Prepare your team for every audit
Why you need this PBC audit list template
Tick everything off your audit checklist
How to use the PBC audit list template in Wrike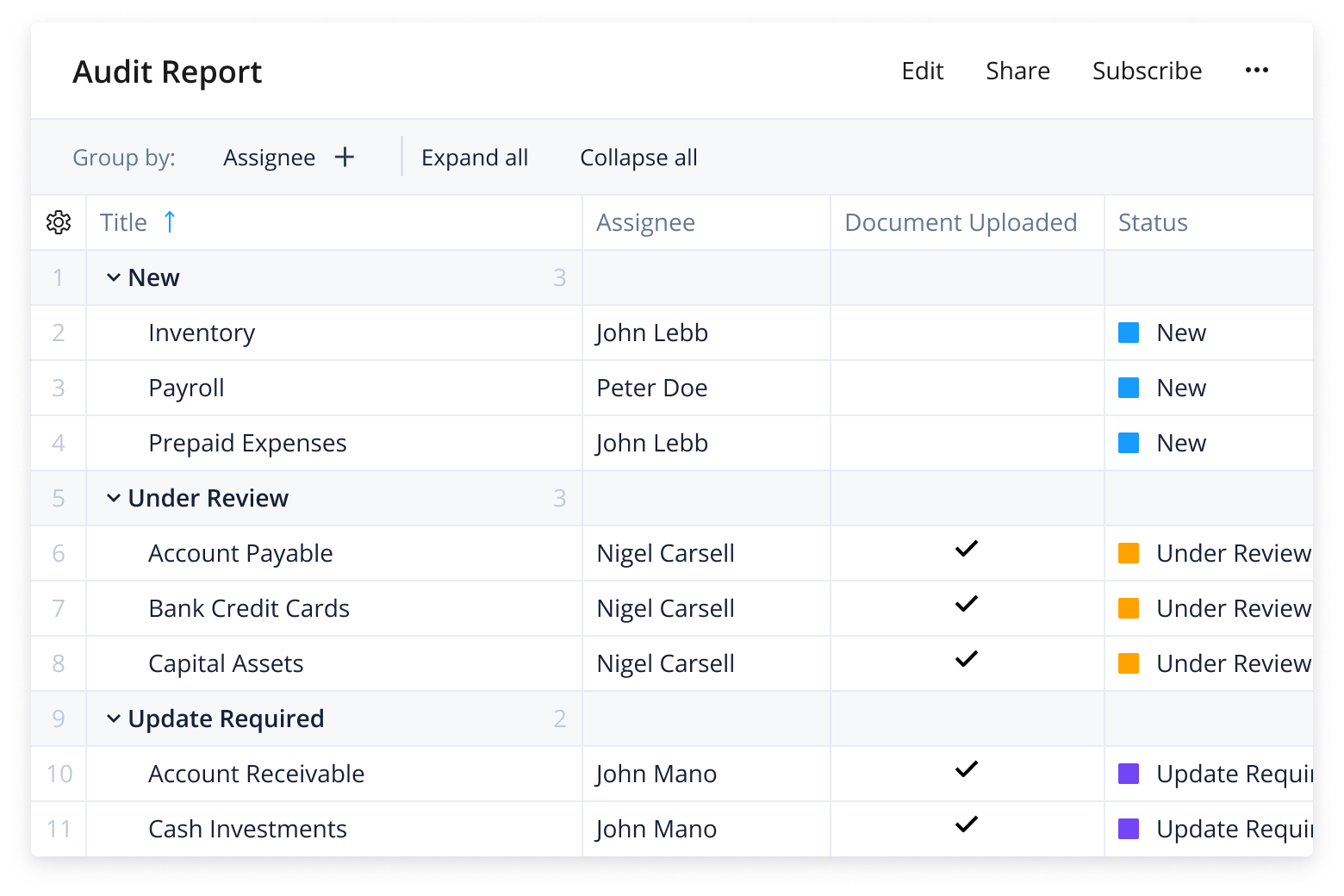 Resources for clients
Explore blogs, case studies, datasheets, and more.

Deliver your PBC audit list on time
This template helps clients prepare the checklist of documents required by their auditing firm. They can use it to store, categorize, and monitor this documentation before sending it to the auditors.
Wrike's PBC audit list template includes a pre-built dashboard, report, calendar, and workflow to help you monitor document status, urgency, and due dates. It also includes custom fields and a sample folder structure.
All you need to do is enter your business email to get started. Don't have a Wrike subscription? Sign up for your free two-week trial today.