Why you need this business model canvas template
Comprehend the big picture
How to use the business model canvas template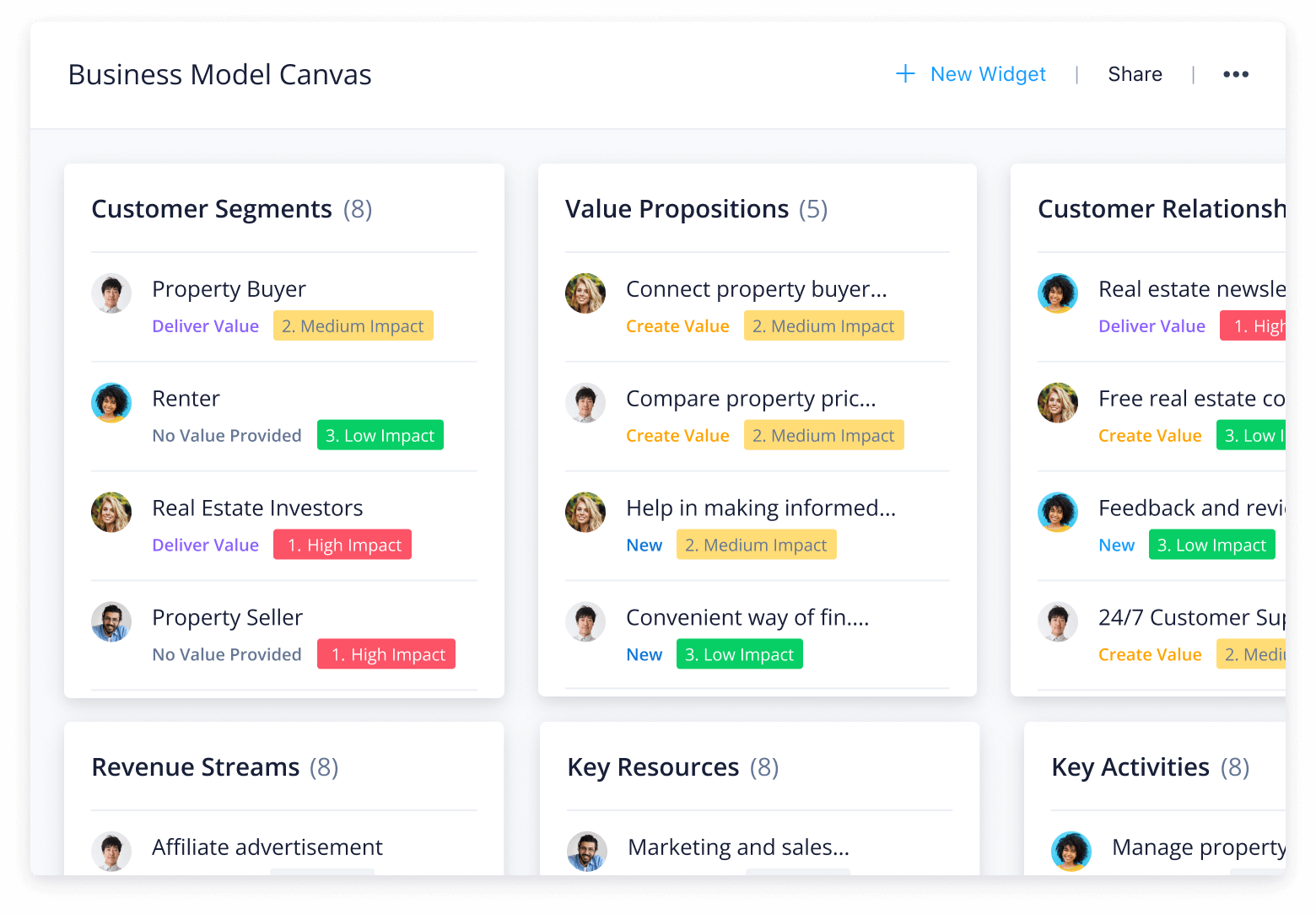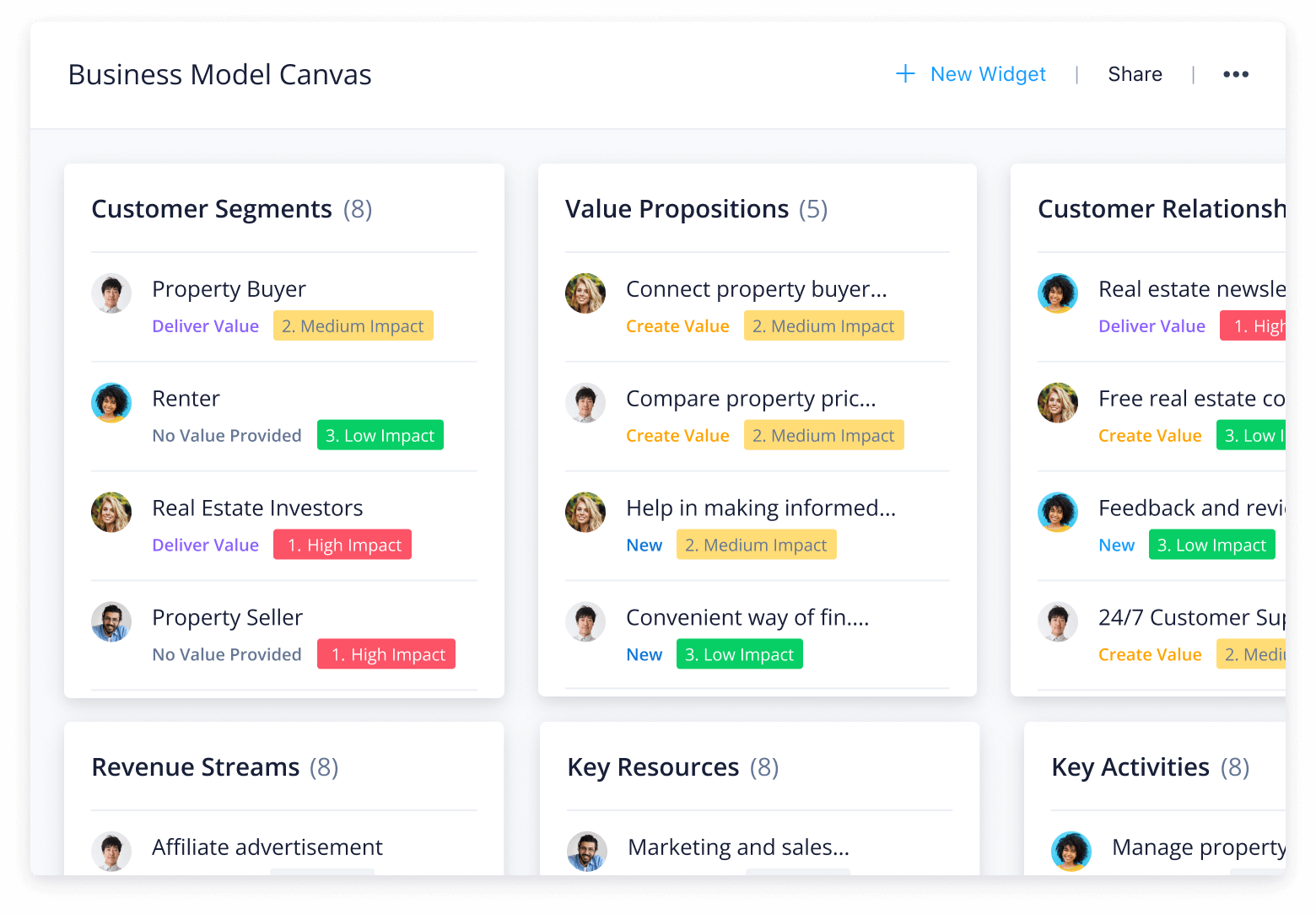 Resources for strategic teams
Explore these case studies and infographics.

Keep an eye on strategic operations with Wrike
Building blocks are used to categorize business activities into high-level areas such as 'Customer Relationships,' 'Revenue Streams,' etc. These are pre-labeled, but you can add ideas to each category.
Labeling each business activity with high, medium, or low impact gives stakeholders a better indication of how important the task is to your organization's overall operation.
Wrike users with a Business, Enterprise, or Pinnacle plan can take advantage of the business model canvas template.