Creative Asset Management Template
Manage your creative assets with Wrike. Organize your intake and keep all your files in one place.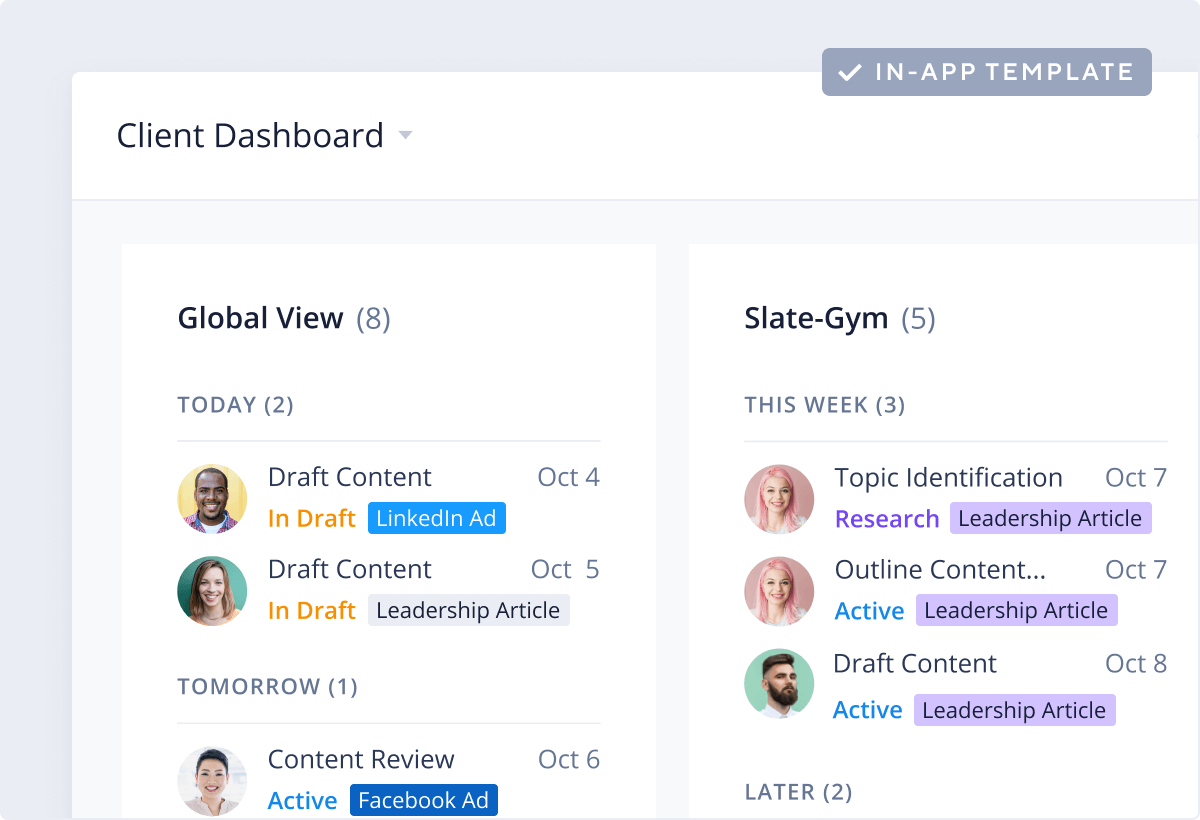 #creative assets
#creative workflows
#design assets
Streamline your creative assets
As a creative professional, you know how important it is to keep track of your client campaign portfolio. When working as part of a team, it can be difficult to establish creative workflows that work for each individual.
Does your design agency:
Struggle to manage incoming requests?
Deliver client work on time?
Mix up creative assets and their related clients?
With Wrike, you can:
Take control of your task intake
Visualize project progress at every stage
Create an effective design asset management system
Why you need this template
Disorganized assets
Wrike's design asset management template enables your team to effectively store campaign content so you can access files in just a few clicks.
Slow creative workflows
Speed up the asset approval process by automating your team's workflow. Send deliverables ahead of schedule to ensure client satisfaction.
Poor task visibility
Wrike gives you complete visibility on your design team's performance. Track your creative assets as they move throughout the various stages of production.
Empower your design teams
How to use the creative asset management template
Wrike's design asset management template has everything you need to organize your campaign materials and optimize your creative processes.
So, how exactly do you use these features? Here are a few examples: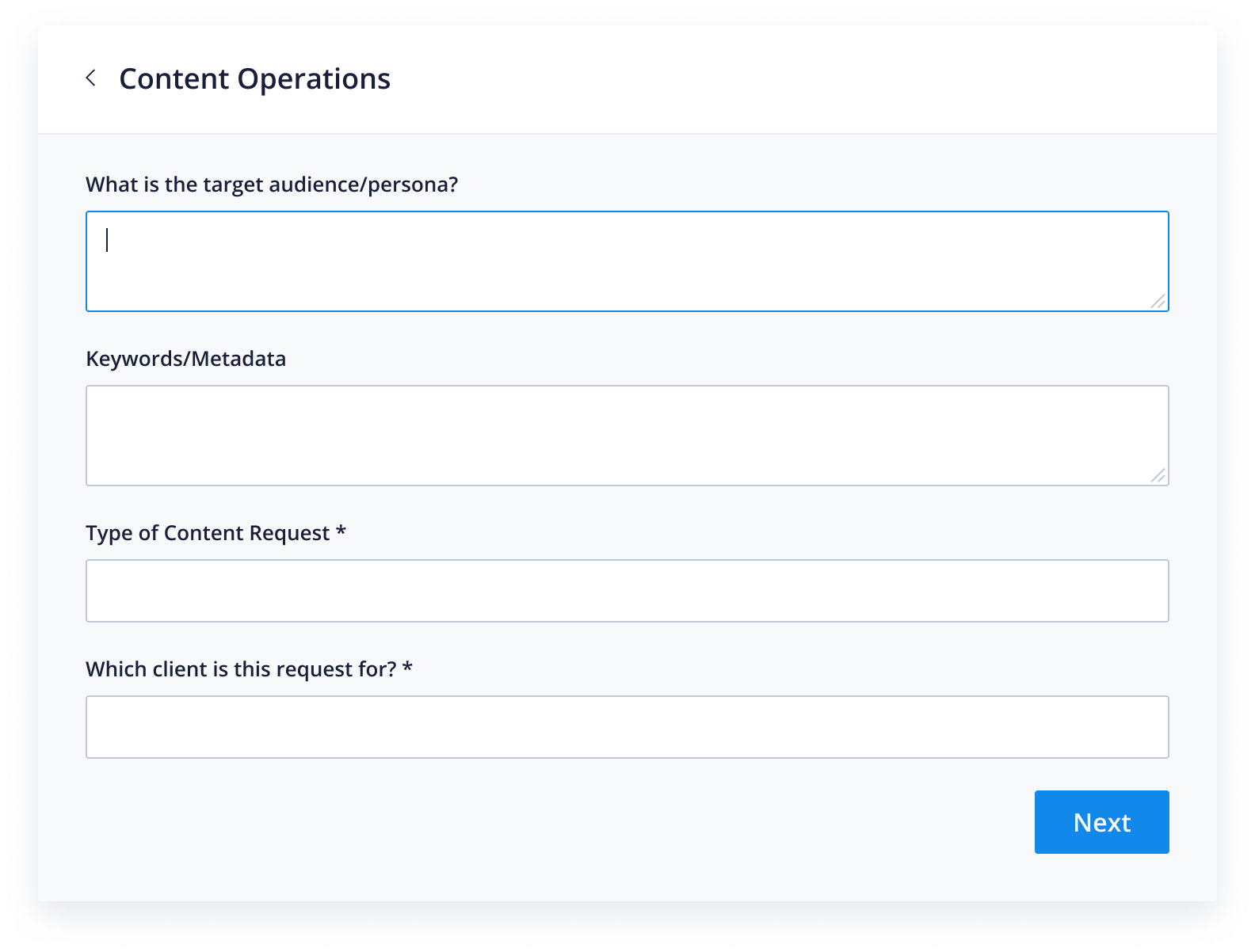 With Wrike's creative asset template, you can create a single source of truth for your design teams, boosting visibility and increasing speed to market.
Ready to get started with this template? All it takes is three simple steps.
Step 1: Organize your incoming requests
First things first, set up your creative asset request form. Tweak the custom fields to personalize them for your team and ensure you have all the required information.
You can then share the request form with project stakeholders. When someone submits a request, it will automatically appear as a task in your intake folder.
Step 2: Customize your creative workflows
Cross-tag your requests and add them to the relevant folders. You can create separate folders for each client, with subfolders for their individual campaigns.
Use the custom workflow included in the design asset template to create unique statuses for your team, e.g., Requested, In Proofing, and Approved.
Step 3: Visualize your team's progress
This template also includes three dashboards: Assets Requested, Production Stages, and Project Status. Tailor the widgets to suit your team's processes.
Monitor the status of multiple creative assets at a glance and identify roadblocks to avoid delays. Switch to a Gantt chart view for extra visibility.
Take a tour of Wrike's platform
As well as the creative asset management template, Wrike's platform offers a range of design-focused tools that can help your teams accelerate approval times and deliver faster to clients.
These features include:
All of the above features can be adjusted to suit your design team's unique working style. Try Wrike for yourself to experience the benefits of all-in-one project management software.
Simplify the campaign design process
This template streamlines the creative asset management process, enabling you to easily store digital assets, manage incoming requests, and track project progress.
Wrike's creative asset management template includes a custom workflow, dashboards, and sample projects and folders.
This template is tailored to professionals working in marketing agencies, including content designers, campaign managers, and SEO specialists.