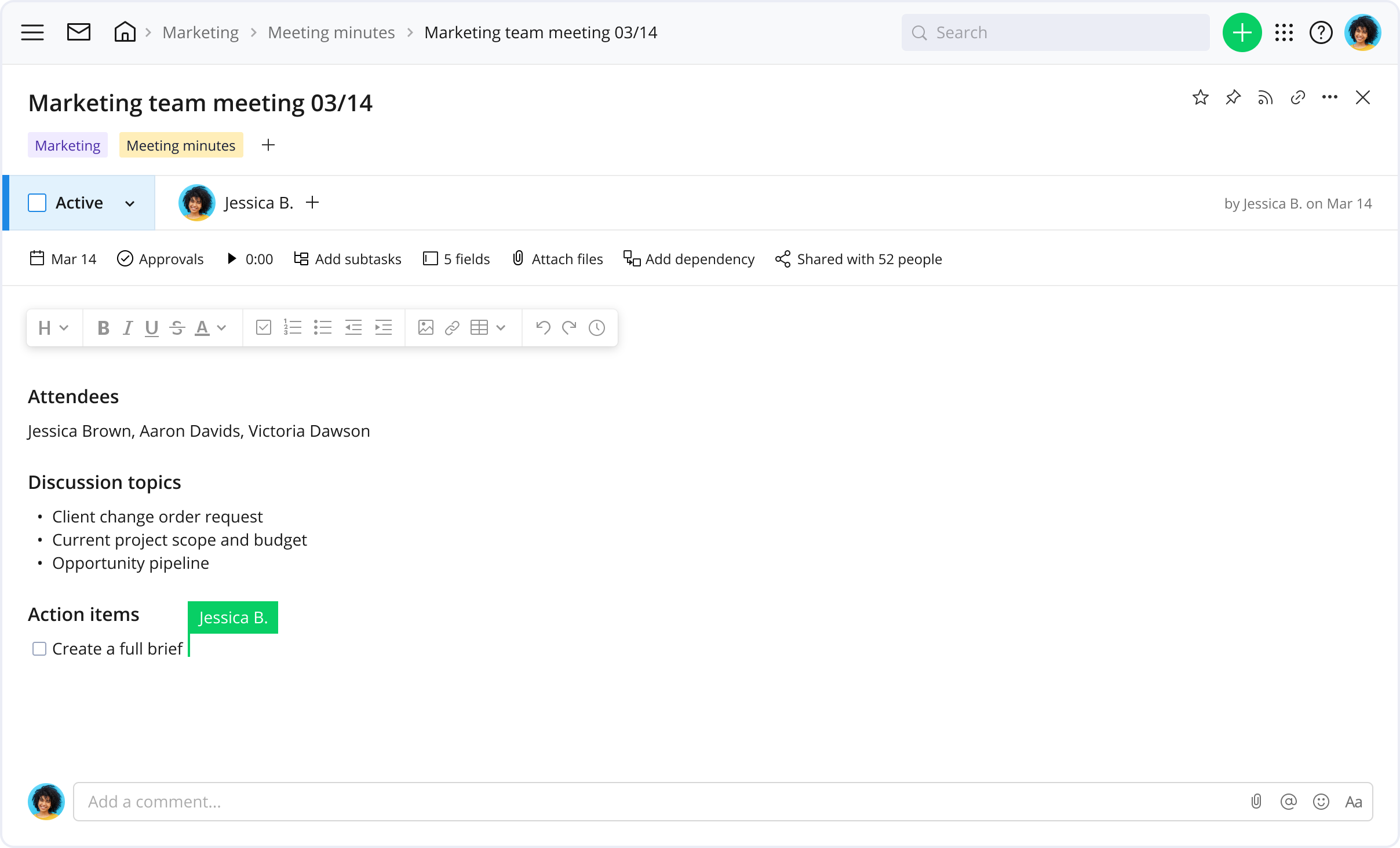 Make sure to record all the following information:
Meeting name
Date
Location
All Invited and/or in attendance
Meeting agenda: A list of objectives or main talking points
List of topics actually discussed
Main takeaways
Action items: Next steps, who's completing them, and due date
Follow up with the next meeting date
Poor follow-through, information gaps, and unavailable meeting notes can hinder productivity. Wrike's meeting notes template with actionable items is for individuals and teams who want to turn meetings into concrete plans.
Setting up your project notes template is simple — just enter your email and begin turning meeting minutes into action items. These meeting notes can be stored within Wrike, where team members and stakeholders can access them at any time.
Yes, our project management meeting notes template is completely free! If you're new to Wrike, simply enter your email address to begin executing.
Wrike's meeting minutes template with actionable items is suitable for businesses of any size. Every business, be it an enterprise, startup, or agency, needs resources to help keep meetings on track, deliver information to stakeholders, and follow up with action items.
You might be interested in these templates