Technology to stimulate innovation and work productivity
Wrike's Work Intelligence™ technology allows your organization to scale by empowering teams to predict and minimize delays, reduce manual efforts, and focus on the work that matters most. Let our technology tackle dull, routine work and free up more time for your teams with Wrike's advanced cognitive capabilities.
Putting the power of data, AI, and machine learning to work for you
Wrike's Work Intelligence™ solution recommends personalized prioritization lists, and provides real-time predictions of at-risk projects and suggested remediations. Our smart app acts as a digital assistant to understand your commands, speed up content creation, and drive conversations faster.
Take the guesswork out of decision‑making
Using your workflows and data, Work Intelligence™ technology pieces together precise recommendations that take the guesswork out of prioritization.
Advance work from anywhere, even on the go
Check updates, take action, and collaborate with team members in real-time on your mobile devices, no matter where you're located.
Be alerted to potential blockers early
Whether your team is in-office, remote, or hybrid, work in complete sync to stay ahead of potential blockers with early diagnosis and recommendations for risk mitigation.
Drive more impact, faster
Our Work Intelligence™ solution allows your organization to scale by focusing all teams on the work that matters most, predicting and minimizing delays, and reducing lags in communication. Let technology complete routine work and free up more time with Wrike's advanced cognitive capabilities.
Prioritized work for maximum impact
Know immediately what to work on next with Wrike's automated task prioritization recommendations.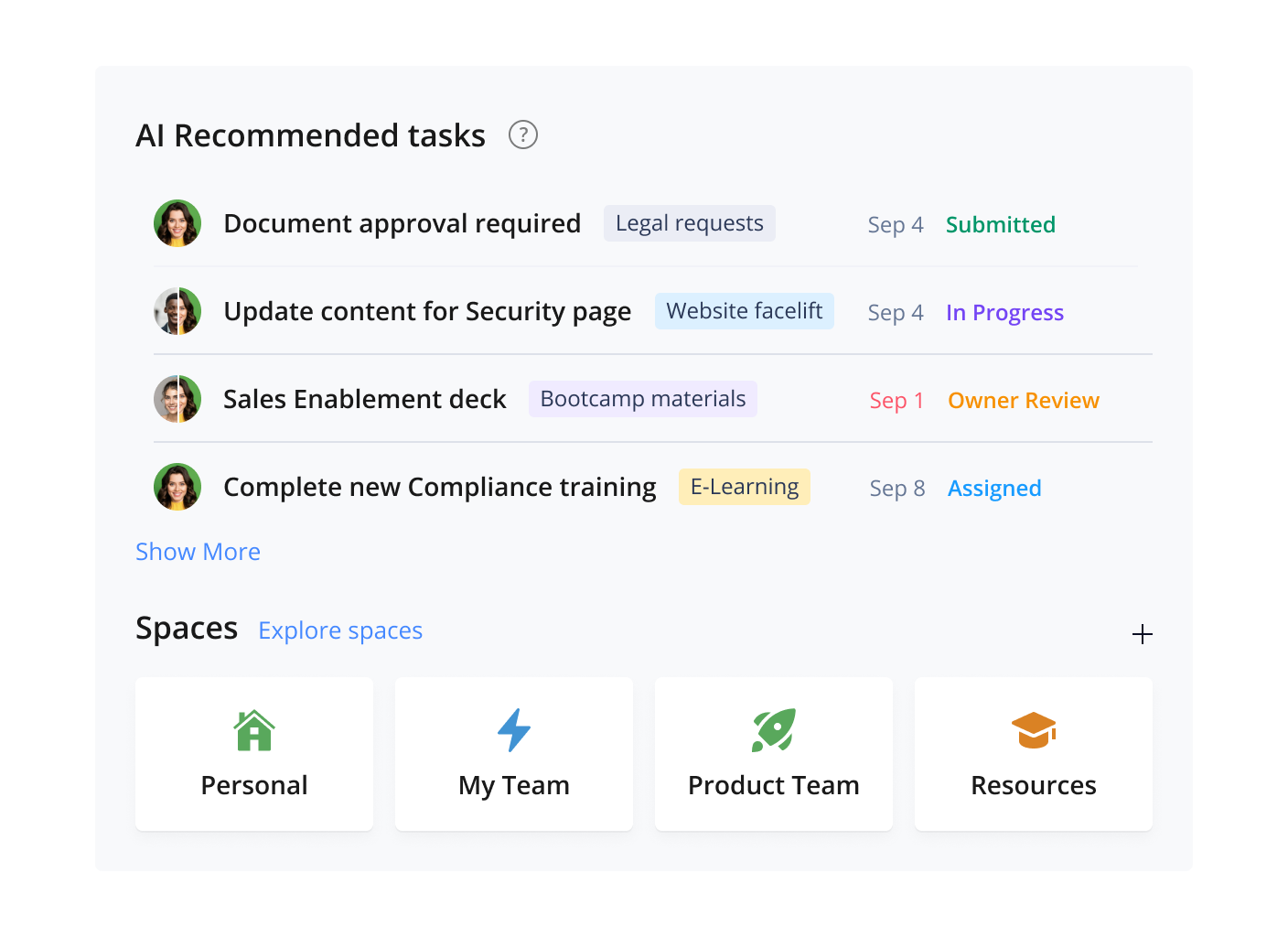 Keep projects running smoothly
The Work Intelligence™ technology uses built-in machine learning based on historic patterns to provide a 360-degree view of factors like resource shortage to prevent delays and reduce cost overruns.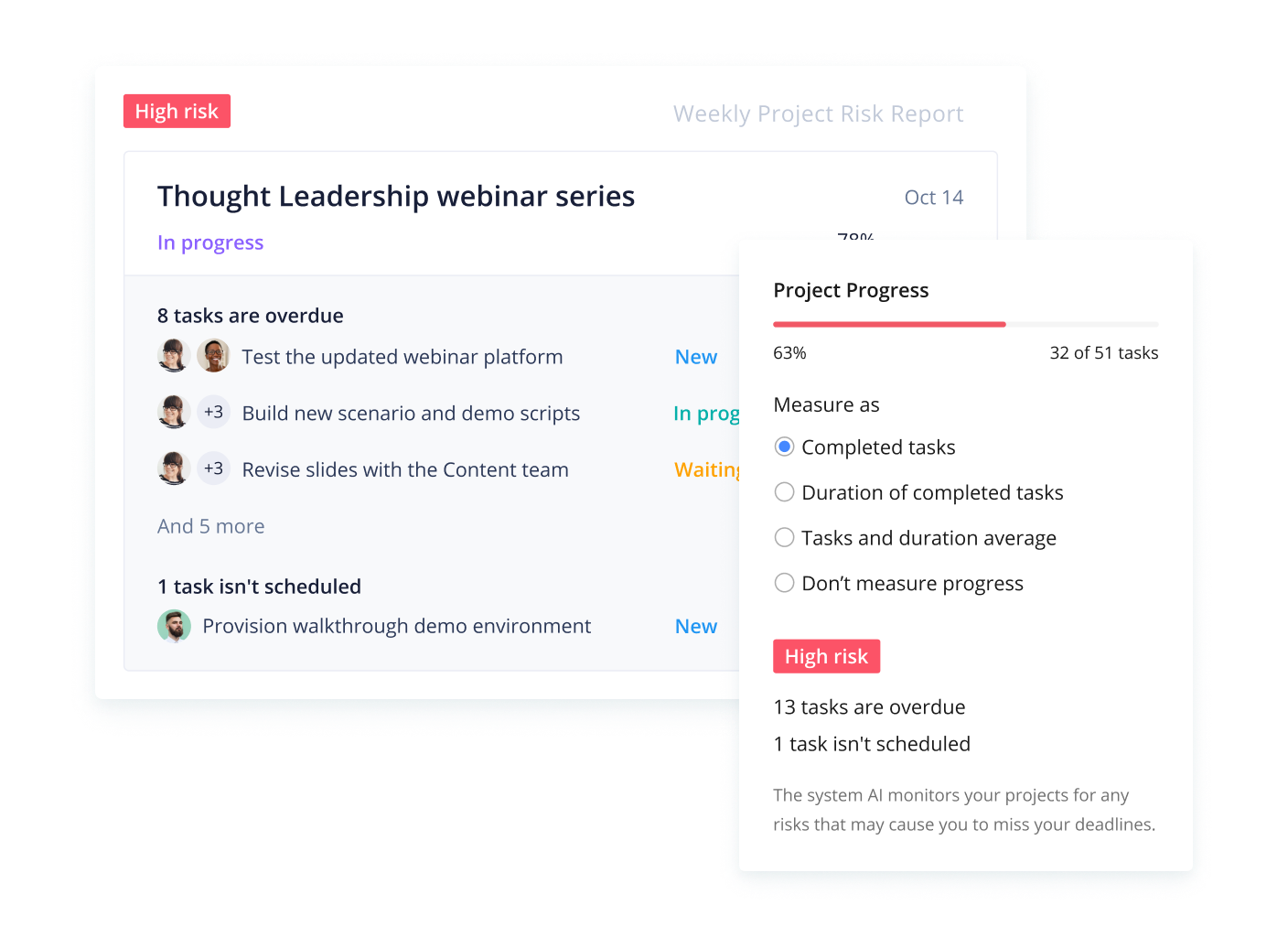 Let AI analyze your rough project plan notes in a parent task, decipher actionable steps from the copy, and automatically create subtasks based on your high-level plans.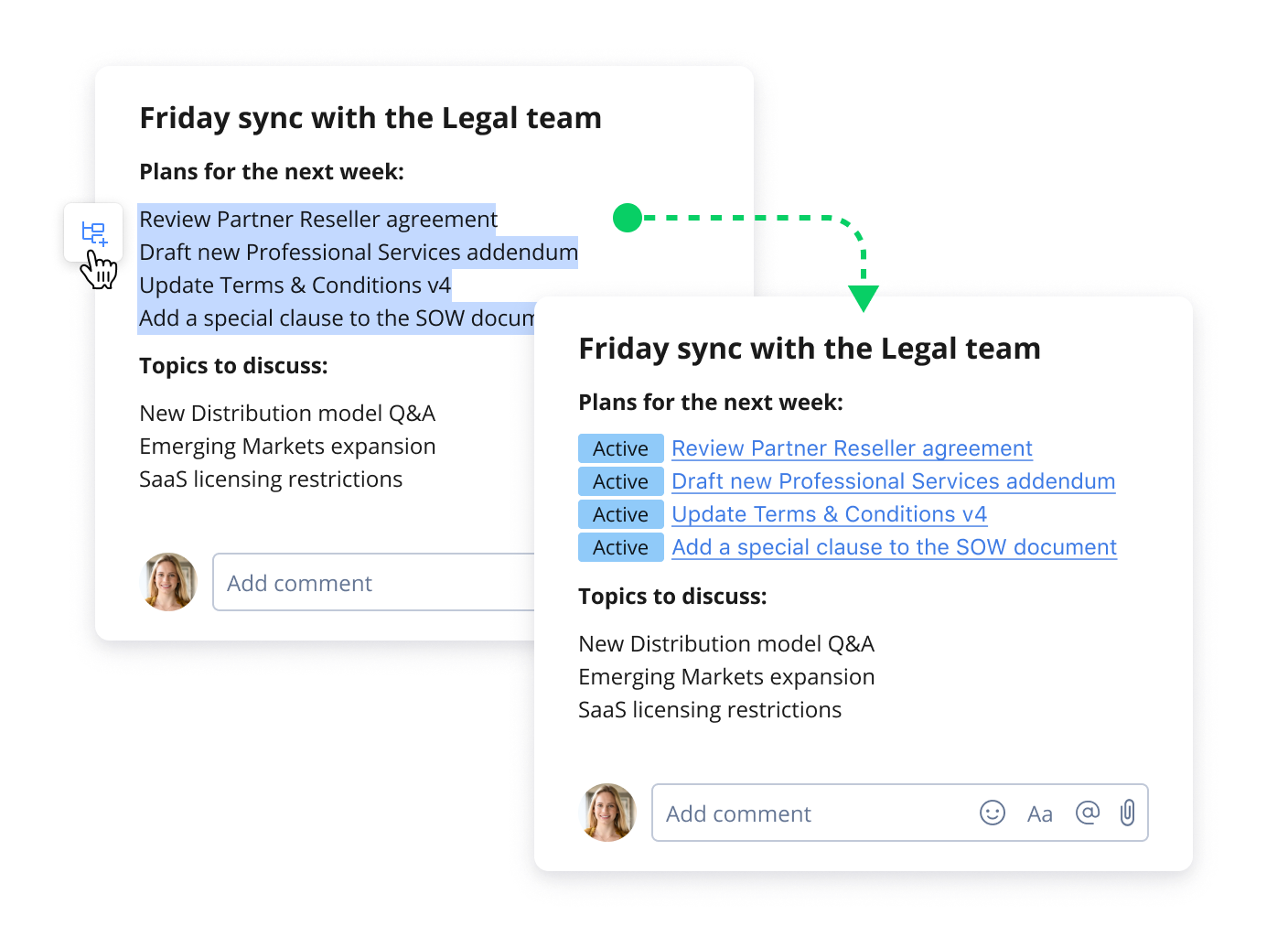 Move work forward, anywhere
Get notified about at-risk projects when you're on the go and quickly react to resolve blockers — ideal for road warriors and distributed teams.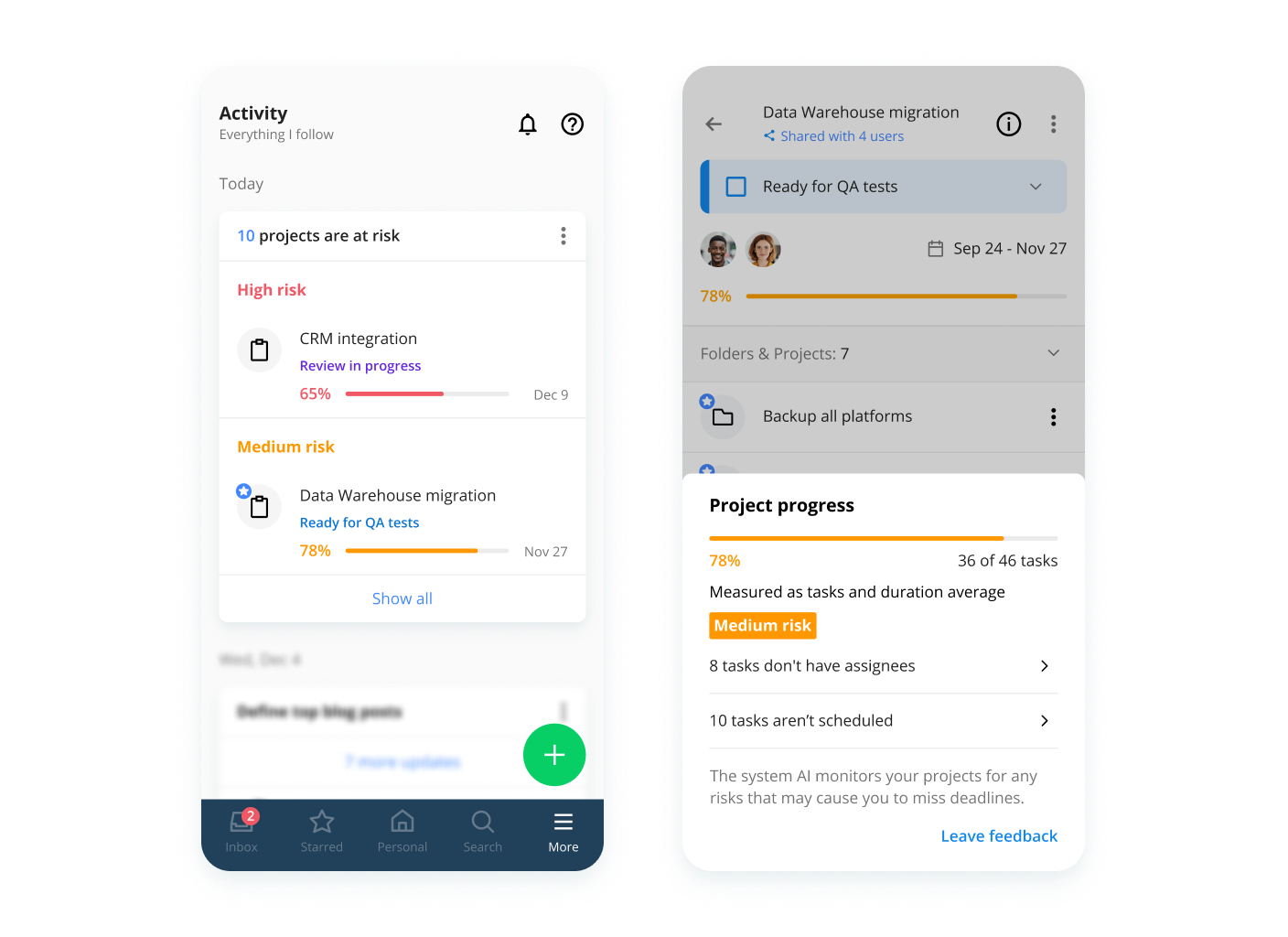 Turn written documents into digital files
Save time inputting details from paper notes into descriptions, comments, or request forms. Add attachments by digitizing text files from printed documents using your mobile camera.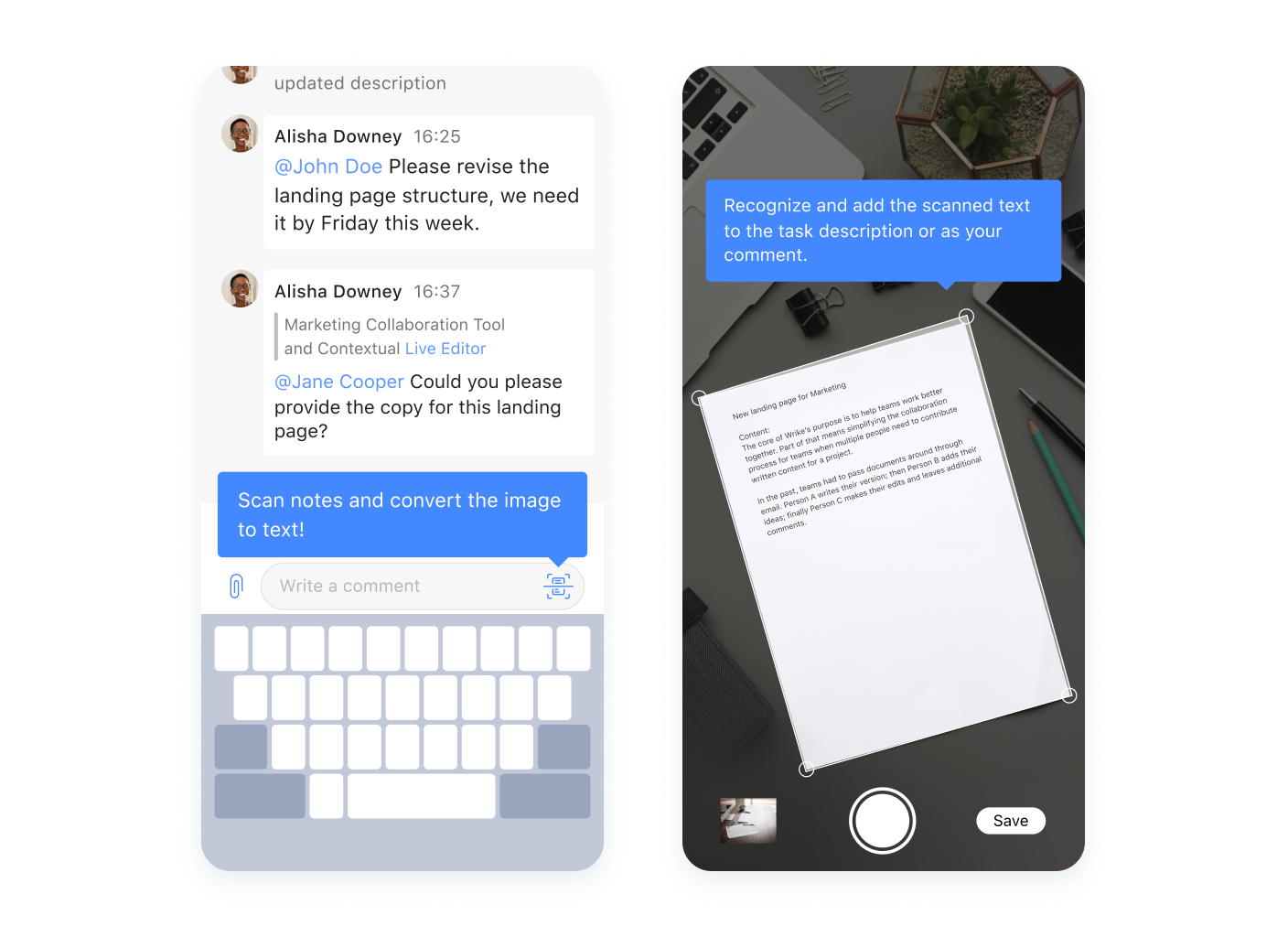 Tell Wrike what you want to do
Turn your smartphone into your virtual assistant by delegating actions with mobile voice commands, without opening the Wrike app first. Save time and effort by telling Wrike what to do, including creating tasks, checking, and accessing work.
Drive the future of work with intelligence