Upgrade Your Project Portfolio Management Software
Wrike's project portfolio management tools connect strategy, planning, execution, and results — all on one flexible platform.
Drive greater results with
real-time optimization
Wrike's advanced tools for portfolio management help your team easily assess every aspect of the projects you work on. Keep on top of your portfolio and encourage collaboration from one secure platform where you can store all your resources.

Plan with up-to-date insights
Gain agility and optimize portfolios with our real-time PPM tool. Improve forecasting with real insights, not assumptions.
Break down silos
Empower teams to remove silos and drive digital transformation with the best project portfolio management software.
Minimize your portfolio's risk
By getting an accurate picture of effort involved, due dates, and available resources, you can minimize risk from the get‑go.
Powerful tools for portfolio management
Uncover your organization's true potential with project portfolio management software.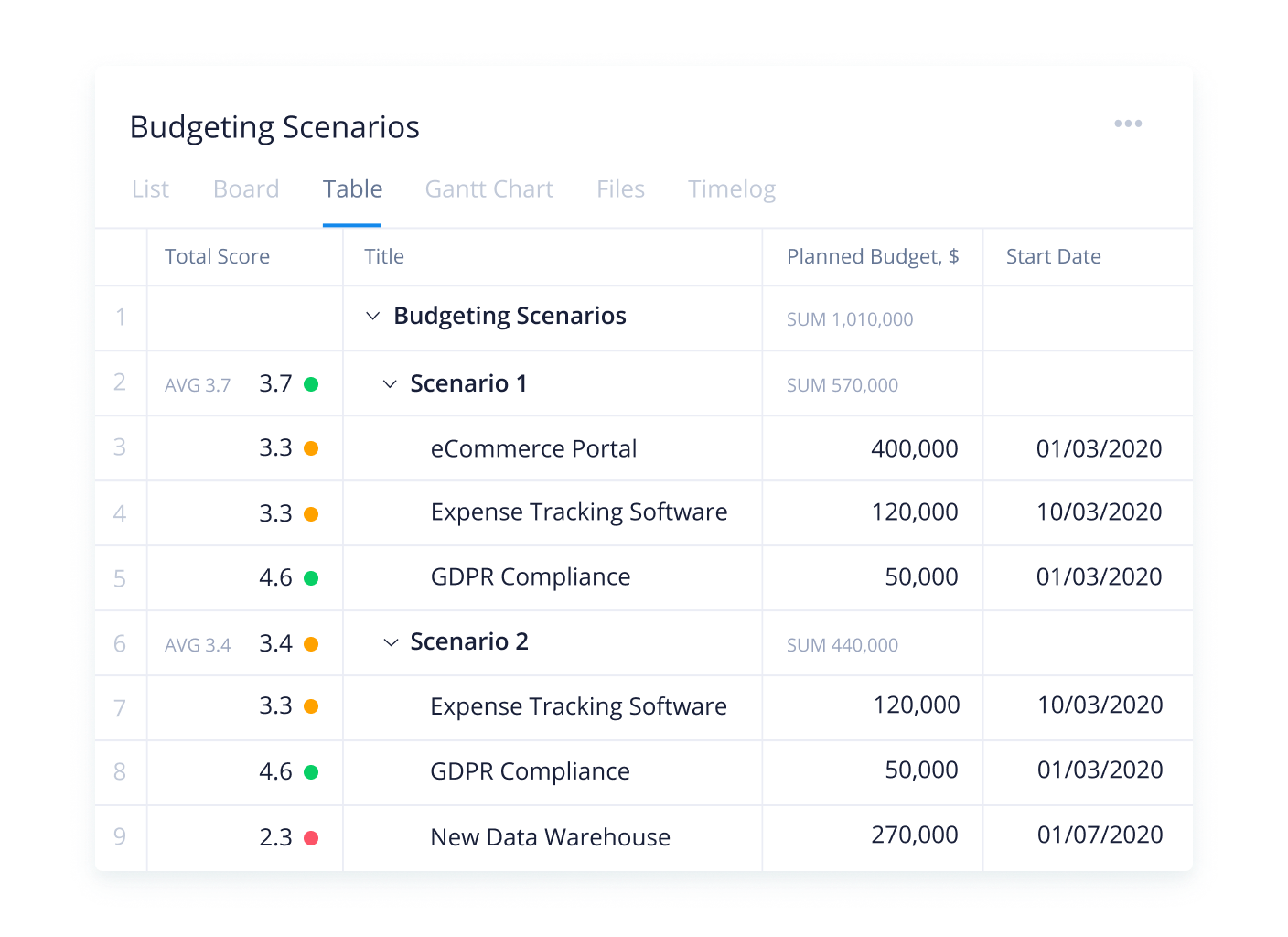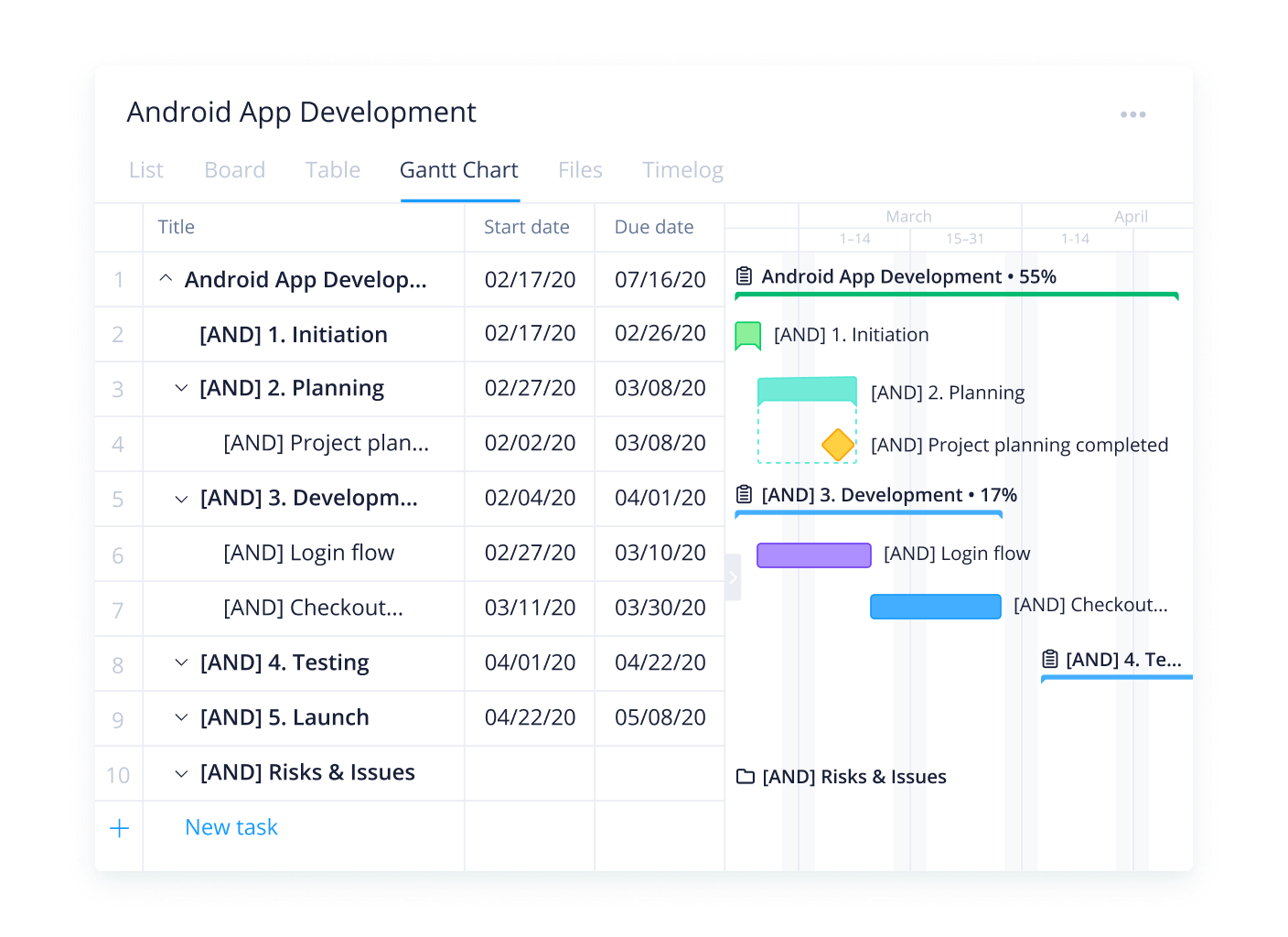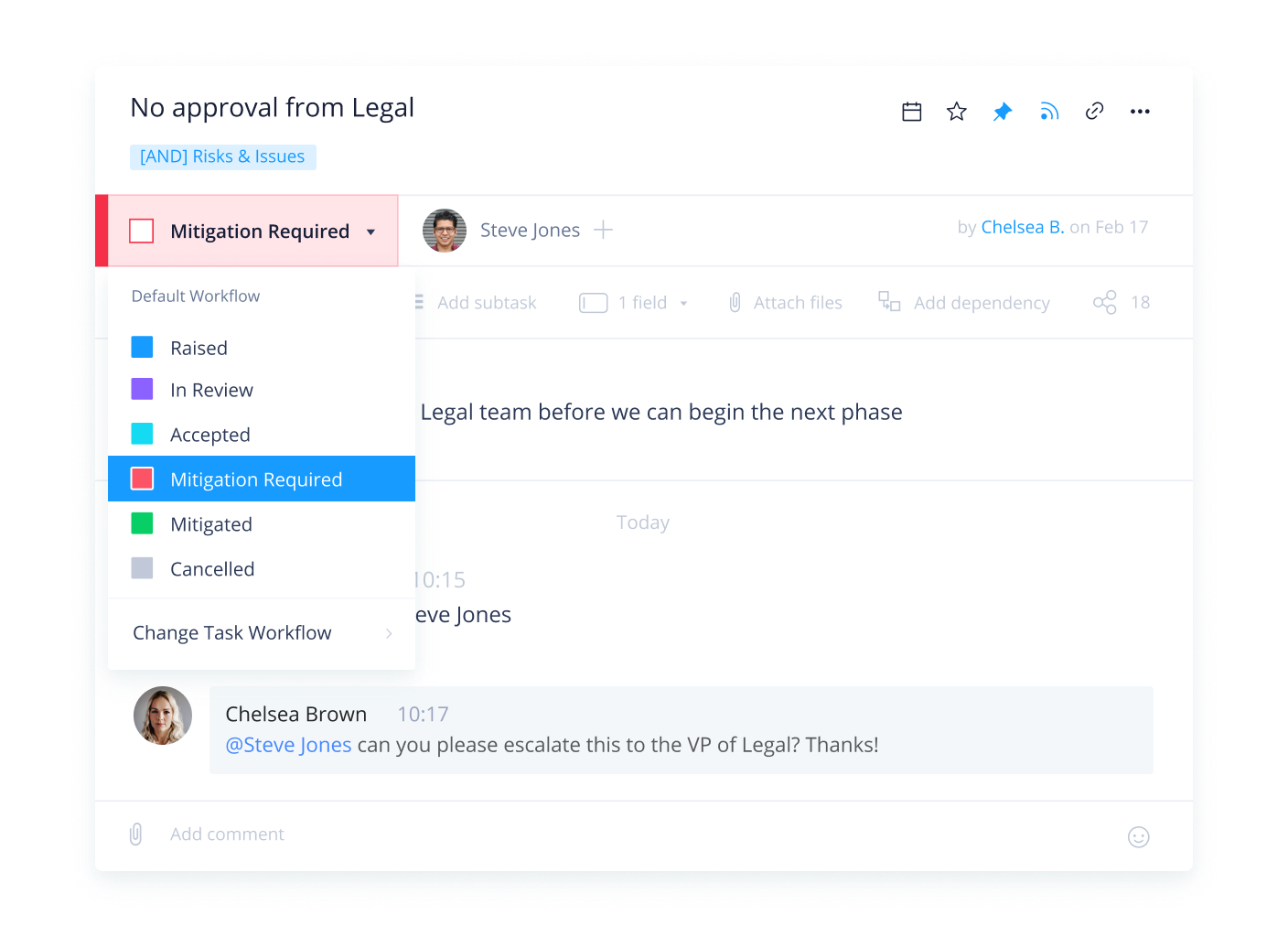 Kickstart projects with ready-made templates
Reduce admin and accelerate results with templates and tools for portfolio management.

Simplify complex projects
Transform large projects into manageable phases, allowing you to assign due dates and track progress.
Streamline product launches
Coordinate among teams with our roadmap to prioritize tasks and track progress for products.
Impress your clients every time
Optimize available resources, time-track projects, and meet deadlines with this tried-and-true template.
Ensure projects align with business goals
This powerful OKR template helps ensure that your teams' work aligns with the overall goals of your organization.
Prepare your business for the future
A simple roadmap for maintaining operations during times of change – see at-risk projects, track employees, and more.
Keep your stakeholders informed
Structure delivery of critical project information. See who's responsible for tasks and other updates at a glance.
Integrate with trusted apps

Minimize change management with over 400 integrations from Wrike — your teams can supercharge their productivity without having to leave their project portfolio management tools.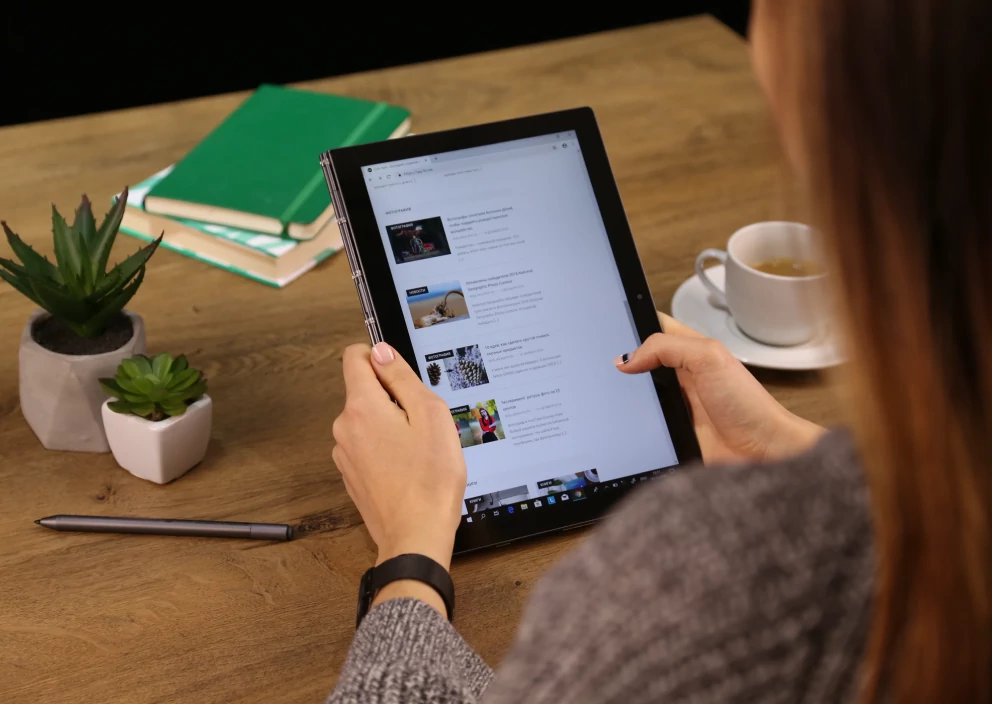 "We can easily reallocate resources to different projects. Being able to optimize project time we save on average 20% per project. A significant cost reduction when multiplied by 50 projects a year."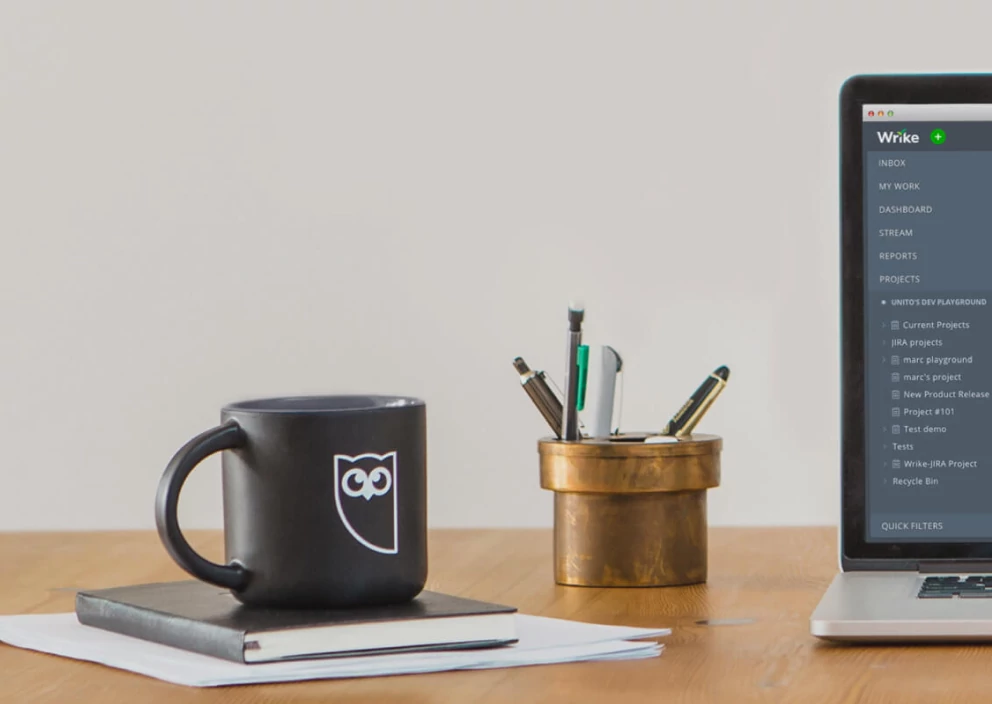 "With Wrike, I am able to track and monitor all of my projects in one place. If asked about one of my projects, I can instantly go into Wrike and give them an update within 30 seconds."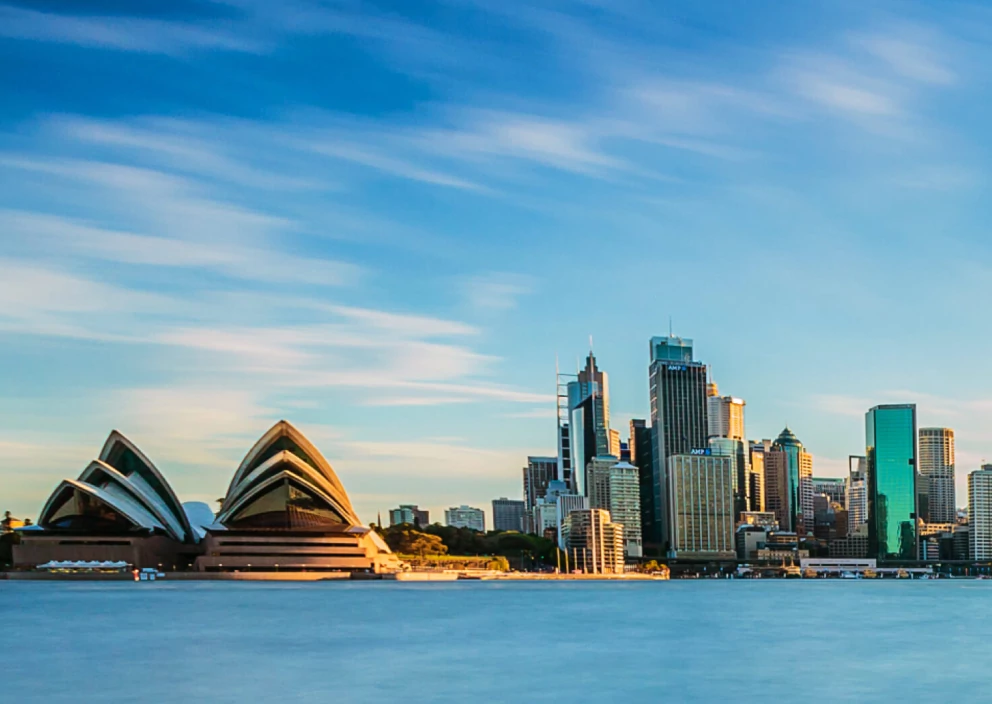 "Having a clear view of each department, clicking through departments on Wrike, is fantastic. I've been able to implement a process for people to just log on to Wrike and see the status of their jobs."
Resources to precisely manage projects
Make full use of Wrike's additional project portfolio management software tools and features to better manage and utilize your portfolio.

Adopt Agile across teams
Fully embrace this powerful project management method across your organization — here's how we can help.
Improve remote working
Create better project management even if geographically distant while delivering projects. Learn to #WrikeFromHome.
Create seamless progress
Let Wrike's software do the heavy lifting by adding a number of nifty automation options to your workflow.
Benefit from 24/7 support
Your teams each have different needs — help them stay on track with expert consulting and training from Wrike.
Reduce chaos levels
Struggling to stay on top of ever-increasing deliverables, requests, and tasks? Wrike can help you organize it all.
Eliminate inter-team silos
Use Wrike to brainstorm, communicate clear deliverables, clarify feedback, and shorten approvals.
Make your projects work for you
Trusted project portfolio management software