Deliver superior consumer goods with Wrike's software
Navigate the fast-paced world of consumer goods with confidence. Wrike handles all the details so you can focus on growth.

Free trial, no credit card required.
Essential Wrike features for consumer goods companies

From strategic planning to reporting, our all-in-one feature set supports every aspect of your consumer business.

Plan strategic goals with project blueprints

Be it OKRs, KPIs, or product development plans, Wrike's blueprints help to visualize, design, and track your strategic initiatives. Break down large objectives into tangible tasks and add assignees to ensure accountability.

Tailor workflows to your teams

Each project is unique, and we get that. Wrike lets you design and implement custom workflows that perfectly align with your team's needs, boosting efficiency and reducing errors in your consumer goods processes.

Customize task views for your needs

With Wrike, you can tailor your task management to fit the distinct needs of varied departments in your consumer goods firm. View progress using Gantt charts, Kanban boards, tables, or calendars — each fully adjustable to monitor targets effectively.

Simplify incoming work with custom request forms

Keep your work intake queue organized. Wrike helps you streamline and document every request, from new product ideas to design tweaks. Add required fields to ensure none of the valuable inputs are missed, so you can get to work right away.

Accelerate asset review with smart proofing software

Our proofing and approval feature lets you collect and manage feedback in one place, so you can edit quickly and accelerate product development cycles. Stay on top of approvals and bring your products to market faster.

Gain insights with customizable reports

Drive your decisions with data. Wrike's real-time reporting gives you the insights you need, when you need them. From project performance to resource allocation, track key metrics with our customizable reports.

Start your journey with Wrike's templates

To deliver the best goods, you need the right tools. Our wide range of templates simplifies your operations from the get-go. Set off on the right foot with Wrike.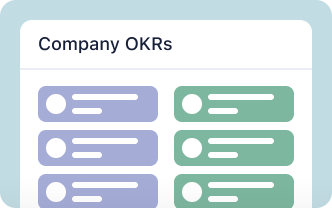 Kick-start objectives with our OKR template

Outline your objectives and align your key results using our practical OKR template. Create a roadmap for growth and let Wrike walk you through the key steps to success.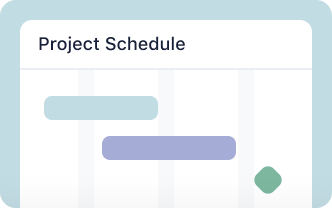 Schedule projects easily with Wrike

Untangle project timelines and conquer complexity with this easy-to-use project scheduling template. Prioritize, organize, and execute tasks with precision.

Create a clear product roadmap

Map your product's journey with our straightforward template. Clearly outline your milestones and track progress to ensure you deliver a high-quality end product.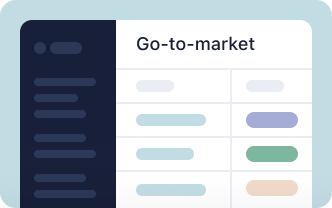 Conquer markets with our go-to-market template

Plan your market entry seamlessly with our go-to-market template. Identify your consumer needs and coordinate efforts to launch on time.

Breathe new life into your consumer campaigns

Orchestrate your marketing campaign to perfection using our template. Keep tabs on tasks, monitor budgets, and ensure your message resonates with customers.

Accelerate your creative assets

Delight your creatives with our template for asset production. Coordinate your teams, manage reviews and approvals, and deliver visuals on time.

"Each of our 30 brands has their own way of working. Wrike gives us consistency across our enterprise so we can report properly, but also allow for individualization."
Jessica Wolfe, Vice President of Tom Ford Beauty Global Marketing, The Estée Lauder Companies
"Overall, the functions of Wrike are helping our team. It's such an easy and efficient tool for us.

Johan Alm, Design Coordinator, Electrolux
Connect all your favorite apps

Tired of switching tabs? Wrike has integrations with top industry apps such as Adobe Creative Cloud, MediaValet, and Google Workspace, allowing for smooth transitions across platforms.

Streamline your processes to deliver great outcomes with Wrike

Discover how our software can streamline your product process, from design to launch. Begin your free trial of Wrike today.