Change Request Template
Streamline and control the process of project changes with our specialized change request form template.
#change request form
#change request form template
#project request form template
Easily track and manage project changes
Projects often require changes mid-stream, and those changes can be difficult to track and manage. Use Wrike's project request form template to stay on top of required changes in a single location.
Do these challenges seem familiar?
Change requests are made by email or messenger and can get lost or overlooked
There is no single location to prioritize or manage change-related tasks
Managers struggle to execute unplanned changes and balance workloads
Eliminate these obstacles with Wrike's change request template:
Clearly capture every aspect of the change in a single location
Manage required changes as they happen and share information with your team
Collaboratively determine how to deal with the change to maintain smooth workflow
Why you need this template
Unclear requests
Get an instant understanding of the change request's details and scope, why the change is being introduced, and how it contributes to project goals.
Poor change management
Track ongoing project alterations in one powerful platform, no matter the request. Wrike's change request template allows project managers to deal with a number of different changes.
Poor communication
Wrike's change request template can be easily shared with your team. Provide information on budget, timing, or scope changes and keep your project steadily moving forward.
Manage project requests with ease
How to use the change request template in Wrike
The change request template in Wrike helps you assess alterations and manage the change implementation process from request to completion.
Wrike's change request template includes powerful features. You can: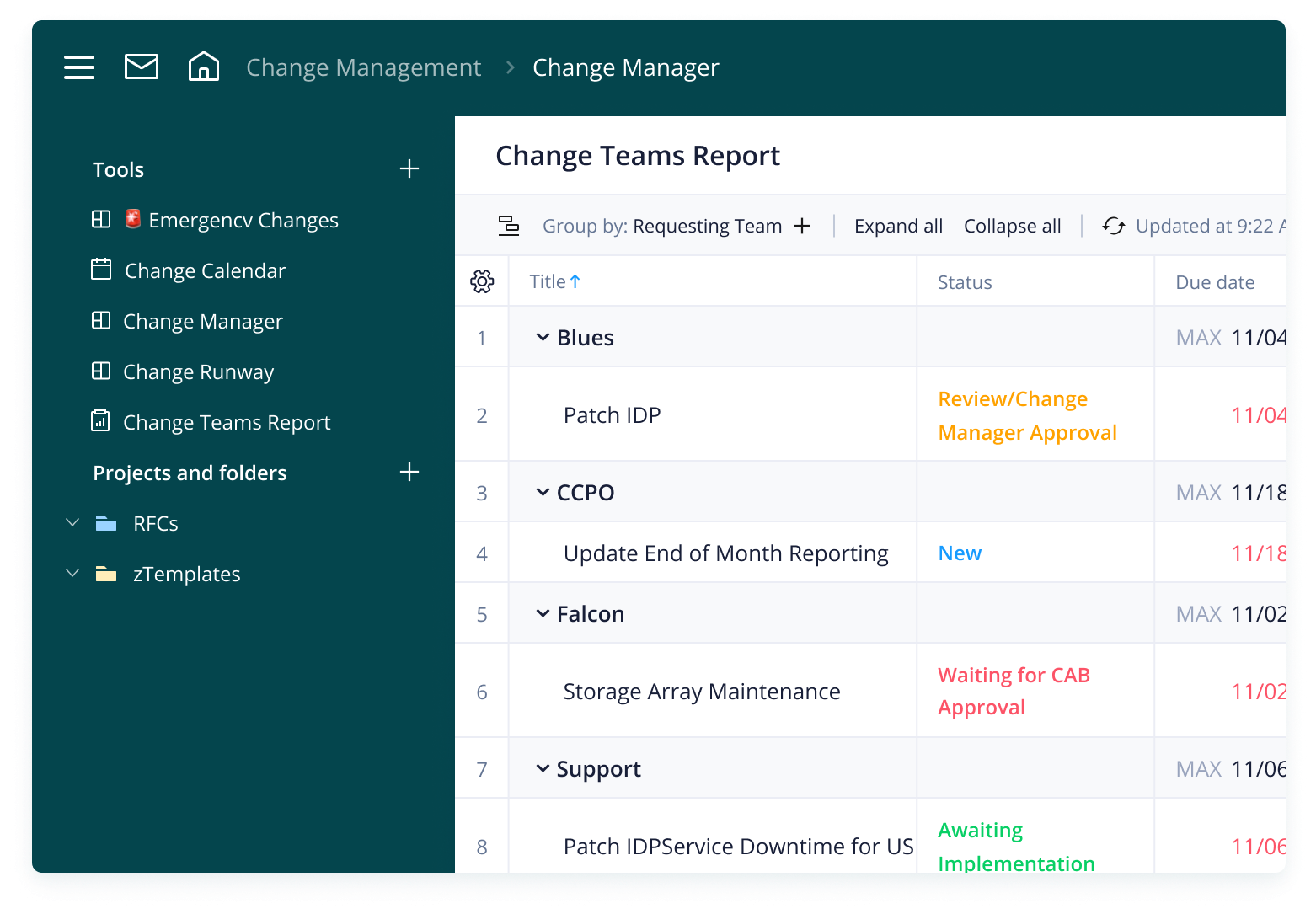 Wrike's change request template is simple and easy to use. The template has three simple steps to get you started:
Step 1: Automate change requests
Once you determine the types of change requests you typically receive, automate your intake using Wrike's simple automated forms that sort requests into folders.
With Wrike's custom fields, you can prioritize requests by change impact, type, and urgency, clarifying which changes need your attention and when.
Step 2: Monitor change progress
Using the custom workflow in Wrike's change request template, monitor the progress of each change request as it goes from Active to Completed or Deferred.
Managers will be able to see the status of each change request and work with team members to eliminate roadblocks as necessary.
Step 3: Address emergency changes
Wrike's change request template also includes a special setting for emergency changes that require immediate attention.
Use the emergency change custom fields to ensure critical updates aren't lost in a stream of change requests.
Make Wrike work for you
Looking for more? Wrike's versatile project management software offers a range of tools that will help you manage processes, monitor progress, and achieve success. Our powerful features include:
Wrike is designed to help you work in a way that suits your teams. Each feature is highly customizable to meet the needs of any project, team, or organization.
Resources for project managers
Change management eBook
Learn how to tackle change at your organization with this guide, including actionable insights and best practices.
S-Engineering case study
Find out how Wrike helped project managers at S-Engineering organize workloads, optimize planning, and manage resource allocation.
Siemens case study
Discover how Siemens used Wrike to manage a large volume of diverse projects by streamlining and standardizing processes.
Streamline your change request process with Wrike
The change request template is used to help teams receive, prioritize, plan, and implement changes to projects that are already in motion.
Any project management team can benefit from the change request template, but IT teams will find it especially useful as an IT change management template.
The change request template gives teams a single location to store and manage change requests so they can calculate change urgency and impact, and prioritize work appropriately.