If you're trying to plan your project calendar for the next month, quarter, or even year, you might be debating the best method to capture your madness. 
You're probably looking for a calendar that can capture all your tasks, their deadlines, assignees and show you where you have some wiggle room. 
As long as you've graduated past the classic (but inefficient) pen, paper, and ruler approach, there are
three ways to build a digital project manager calendar
that workers rely on during project planning meetings. Which one is right for your team?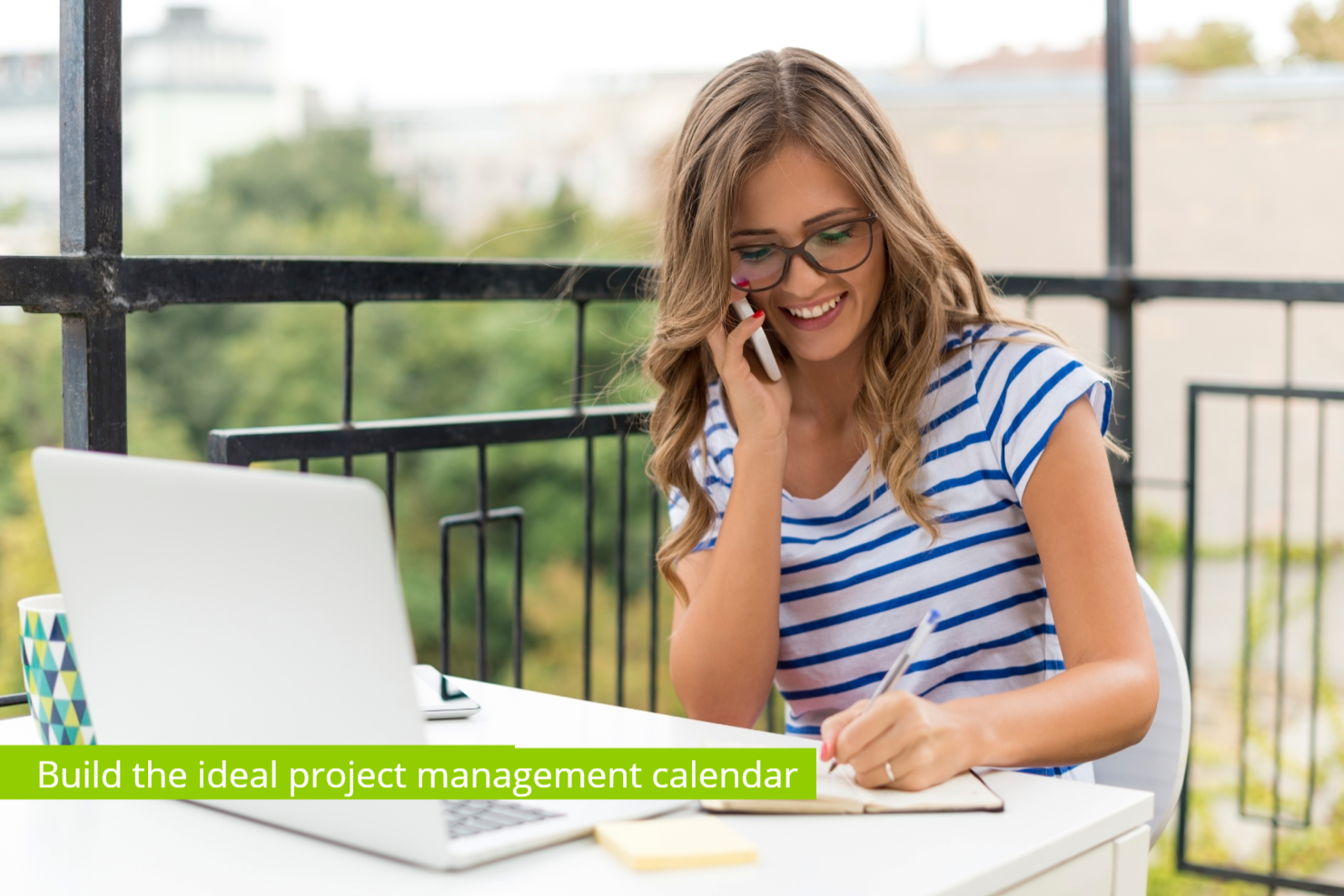 1. Excel spreadsheet: Most familiar tool, least efficient method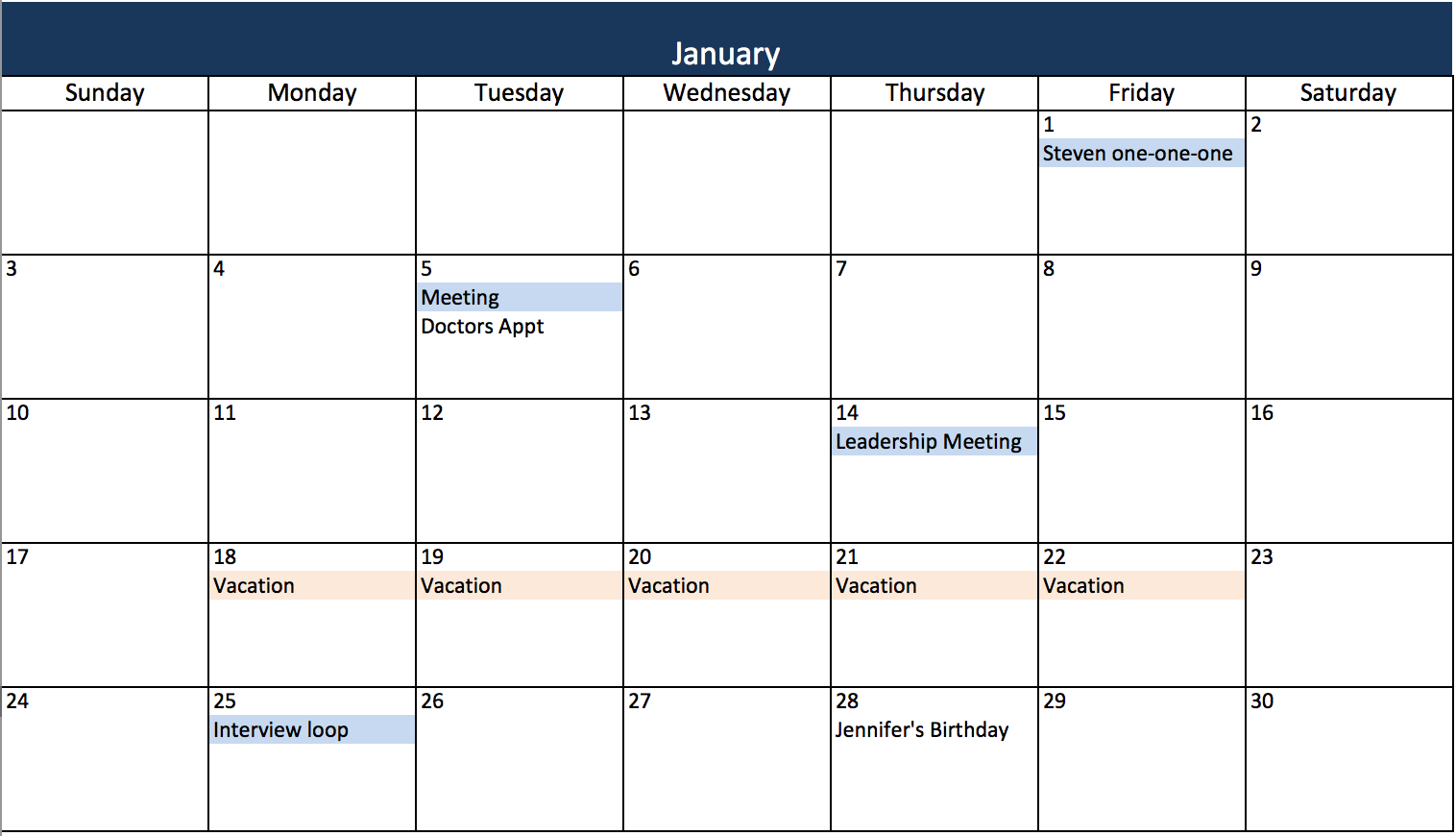 One of the first programs new computer users learn to work with is the Microsoft Office suite. As a result, Excel is often relied on for anything that can be easily formatted into a table view — and that includes calendars. 
To fit this need, Excel even has pre-made calendar templates to make life a bit easier, so you don't have to waste time creating and can easily jump into planning. If you use an Excel spreadsheet to plan your project calendar, your team members will almost certainly already know how to open and edit this document. 
But as a natively offline tool, Excel is the least efficient method of collaborating on your project calendar. After entering milestones, you have to find the best way to share and edit the file. If you share the document via email, it is likely to be lost in the black hole of your colleague's inbox. 
Plus, everyone ends up editing a different file. File sharing platforms like Google Drive, Dropbox, or Box only allow your coworkers to upload separately updated versions of the calendar, which means they'll all need to be consolidated later. That's more tedious work for the team manager. 
Excel is fine for final versions of calendars, but simply does not work as an efficient platform for collaborative project planning.
2. Google Calendar: Familiar tool, somewhat efficient method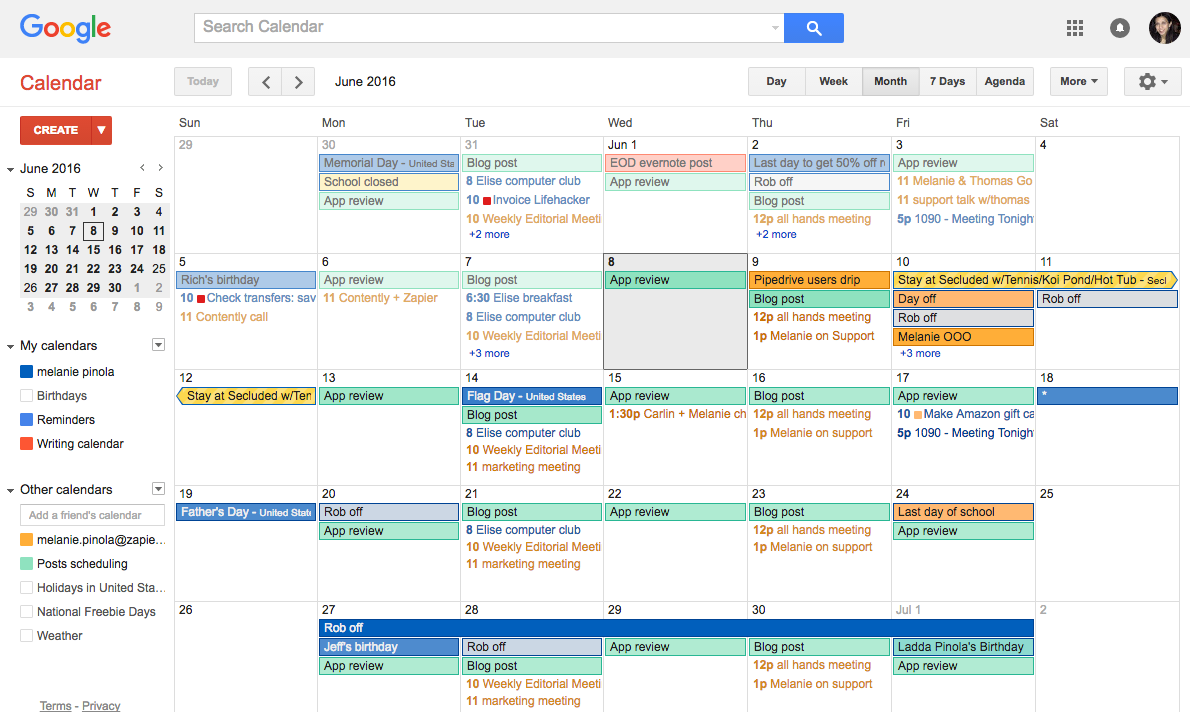 Using Google Calendar's ability to create multiple calendars and select which ones you currently want to view, you can organize your calendars in one of two ways:
1. By Assignee: Create a separate calendar for each team member and put their task milestones on their personal calendars. Team managers can look at each member's or multiple team members' workloads to see who has upcoming deadlines.
2. By Project: Create a separate calendar for each major project your team is working on, and enter task due dates and project milestones. You'll be able to compare the timelines for different projects to see if any work should be moved around to accommodate heavy workloads for other projects.
Google Calendar is a much more efficient method for collaboratively planning projects, but is still not perfect. Unlike Excel spreadsheets, all your team members can access and edit the tasks simultaneously, and you don't have to worry about versioning. Google Calendar's limitations appear once you get into the nitty gritty details of project planning — noting which tasks depend on other tasks, and finding where and why work bottlenecks appear as projects progress.
3. Gantt chart: Least familiar tool, most efficient method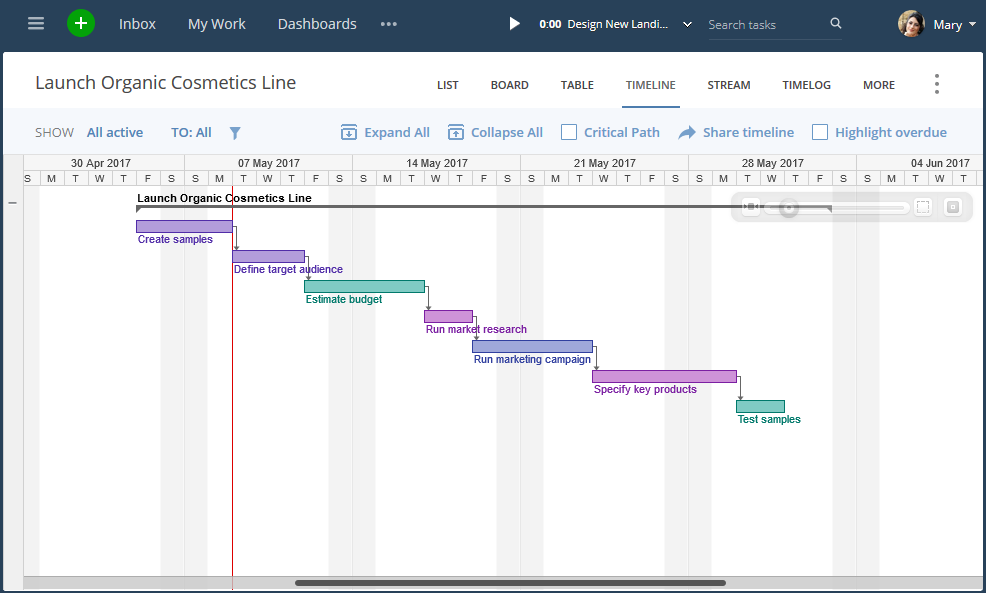 Gantt charts
are the must-have tool for any manager or team that wants a detailed view of their projects. The most efficient Gantt charts are online with built-in automation. 
Gantt charts allow teams to set up all of their project tasks and milestones in real time so they can work together to plan a project timeline. They also show task durations, connect task dependencies, note task assignees, and compare your project progress to the
critical path
of your project to see if you're running behind schedule. If you move a task, the Gantt chart will move its corresponding tasks but keep the duration so you don't have to do the leg work. You can also view several projects on the same Gantt chart to see how projects align.
As the least-familiar tool to those who are not project managers, your team may take some time to get used to Gantt charts. But they exist specifically for the purpose of planning projects, and thereby are the most efficient way to map out your project calendar.
The constraints many teams find in Excel and Google Calendar are solved by using Gantt charts. Once you get accustomed to how to use Gantt charts, they are undoubtably the most efficient way to plan your project manager calendar.
How does your team plan projects?
Gantt charts are the best way to lay out your 2015 calendar, but they're also the least frequently utilized. If you're interest
ed
in learning more about using Gantt charts to make your project planning easier, check out Wrike's
interactive Gantt charts
and start a free trial.