Methodologies
What Is Agile Methodology in Project Management?
The Agile methodology is a way to manage a project by breaking it up into several phases. It involves constant collaboration with stakeholders and continuous improvement at every stage. Once the work begins, teams cycle through a process of planning, executing, and evaluating. Continuous collaboration is vital, both with team members and project stakeholders.
In this FAQ article, we share everything you need to know about Agile methodologies, Agile project management, and Agile methodology frameworks. We'll also explain how you can use our Agile teamwork template to get started with Agile even faster.
Agile methodologies overview
The Agile Manifesto of Software Development put forth a groundbreaking mindset on delivering value and collaborating with customers when it was created in 2001. Agile's four main values are:
Individuals and interactions over processes and tools
Working software over comprehensive documentation
Customer collaboration over contract negotiation
Responding to change over following a plan
You can read more about the 4 pillars of Agile in our Agile guide.
Agile project management
So what is Agile methodology in project management? It's a process for managing a project that involves constant collaboration and working in iterations. Agile project management works off the basis that a project can be continuously improved upon throughout its life cycle, with changes being made quickly and responsively.
You can read more about the Agile life cycle and its phases in our Agile guide.
Agile is one of the most popular approaches to project management due to its flexibility, adaptability to change, and high level of customer input.
See below some Wrike's examples of agile project management dashboards from our Agile teamwork template.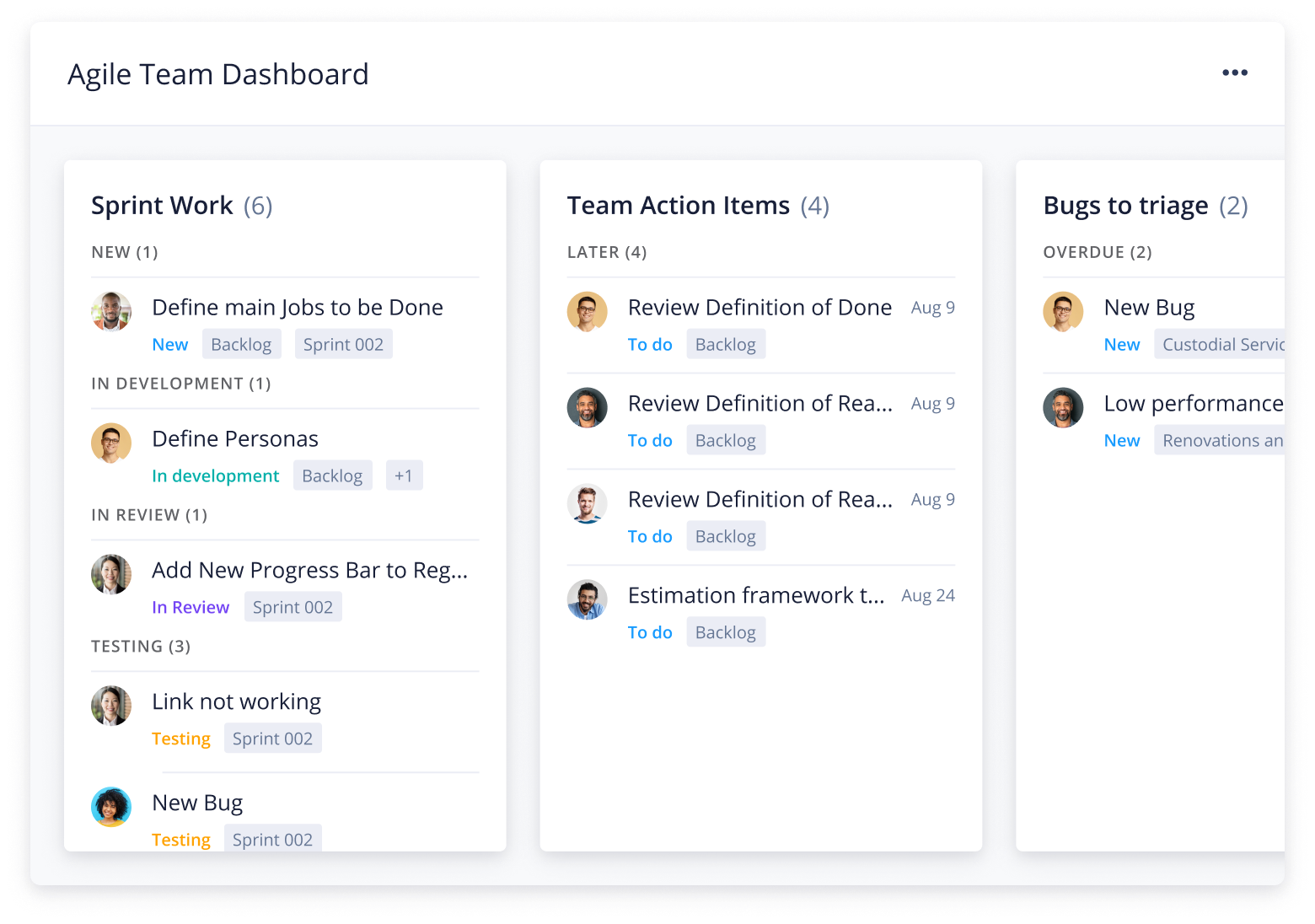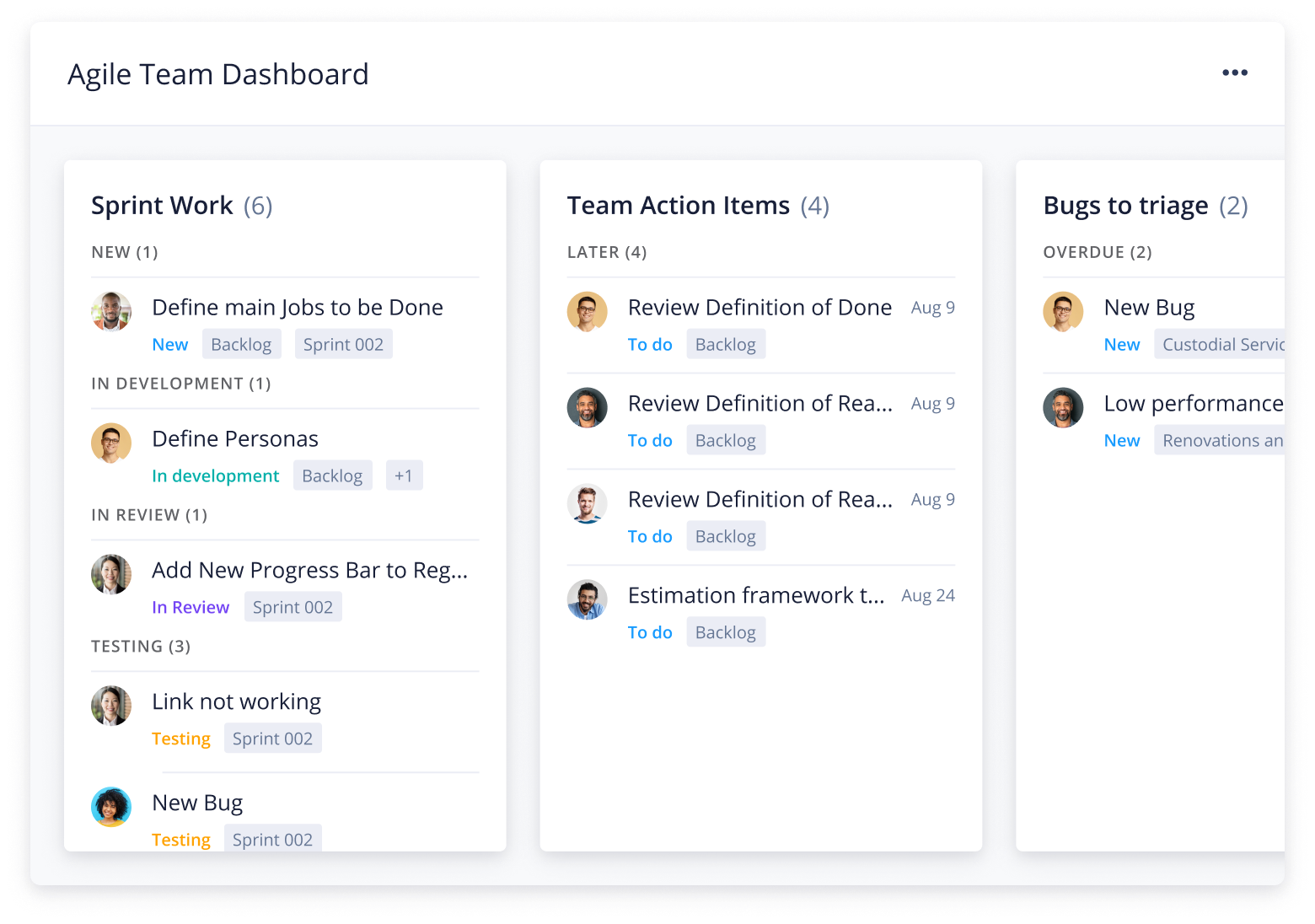 Agile methodologies frameworks
Agile project management is not a singular framework — rather, it can be used as an umbrella term to include many different frameworks. Agile project management can refer to terms including Scrum, Kanban, Extreme Programming (XP), and Adaptive Project Framework (APF).
Further reading:
Implement Agile methodologies with Wrike
If you're ready to start using Agile in project management, Wrike's work management platform can support that methodology with resources to manage sprints, backlogs, and more. Our Agile teamwork template will help you set up your processes and launch your first project with Agile.
Click here to start your Wrike free trial and get started with Agile today.