Basic Terminology
Introduction to Project Baselines
Project baselines play a crucial role in project management. They are used as a reference point to compare actual progress against the original plan, allowing project managers to track the project's performance and identify deviations from the original plan. Baselines help keep the project on track and ensure it remains within certain constraints.
In this article, we will explore the concept of project baselines in more detail, including what they are, how they are set, and why they are essential to successful project management. We will also explore some examples and frequently asked questions.
If you would like to take your projects to the next level and have full control over project baselines, you can unlock a free trial with Wrike today.
What is a baseline in project management?
A baseline in project management is a clearly defined starting point for your project plan. It is a fixed reference point to measure and compare your project's progress against. This allows you to assess the performance of your project over time.
For example, let's say your project is on target to finish in six weeks. Is that good or bad? If your schedule baseline has a four-week completion, you can tell that there is a problem, and your team may need to make adjustments to speed up your progress.
A project baseline typically has three components: schedule, cost, and scope. Often, these three baselines are separately monitored, controlled, and reported to ensure each is on track. When fully integrated, it may be referred to as a performance measurement baseline (PMB).
A PMB provides you with the ability to efficiently monitor and manage how a change in one component affects the others. For example, when your baselines are integrated, you can quickly tell how a schedule delay will impact project costs. However, many organizations do not have the tools and processes required to fully integrate the three baselines.
How do you set a project baseline?
To set a project baseline, you must first determine the scope of your project. This can be done with a scope statement, which is a list of project objectives and deliverables. Break down all the work required to achieve these deliverables into individual tasks and subtasks with detailed descriptions.
Next, you must map out your project schedule with clearly defined due dates and a final deadline. A good tool to use here is a Gantt chart, which can be easily edited and adjusted according to changing deadlines. Estimate how long each task will take and allocate resources accordingly.
Now, you should plan the total cost of your project. Take into account all relevant factors, including hourly rates, available resources, and varying PPC costs. Link this budget plan to your schedule to ensure the two are aligned.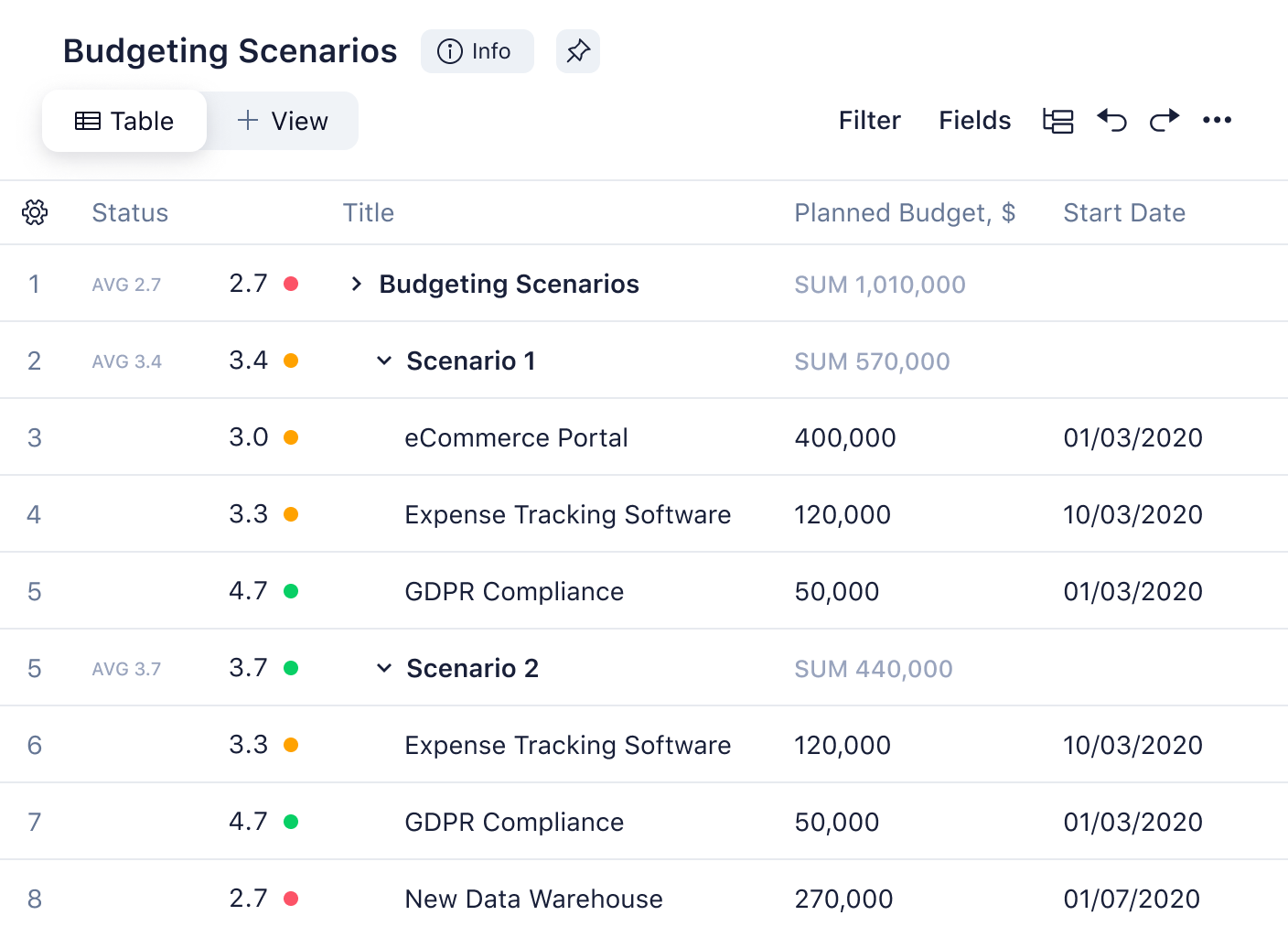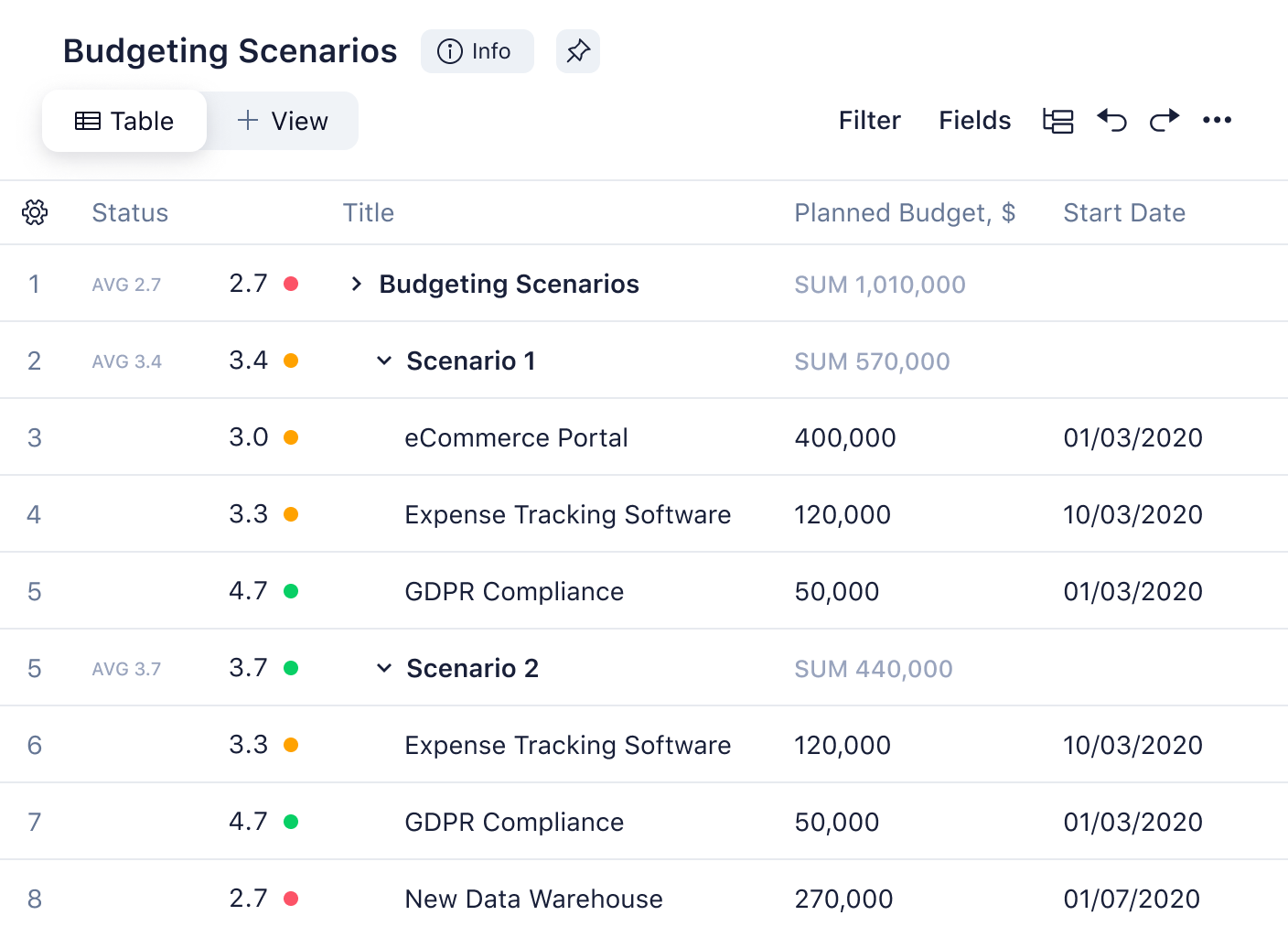 Your project baseline must be clearly outlined before you can move on to the next stage: stakeholder buy-in. Set up a meeting to present your plan, address any stakeholder concerns, and make any necessary edits. This is an important step in setting your project baseline, as it highlights any potential design flaws, which will be easier to fix before you start the project.
You can also watch our video below on how to set a project baseline.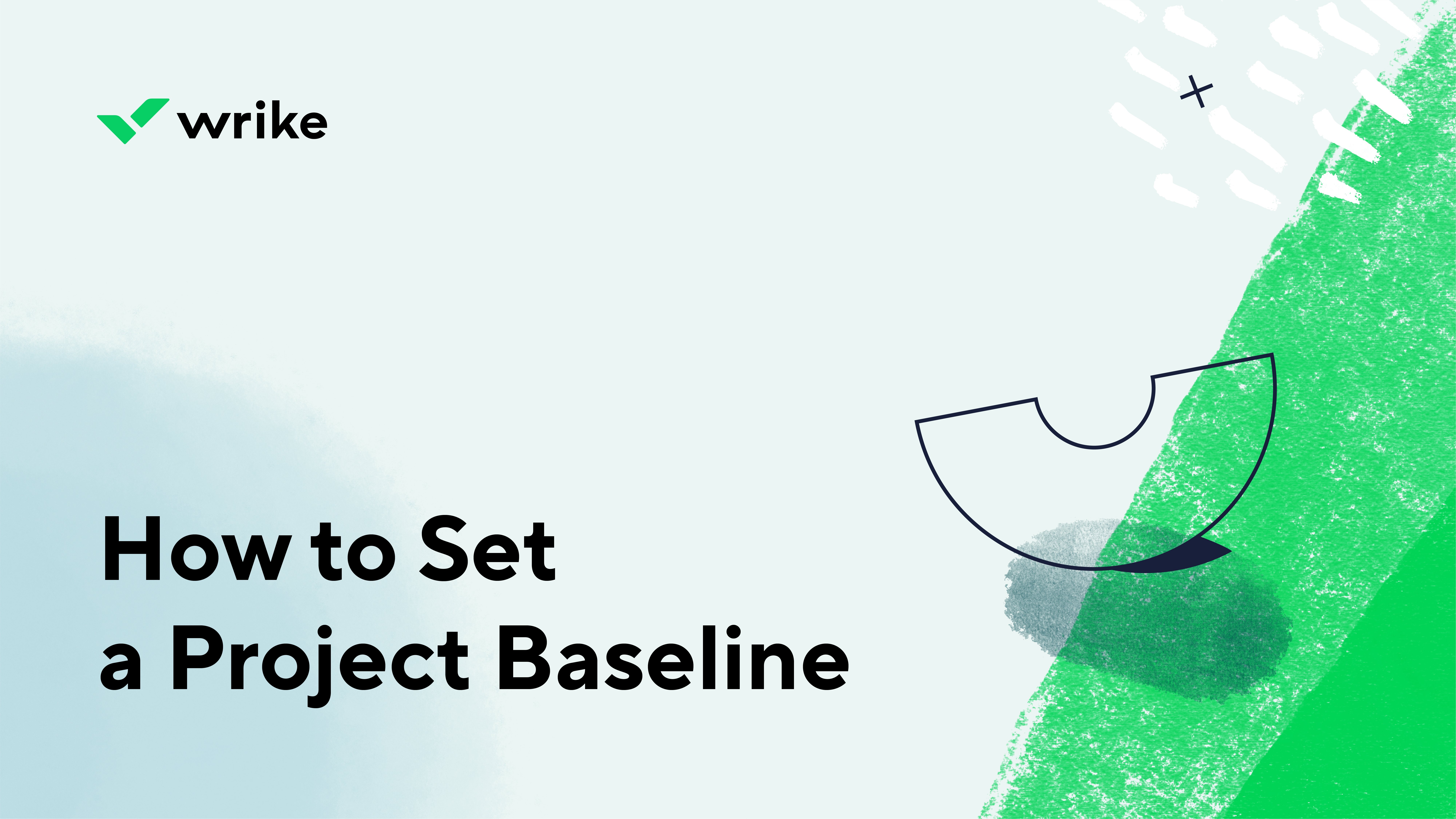 Example of a project baseline
Take this social media marketing campaign as a simple project baseline example:
Your employer has asked you to create a social media campaign to coincide with the launch of a new product. You are allotted a project budget, and your goal is to build brand awareness and encourage early sales of the product.
Therefore, your project baseline could look something like this:
Scope/deliverables: 500 direct sales
Schedule: One month
Cost: €1,000
In this project baseline example, you must first outline all the tasks needed to improve your conversion rate and achieve the end goal of 500 sales. This would include plans for social media posts for various platforms with detailed copy and design briefs. You can then map out your schedule in a content calendar, including optimized dates and times for each post. Finally, create a detailed budget to divide your costs across various sectors, e.g., PPC fees for Facebook ads.
Can you change a project baseline?
A project baseline should be documented and controlled. It should not be changed without following formal change control procedures, such as using a change request form and following a documented change approval process. Frequently changing a project baseline will make it difficult to use as a measurement for progress. The baseline may even become meaningless. However, when a significant change occurs, a project may be re-baselined.
This means issuing a new, updated baseline to measure against. If this happens, it's recommended to save the old baseline first. Then, create the new one as a new plan, so you do not lose that historical data.
What is the importance of a project baseline?
A project baseline is a key tool for a successful project outcome. It helps you oversee the entire project, monitor performance, spot potential problems, and easily identify areas for change. The lack of a clear project baseline can lead to scope creep, cost overruns, and even project failure.
A good software system will enable you to effectively plan your project and create a project baseline that provides visibility to every team member. All stakeholders must understand and support the project baseline so that everyone is aligned on OKRs.
Benefits of a project baseline
There are three main benefits of having an approved project baseline:
Improved estimates: The ability to measure your actual cost, schedule, or scope against a baseline can help provide insight into where a project has under- or over-performed. This knowledge can then be used to improve future project plans and estimates.
Better performance assessments: As mentioned above, a baseline provides a standard to measure a project's progress. Without one, it is difficult to compare how a project is performing.
Calculating earned value: Earned value (EV) allows you to compare actual performance against your plan. But, it's more than a simple performance assessment tool. It also enables you to analyze project trends and forecast whether a project is expected to run into problems in the future. Read more about the benefits of EV management here.
Oversee project baselines and ensure success in one platform

Problems caused by not having a project baseline
There are at least six possible problems that may occur when a strong project baseline is absent:
Inadequate resourcing: If you don't have a planned schedule, you may not know which resources you will need and when.
Schedule delays (due to mistimed procurement, material delivery, etc.): Without knowing when you need material, it's difficult to ensure it's ordered on time, especially if it's something that needs to be ordered weeks or months in advance.
Issues with quality management: An unclear scope baseline can result in substandard quality. For example, if you know paint is needed but not what color or finish, the outcome may not meet the customer's quality standards.
A lack of proper change management: Without baselines in place, it's difficult to track and manage changes. You have no yardstick to measure against, so it can be challenging to know if your outcome is different than originally expected.
The inability to accurately report progress: As with the earlier example, it's difficult to tell if you're running behind schedule if you don't have a baseline to compare against.
Customer and/or sponsor dissatisfaction: Any of the five problems above can result in poor project performance, which will mean unhappy stakeholders, including your customer and/or sponsor.
Manage your project baselines with Wrike
In conclusion, project baselines provide a foundation for successful project management. By establishing baselines for scope, time, and cost, project managers can keep the project on track and ensure it meets the stakeholders' expectations.
Using Wrike, you can have full control over the three components of project baselines and make sure all stakeholders and team members have a common understanding of project goals. This will help you reduce risks and achieve project targets as intended.
Ready to take control of your project baseline? Get started today with a free two-week trial from Wrike.