Basic Terminology
What Is a Stakeholder in Project Management?
Stakeholders are those with an interest in your project's outcome. They are typically the members of a project team, project managers, executives, project sponsors, customers, and users.
Stakeholders are people who will be affected by your project at any point in its life cycle, and their input can directly impact the outcome. It's essential to practice good stakeholder management and continuously communicate to collaborate on the project.
In this article, we will talk about typical stakeholders for any kind of project and how to identify them.
If you are looking for a project management platform that will help you manage all of your projects in one place and streamline communication with your stakeholders, you can start a free trial today with Wrike.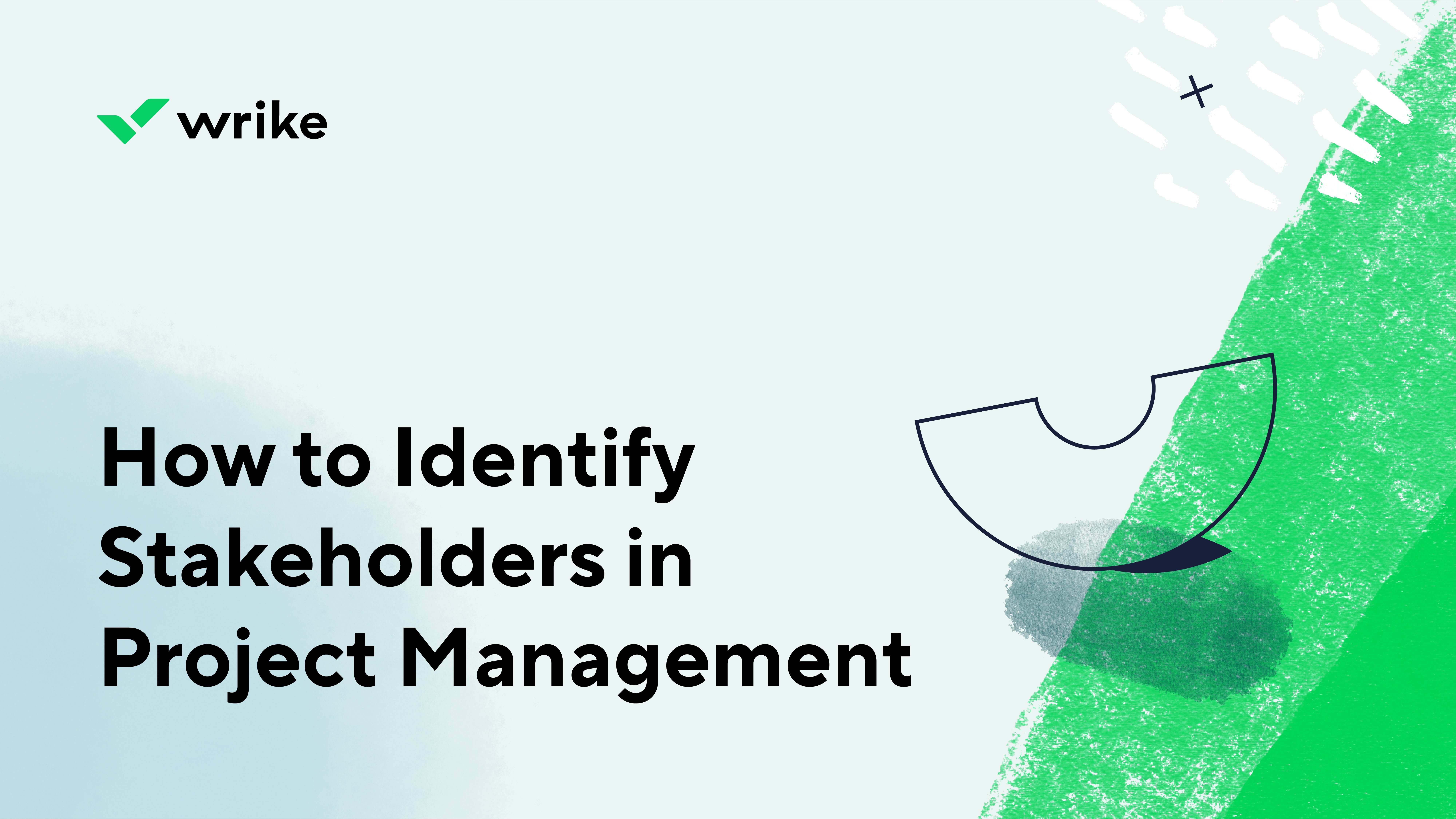 Stakeholders vs. key project stakeholders
Project stakeholders, in general, can be single individuals or entire organizations who are affected by the execution or outcome of a project. It doesn't matter whether the project affects them negatively or positively — if they're affected, they're a stakeholder. Key project stakeholders, however, are stakeholders who have the influence and authority to dictate whether a project is a success or not. These are the people and groups whose objectives must be satisfied, as they have the power to make or break the project. Even if all deliverables are in and budgets are met, if the stakeholders aren't happy, the project cannot be considered a success.
Execute projects seamlessly and keep stakeholders connected
Typical key stakeholders in a project
Some of the typical key project stakeholders you'll find in a project include:
Customers: The direct user of a product or service, often both internal and external to the company executing the project
Project manager: The project's leader
Project team members: The group executing the project under the project manager's leadership
Project sponsor: The project's financier
Steering committee: An advisory group providing guidance on key decisions, which includes the sponsor, executives, and key stakeholders from the organization
Executives: The top management in the company executing the project; those who direct the organization's strategy
Resource managers: Other managers who control resources needed for executing the project
There are many more examples of project stakeholders, including: sellers/suppliers, contractors, owners, government agencies, media outlets, and even society at large.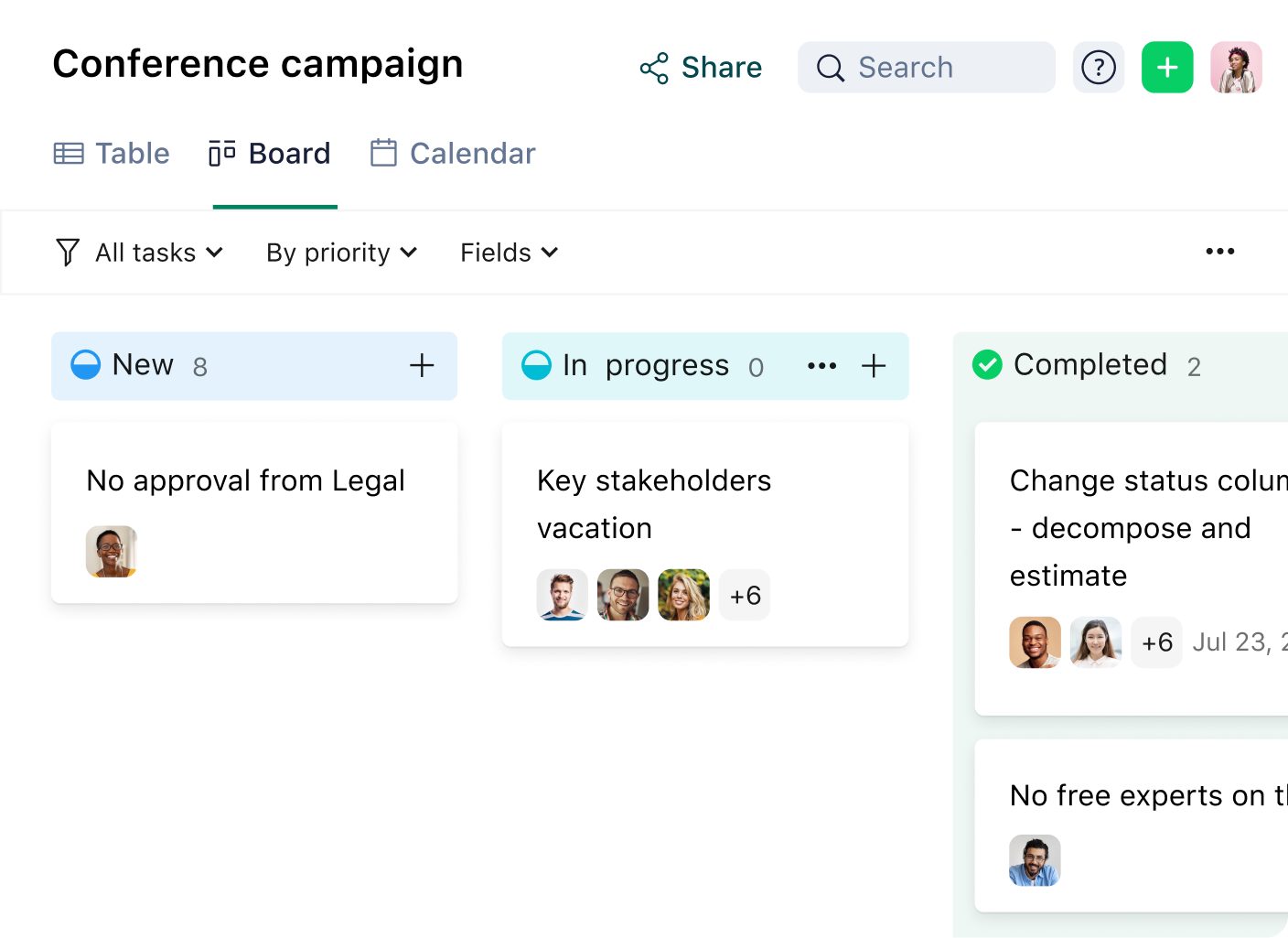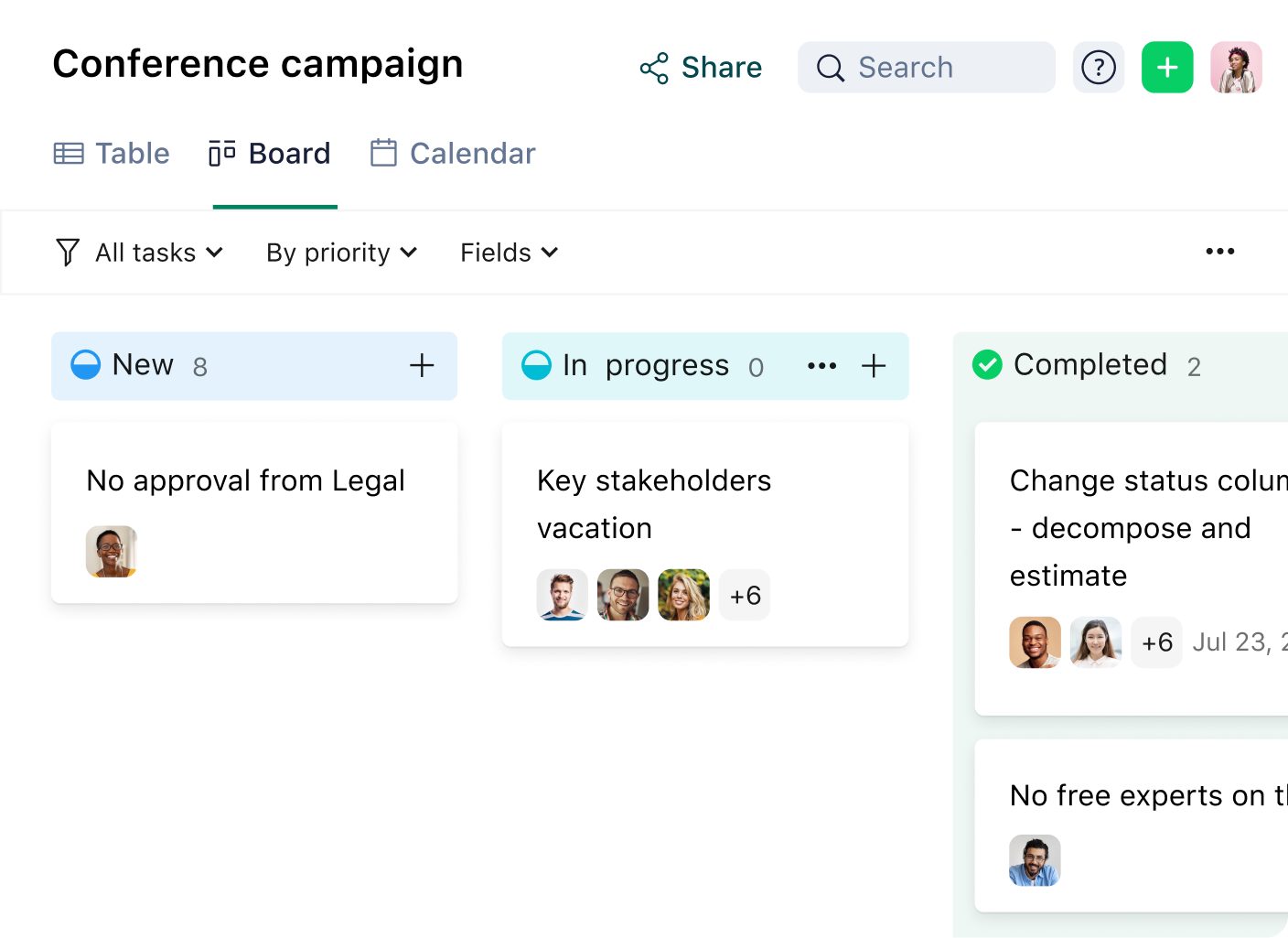 Internal vs. external stakeholders in project management
It's important to understand your project may have key stakeholders both inside and outside of your organization. That's why it's worth noting the key differences between internal and external stakeholders.
Internal stakeholders in project management
Internal stakeholders are those within your organization. They can include top management, project team members, your own manager, your peers or co-workers, a resource manager, and internal customers.
External stakeholders in project management
External stakeholders are not part of your organization but might include external customers, government entities, contractors, and subcontractors, as well as suppliers.
Identifying stakeholders for a project
Identifying internal and external stakeholders in project management will allow you to better execute your project planning by ensuring each and every stakeholder is informed throughout the project and satisfied with the end result. To ensure you include all relevant internal and external stakeholders, you'll want to learn how to create a stakeholder management plan with our helpful guide.
Bring all your stakeholders together with Wrike
Wrike is a powerful platform for bringing together stakeholders of a project and facilitating close collaboration among them. With an intuitive interface, task management features, and real-time communication, Wrike makes it easy for team members to stay on the same page and work together towards a common goal.
With Wrike's mobile app, stakeholders can access project information from anywhere, ensuring they don't miss out on important updates.
Overall, Wrike's collaborative software help teams to work efficiently and effectively, delivering successful project outcomes on time, every time.