Why Should I Use Work Assignment in Project Management Software?
FAQ | Project Management Guide
PM Software Features
Why Should I Use Work Assignment in Project Management Software?
The work assignment feature in project management software allows work to be assigned to the appropriate person within the project team. Whether it's creating a new project or adding in a new task, the work needs to be assigned to a resource for it to be executed.
After all, if the work isn't assigned to someone, then no one knows who is responsible for ensuring it's completed. Instead of relying on everyone knowing who's responsible for what and passing it on to the right person at the right time, you can store all that information inside your project management software.
The work assignment feature can be used for new requests using dynamic request forms. It can also be used for workflows using the auto-assignment feature.
How work assignment request forms work
Dynamic request forms ensure that all vital task information is captured without asking the requester any unnecessary questions. The form questions change based on the information the requester provides as they're filling it out.
These request forms are designed to automatically modify fields to match request types. One of the available modifications is the automatic assignment of resources based on specific form answers or selections.
For example, if a request is created to ask for additional product testing, it can be automatically assigned to your lead project tester. This feature ensures that work is always assigned to the correct person, even when the requester doesn't know who should be responsible.
To use automatic work assignments within request forms, one of your software admins simply needs to tie certain drop-down options or checkboxes to the appropriate work owners when creating the form template.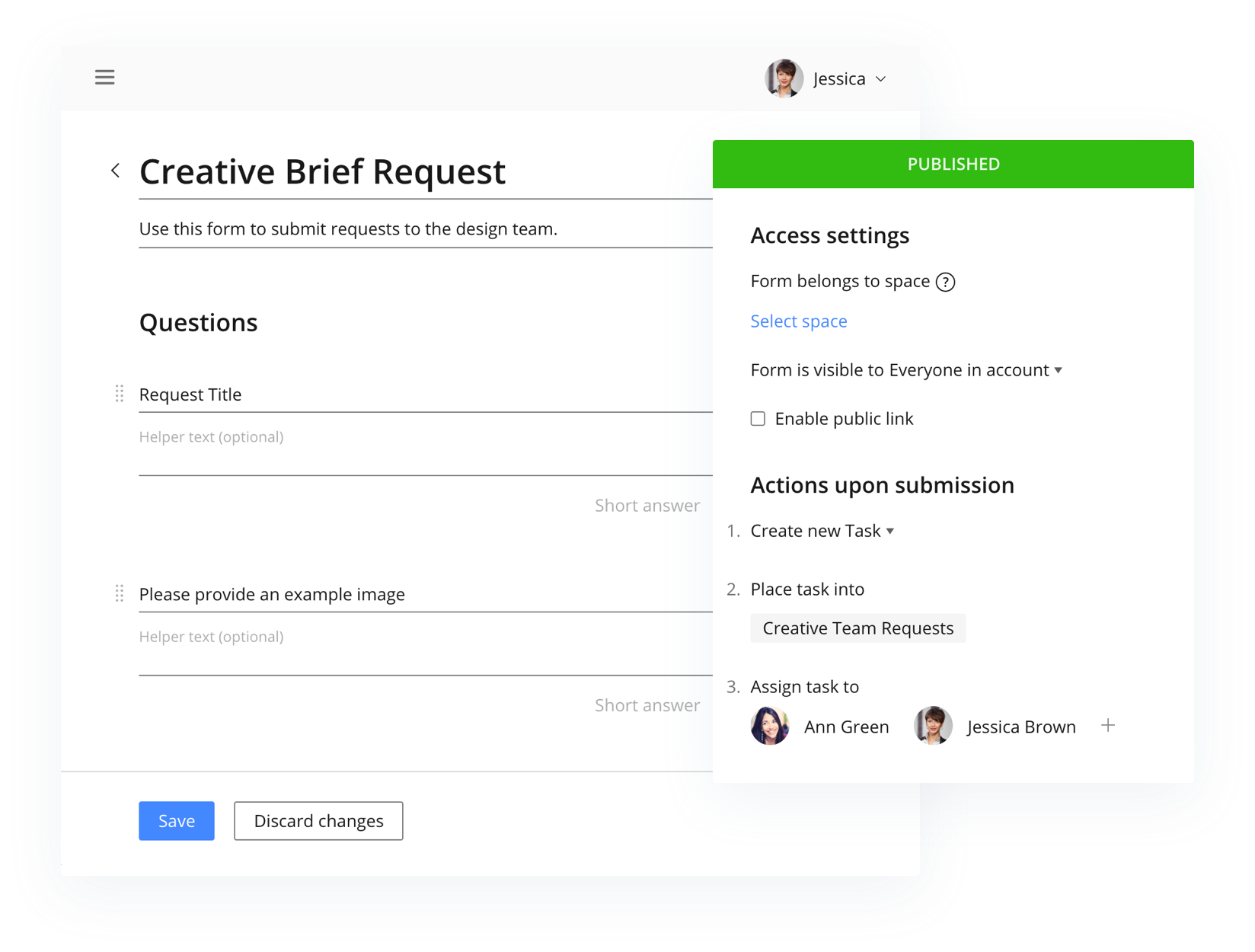 How auto-assigned workflows work
Auto-assigned workflows automatically assign work to team members when it's ready for them to begin. This functionality allows users to auto-assign workflow stages. As tasks enter each stage, new assignees are added and automatically alerted to start their work. For example, the work assignment feature will allow you to automatically assign work to your editor as soon as it's moved to the "content review" stage.
This auto-assignment approach also helps teams deliver faster by preventing rework since tasks will not be assigned until requirements and prior stages are complete. Plus, it reduces the number of tasks visible to each employee, allowing them to better focus on current priorities.
Team members cannot access a task until it's assigned to them. By reducing the volume of work assigned in the system, you can optimize speed and quality, reduce multitasking, and lower employee stress.
Plus, as the project manager, you don't need to remember to give people the go-ahead when it's time to begin the next piece of work. The system will automatically notify everyone for you so that you're not wasting time trying to contact people, and you don't need to micromanage their progress.
Auto-assigned workflows can also be useful for larger projects that have separate phases with phase gates. Using this approach, the next phase typically is not approved to start until the gate has been successfully approved. The auto-assign workflow feature allows you to tie work to these phases so that people do not accidentally begin tasks before approval is received.
To use auto-assigned workflows, you simply need to define each stage of your overall workflow and assign each workflow stage to team members. The system will then automatically send "Start Next Task" alerts to assignees when prior dependencies have been completed, and they can start their work.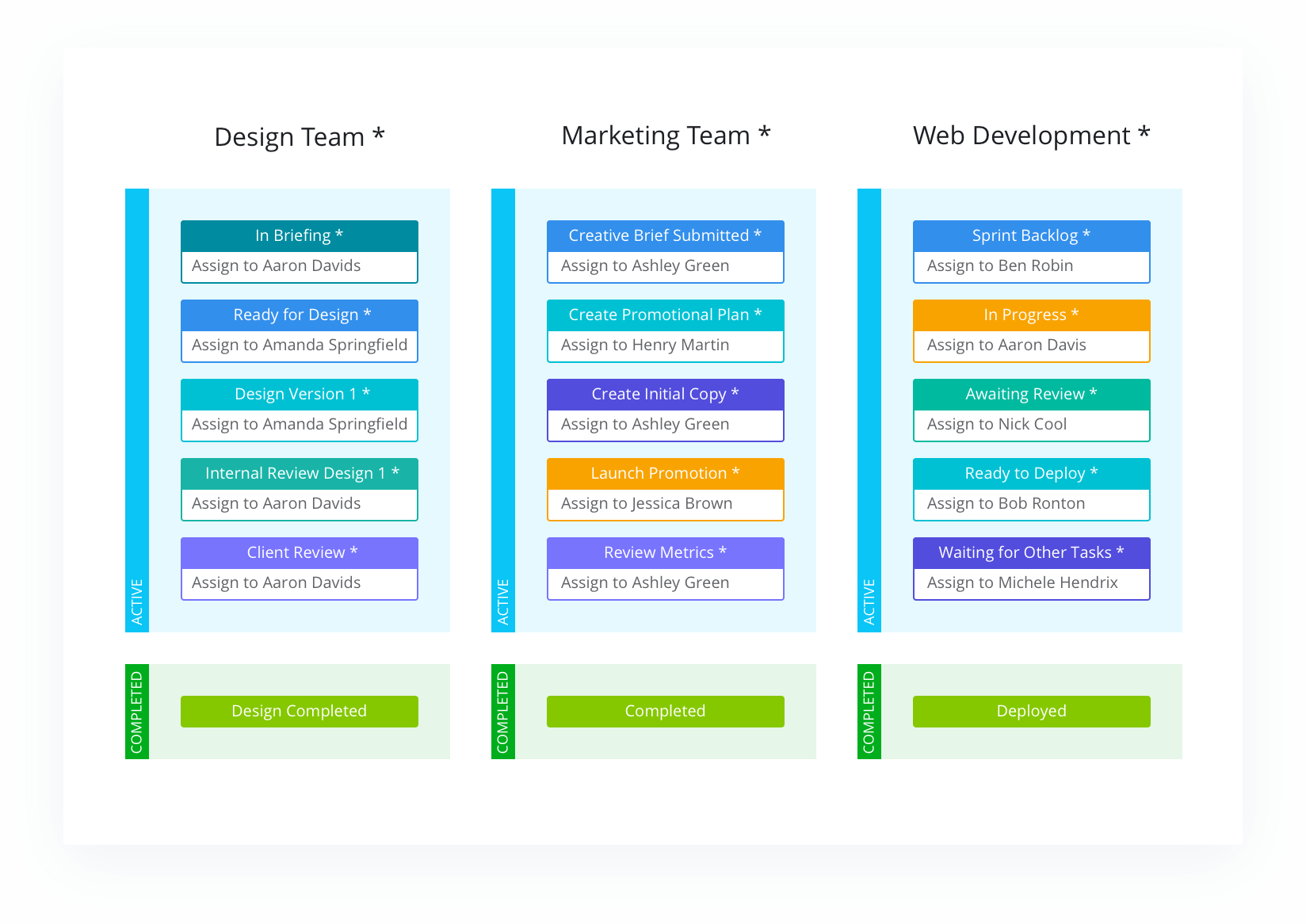 Tips on setting up work assignments in project management software
Here are some additional tips on using auto-assigned workflows:
Use flexible timelines: Work assignments are triggered by stage or phase completion, not by start dates. Therefore, your tasks must have flexible dates. Otherwise, people could be assigned tasks that are ready to go and not start them because it's not the start date yet. With flexible timelines, you can time the assignment to occur just before the work needs to start and then empower your team to self-manage and begin assignments as they come in. This means work can start early, if all the predecessors are completed, allowing you to move ahead of schedule and eliminate idle time.
Use fixed statuses: With fixed statuses, when a user changes a task's status, they can only choose from certain predesignated statuses. Admins determine which status should have predetermined follow-up statuses, and they choose what the follow-up statuses are. For example, if a task is "In Progress," users will only be able to change the task to "In Review" or "Completed." They will not see or be able to select any other status options. This is important, as work assignments are tied to specific statuses. Without fixed statuses, a user could potentially choose a status that does not have an assignee tied to it.
Monitor workflows and assignments: There are many advantages to work assignments in project management software, but one disadvantage is that work could be automatically assigned to someone who's not available, such as if a team member is out sick, on vacation, or has left the company.
Thankfully, dashboards can allow you to easily visualize workflows and pinpoint any issues with assignments. If you know someone is absent, you can see all the work currently assigned to them and decide whether it can wait until their return, or you can reassign it to someone else.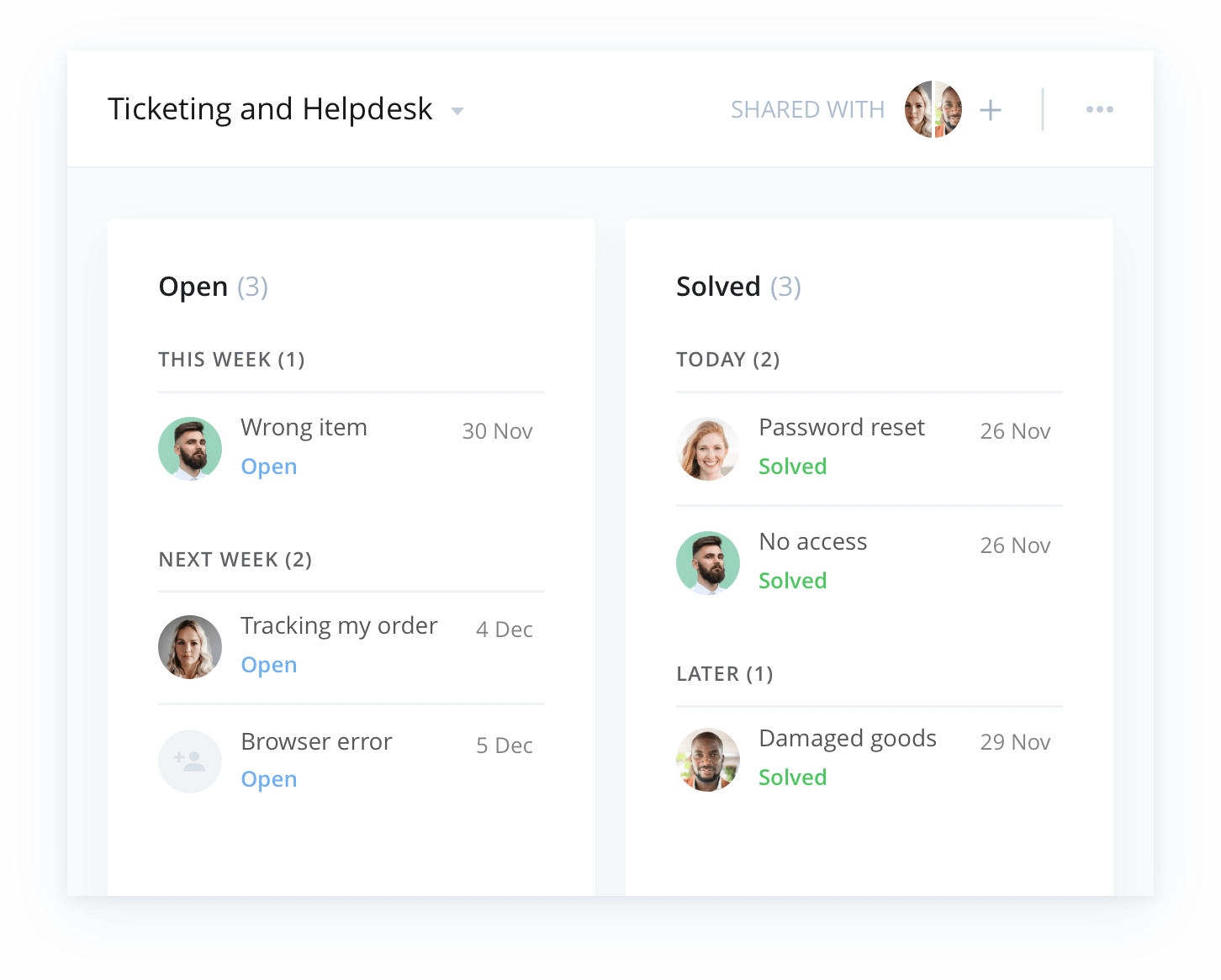 Benefits of work assignment
Without work assignments, requesters must know who the work belongs to and manually assign it to them. This results in more time filling out forms, and it increases the risk of work being assigned to the wrong person.
If you have a large company or new employees, they may not be aware of who's responsible for each type of work. A task may not find its way to the right person, or it can get stuck in a certain step of the process if it's not appropriately handed off to the correct person at the correct time.
If tasks are not closely monitored and managed, sometimes a request can sit there for weeks with no movement due to it being unclear who's responsible for it. When the work is then assigned to the incorrect person, time is lost rerouting it. These delays may even cause deadlines to be missed or work to go uncompleted.
Having the ability to auto-route requests to the appropriate person based on project details can solve all these issues. In addition, tying certain workflow statuses to certain team members ensures that tasks are automatically moved to the right person as soon as they're ready for them.