Empower Teams With Top Agency Project Management Software
Delight your clients by completing more projects in less time with Wrike's powerful agency project management software.
Deliver your best work every time
Wrike's agency project management software makes it easy for agencies to monitor all their projects at once. Keep your resources stored in the same place to improve workflow and track your team's progress.

Turn inspiration into execution
Remove roadblocks to accelerate your plans. Ensure your team works collaboratively to foster both creativity and productivity.
Turbocharge client satisfaction
Satisfy every stakeholder and ensure loyalty by delivering visibility, transparency, and exceptional results.
Maximize profitability
Maximize your billable hours and boost company margins with a 360° view on every single task and project.
Get ahead of your competition
Maximize results by streamlining your team's processes and communication. Use Wrike's project management for agencies to keep all your resources in one unified workspace, saving time and boosting efficiency.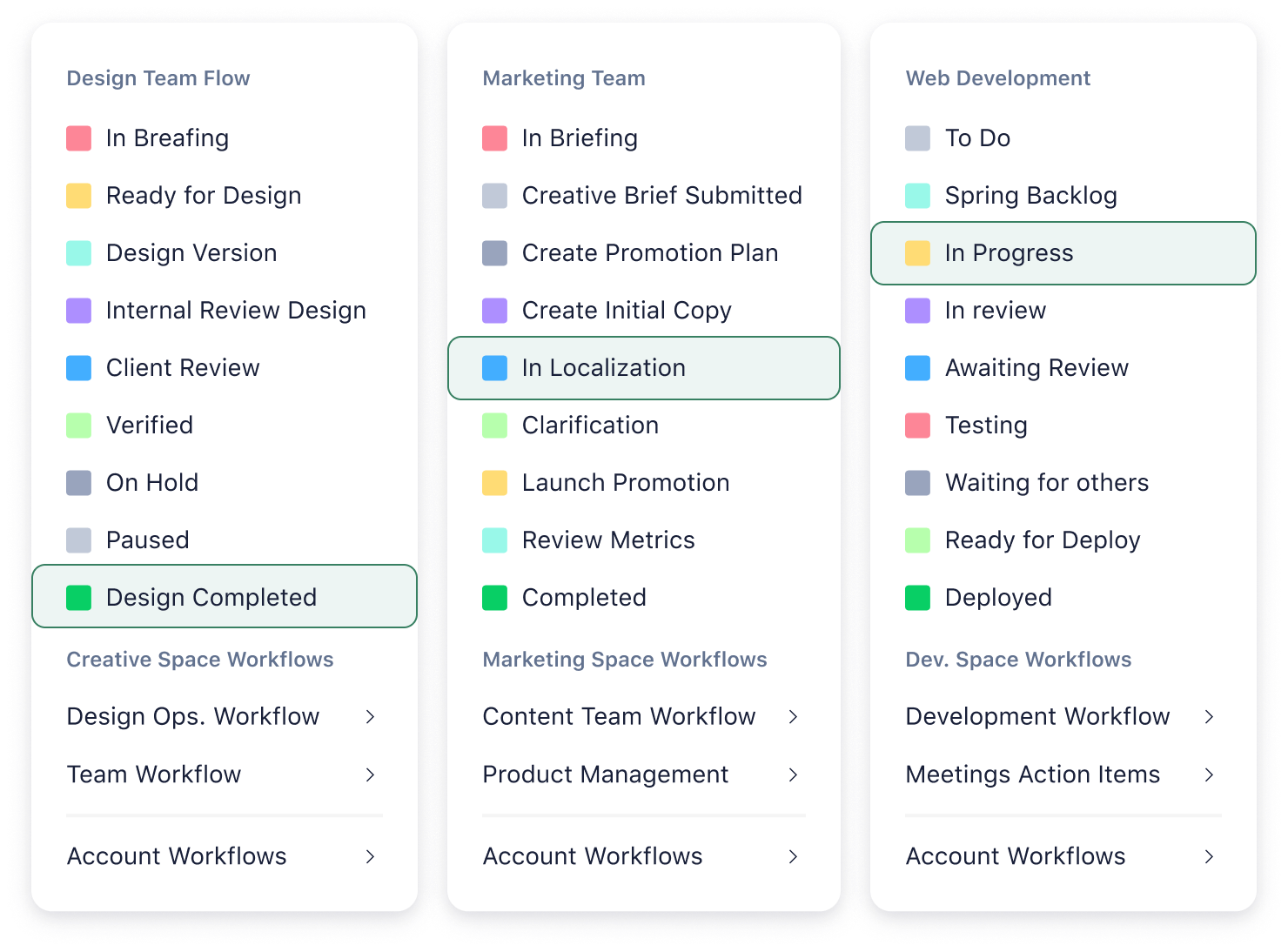 Templates to get you started
Our tried-and-true templates help your team get the most out of Wrike's project management software for agencies.

Creative briefs
Make sure you have every possible angle covered by setting up easy-to-use intake forms for your clients.
Project scheduling
No matter the scope of your work, split large tasks into actionable items to simplify agency project management.
Proofing and approvals
Make proofing and approving assets a breeze with easy request forms and a top-of-the-line markup tool.
Requests and reports
Easily manage incoming requests with comprehensive dashboards. Track your performance using automatic reports.
Motion graphics
Boost your motion graphics projects with comprehensive creative briefs and easy proofing and approvals.
Content creation
Stay on top of every part of your content process, from brainstorming sessions right through to publication.
Simplify the way you work

Forget switching between tons of different apps just to get your work done — use Wrike's fully integrated agency project management software.

"Everything I see now in Wrike is live and in its current status. We can jump on the job, look at the last couple of comments on it, and pick up the ball and run with it from there."
Ashley Risstrom, Senior Production Manager, Ogilvy Australia
Learn more with agency project management resources
Utilize all of Wrike's agency project management software features to provide your team with the resources they need to be empowered.

Unify your agency
Enhance your team's day-to-day experience with a single agency project management workspace everyone can use.
Keep your clients happy
Reduce unnecessary update calls with automatic notifications, full project visibility, and more for your clients.
Make resource management easy
Get real-time visibility into workloads and project progress with all-in-one agency resource management software.
Let your creatives flourish
Increase your agency's profitability while helping your creative team do more of their best work.
Customize team workflows
Tailor workflows to each team's style and automate processes to maximize efficiency and impact.
Approve projects in an instant
Save time with seamless agency project management software — keep everyone on the same page with visual approvals and instant notifications.
Time-tracking software
Make the most of your teams' hours with automatic timers or by adding hours manually. Get reports and improve productivity.
Shared team calendars
Keep teams connected with shared calendars that are automatically synced with tasks. See milestones and plan with ease.
One-click Gantt charts
Quickly see plans, progress, and important milestones. Add task dependencies and adjust with a simple drag-and-drop.
Boost client experience. Deliver unparalleled results.
The best agency project management software