Unlock incredible results with powerful MRM tools
Maximize your ROI with an easy‑to‑use MRM system
Optimize every step of your marketing efforts from planning to reporting with Wrike's MRM solutions.
Powerful templates to support marketing resource management
Our easy-to-use templates help your teams maximize marketing resources with every project.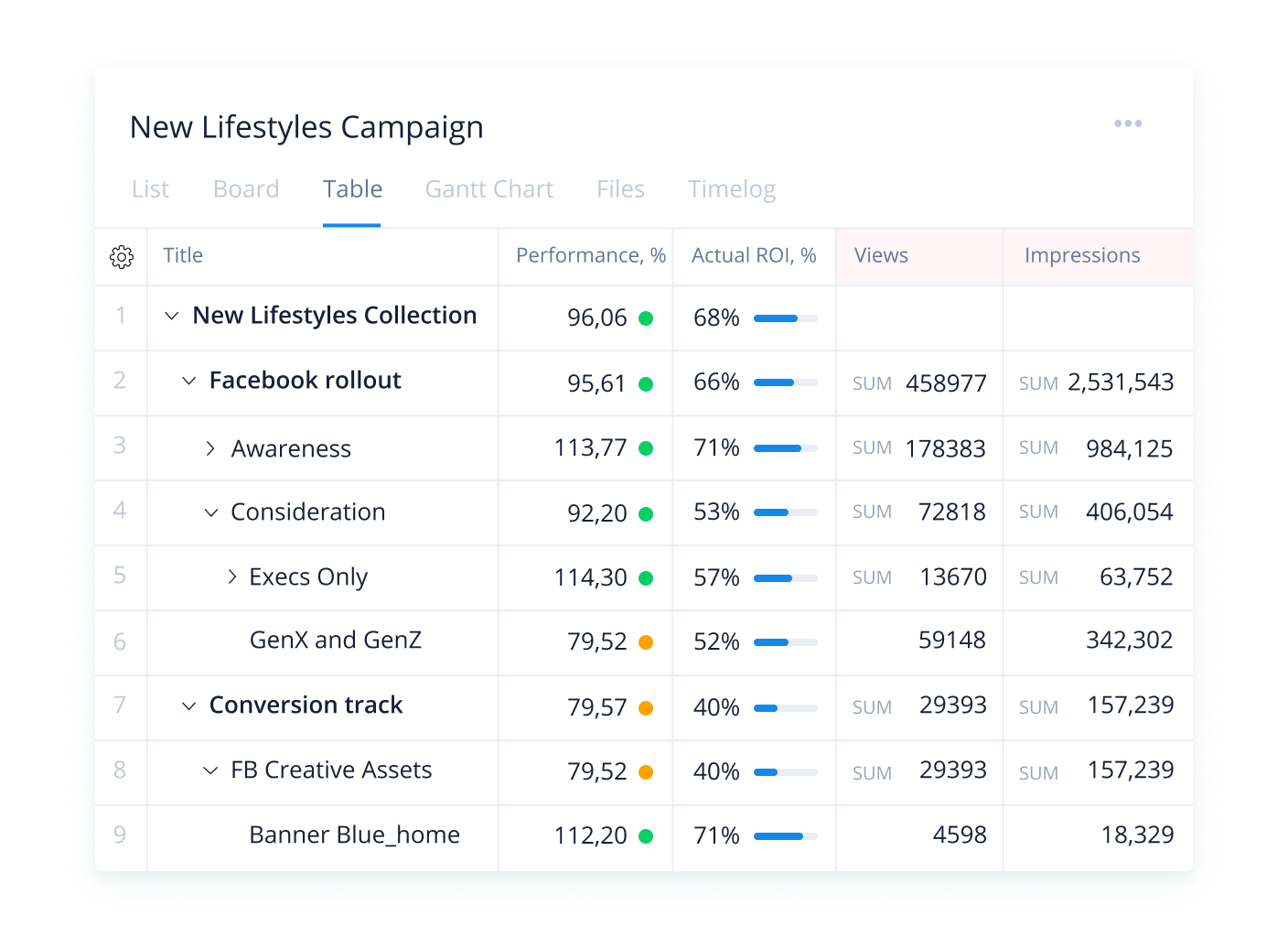 Make smarter campaign decisions
Get real-time performance insights across your digital ad channels, right where you manage work. Track results across 50+ channels – no analysts, BI tools, or spreadsheets needed.
Discover data-driven insights
Why marketers need an MRM software
MRM software helps teams maximize resources by creating clarity around how assets, time, and budget are used. An MRM system enables digital asset management, time tracking, and budget management, and allows marketing teams to work as efficiently as possible.
Find out more
Access more than just MRM software
Our MRM software is just one way Wrike can benefit your teams. Discover more of our powerful and trusted features, including workload views, synced calendars, and remote working tools. Achieve your business goals with Wrike's MRM system.

Recharge your marketing operations with Wrike
MRM stands for marketing resource management, and MRM software relates to the infrastructure marketing teams use to run marketing operations as efficiently as possible.
An MRM system is the technology that enables various marketing teams to execute marketing initiatives successfully. It can include digital asset management, resource management, campaign planning, and more.
MRM refers to marketing resource management while DAM stands for digital asset management. DAMs are used exclusively to manage digital assets while MRMs can be used to manage backend operations, people, and processes involved in campaigns.
MRM tools provide a means to plan, execute, and report on marketing project management, while maximizing the resources available to do so.