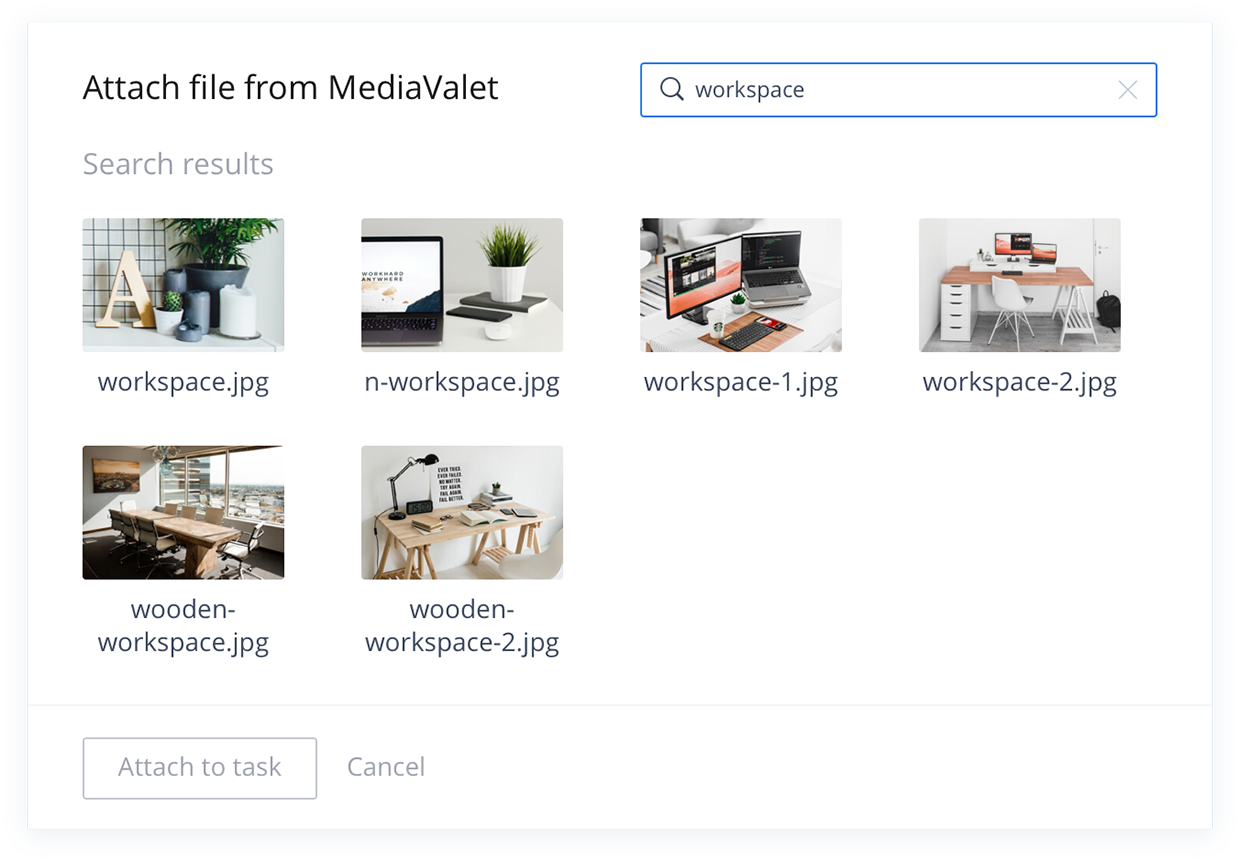 Streamline collaboration on digital assets
Search for on-brand assets
Attach files directly to tasks
Visually mark up in-progress assets in Wrike
Publish new materials back into MediaValet from within Wrike
Minimize redundant creative tasks
Wrike's MediaValet integration enables users to share and manage digital assets across both platforms. Teams can attach MediaValet files to tasks, search for assets, and upload assets from Wrike back into MediaValet.
Yes! Sharing files from MediaValet into Wrike and vice versa is possible with this integration.
Integrating MediaValet with Wrike is beneficial because it cuts down on repeated work and asset inconsistencies. When assets are decontextualized, changed, and managed on different platforms, it can be difficult to track these changes. By integrating Wrike and MediaValet, you can manage, update, and share files in the context of your project or campaign.
Wrike customers with Pinnacle subscriptions can use the MediaValet integration. ​It is also available as an add-on for Business and Enterprise users. To integrate Wrike and MediaValet you must first have a separate MediaValet account. This does not come with your Wrike subscription.