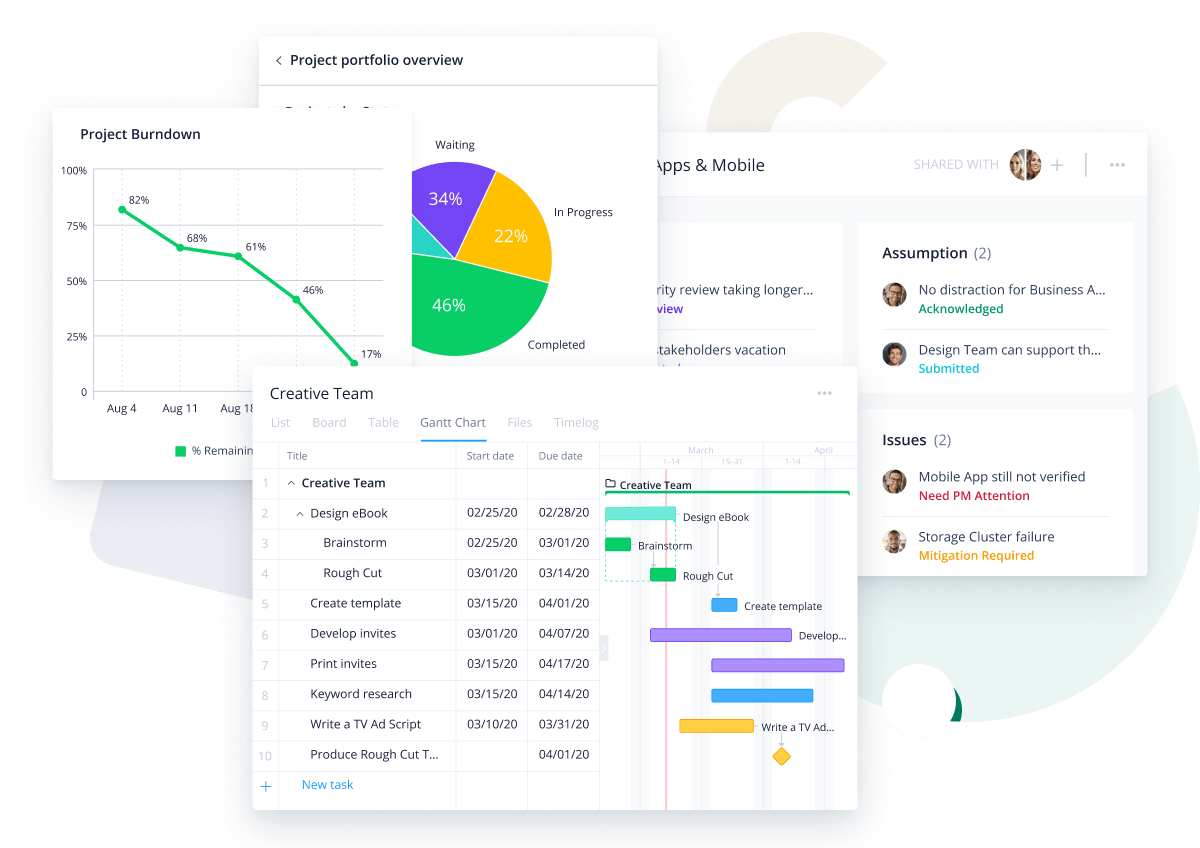 How to manage programs with Wrike
Explore Wrike's flexible features for better program management. Design customized workflows and statuses for each department, then build shared dashboards to oversee team progress on all projects. Use reports to monitor and improve program performance.
Program management software is a set of tools used to plan, organize, develop, and report on multiple projects in a company.
Program managers use program management software, which includes features such as custom workflows, forms, dashboards, and templates.
Program management tools help you organize projects. Map dates with Gantt charts, track status with Kanban boards, and analyze data with reports.
Wrike offers program manager software that helps save time and boost productivity. These tools include templates, request forms, and task timers.