Work Breakdown Structure Template
Make complex projects more manageable with Wrike's work breakdown structure template.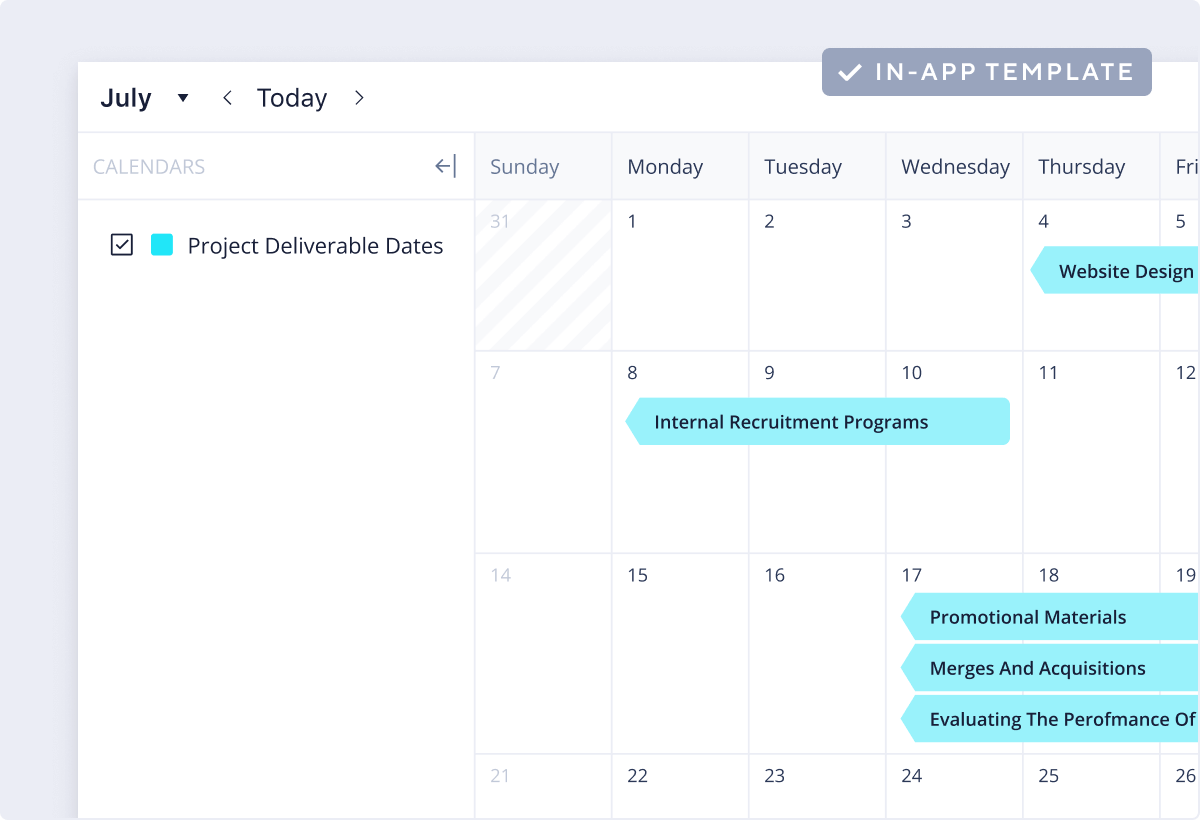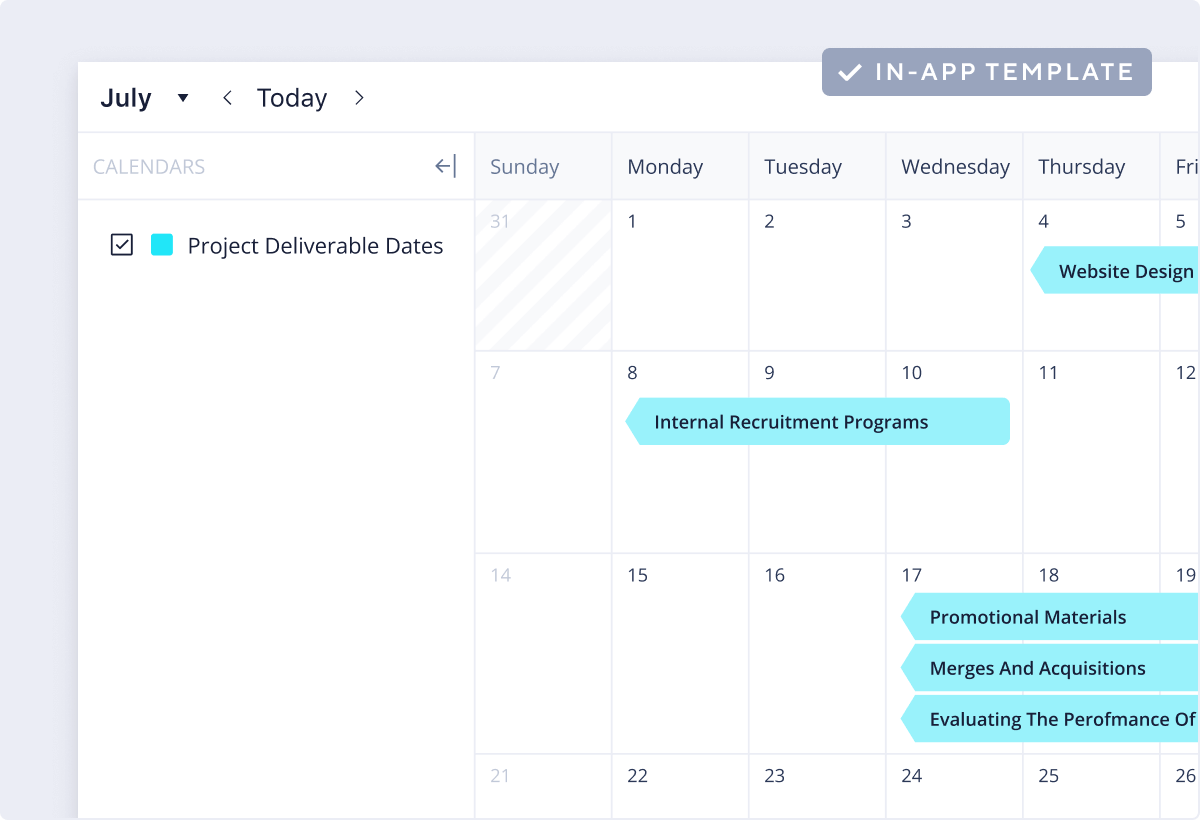 #work breakdown structure template
#work breakdown template
#work breakdown
#wbs template
Divide and conquer large projects
Even the most experienced project management professionals need the help of additional resources at times — especially for large, unwieldy projects or complicated workflows. The most common challenges include:
Simplifying the scope of complex projects
Setting defined timelines and due dates
Managing and monitoring resources
Wrike's work breakdown structure template can help you overcome these obstacles, providing a straightforward roadmap that will enable you to:
Separate your project into structured phases and tasks
Track tasks to balance workloads and stay on course
Maintain a bird's-eye view of the entire project
Why you need the work breakdown structure template
More organized plans

For a project to progress smoothly, it must follow a clear path. Set timescales for each of your tasks and view them in Gantt charts, lists, or calendars to keep track of durations and deadlines.

Better-managed budgets
The WBS template helps you estimate which resources you will need for each phase of your project and what the projected costs will be. Monitor changes in real time and share updates in seconds.

Clearer communication

It's easy to get confused when tackling multipart projects. Use our work breakdown structure samples to reduce levels of miscommunication across your team and avoid accidental duplications of work.

Deliver projects on time, every time
How to use the work breakdown structure template in Wrike
The key to a smooth delivery is proper preparation. Wrike's work breakdown structure template equips you with everything you need to tailor your project management plan to your business.
Here are some of the tried-and-tested features available to you in this template: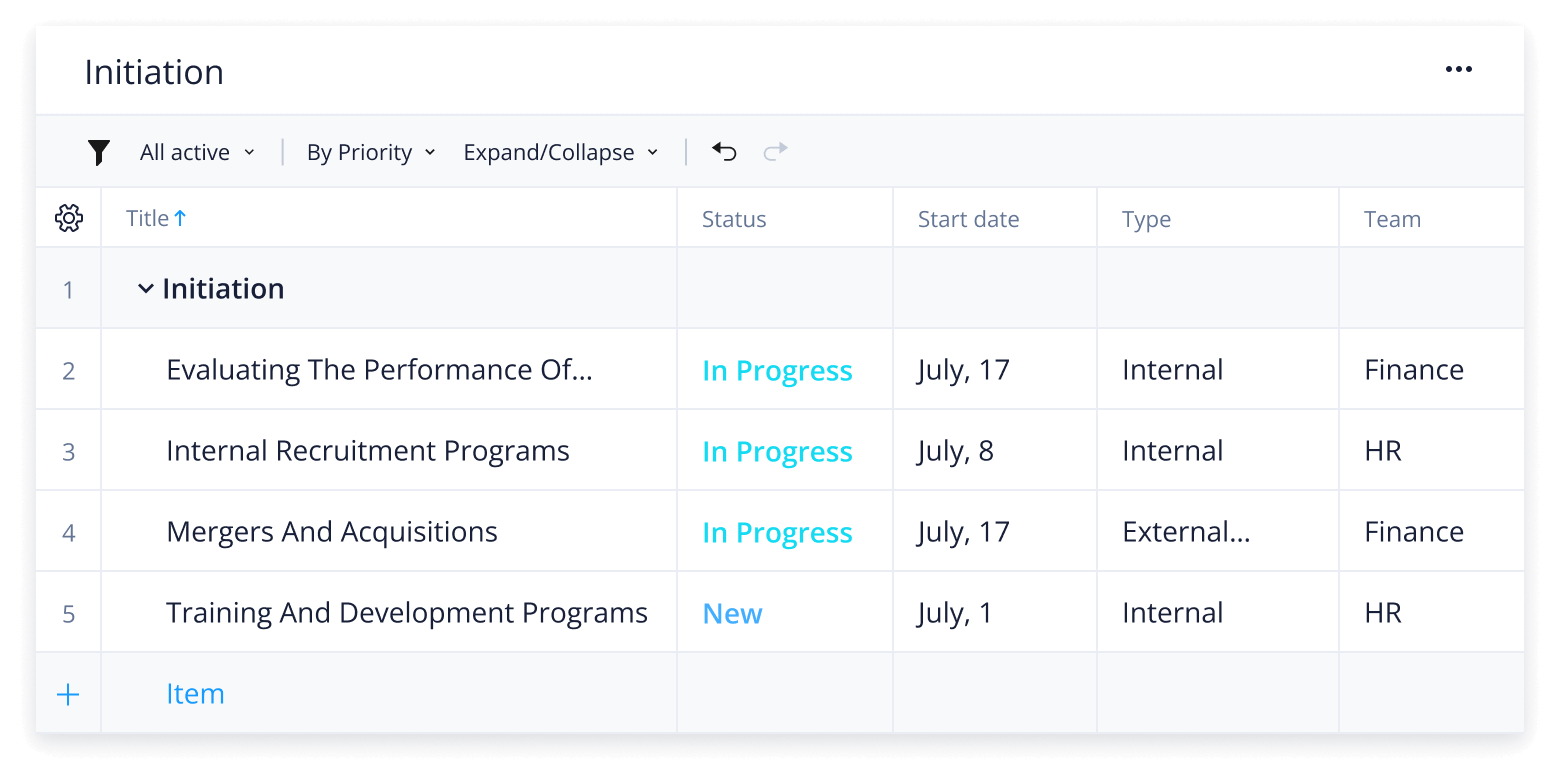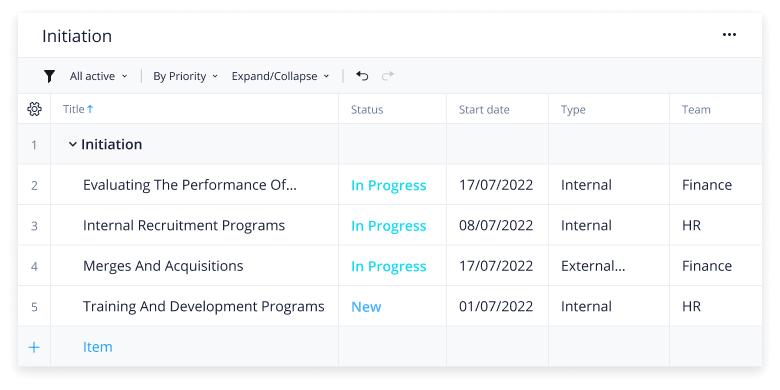 The WBS template helps you visualize projects, monitor resources, share updates, and track progress — all in the same place.
Ready to try the work breakdown structure template in your Wrike workspace? All you need to do is follow these three simple steps.
Step 1: Create a template for your project
From your Wrike homepage, enter the "Work Breakdown" space. Click the folder marked "Project Structure Template" on the left-hand side.
Now you're in the folder view, you will see the "How-To Guide" and, below that, a "Project Structure Template" folder. Select the arrow on the left to see a drop-down list of options.
Step 2: Break down your work into phases
Next, you'll see work breakdown structure samples so you can see how to divide your workflow into phases. We offer sample folders for Initiating, Planning, Executing and Monitoring, and Closing and Reporting.
Within these phases, we have added some projects so you can see how the folder structure works, but you can adapt these to suit your organization and project. Learn how to use custom fields and tag your projects into this template with our "How-To Guide."
Step 3: Get a full project overview
The WBS template also comes with a Project Phases Report, which shows each of the projects, their status, their owner, their priority, their percentage completed, and their planned finish date.
Choose the customizable calendar tool for a different view of your projects. Scan quickly for start dates and due dates to make sure you stay in control of your timeline. Use pre-built reports to issue stakeholder updates in seconds.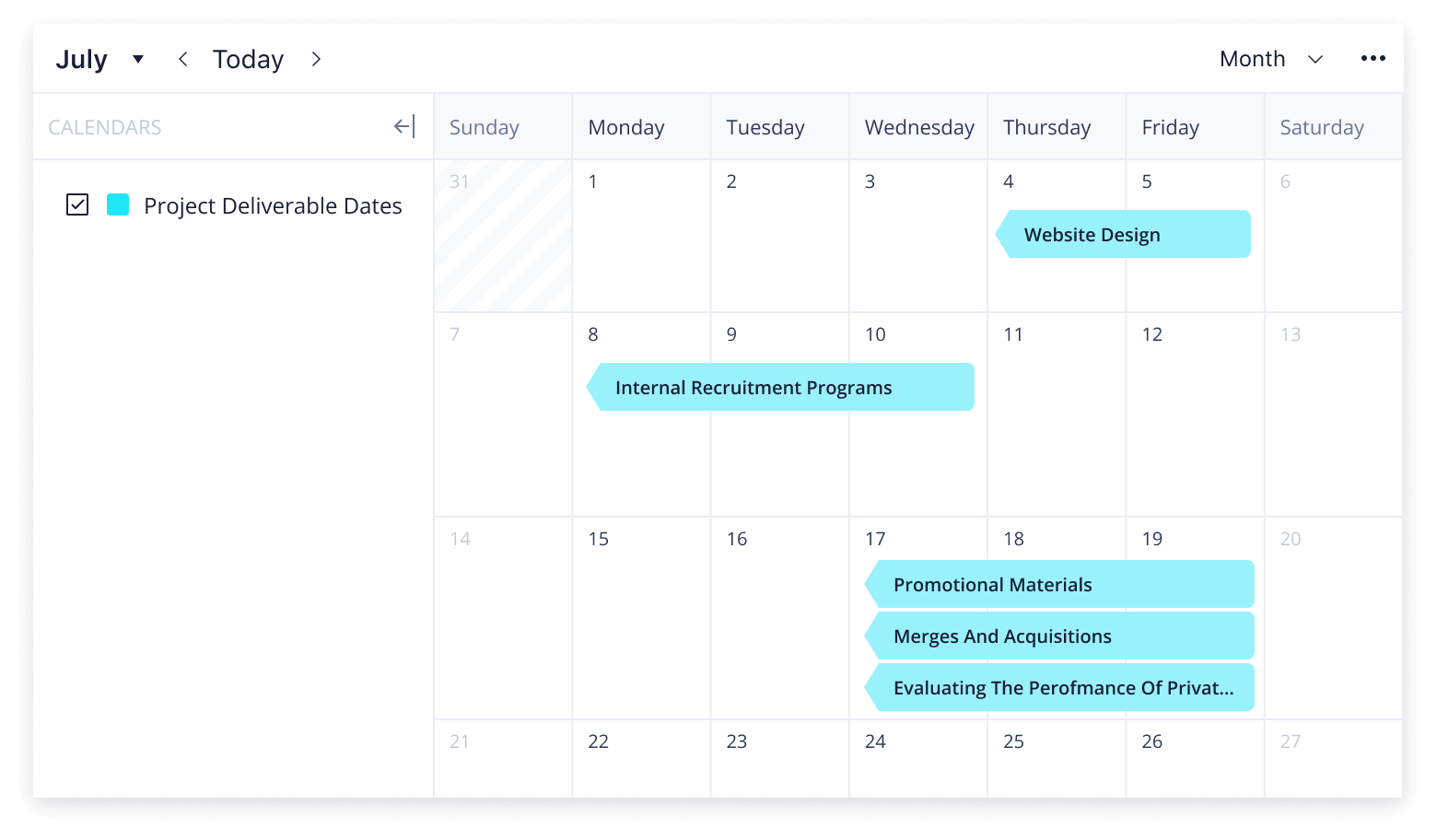 Make Wrike work for you
The work breakdown structure template is a great resource for project managers of all types. Once you get to grips with its tools, calendars, and reports, you can explore the other benefits Wrike has to offer.
Our powerful work management platform has a range of features to help you create, manage, and deliver even your most challenging projects with ease. These include:
Every team is different, and every project unique. Wrike's flexible software and customizable templates can be adjusted to suit your specific needs. Manage your work your way.
Simplify your project's size and scope
This template helps project management teams simplify their larger projects by breaking them down into scheduled phases and compartmentalized tasks.
Just enter your business email and follow the simple steps. What if you don't have a Wrike subscription? No big deal — sign up for a free two-week trial today.
Yes, this template is free, easy to use, and available to existing Wrike Business Plus users and above.