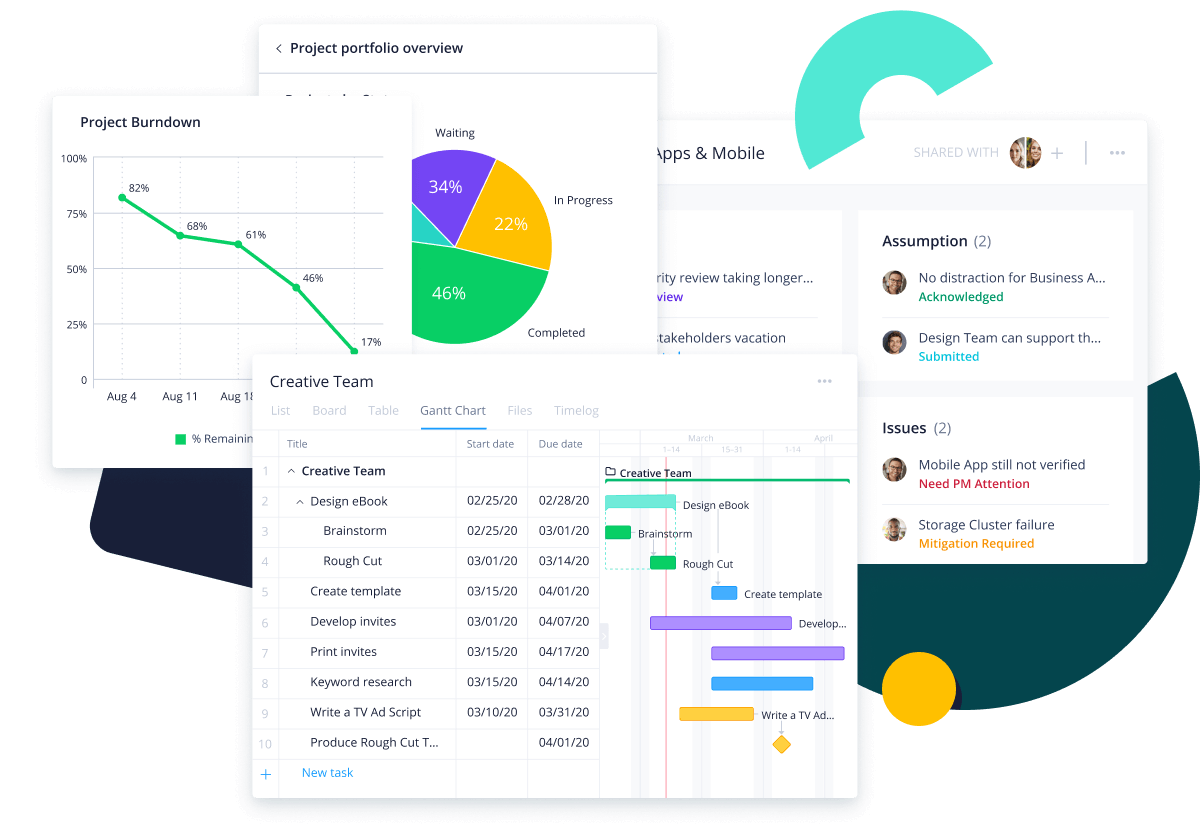 How to use Wrike's project management software for consultants
Improve resource planning with intuitive time tracking tools. Monitor project progress with versatile Gantt charts and Kanban boards. Build custom reports and analytics dashboards to review client processes, identify weaknesses, and make recommendations.
To achieve success in consulting project management, you should track time spent on tasks, monitor project progress, create reports, analyze data, and share regular updates with stakeholders.
Project management software for consultants is important because it equips teams with the tools they need to review processes, derive valuable insights, and present these findings to clients.
Wrike offers robust software for consulting professionals, including easy-to-use time tracking tools, customizable analytics dashboards, Gantt charts, Kanban boards, and proofing features.
Wrike's project management software for consultants has a range of real-time communication tools for client collaboration. These include a live editor, request forms, shared calendars, and messaging app integrations.