Maximize efficiency with Wrike's task management
Managing tasks has never been this easy! Discover the power of effortless delegation and frictionless collaboration with Wrike.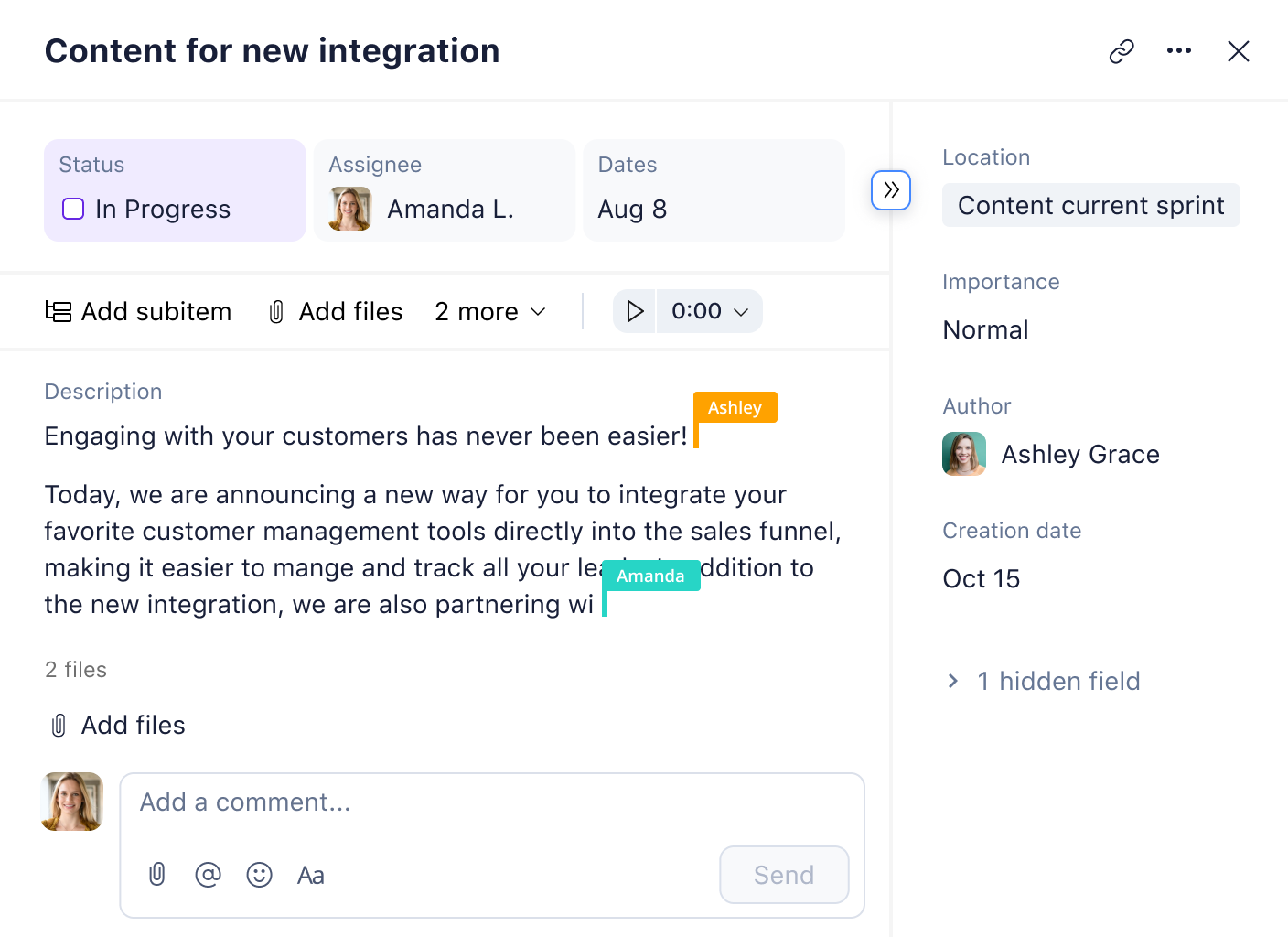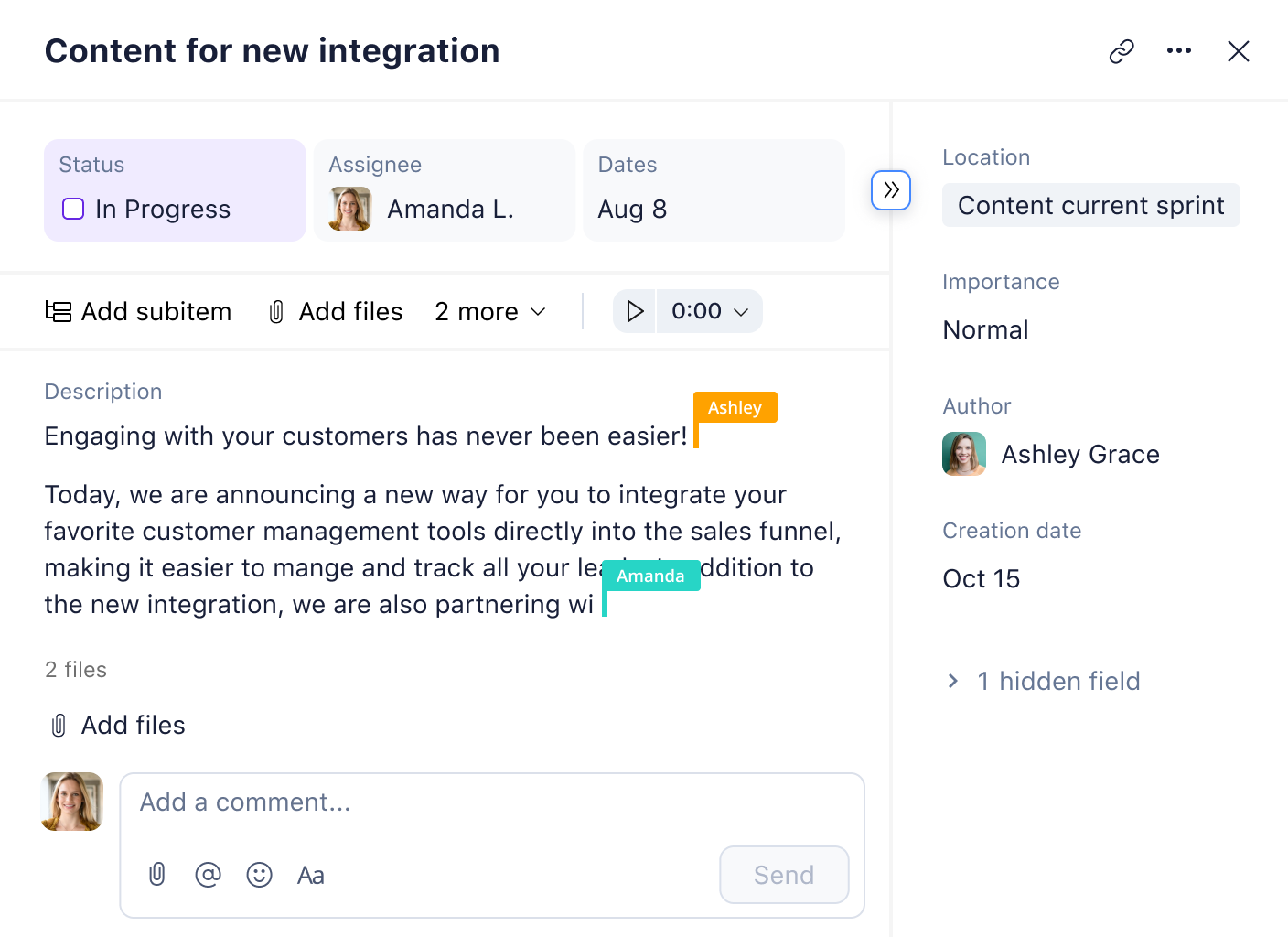 Take control of your tasks

Structure your workflow with our comprehensive task management capabilities. Discover how Wrike's powerful features can transform the way your team works.

Create tasks with one click
Kick-start projects with one-click task creation. Use blueprints and dynamic requests to reduce setup time and instantly turn plans into action.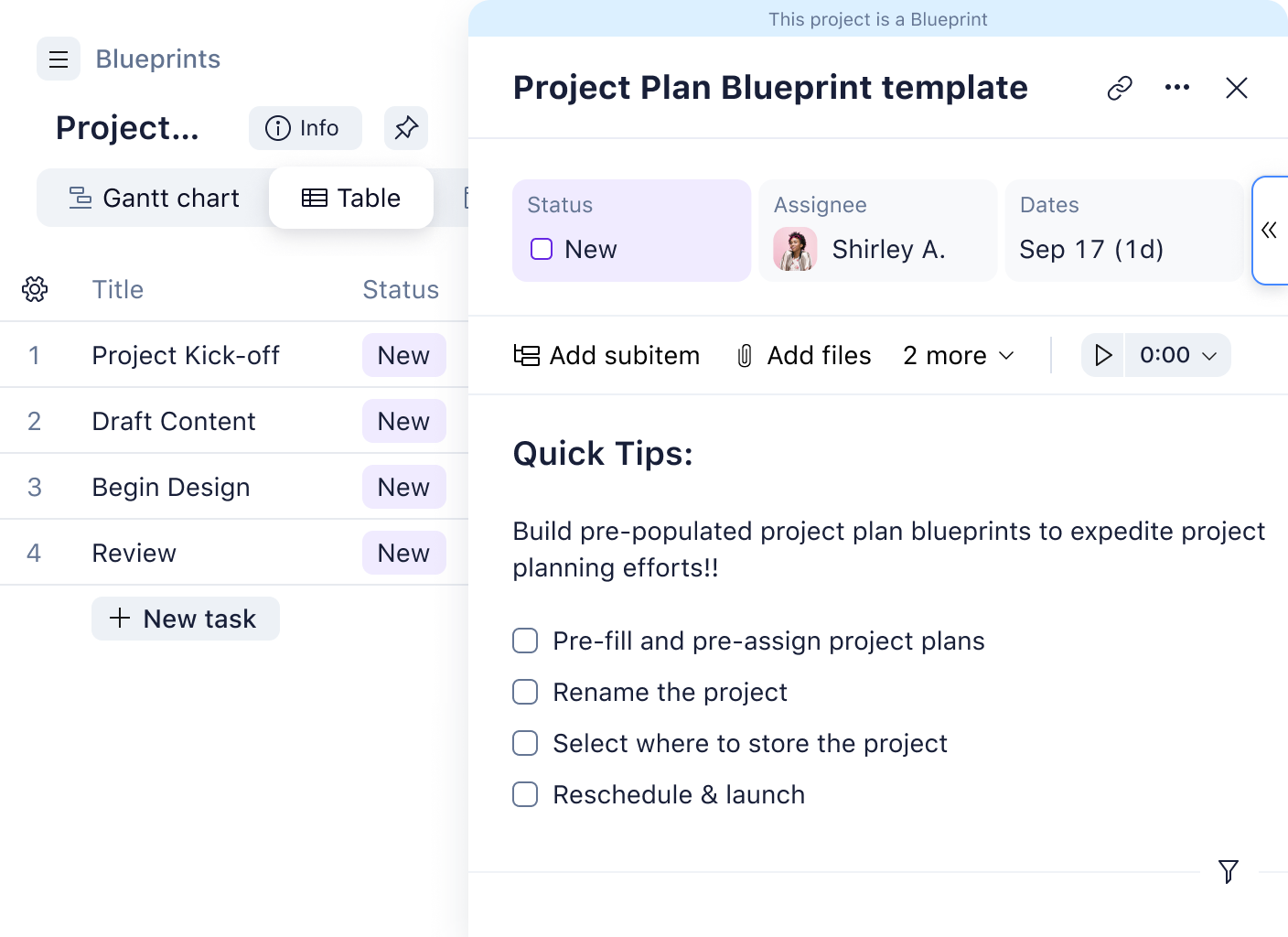 Boost teamwork with task customization

Use custom item types to tailor the task view to suit your team's specific needs. Increase team productivity with live editing, @mentions, and commenting.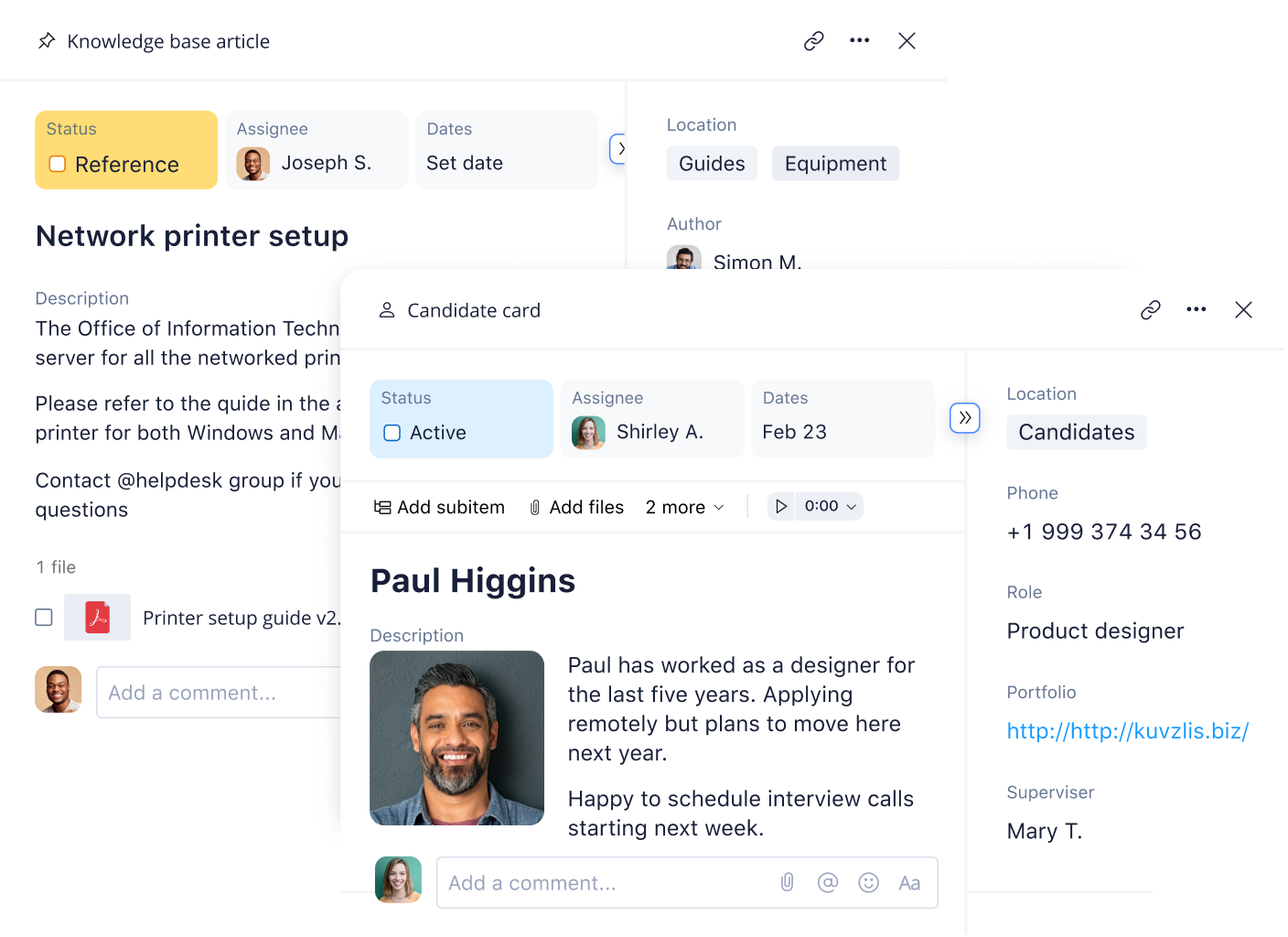 Simplify the delegation process

Distribute tasks easily with Wrike. Assign tasks individually or to multiple teammates, managing access as per user role. Use dashboards filtered by assignee to monitor tasks for yourself or your team.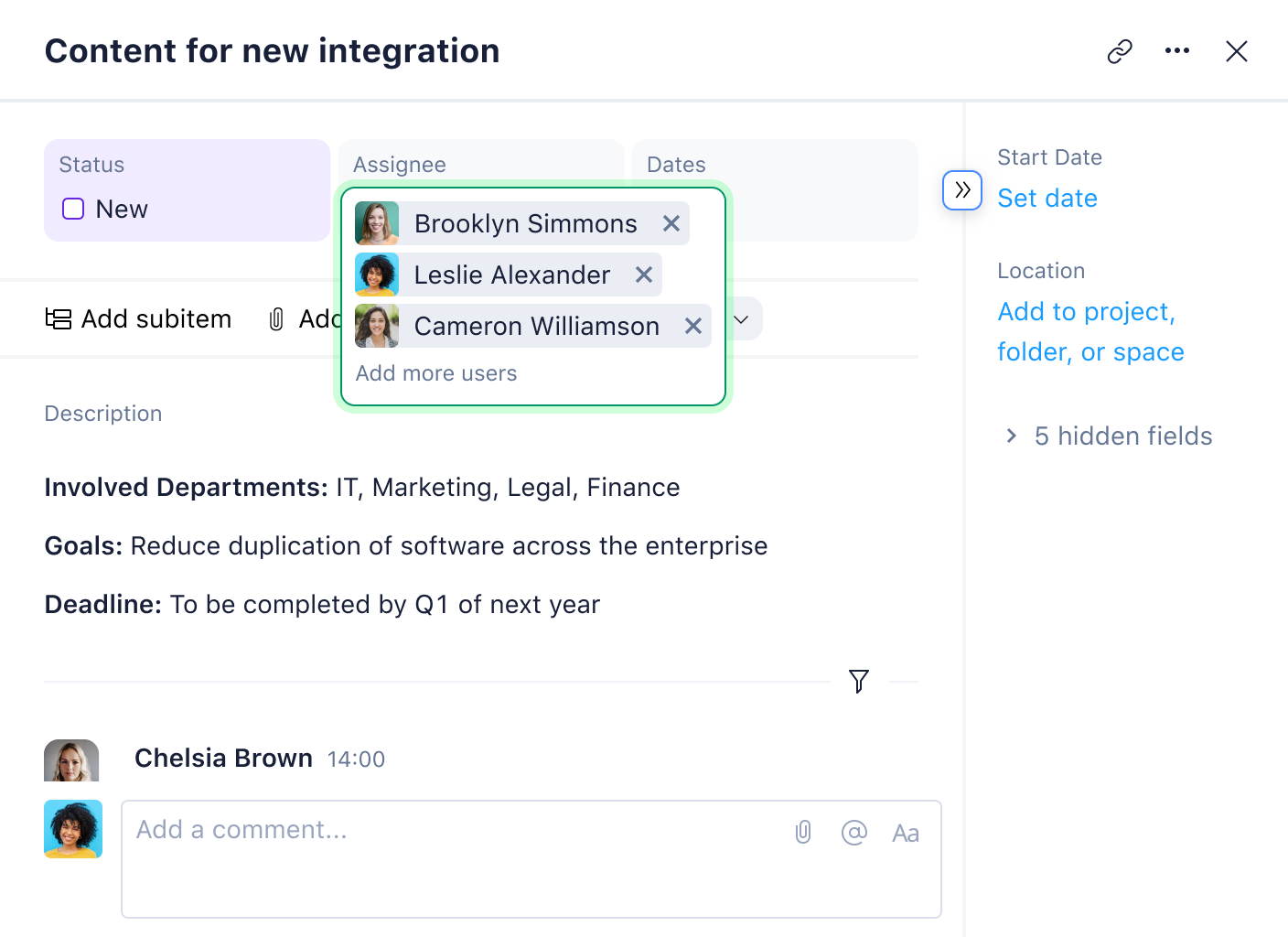 Track progress with dashboards

Harness the power of Wrike's dashboards for superior task management. Oversee tasks with ease, monitor individual or team progress, and stay updated for informed decision making.

Speed up task approval

Accelerate review cycles without compromising on quality. Choose approvers, set due dates, and automate status changes. Receive real-time updates and keep all decision details within the task.

Transform processes with Wrike automation

Automate recurring workflows and notifications with Wrike. Create and update tasks automatically, avoiding any risk of oversights. Minimize manual effort, standardize processes, and avoid duplicated work.

Prioritize tasks with AI

Generate subtasks instantly and use AI recommendations to prioritize the most imortant tasks. Stay tuned for upcoming AI-driven features including generative task descriptions, intelligent search, and smart suggestions.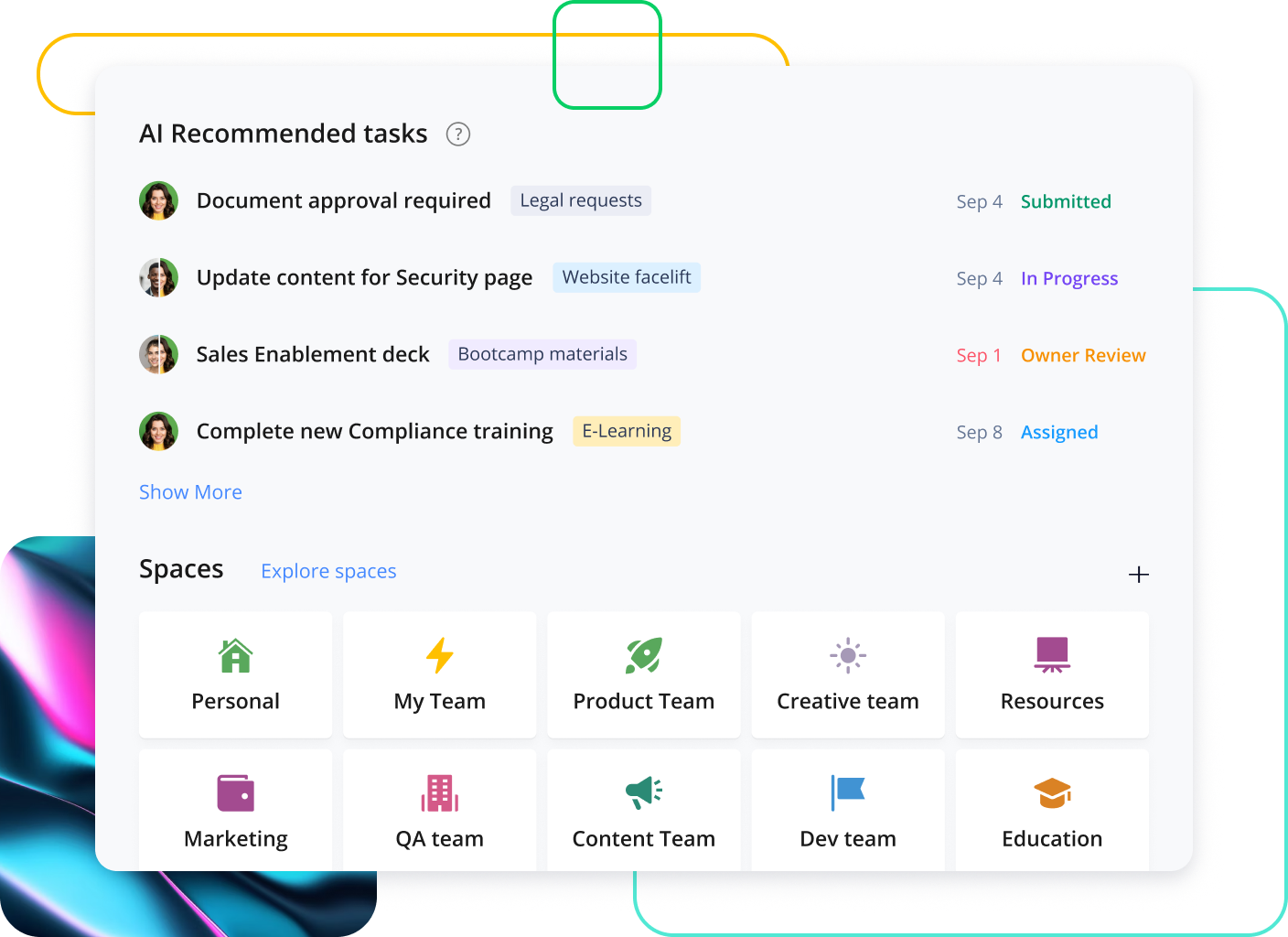 Explore Wrike's related features

Every component of Wrike is designed to amplify productivity. Take a look at these related features to further optimize your task management process.

Tailor your experience with custom views

Customize your workspace to your needs with custom views. From table to Gantt chart, equip your team with a personalized, crystal-clear vision of tasks and projects.

Streamline requests with dynamic forms

Manage incoming work using Wrike's dynamic request forms. Capture essential details from the start and auto-assign tasks, eliminating unnecessary correspondence.

Optimize organization with cross-tagging

Maintain order and ensure easy access to your projects with Wrike's cross-tagging. Link related tasks, manage dependencies, and keep everyone in the loop.

Personalize your workspace with custom item types

Use custom item types to adapt Wrike to your needs. Define your work types, centralize information, and ensure your team gets the right context at all times.

"With Workfront, we still needed Excel to track work. But with Wrike, everything's going to be in one place. That is what's going to make us more efficient."

Tom Alpers, Vice President of Creative Operations and Acceleration at Tom Ford Beauty Global Marketing, The Estée Lauder Companies
"With Wrike, I am able to track and monitor all of my projects in one place. If asked about one of my projects, I can instantly go into Wrike and give them an update within 30 seconds."

Lisa Matthews, Project Manager, Hootsuite
Ready to transform your task management?

See firsthand how easy it is to manage tasks with Wrike. Start your free trial and create your first task today.