Methodologies
What Are the Differences Between CCPM and CPM in Project Management?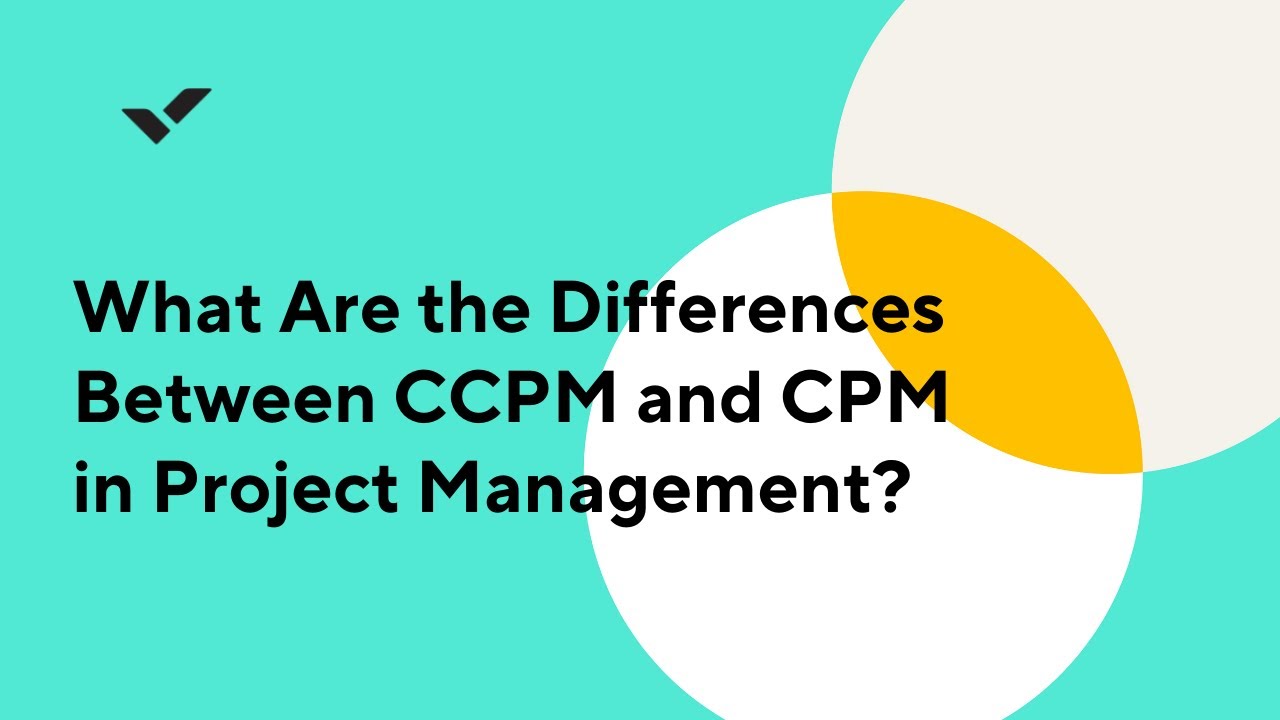 What Are the Differences Between Critical Chain and Critical Path (CCPM vs. CPM) in Project Management?
Critical chain project management (CCPM) and critical path (CPM) are two different approaches to completing a project. They help you decide on a sequence and order for completing projects successfully.
Below we'll share the differences between critical chain vs. critical path to help you choose the best project management method for your projects.
Critical chain project management (CCPM)
Critical chain project management (CCPM) focuses on tracking critical resources, ensuring resource availability for every activity, and organizing dependent activities to complete a project in the fastest way possible.
This method recommends approaching a project like you would a relay race – completing each task as fast as possible before handing it over to the next person. It focuses on achieving the overall objective rather than completing individual tasks.
To use the CCPM approach, estimate the time it will take to finish a project and allocate 50% of that time as a baseline duration in project planning. Then use the time left as a buffer for completing tasks and other activities that may be inserted at the tail-end of the project.
Critical path project management method (CPM)
The critical path method (CPM) considers the longest sequence of tasks and milestones with no time delay between them. Tasks on the critical path cannot be postponed as this would delay completing the entire project. However, if the tasks on the critical path are completed ahead of schedule, the project is completed quicker.
The CPM method is used to detect bottlenecks. It helps identify tasks that may cause project delays and guides project managers to take preventive measures from the start. You can use the critical path technique in real-life situations. If you have several chores to complete before nighttime, you can order and execute them by tackling the crucial tasks first.
Differences between critical chain vs. critical path in project management
Differences between critical chain (CCPM) and critical path (CPM) in project management include:
Priority: Critical chain (CCPM) focuses on resource and buffer management, while critical path (CPM) focuses on task management.
Resources: CPM is more of an approximation than CCPM since it presupposes that all resources will be accessible at the same time. CCPM focuses on limited resources and employs accessible resources to create a realistic timeline.
Buffer: The buffer (additional time) in the CCPM method is used for the entire project, whereas the buffer in CPM is used for individual tasks.
Multitasking: CPM allows for multitasking, implying that two activities in the path can be completed simultaneously. The CCPM method does not support multitasking.
Delays: In CCPM, there are delays on non-essential tasks, whereas in CPM, the project members can immediately start on such activities.
Real-time activities: The duration for certain tasks may lengthen in CPM when an activity needs extra time. On the other hand, CCPM uses real-time monitoring and buffer for each activity to ensure on-time completion.
No methodology is necessarily better than the other in the selection between critical chain vs. critical path. The better approach between CCPM vs. CPM is determined by various criteria, including the company's project, team, and culture.