If you're of a certain age, you probably can't remember a time before Microsoft Office. Whether it was writing a high school paper, creating a spreadsheet to track expenses, or even just doodling on Paint, MS Office has been a part of our lives for decades.
For a long time, it was the only show in town, offering capabilities and features that weren't available anywhere else. It often came as part of the Windows package, becoming ubiquitous in homes all around the world. It was also one of the first to offer several professional tools in one software package. This later included Microsoft Project, which was launched in 1984 to combine much of the project-focused functionality of its sister brands in one offering.
However, today, MS Office and MS Project share the market with many other powerful platforms and tools. One such alternative is Wrike, which has many similarities to MS Project, but some important differences too.
For example, Wrike is a purpose-built work management platform that encompasses a wide range of features that support team collaboration, productivity, and efficiency. It can scale fluidly, offering everything a one-project freelancer could need, as well as the full suite of multiproject services a global enterprise will require. It also features seamless integrations with all the most popular tools, including the full MS Office suite.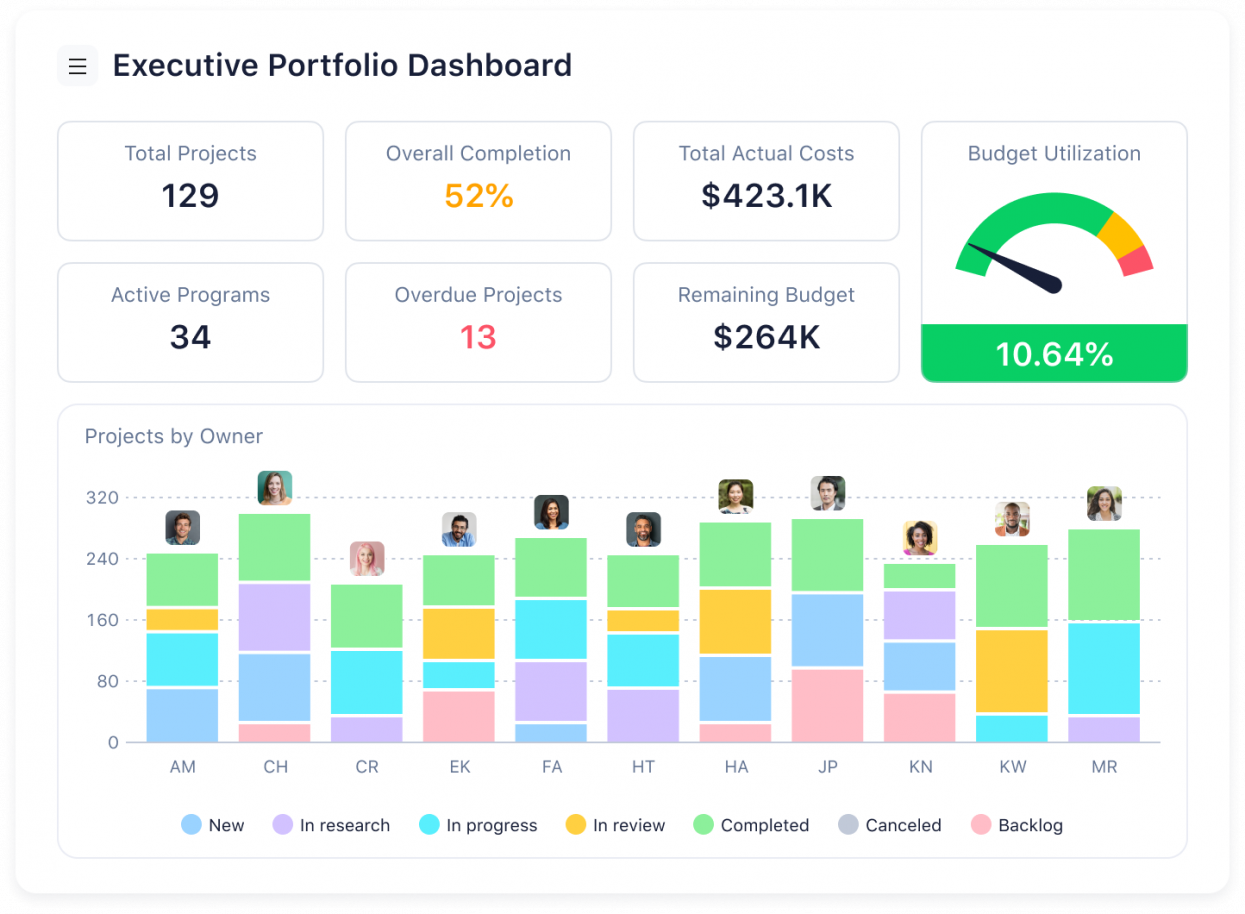 Meanwhile, MS Project works best for modern teams when combined with other well-known MS products, such as Outlook, Teams, and SharePoint. This costs extra and involves additional onboarding and training, which can be a disadvantage for teams looking to simplify their tech stack, reduce costs, and work from an all-in-one platform.
In this blog post, we'll compare Wrike vs. Microsoft Project in detail, exploring the benefits and drawbacks of each solution. We'll look at prices, capabilities, and advanced functionalities, stacking them up side by side until it becomes clear that when it comes to the best value, versatility, and flexibility, Wrike is a clear winner.
What is Microsoft Project?
Microsoft Project is a project management software product, developed and marketed by Microsoft. Designed to assist project managers in particular, it can help all types of teams develop plans, assign resources to tasks, track progress, manage budgets, and analyze workloads.
While it was initially used as an internal task management tool within the company, Microsoft Project was released to the public in the mid-1980s. Since then, it's grown in reputation to become recognized as a solid, trusted solution for organizations that need to manage multiple projects across diverse departments, products, or teams. Its scheduling, resource management, and budgeting tools are rated highly, and its shift to a cloud-based platform makes collaboration much easier, especially in the age of remote work.
As part of the extensive Microsoft family, MS Project has superb integrations with its sister applications. It's less strong on other third-party apps but does connect with all the most popular options such as Wrike, Slack, Google Calendar, HubSpot, and more.
Its pricing plans are quite straightforward:
Project Plan 1 (web browser only): $10 per user/month

Project Plan 3 (web browser and desktop client): $30 per user/month

Project Plan 5 (web browser and desktop client): $55 per user/month
While they're priced monthly, these plans do require annual commitments, so new users should be sure of their choice before they sign on the dotted line. There's also the option of on-premises solutions for larger organizations or enterprises, but these are priced differently.
When considering the prices of Wrike vs. MS Project, it's worth calculating the added cost of other tools such as Power BI to MS Project's standard fee if your team needs full work management functionality. For example, as one review site notes, "An organization using non-Microsoft platforms such as Google Workspace may have to invest in more products if it decides to adopt Project as its PM tool. Companies, therefore, should evaluate their present systems and future needs before implementing a project management solution like Microsoft Project."
Onboarding could be a challenge for brand new Microsoft Project users, as it can take some time to get to grips with its more elaborate features. Help is available in the form of training, FAQs, and community resources for ordinary account holders, and larger enterprises can pay for on-premises support. While the investment in terms of time may well pay off for some organizations, it could prove challenging for smaller teams with fewer resources. As one reviewer put it, "The most challenging aspect of Microsoft Project and Portfolio Management (PPM) is its complexity and steep learning curve, making it difficult for organizations to fully grasp and utilize its features effectively."
What are the advantages of using MS Project?
MS Project has many advantages, particularly for organizations already using the Microsoft ecosystem to manage their mail (MS Outlook), online communications (MS Teams), and storage (OneDrive). It will work seamlessly with all of these sister applications, helping teams to centralize their work, collaborate with different departments, and manage tasks and projects too.
It's generally a trusted piece of software, having been established for many years, with abundant resources from its global parent company. Although it requires a dedicated administrator for permissions and controls, MS Project has robust security features that will appeal to larger organizations, particularly in sensitive fields or industries.
In terms of project and task management, the biggest benefits of this software are:
Project scheduling and management

: Microsoft Project allows you to map out a project timeline with task assignments, duration and sequencing, and visual aids like Gantt charts.

Time tracking:

With MS Project's built-in tracking, you can monitor the time you spend on a project's tasks as well as ancillary administration like training or time off for vacation or illness.

Cost management and budgeting:

You can develop a budget for your project based on the cost of work performed, resources involved, and more. This lets you anticipate costs and manage the budget effectively.

Integrated analytics and reporting:

Powerful, built-in reporting tools let you monitor progress, anticipate problems, and communicate project details effectively.
What are the most popular features of MS Project?
Like any good project management tool, MS Project has a range of capabilities that help teams organize, prioritize, and deliver their work. Its key features include:
Gantt charts:

These ever-popular visualization tools help you see your project timeline at a glance, including important dates, task relationships, duration, and more.

Project templates:

MS Project also offers a variety of project templates that can help you get started fast, reducing the time spent on

project planning.

Task management tools

: Designed to help teams create and adjust plans fast, MS Project allows teams to drag and drop tasks, with the changes appearing in real time.

Reports:

While it does require a paid add-on to BI tools, MS Project does have access to comprehensive reporting and monitoring abilities.

Budgeting forecasts:

Although it works best for single projects, MS project allows you to forecast, track, and manage costs effectively and compare planned versus actual costs.
What are the disadvantages of using MS Project?
While some experienced project managers will find MS Project comfortable and even enjoyable to use, others will come across disadvantages that they might find frustrating. These are five of the most common customer concerns about the platform:
Outdated user interface:

Some users

report

that the UX "can be clunky and can look outdated. Other software is more collaborative and user-friendly."

Siloed platform:

While powerful for project management, MS Project is somewhat separated from other crucial business tools, with

limited third-party integrations

.

Cost challenges:

The price of MS Project can seem high in comparison to other alternatives, particularly for smaller teams, as there is no freemium plan available. In addition, many of the most useful benefits are only available in the highest-priced plan.

PMO-focused appeal:

Because of the "

high level of capability and process consistency

" required by the product, MS Project is often used only by PMO teams, not other parts of the business that may need project management capabilities.

Limited creative features:

Marketing teams may find themselves having to search elsewhere for key capabilities such as built-in proofing, wide-ranging approvals, and native DAM integrations.
What is Wrike?
Wrike appears consistently as one of the top alternatives to Microsoft Project. Beloved by project managers, marketers, developers, and professional services teams everywhere, it's an all-in-one solution that solves many modern working challenges from one easy-to-use platform.
While MS Project is best suited to PMO offices and large enterprises, Wrike has a wider scope, appealing to small teams and complex organizations alike because of its good-value pricing plans, easy onboarding, and advanced capabilities.
It offers advanced PMO capabilities that can easily handle OKR planning, governance, Agile methodology, project portfolio management, resourcing, and reporting. On top of that, with Wrike, modern teams gain access to features that boost their entire organization's efficiency, not just within the PMO department. These include real-time internal and external collaboration, ready-built templates, drag-and-drop Gantt charts, customizable dashboards, time-saving automation, detailed analytics, and AI-led work intelligence. These are all built into Wrike's platform — no outside add-ons required.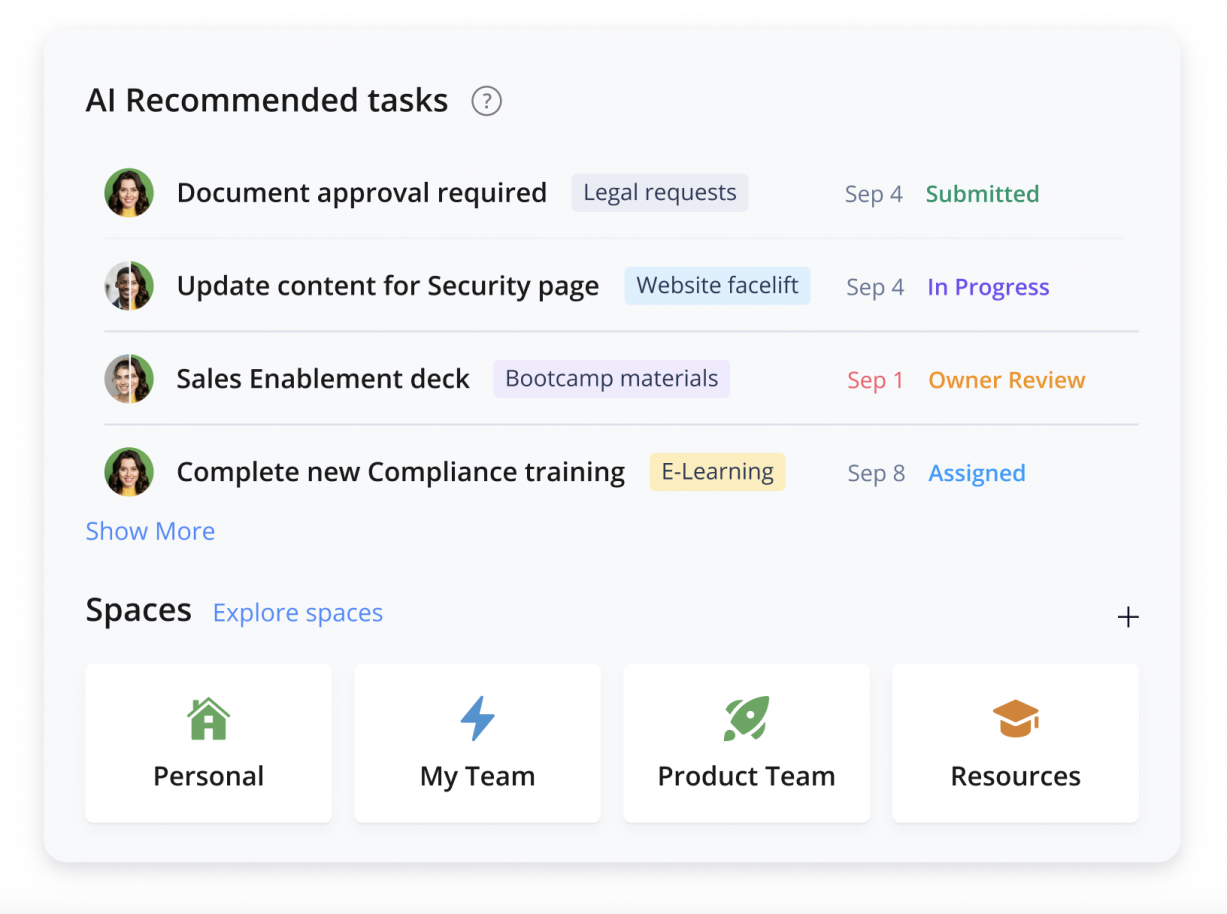 If you're comparing MS Project vs. Wrike, you'll probably need to ask yourself a couple of key questions before deciding on the best option:
Q1. How much time and energy can we invest in onboarding?
While we're all focused on doing more with less, can we really afford to have our teams spend hours on a steep learning curve? With Wrike, getting started is fast and easy, with an intuitive user interface, natural navigation, and a wealth of resources available to give you a helping hand if you need it.
Q2. Do we have a budget large enough to support all the necessary capabilities?
Wrike's pricing plans are affordable, straightforward, and all-inclusive. That means you don't have to worry about extra fees if you need access to basic work management tools such as reporting and analytics. Whether you're a freelancer or a global enterprise, Wrike has the perfect solution for you.
Q3. Will our teams need a wide range of integrations?
Wrike was also built to work smoothly alongside all of your favorite tools, not just those that are part of the company's ecosystem. With more than 400 integrations, users can move seamlessly across Wrike, Slack, MS Office, the Google suite, and many more, cutting out time-consuming delays logging in and out.
Wrike will score highly on all of these questions and more.
What are the advantages of using Wrike?
Wrike is a dynamic, fast-moving platform that prides itself on its flexibility, versatility, and power. It's a proven, dedicated work management platform that's been around since 2006, helping teams, organizations, and enterprises in more than 140 countries. With 2.4m users and counting, it's a way of life for many, delivering increased productivity, enhanced efficiency, and the versatility modern teams need to do their best work.
That means that it comes with a host of advantages that'll benefit modern teams, including:
Intuitive user interface:

Long recognized as exceptionally user-friendly, Wrike's UX is "

very clean and easy to use and understand

. It is very visually appealing and easy for non-PMs to understand and use." This means faster onboarding, smooth daily operations, and less admin oversight needed.

A wider range of use cases:

Created for all types of customers, Wrike is packed with a variety of features that suit every type of industry and field. That includes marketing-friendly proofing and approval capabilities, globally capable

resource management

, and portfolio-level reporting that can help teams keep control of multiple projects and programs.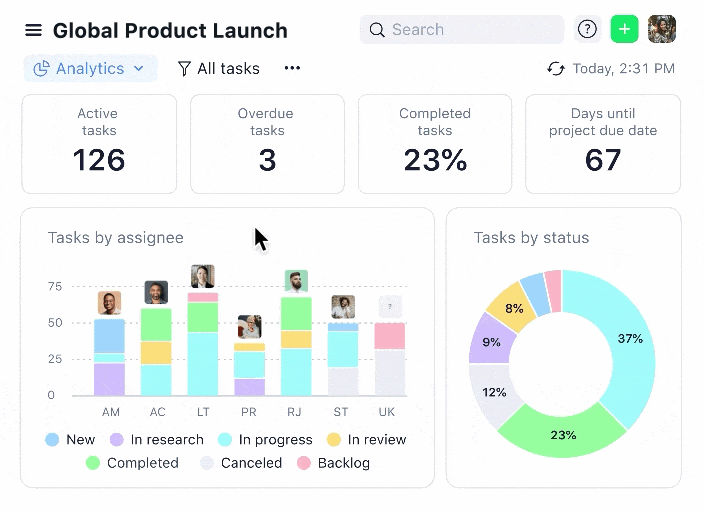 Cutting-edge technology:

Wrike is pioneering the way in

automation

,

reporting

, and

customization

advances that will help modern teams maximize their productivity, adapt their workspaces for their unique needs, and ensure they're one step ahead of the competition — particularly in the world of AI.

Stronger integrations:

With Wrike, you can sync seamlessly with more than 400 third-party apps to create a single source of truth for all work in your organization. Wrike integrates with all the most-needed tools including CRM, single sign-on, file storage, messaging, import/export, email integrations, and much more.

Secure and safe platform:

Wrike is a global brand that is trusted by more than 20,000 organizations worldwide. Its security protocols are tested against best practices, with AES 256-bit encryption and a unique

Wrike Lock

functionality that gives users complete control over who can access their data.
Who should use Wrike?
In short? Anyone. Wrike has millions of users around the world, and they include everyone from solo creators to startup teams and household-name corporations. Its wide range of features was designed to scale with you as you grow, offering both easy solutions and complex capabilities. While there are myriad use cases for Wrike, these are the most popular:
Marketing:

The top choice for

creatives

,

marketing

teams, and agencies everywhere, Wrike helps launch, manage, and monitor campaigns with built-in

proofing

, approval, and publication features and powerful multichannel analytics.

Project management:

The

ultimate PMO's toolbox

, Wrike empowers teams to strategize, plan, and track projects using dashboards,

Gantt charts

, and tables.

Pioneering AI recommendations

reduce risk and cut out roadblocks, while advanced automation saves time and resources.

Professional services:

Teams, firms, and organizations of all sizes choose Wrike to help them deliver impressive services and streamlined work queues with customizable requests and time-saving automation. They can also

track billable hours

, monitor budgets, and issue reports.

Agile teams:

Built with

Agile methodology

in mind, Wrike is the solution teams need to execute sprints faster, optimize workflows, centralize information, and deliver fast, consistent work. They can also access out-of-the-box

templates

for every type of Agile project.

Freelancers and creatives:

Wrike helps individuals and small teams streamline tasks,

maximize limited resources

, and stay fully in control of every project. Save time and ensure high standards with blueprints, templates, automation, and more.
What are the most popular Wrike features?
If you can dream it, Wrike probably already has it. With dozens of features designed to aid every type of team and organization, you're not likely to find yourself looking elsewhere for a key piece of work management functionality. While some are more niche, others are used almost every day, including:
Real-time collaboration
MS Project users can communicate within the platform, but what if you want to share work with other teams? That's not just possible with Wrike, but easy too, using cross-tagging. You can also leave real-time comments, collaborate in context, and keep remote teams connected.
Custom item types
Wrike recognizes that every team is different. Work your way by tailoring your workspace with custom fields and custom item types that mirror the style, language, and processes of your organization. You can also adapt blueprints, request forms, dashboards, and much more for your own needs.
Full resource management
We're all under pressure to make the most of what we have. Wrike's expert resource management features can help you visualize your organization's needs, measure team capacity, balance workloads, and adjust resource allocation in seconds using dashboards, Gantt charts, and Kanban boards.
Built-in proofing features
MS Project has no native proofing or built-in DAM integrations, but Wrike does, meaning you can keep your creative process in-house. Review assets in context, add real-time commentary, track side-by-side versions, edit using your favorite tools like Adobe CC, and automate approvals for accelerated production.
Sophisticated reporting
You shouldn't have to pay extra add-on costs for in-depth analytics or detailed reports. Wrike's one-click reports include valuable insights and infographics that can be created from scratch or adapted from template form. Share in-house or with external partners — the choice is yours.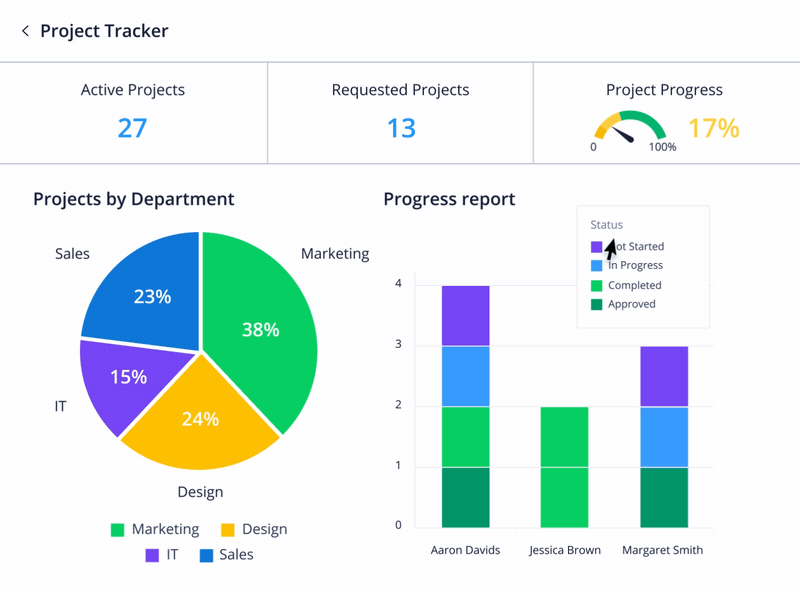 Why your team should choose Wrike
If you're a big fan of Microsoft and you have the budget, MS Project will be a good fit for you. It fits well into the MS Office ecosystem and includes features that can help experienced project managers organize, manage, and deliver multiple projects.
However, if you're looking for a more comprehensive, affordable solution that will also serve your non-PMO team members and improve your organization's overall efficiency, Wrike may be a better option for you.
Unlike MS Project, Wrike offers a lot of built-in functionality such as proofing, custom item types, and business intelligence as standard, empowering modern teams with the tools they need to plan effectively, execute efficiently, and deliver consistently. It also works smoothly with hundreds of third-party apps, not just those within the Microsoft family.
This is a much better choice for teams seeking to reduce their costs and slim down their tech stack. When you're looking at Wrike vs. MS Project, you'll need to focus on finding the right solution for your team, your needs, and your budget. Look for the platform that combines maximum functionality, minimum difficulty, and real value for money.
It only takes a few minutes to see for yourself how versatile, flexible, and powerful Wrike's platform is. Sign up for a two-week free trial today — no credit card, no commitment, no downloads needed.
Wrike is the way forward for modern teams who need full-service work management solutions, rather than narrow project management software.