Recharge Campaign Results with Data-Driven Insights
Take a data-centric approach to your customer journey with simplified, cross-channel performance analysis. This is Wrike Marketing Insights, designed for marketing teams.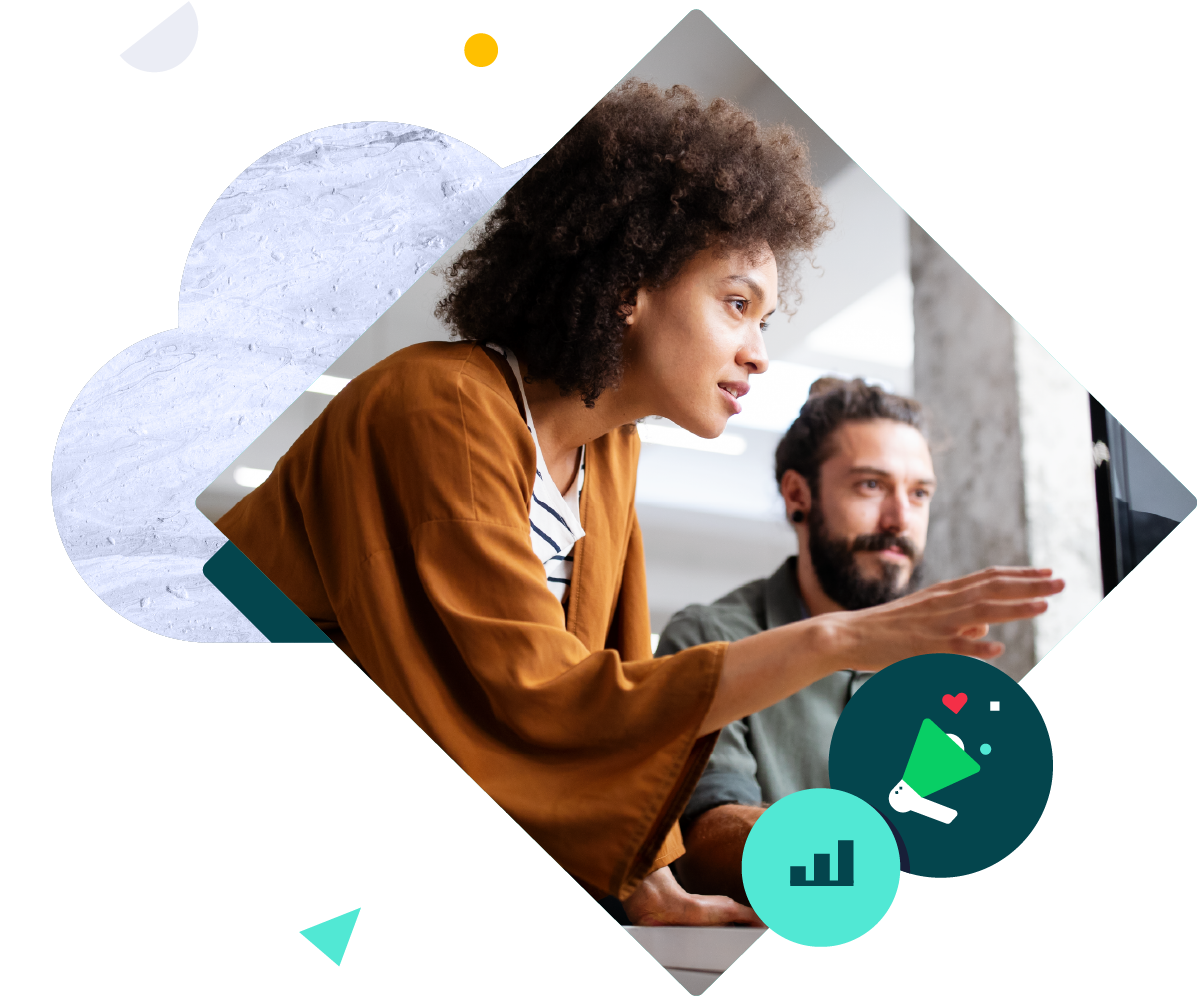 Unlock the tools you need to succeed in a fast-changing market
Marketing budgets are tightening as organizations around the globe reevaluate strategy, while direct-to-customer digital marketing is more important than ever. Companies need to reach the right audience at the right time with the right message, while staying on‑budget.

Wrike Marketing Insights simplifies this with one very powerful tool.
Here's how it works:

Import data from popular digital marketing tools
Digital marketers rely on dozens of tools and switching between them can disrupt your team's flow. Wrike enables teams to assess performance of assets and campaigns across channels using just one interface.
Unlock simplified, cross-channel analysis
Digital campaign channels often have unique performance indicators, which require BI or data analysts to interpret. Wrike transforms this complex data into simplified insights that all marketers can understand.
Optimize your campaigns in real-time
Stop relying on stale data to make your digital ad decisions. Drive impact and ROI using real-time performance insights across digital marketing platforms. Invest your budget more wisely and optimize campaigns with this first-of-its-kind solution.
Connect effort to results with Wrike's marketing tools
Available to all Wrike customers on Business plans or higher.
Get digital marketing insights at your fingertips
Simplify performance data from advertising, social media, and marketing automation tools from the likes of Google, Facebook and Instagram, using a user-friendly interface. Save hours of compiling and analyzing data with complex BI tools and spreadsheets. Let Wrike do the heavy lifting for you so you can focus on what's working and invest in the right campaigns.
Showcase your success in table view
Eliminate silos across teams and always keep stakeholders informed with easy-to-digest overviews of campaign performance that any team member can interpret. Easily toggle to see these results aggregated by asset, campaign, or channel for immediate insights and instant optimization of your campaigns.
Customize channels for your teams' use
Gain instant visibility across your digital campaigns. Along with advertising, marketing, and social media channels, Wrike's marketing management software offers out-of-the-box metrics comparisons for advertising, email marketing, and web analytics. Unlock data from key channels to maximize campaign performance.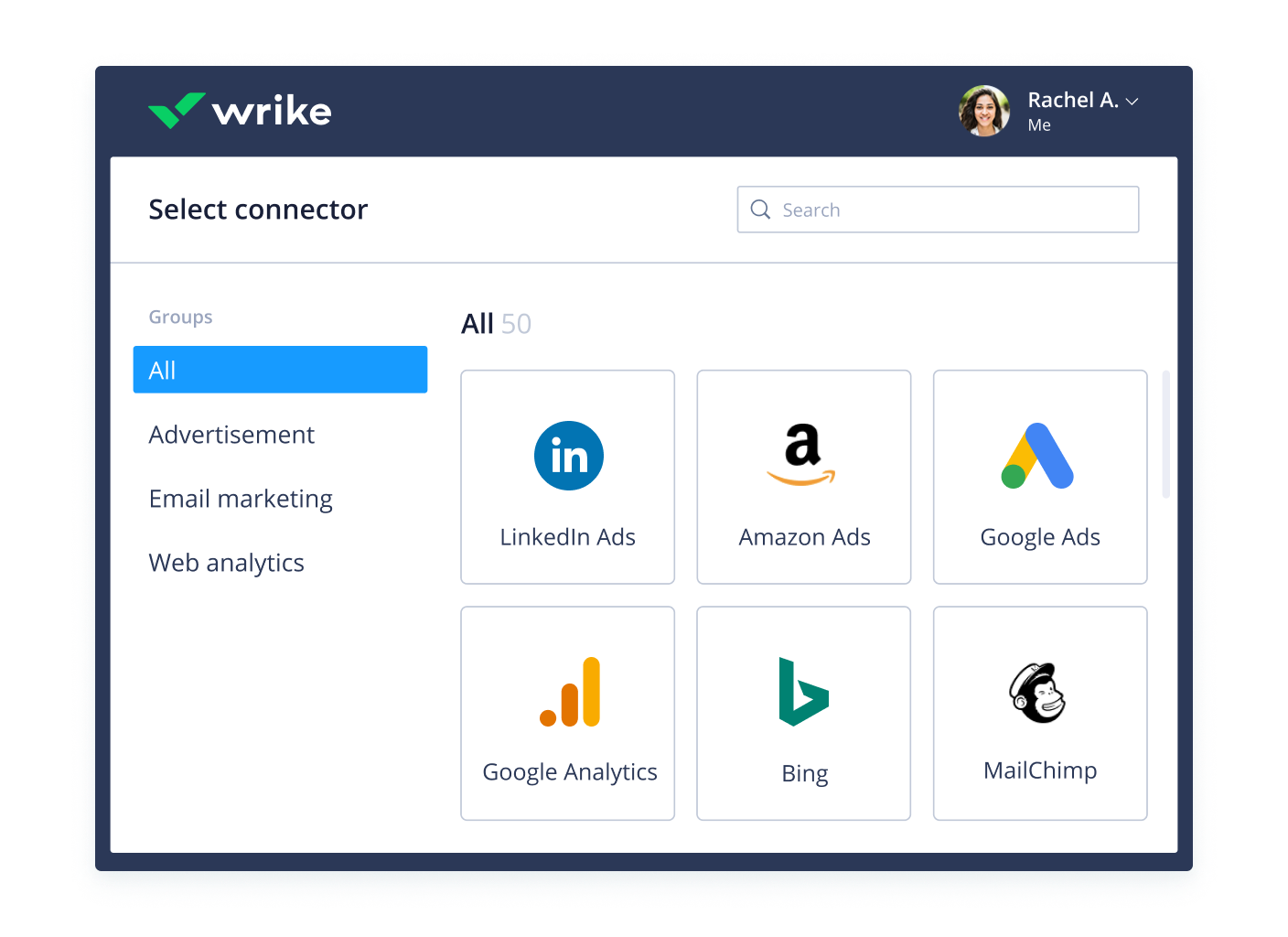 Unlock 360° campaign visibility with analytics dashboards
Each digital marketing team has different priorities. Customize your dashboards to include all the real-time performance data you need across assets, campaigns, and channels. Monitor metrics in real-time using a visual interface, and easily share results with stakeholders in seconds, or schedule automatic reports.
Trust in enterprise-level data security
Wrike offers some of the most airtight security features on the market. Connect Wrike securely to digital advertising, social media, and marketing automation applications that sit behind a firewall. Limit access using role-based permissions. Data is protected with end-to-end encryption and data masking.
Check out the integrations included in the Wrike app directory

Take a look at the tools you can integrate with Wrike now.

Want simplified performance insights? Let's talk.
Fill out the form and we'll be in touch within 24 hours.