Enhance team collaboration with Wrike and Google Sheets

Integrate Wrike with Google Sheets in a real-time Wrike Sync powered by Unito. Connect tasks to spreadsheets in minutes.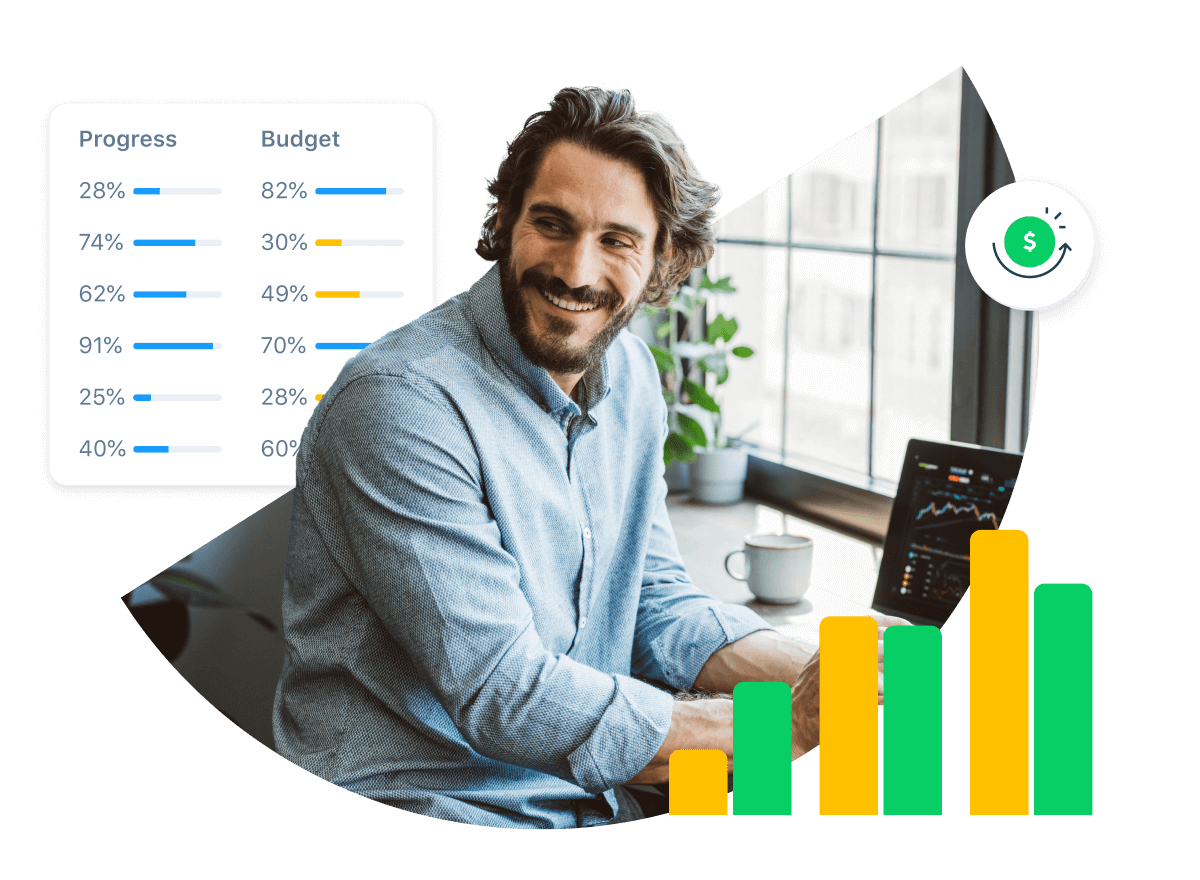 Connect Wrike tasks directly to your Google Sheets

Wrike's two-way sync with Google Sheets empowers teams to speed up work and increase efficiency, facilitating seamless editing and collaboration.

Stay up to date

Simplify reporting to stakeholders and teams by automatically populating your tables with the latest project details.

Remove mundane tasks

Eliminate the chore of copy-pasting tasks to spreadsheets for good — use Wrike's automated Project Sync to do it for you.

Let Wrike do the heavy lifting

Sync Wrike fields that matter, including assignee, date, time, comments, description, status, attachments, and more.

Connect your Google Sheets in Wrike with one click

Create, edit, and share spreadsheets wherever you are with Google Sheets, and get automated insights from your data in Wrike.

Project Sync lets you turn Wrike tasks into Google Sheets rows and populate spreadsheet columns with the details of each task. A simple two-way integration keeps Wrike and Google Sheets updated in real time. As you make changes in your spreadsheet or Wrike task, those changes are instantly reflected in the other — no coding required.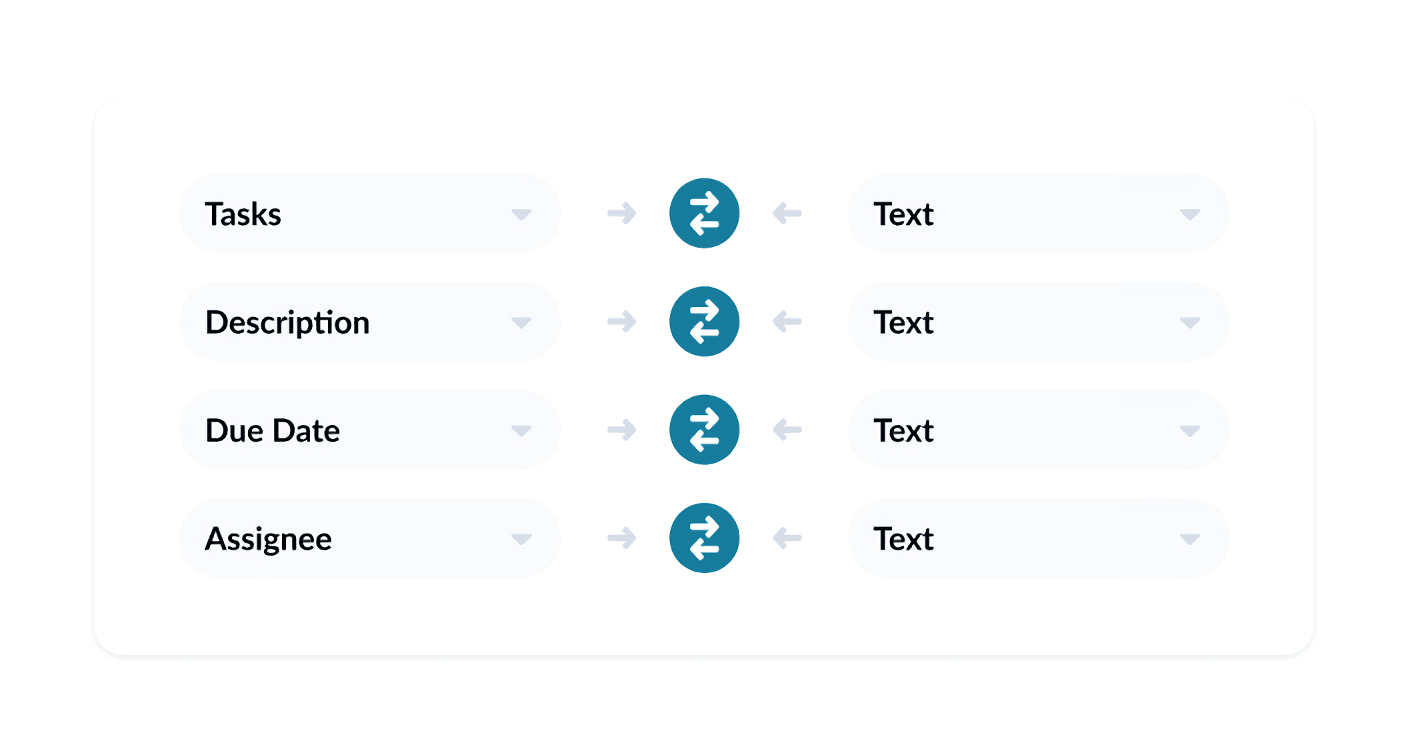 Simply point and click to set a few basic rules and filters, choose which tasks to sync, launch your flow, and go!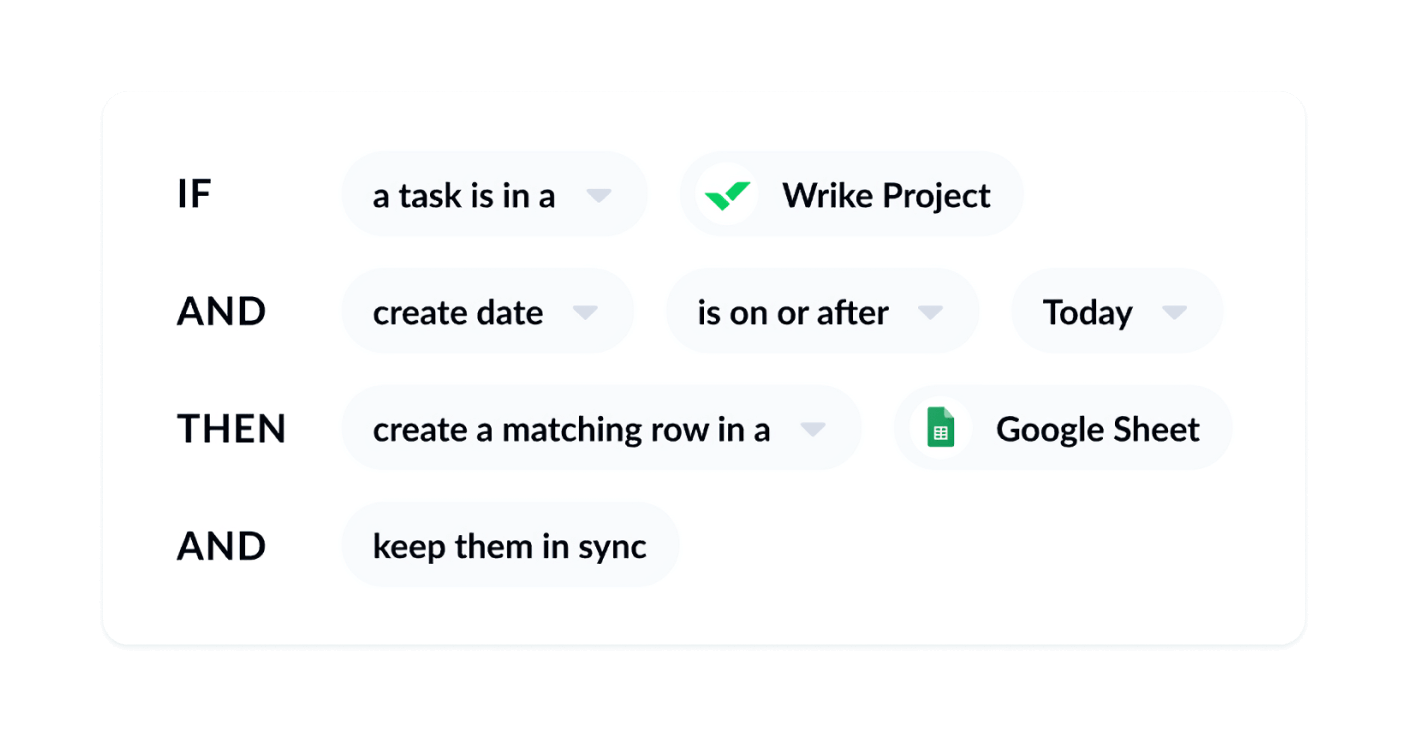 Try our powerful work management software today for free

Sign up for a free two-week trial of Wrike today — no credit card required.