Enhance team collaboration with Wrike and Miro

Integrate Wrike with Miro to connect tasks with cards in just minutes through a real-time, two-way Wrike Sync powered by Unito.
Enjoy your fastest project turnarounds every time

Wrike's two-way sync with Miro empowers teams to speed up work and increase efficiency, so they can deliver projects in record time.

Connect, without coding

A simple point-and-click interface lets anyone sync Miro cards with Wrike tasks quickly, no coding knowledge required.

Let Wrike do the heavy lifting

Sync titles, descriptions, colors, and more directly within Wrike tasks to dispatch assignments and coordinate efficiently.

Sync only what you need

A wide range of customizable filters lets you pick and choose exactly which Miro cards and Wrike tasks are synced.

Update project details in a snap across both platforms
Say goodbye to duplicated effort. With just a few clicks, you can keep all your teams aligned with up-to-date task details and never miss a beat, so you can hit deadlines on time.

Send data the easy way
Project sync lets you automatically send Miro card data to your tasks and back in real-time, so that changes in Miro are reflected in Wrike and vice versa.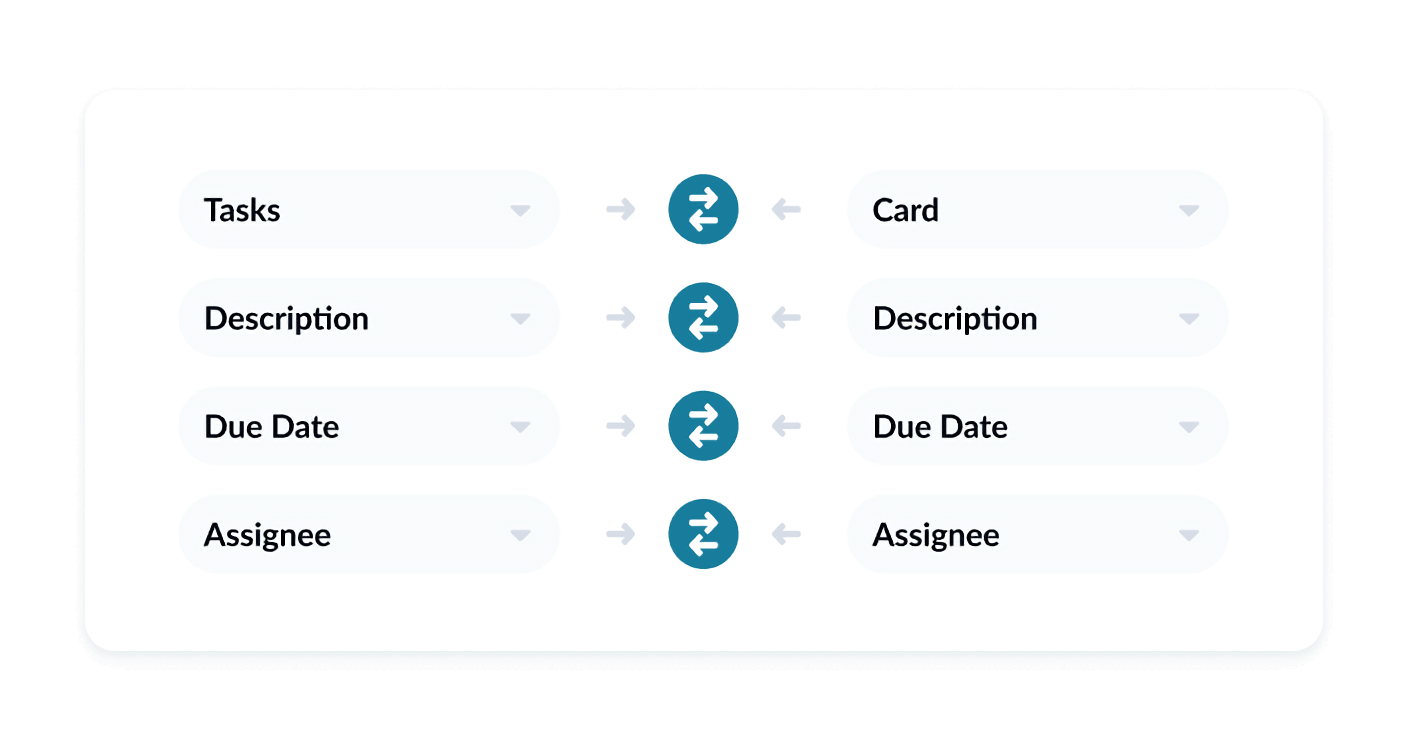 Automate card sending
A productive brainstorming session should never end with someone on your team sifting through dozens of cards to copy and paste details back to Wrike. Project sync saves you from that chore with an automated, no code two-way integration between Miro and Wrike.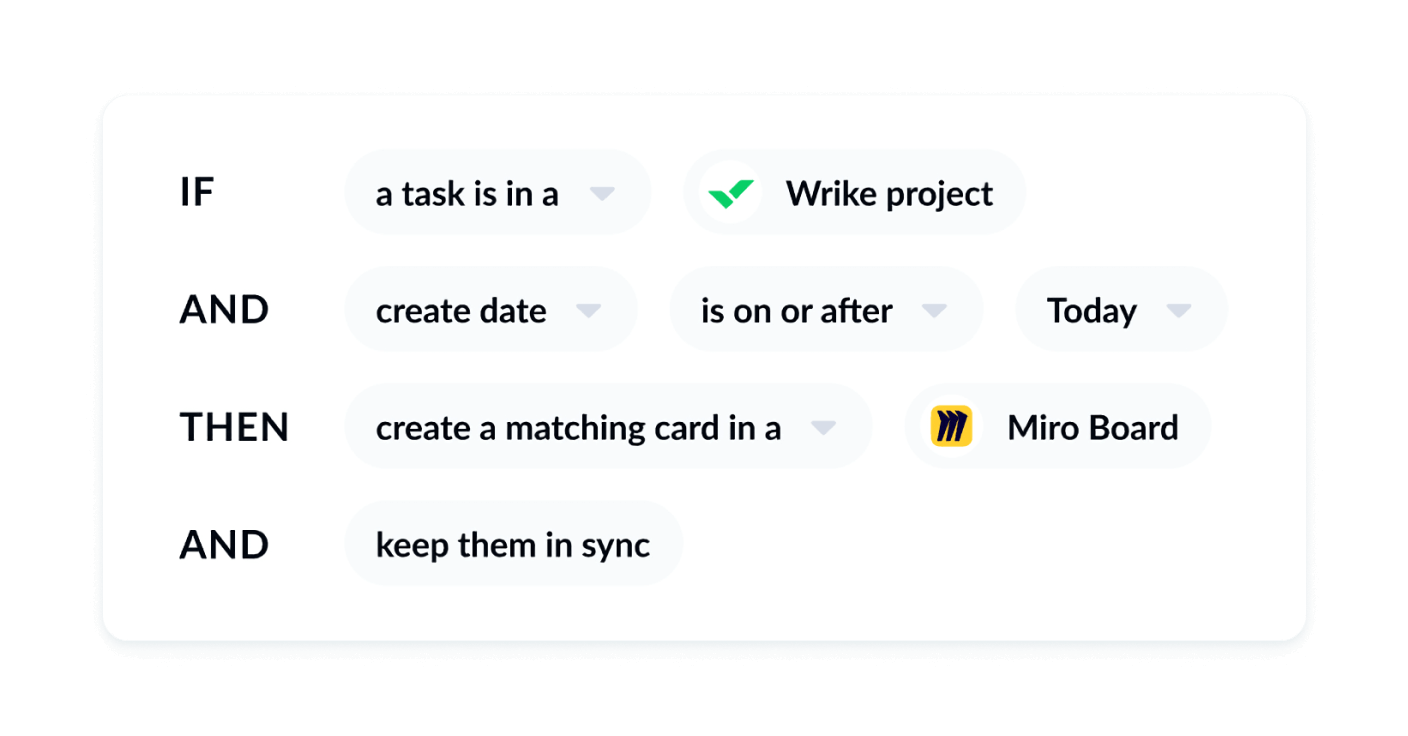 Sync your Miro cards to Wrike and enjoy better collaboration

Sign up for a free two-week trial of Wrike today — no credit card required.