Kick-start work management today
Keep teams ticking, prioritize tasks, and monitor progress with work management software. Wrike's work management system stores important documents in one place and gives you a clear view of your team's availability. Easily assign work and receive automatic updates.

Achieve better results, company-wide
Streamline your intake, simplify asset management, and centralize your campaign insights. Wrike's enterprise work management software can benefit you in a variety of ways.
Optimize work management with these free tools
Wrike's award-winning work management software helps you maximize your team's capacity.

Stay connected with 400+ apps
Wrike's flexible work management software allows you to easily integrate your favorite apps, eliminating the need to switch platforms and cutting down on needless distraction.
See who we work with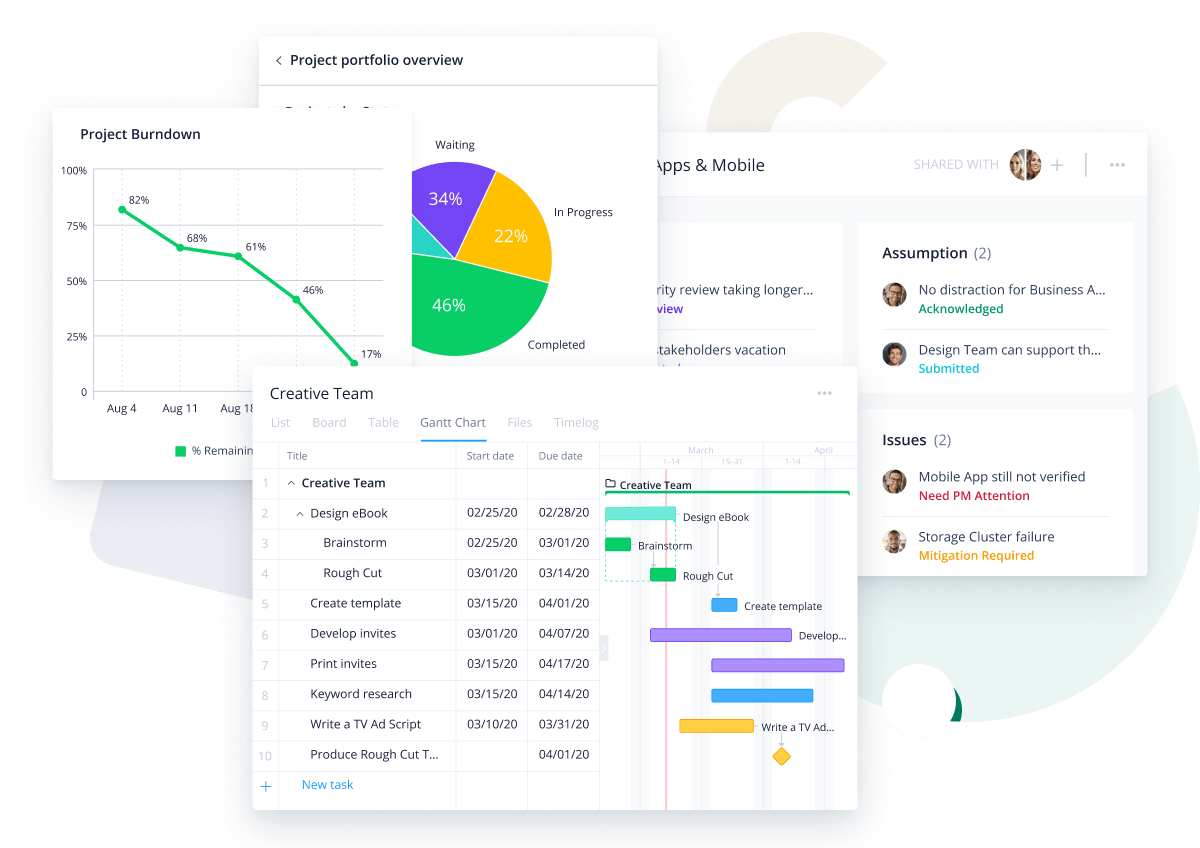 How to manage work with Wrike
Work management software is a digital tool that enables you to plan projects, assign tasks, and review progress across your entire team. Use Wrike's work management software to achieve company-wide success, crush deadlines and increase revenue.
Streamline your work management
Eliminate missed deadlines and misplaced resources with Wrike's collaborative work management software. With Wrike, you can advance your project management skills. Take advantage of our extensive guides and improve your work management expertise.

Get flexible and agile tools for work management
Powerful work management software

The objective of a work management system is to improve the capacity of your company and employees by increasing visibility across projects and teams. A great work management system can help you schedule work efficiently, better utilize resources, and effectively meet your clients' needs.
Task management involves a single piece of work, whereas work management requires a full understanding of a range of tasks and teams. Task management is managing a single task from planning to execution, and work management is managing multiple tasks and those who are charged with completing them.
When choosing a work management software, look for an option that allows you to create one-click Gantt charts, plan work via Kanban boards, and utilize handy @mentions for easy communication. Work management software like Wrike can help you supercharge your team's efficiency, accountability and communication.