Wrike has always been a pioneer of robust technology. This year, we've continued down the path of providing technology that evolves and is scalable, but now with the most modern and user-friendly experience on the market. Wrike Lightspeed is Wrike's way of enabling customers to do it all — wall to wall.
Wrike Lightspeed is the fastest way to productivity and the only work management solution built without tradeoffs. Wrike's ease of use, scalability, and versatility can be applied across customers' entire work management process. Our platform enables teams to work as one, their own way, making Wrike the most powerful solution on the market for every team and every business.
Let's take a look at what makes Wrike Lightspeed unique.
New user-friendly interface
Have you ever used a tool that took more time to learn than to actually finish a project? The new user-friendly interface of Wrike Lightspeed allows you to cut the clutter and get back to work. Wrike helps your team work faster and more efficiently, displaying only the most essential elements, but allowing you to introduce more complex functionality as you're ready to scale.
New views
Switch from view to view based on who is looking and what information they need. You can have your team leader look at the metrics in Analytics view, your team member look at tasks that need to be executed in a familiar spreadsheet style, and you can manage projects in Calendar view. Any team using an Agile framework can view projects in Kanban view.
New Table view
The new Table view enables work management in a familiar spreadsheet-like format. Create and manage work items, and expand and collapse to the next level of subitems. Navigate within the table with an item open in the right panel (i.e. a task or project) and easily switch to another task in one click.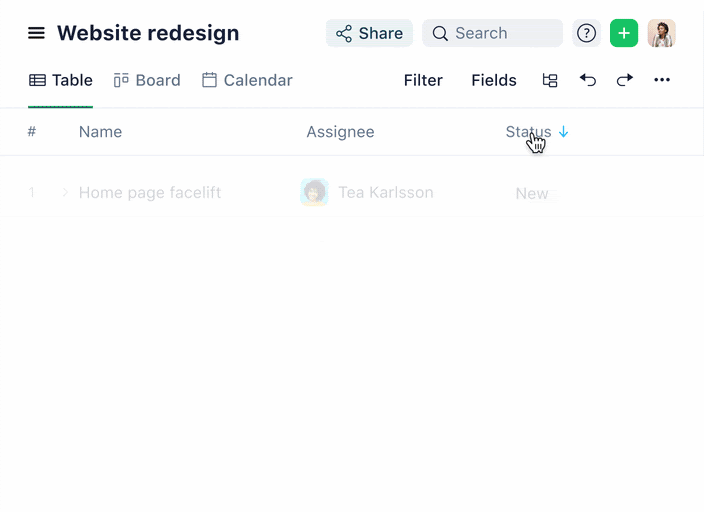 New Board view
The new Board View allows you to view all the tasks in a project, folder, or Space in a simple layout, grouped by the status of the item. Using the new view, you now can view subtasks, change the order of the columns, modify workflows, and select which workflow displays the information you need.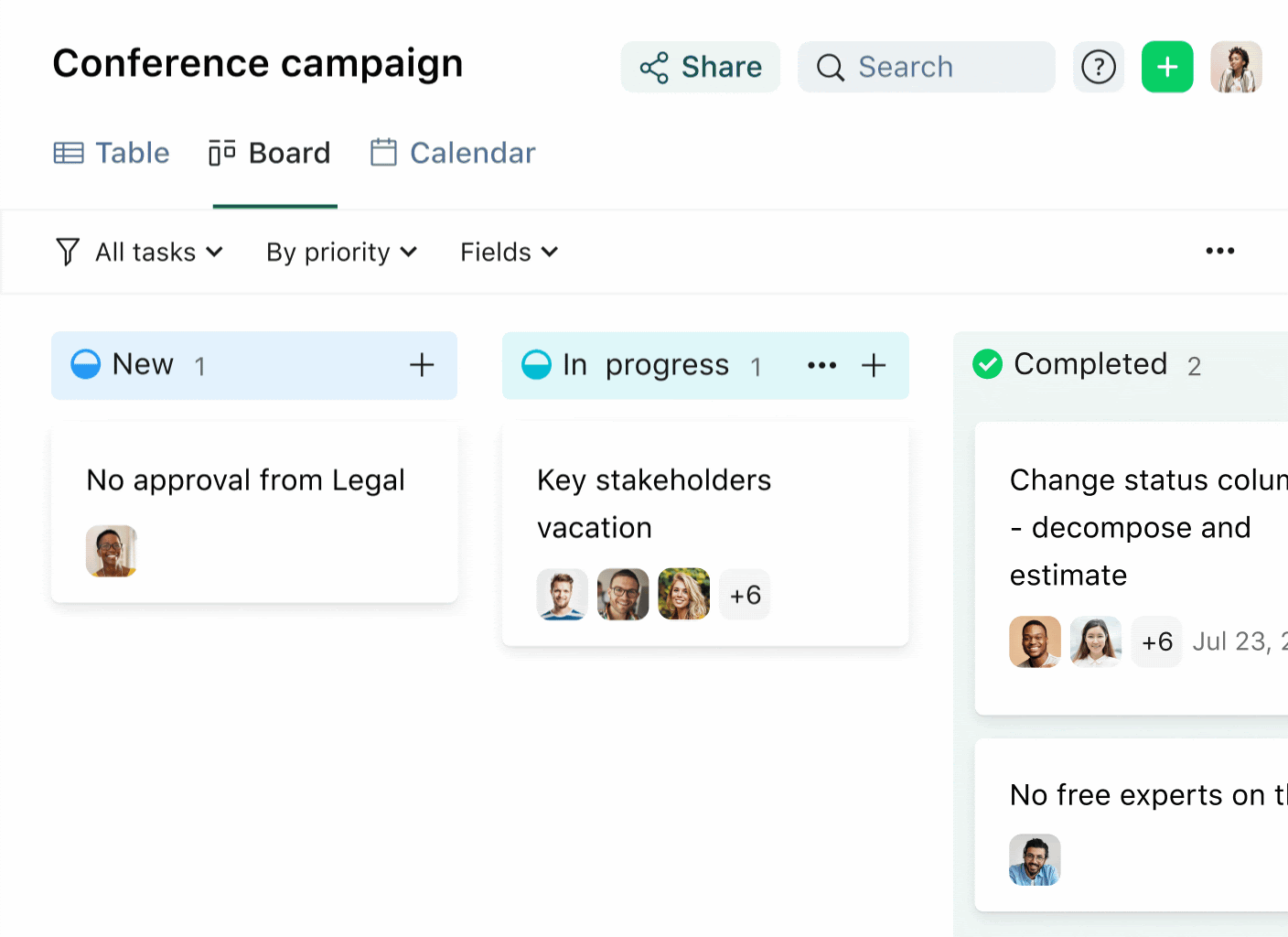 Calendar view
The new Calendar view allows you to quickly display your work items, such as tasks, projects, or Custom Item Types, like marketing campaigns or product releases, on a timeline to keep track of what needs to be worked on and when. It gives a weekly, monthly, quarterly, or yearly overview to help you make decisions on what needs to be added or rescheduled in current projects, track the progress of your current work, and plan for the future.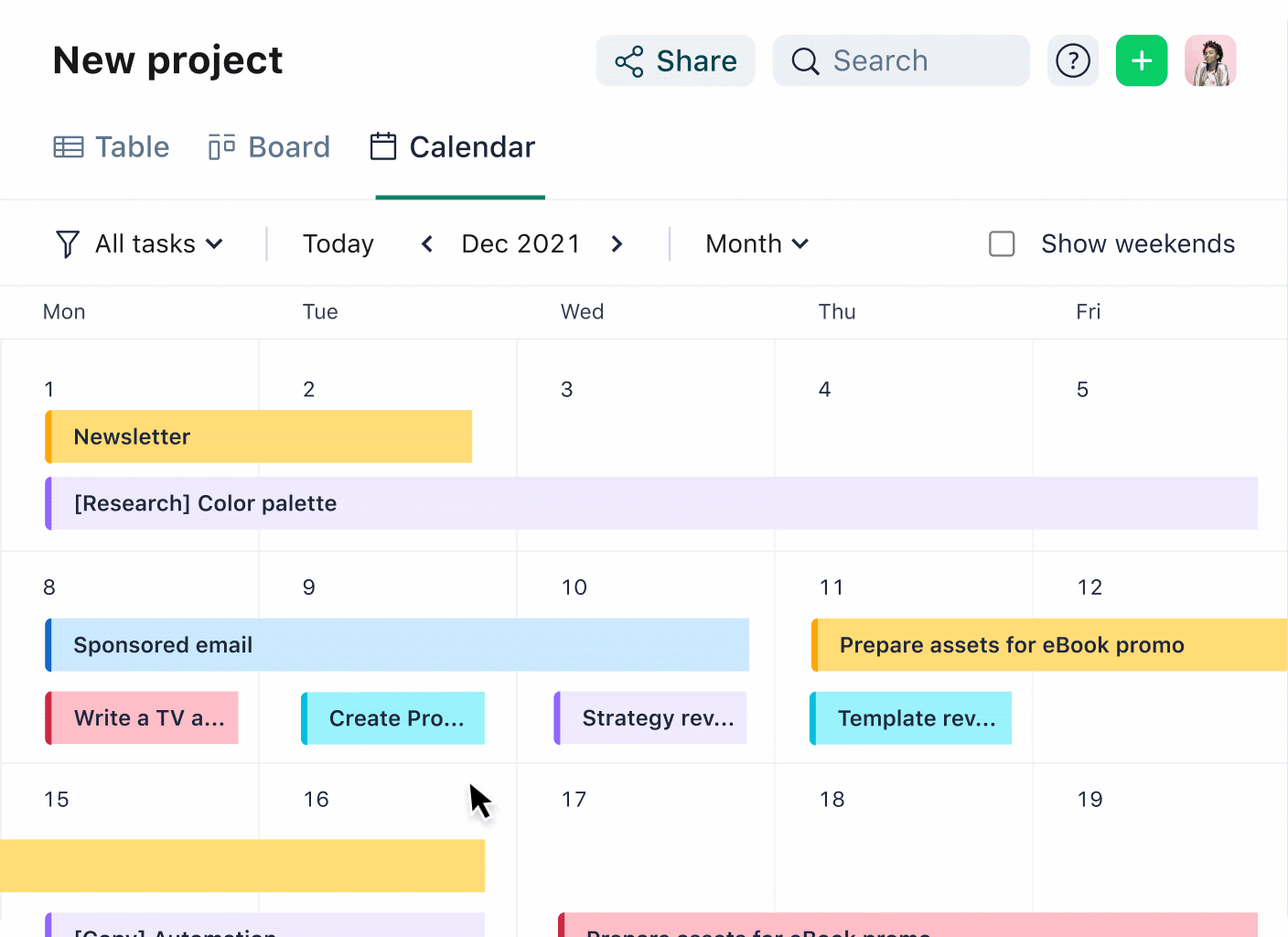 Gantt view
Never miss a deadline with the best-in-class Gantt view. Create your task list, add assignees and dates, then see how updates made on one task impact the rest of your timeline — all in real time. Build your project timeline and adjust tasks, while seeing how the changes impact the rest of your timeline across multiple workstreams. You can share an interactive snapshot view with external users. Gantt view allows you to spot potential bottlenecks, take corrective action in advance, and prevent delays to deliver work on time.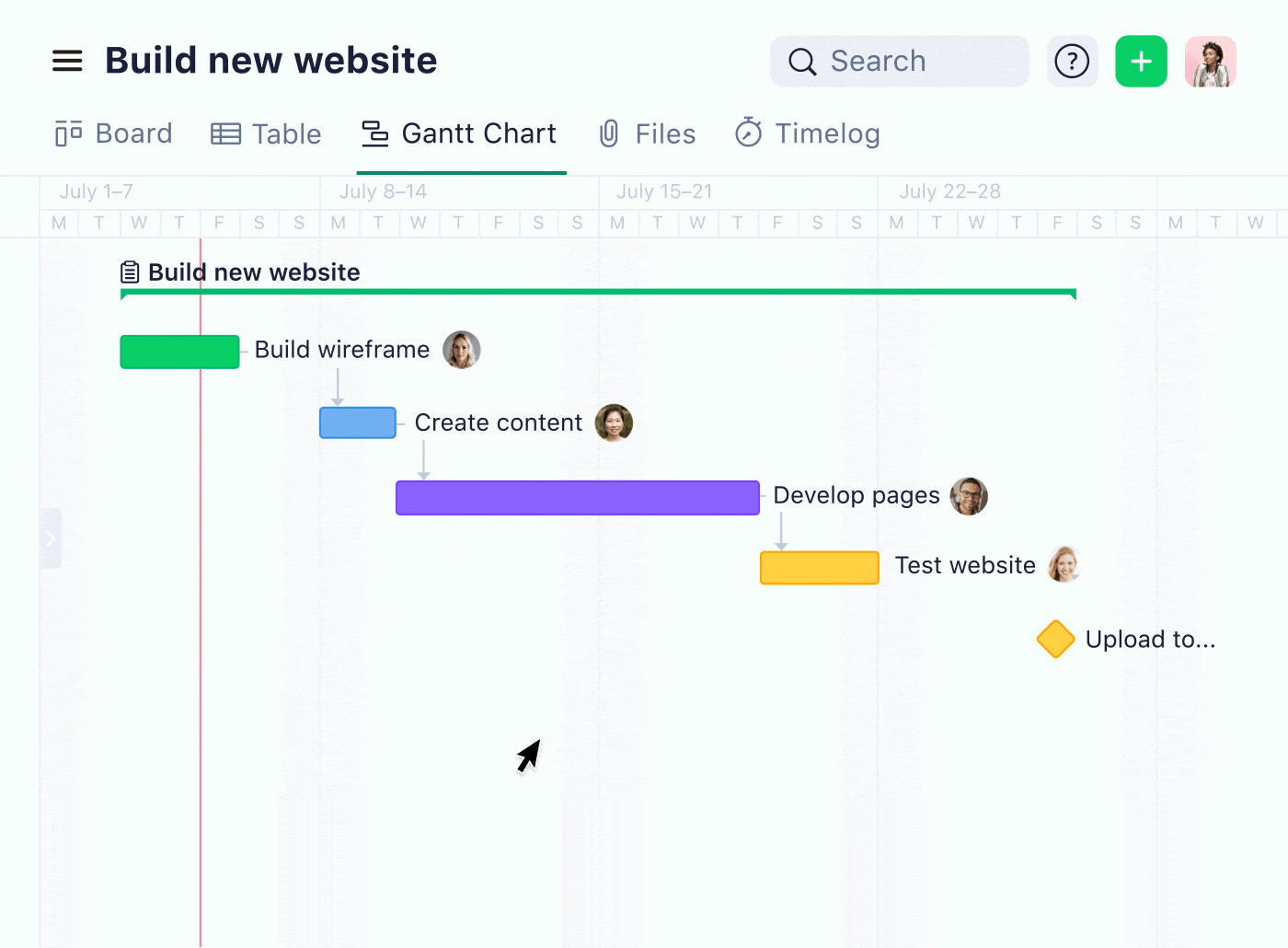 Analytics view
Get a snapshot of project progress in seconds with the Analytics view; a reporting dashboard that provides a bird's-eye view of task status and progress specific to the project or folder you are viewing.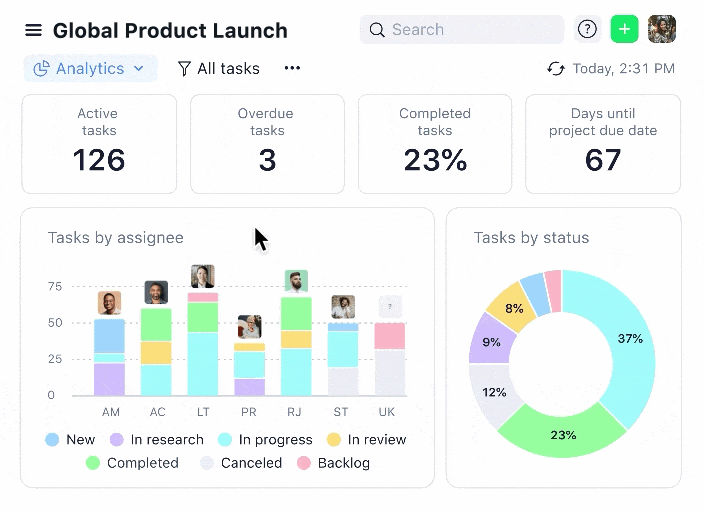 Improved performance
Wrike Lightspeed is configurable, easy-to-use, and scalable, enabling customers to new levels of productivity across all their business processes. This is reflected by every product launched on our platform that creates improved work performance for all.
Personal Work Experience
Personal Work Experience is our new product home page with dashboard widgets. See incoming messages in your Inbox and all tasks and projects assigned to you all in one place, in "Assigned to Me" widgets. More information about Personal Work Experience updates are coming soon!
Why choose ease of use over functionality when you can have it all wall to wall?
Wrike Lightspeed is the only platform that doesn't require customers to make tradeoffs, enabling teams, departments, and whole companies to work as one and simultaneously provide an ability to customize individual work that matches each team's unique needs.
Think you're ready to transform the way you work? Start with a free trial of Wrike today and begin your journey with Wrike Lightspeed.