A good leader knows that their vision can't be accomplished without the help of a smart, talented, passionate team. But even brilliant teams can fail. The million-dollar question is why?
You might think your team missed the mark due to headcount, a lack of motivation, or budget constrictions. But take another look.
Communication frustration, resource shortages, and missed due dates: These can be a result of a lack of visibility. When teams are looking in different directions and unclear on the ultimate destination, they start taking different paths and everyone gets off course. Missing goals makes people feel unmotivated and performance suffers — and with low performance, you're not going to get the most out of the resources you already have.
So before you start begging for headcount or budget, take a closer look at your team's current workflow and see if you can identify key visibility gaps.
First, what does visibility in the workplace mean?
So, what is a high visibility project? When we talk about workplace visibility, we need to first separate the requirements and impacts of visibility at the managerial and individual contributor level.
As a leader, visibility is having the tools to be able to quickly digest resource requirements, assign tasks, and identify bottlenecks, so you can help push projects along. Being able to get a snapshot of active projects and connect tasks to the larger department or company goals is critical to keeping your team motivated and on track.
For team members, visibility empowers them to be more efficient with their tasks and communication. When they have dashboards that let them see both their direct tasks and the bigger project picture, they feel more confident pushing a project forward. Without clarity, people can lose confidence or become unmotivated. They want to know that their tasks matter.
To summarize, good visibility means being able to get a bird's-eye view of the overall strategy, while also being able to zoom in on the minute details of individual tasks. When you start to look at optimizing your workflow, you'll want to look for tools that will help you:
Set up a central hub for all projects and keep processes clear and consistent.
Prioritize goals and identify how you'll measure progress.
Keep everyone accountable for their own work by assigning them to projects and tasks.
Set up project milestones and timelines to help you spot roadblocks.
Figure out what is a resource plan in project management and monitor resources and workload so no one is overloaded.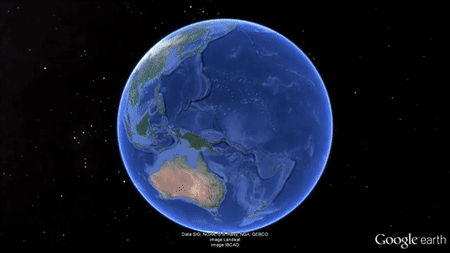 The price of poor visibility
Now you might be thinking that once you have more budget and headcount, only then will you have the bandwidth to take a look at your workflow and resources. But the sad truth is that if you don't bring visibility to your workflow blind spots first, they'll only grow. When team members don't understand expectations or are not empowered to deal with risks, small issues can become major problems.
A perfect example of this can be seen in the construction industry. Business is booming, which is great, but that also means you have more projects with growing complexity. As more competition enters the market, companies are expected to be able to meet timelines and budgets. However, McKinsey reports that many firms aren't keeping up, with some large projects running 20% over time and 80% over budget. That's a lot of money and customer loyalty you can't afford to lose. Tackling project visibility right now provides a strong foundation for your team to build on.
Let's check your line of sight
Starting to wonder if you have 20/20 vision? To help you get a read on your team's visibility, try sitting down with a pen and writing out where you stand with these questions:
How clear are team members' tasks? Are they aligned with the overall team, department, and company OKRs, so they can see how their goals contribute to the bigger company strategy?
Where does project communication take place? In more than one place? Do team members spend time searching for the most up-to-date information on their tasks?
Do your team members have an accurate picture of upcoming or current projects and access to required resources? Do they know who they should collaborate with?
Can you easily map out project plans, identify potential bottlenecks before or while they happen, and see how your resources allocation changes?
Seeing some issues? Don't worry, you're not alone. Let's dig into how leading companies zero in on key visibility issues.
How top companies focus on visibility
Aligning team members
Start with aligning your team's OKRs. Make sure that all your team's projects and tasks tie into overall company goals. Provide a task calendar and dashboard so they can understand when their work is due and the impact it will make. When team members have clarity into the what, where, why, when, and how of their projects, they will feel more empowered and be less likely to procrastinate. This also helps the team work together more smoothly as projects are handed off between task owners. Building a consistent workflow makes sure everyone knows where they fit, who to work with, and inspires them to work to their fullest potential — #alignment.

With your team running like a Swiss watch, you'll find it easier than ever to align with other teams and departments as you need to work together. Having good visibility ensures you can align your projects and goals with other teams as your projects overlap. Extending visibility to other groups in the organization can help teams see each other's workloads and processes to better facilitate understanding, respect, and alignment. Each team has their own OKRs that roll up into overall company goals. Visibility allows for different teams to stay aligned during shared projects without having to stay on top of one another.

A perfect example of this is when we used Wrike while planning our first user conference. When information comes pouring in through IM chats, emails, Google docs, and hallway conversations, critical event details can sometimes slip through the cracks. With Wrike as our single source of truth, teams were able to stay aligned. Each department could tackle their tasks while staying connected and working seamlessly to accomplish our common goal.
Learn to efficiently allocate and use resources
Resources are people, bandwidth, budget, and tools. As you break down projects into tasks and subtasks you'll begin to uncover resources lying right under your nose.
Where are people communicating? How are workloads being allocated? What project steps can you automate? Are assets in one place and accessible to all project members?
Start by visualizing your most important resource — your people. Gantt charts help you visualize project timelines so you can identify where resources are needed and might overlap. Once you start assigning tasks you can look at a resource view to see how workloads are being balanced across the team. This helps you identify potential bottlenecks and build project plans that empower your team to get their work in on time and within budget.
Beyond your people, tools and automation can take up significant extra resources. According to McKinsey, the average worker spends 20% of each workweek gathering information from disparate tools. Implementing a single repository for all digital assets can save them hours.
Help teams collaborate more effectively
Having a single source of truth for projects and a consistent workflow helps team members understand expectations, know what tasks they own, and communicate internally. Without visibility, people can be very quick to get frustrated and point fingers when bottlenecks occur. This frustration and lack of empowerment can quickly impact motivation.
However, there are simple ways to avoid all that by adding in a little bit of visibility to communication and task workflow. For example, Wrike uses @mentions, so that team members can easily tag one another on the task itself to ask for feedback, move a project forward, or give someone a quick FYI. Whether you need a blog post edited or feedback on a design, Wrike offers a centralized and chronological feed of all the information needed. This way both team members, leaders, and other organizations can easily see a project's status. With Wrike, you have visibility into all their projects. All communication is in one place, everyone has access to the most up-to-date assets, and project tasks are clear across teams.
How to get that 20/20 vision
Visibility is achieved by harnessing the right tools to align your team, allocate resources, and collaborate. When looking for a tool to help you, you'll want to find a one-stop shop to keep all project communication and documentation.
Having the functionality to map out projects on a timeline and visually see team workloads will help you ensure successful projects. Dashboards and reports keep your team aligned with their OKRs and being able to see their impact on company goals will keep them motivated. When visibility is at the heart of your team, everyone involved knows where projects stand and can jump in when needed.
Learn more resource management fundamentals and best practices. Our eBook, "Wrike's Guide to Managing Resources," is chock-full of actionable tips you can start implementing today.