Remote Work Template
Stay on target and in sync with Wrike's Remote Work Template. This straightforward template keeps work moving forward with tools and best practices for smarter remote team collaboration.
#REMOTE WORK
#VIRTUAL OFFICE
#TEAM MANAGEMENT
#WORK MANAGEMENT
Take charge of your virtual office
This Remote Work Template gives managers the resources they need to support distributed teams and keep projects on track. Start optimizing your virtual office and take remote work management to the next level.
Avoid productivity breakdowns. With this template, you'll be able to navigate remote team meetings and 1:1s with ease. Lead your team with this easy-to-use toolkit that helps prioritize and execute tasks and deliver stronger project outcomes.
Why you need this template
Disorganized virtual workspace
Ease the transition to remote working with an organized workspace that provides a bird's-eye view of important team projects and task dependencies.
Remote communication challenges
Stay connected and maximize productivity with structured 1:1 and team meetings. Organize meeting talking points and turn action items into tasks.
Lack of clarity on high-priority work
Focus on the right work and gain visibility into your assigned tasks. Track upcoming deliverables with a complete picture of your workload.
Ready to try this Wrike template?
Free 14-day trial. Easy setup. Cancel any time.
How to use the Remote Work Template in Wrike
This Remote Work Template has three major components that will help you and your team transition to a better virtual workspace.
1. Manage Remote Team Work
A bird's-eye view of your team's current projects can help quickly identify dependencies that may put on-time delivery at risk.
This template includes spreadsheet and Gantt chart views for active projects as well an archives folder for completed projects.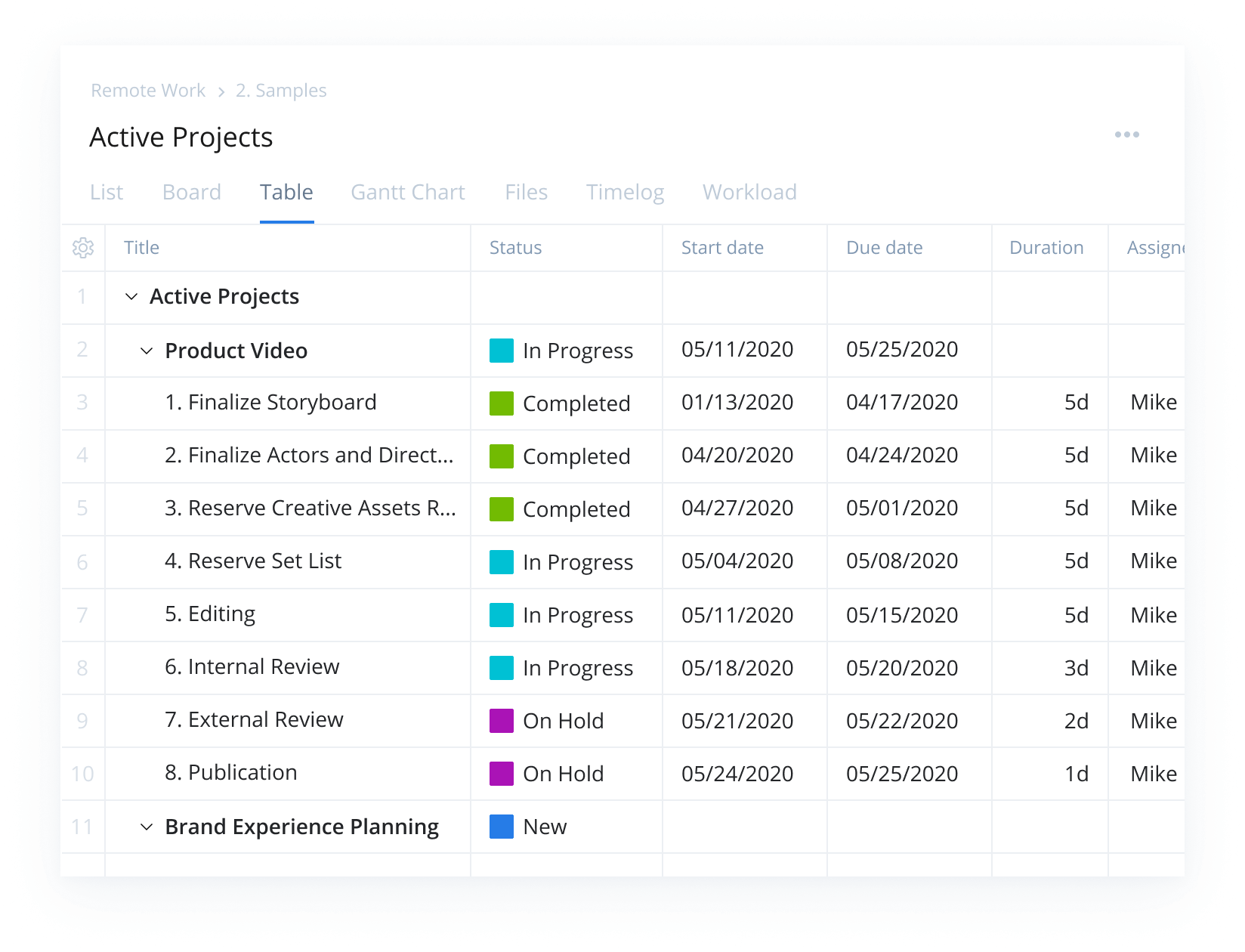 Completed projects are easily accessible and can be stored in the prebuilt Archives subfolder.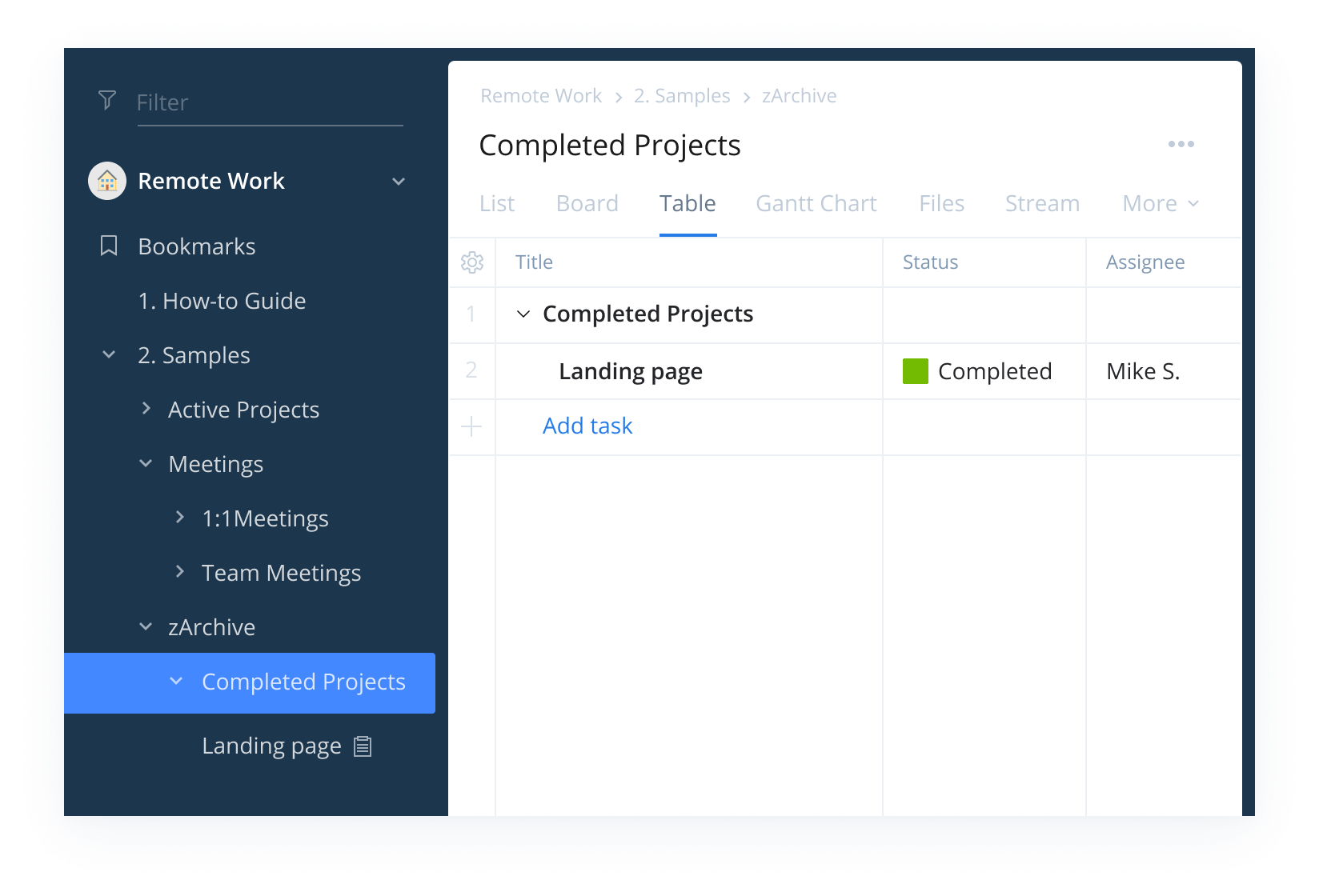 2. Personal Work Dashboard
Increased visibility helps teams stay focused, enabling you to provide crucial support in prioritizing key tasks.
With this template, you can track pending approvals as well as upcoming, overdue, and completed tasks. A dashboard with a Kanban board-style list means meeting action items can be recorded and completed with ease.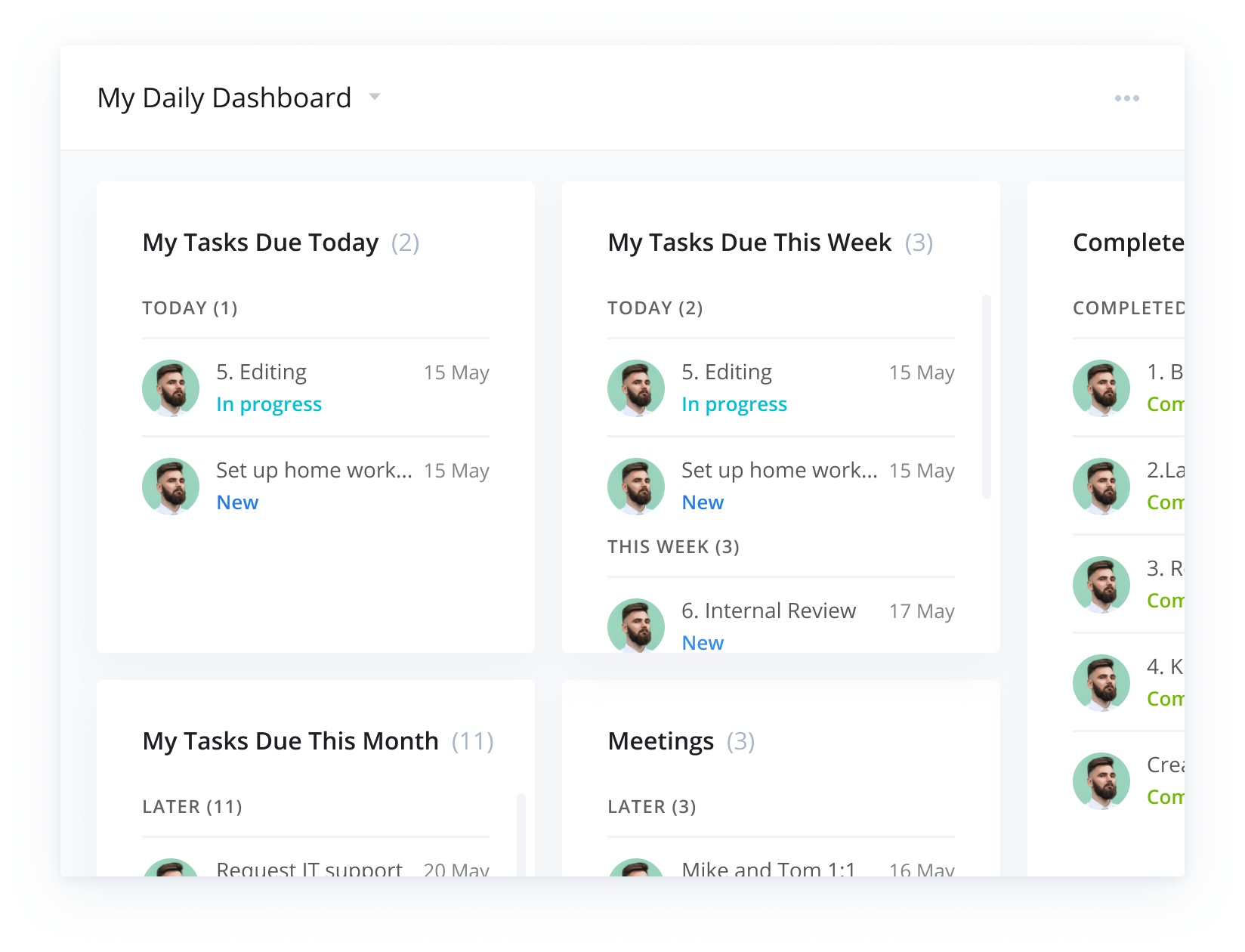 3. Lead More Productive Meetings
Keep your teams connected and on track with more focused and productive meetings. Connect with employees one-on-one so they feel supported as they turn action items into completed tasks.
The template includes prebuilt folders for recurring team meetings and 1:1 meetings. It also includes suggested agendas and a subfolder to turn action items into tasks.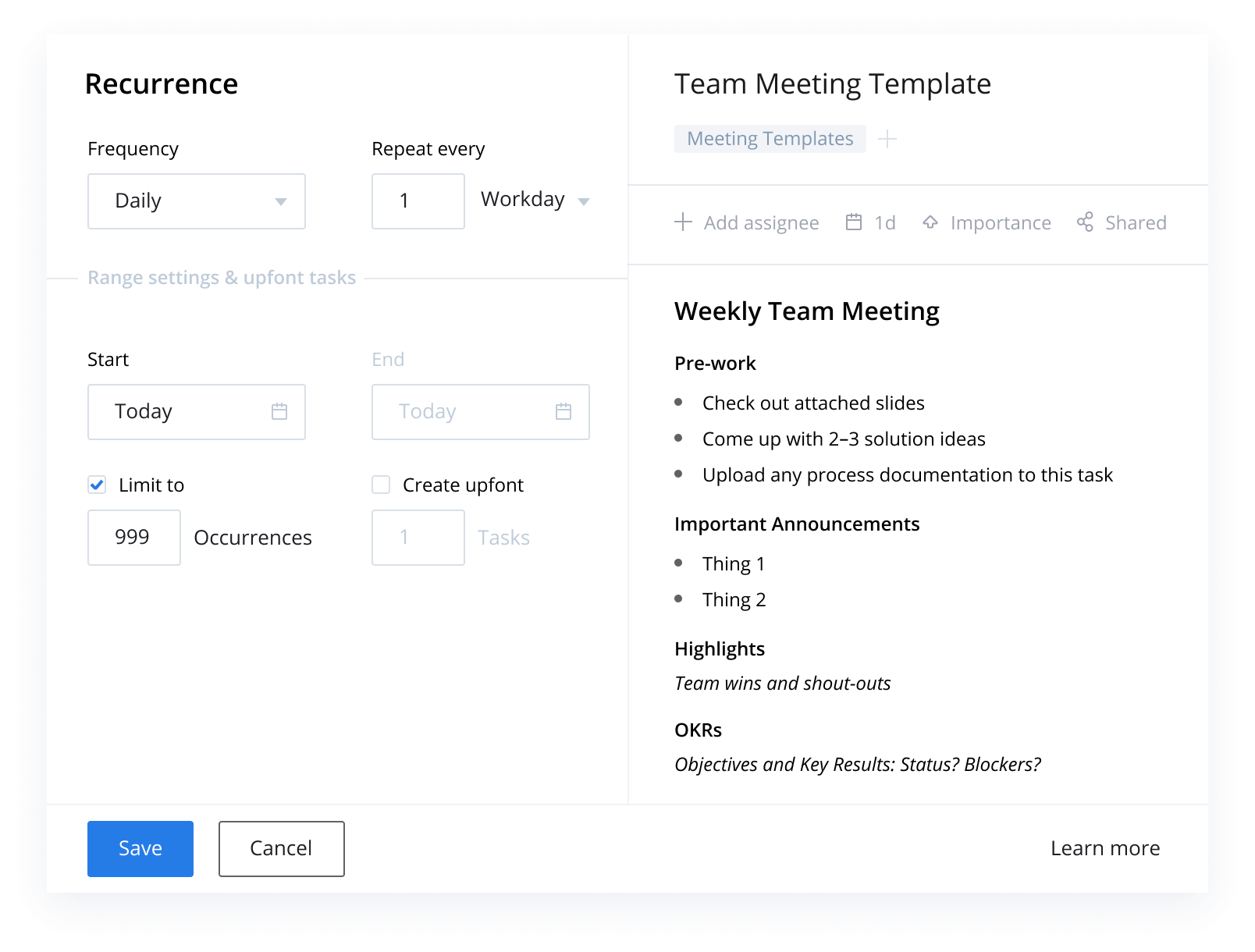 Ready to try this Wrike template?
Free 14-day trial. Easy setup. Cancel any time.