Wrike Helps Creative Agency Deliver With Confidence as Volume of Projects Increase
Headquarters
San Francisco, CA
Industry
Advertising & Marketing
Departments Using Wrike
Marketing, CEO
Feature Highlights
Improving Visibility with Dashboards, Consolidating Feedback with Proofing Tools, Improving Efficiency
Top Challenges
"Help bridge that gap both physically and time-wise, so we can all be going in the same direction at the same time."
Why Wrike
A solution that would not only provide transparency at both the high and low level view of projects, but also something that would support their empowering creative process.
Sköna is a full-service B2B creative agency based in Silicon Valley and Sweden.
Their story
Collaborating overseas on various projects left the CEO nervous about consistently delivering top-quality work
As a full-service creative agency based in both Sweden and the US, Sköna believes that everyone should be involved in the creative process and the simplest, cleanest designs will win over buyers. Working with clients daily, their goal is to give a strong visual brand to B2B companies, helping them see the importance of prioritizing their brand and how it can distinguish them from their competitors. Most of their client base consists of fast-growing companies who just haven't had time to establish their overall brand and message.
During the past year, Sköna opened up an office in Stockholm with the intention of exposing clients to the Swedish aesthetic and incorporating it across their work. However, opening up an office in a time zone nine hours ahead of their San Francisco headquarters posed some challenges.
"Both offices are working on the same projects a lot of the time," says Jenny Sagström, CEO and Co-Founder of Sköna. "So we were looking for something to help bridge that gap both physically and time-wise, so we can all be going in the same direction at the same time."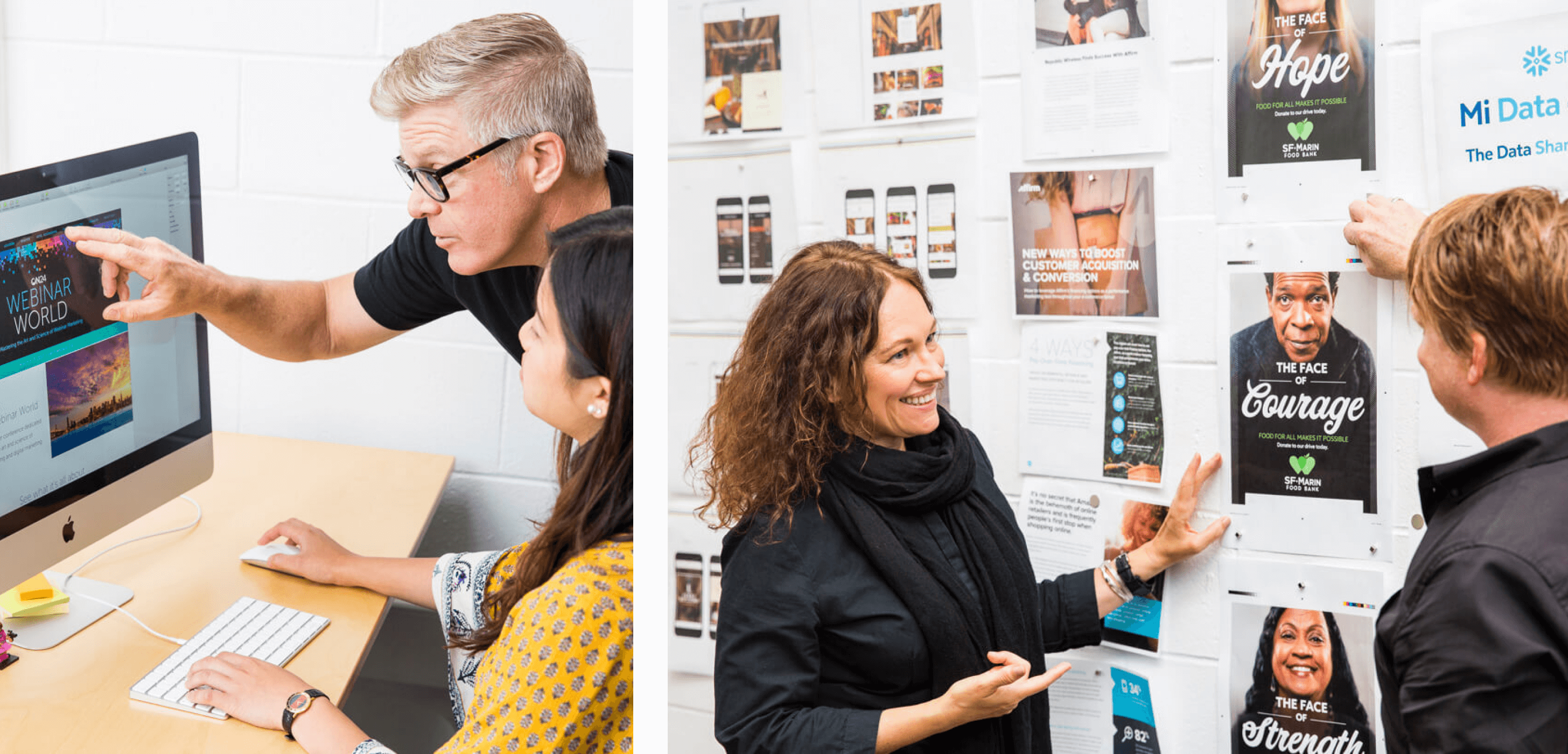 Sagström was feeling the pressure to be involved in every single project at every stage, and started looking into solutions that could help her get a handle on the big picture so she could devote more time to growing the business. "We tried Asana, but that wasn't big enough for us," says Sagström. "Then we tried Basecamp, but there was no project management component to it."
Sagström and team continued to look for a solution that would not only provide transparency at both the high and low level view of projects, but also something that would support their empowering creative process.
"We operate on a very Swedish model, which means that everyone has a voice at the table," says Kate Doyle, Strategic Account Director at Sköna. "So there are a lot more inputs into the creative process which ultimately elevates the overall quality of work, but it means we have a lot of rigor in our process in order to get things out the door."
Their victory
Wrike's ability to provide a high-level view of all projects gives the CEO confidence that her team is delivering work at the highest possible standards
After several work management tools failed to meet the team's needs, they decided to take a chance on Wrike.
"As we're a growing company, I just don't have the bandwidth to work on every client and every project," says Sagström. "With Wrike, I have an oversight of what's going on, and I can jump in and check to make sure that we're always adhering to the strong standards that we've set for ourselves."
This has been the X factor that every other tool was missing. Sagström wanted a tool that would allow her team to thrive without her involved in every step of the way. With Wrike, Sagström was able to let go with confidence that her team would deliver top-quality work.
"What I love most about Wrike is it gives me confidence in my team," says Sagström. "I know they're not dropping the ball and I can do spot-checks on creative whenever needed, because at the end of the day, whatever goes out these doors has my name attached to it."
For Doyle, Wrike provides a clean view of everything that goes out so she can ensure every marketing campaign was thought through fully and executed to the highest quality. "Wrike has really enabled me to have a single source of truth, one tool where I put everything in, and I can refer back to it to give me that peace of mind." says Doyle.
Janessa Mason, Creative Director at Sköna, is able to effectively pick up ad-hoc requests and organize all ongoing projects in Wrike. "I am able to just shut down on Friday because I already know I don't have any unmade beds," says Mason. "Everything is where it needs to be, and I know what's expected of me and my team."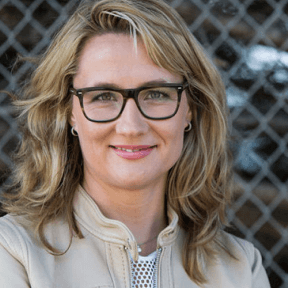 With Wrike I don't have to be involved in every project. I can focus on the big picture. I don't think I would be able to do that with any other project management system.
Jenny Sagström, CEO and Co-Founder
Their superpowers
Improving visibility with Dashboards
Prior to Wrike, the Sweden-based team held a weekly call to review upcoming projects to build out a production sheet for the week. After adopting Wrike, they canceled this meeting and trusted the Dashboards feature. "We have completely let go of our tedious production sheet," says Sagström. "I love how Wrike is rigid enough to help people prioritize their work, but also has a huge allowance for setting it up the way that best fits your individual work style."
Consolidating feedback with proofing tools
Rapid turnaround times and last-minute requests are the norm at Skona. Wrike's proofing feature moved all feedback into one place. "The proofing functionality is incredibly helpful because it supports the rapid pace of our workflow," says Doyle. "Being able to keep the conversation all in one place ensures that all necessary elements are there, and we've noticed that the speed at which we can get things back to the client has vastly improved with Wrike."
Improving efficiency
With Wrike, it is clear who is better suited for what type of projects so it's easy to allocate the right project to the right people. "I just refer back to the timesheets to get a quick idea at who is best at say producing collateral, then when a new piece of collateral comes in, it's an easy decision as to who is going to work on it," says Doyle.
Find out how Wrike can help your business
Schedule some time to talk with one of our experts.