6 Ways PMOs Deliver More With Wrike
Deliver more with less time and effort
To stay competitive, today's PMOs are expected to deliver more. More progress reports, more risk assessments, and more insights across their portfolio. But how can PMOs ramp up productivity without increasing admin burden? The answer is Wrike!
What's in the datasheet
Six ways PMOs can do more with less
Six key Wrike features designed to simplify PMO work
Six incredible ROI stats from real Wrike users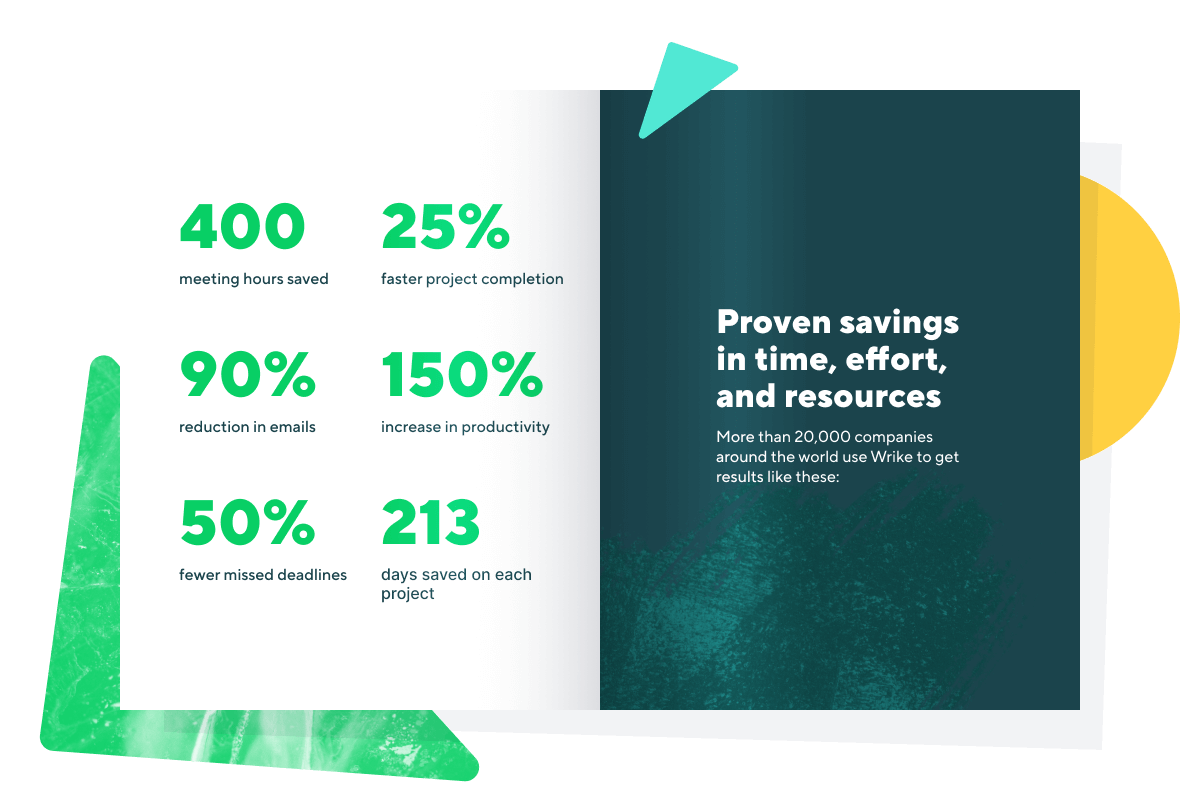 Become more productive with Wrike
See how Wrike can help simplify your life as a PMO.