New to the world of product management and product marketing, or just want to pick up a few new reads to expand your skills? Instead of browsing the bookshelves at your favorite local bookshop and choosing one blind, take a look at our list of top product management and product marketing books for tried-and-true recommendations from the PMM community.
Product Managers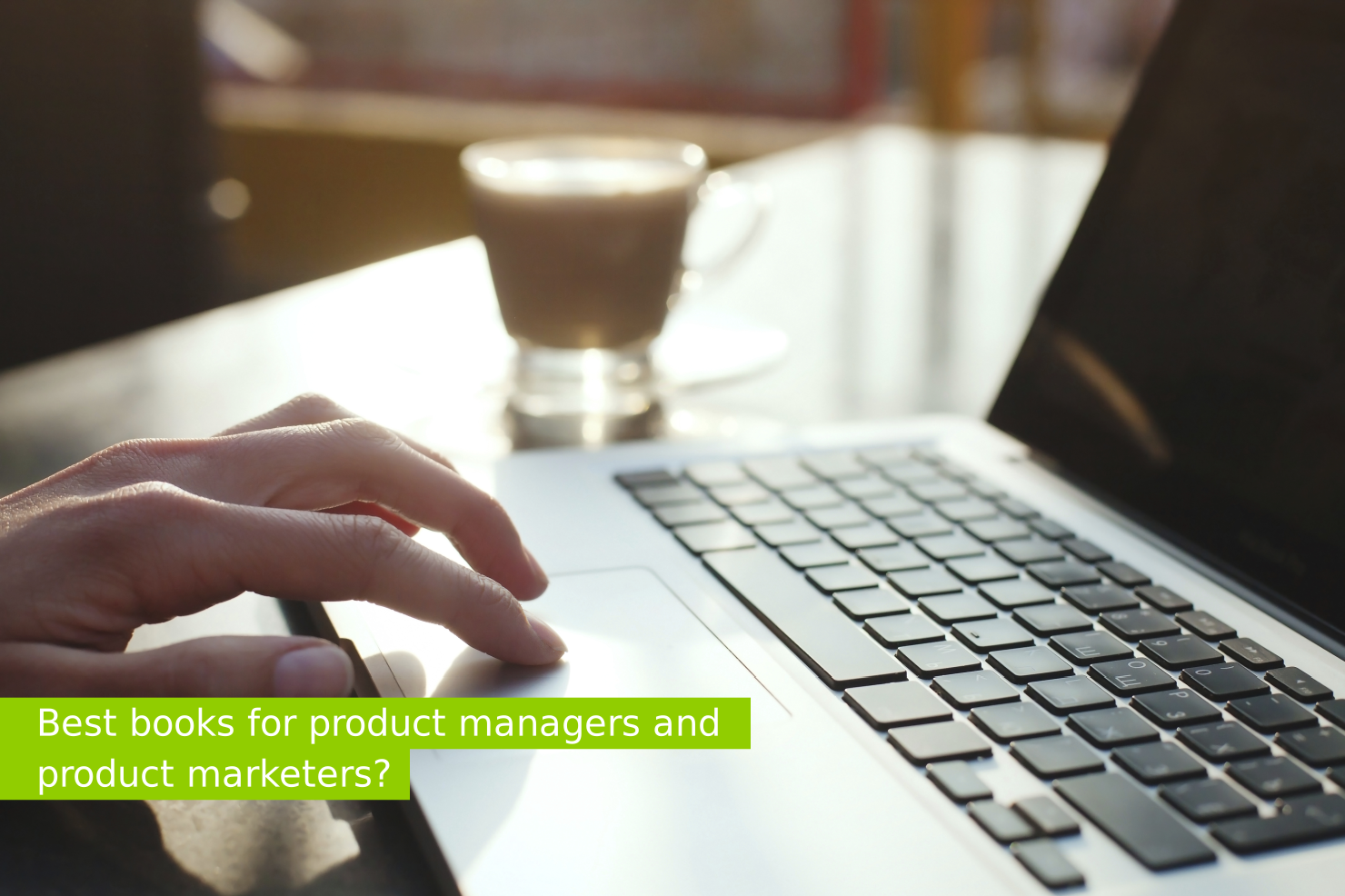 Product Management for Beginners
1. Cracking the PM Interview: How to Land a Product Manager Job in Technology 
Gayle Laakmann McDowell & Jackie Bavaro
More than a primer on which interview questions to prep or how to write a killer resume (although this book covers both), McDowell and Bavaro get to the core of what the position of a product manager really is. Examine the role from all sides to learn not only how to land a job, but master your daily responsibilities and advance your career as well.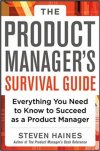 2. The Product Manager's Survival Guide: Everything You Need to Know to Succeed as a Product Manager 
Steven Haines
Follow this book's blueprint for graduating from novice to confident product manager. Start by understanding the keys to success, then learn how to become a product expert and customer advocate, effectively manage your teams and increase productivity, and further your career.
3. The Product Manager's Desk Reference (2nd Edition)  
Steven Haines
A companion resource to The Product Manager's Survival Guide, keep this all-in-one reference on your desk to quickly look up product management strategies, processes, tools, and templates. Haines doesn't stop at logistics — he also covers the soft skills you'll need to lead your team to success, collaborate with other departments and teams, and communicate with stakeholders.
4. Product Management for Dummies
Brian Lawley & Pamela Schure
This comprehensive reference offers easy-to-understand explanations of the essentials of product management, from defining the product life cycle and creating a winning product strategy, to gathering customer feedback. This 5-star reviewed book is an essential addition to your product management toolkit — whether you're a novice or experienced veteran.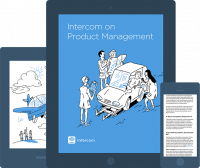 5. Intercom on Product ManagementDes Traynor & John Collins
Available as a free download, this book offers expert guidance on customer relationships, evaluating your product, deciding which features to improve, and (just as important) which features to ignore. Authors Des Traynor and John Collins have compiled a must-read that will set you up to face the tough decisions you'll make on the way to building great products. 
User Experience & Product Development Strategy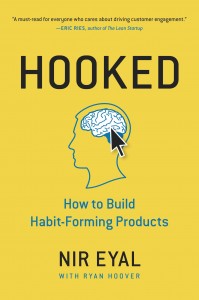 6. Hooked: How to Build Habit-Forming Products 
Nir Eyal
Use behavioral psychology to hook customers and keep them coming back — without resorting to expensive and aggressive advertising. Learn how to create "viral loops" so users instinctively reach for your product, build customer engagement, and develop products people love.
7. Inspired: How To Create Products Customers Love 
Marty Cagan
Unless your product is valuable, usable, and feasible, it's not worth building. So says Marty Cagan, whose book takes you through how you should decide which products and designs to pursue, how to prove your proposed product will be successful, defining a minimum viable product, and juggling the conflicting needs of execs, customers, sales, engineering, and design.
8. The Design of Everyday Things: Revised and Expanded 
Donald Norman
Ever pushed a door handle instead of pulled? Or examined a new device from every angle, baffled by how to turn the thing on? Cognitive scientist Donald Norman argues that design isn't just looks meant to catch a customer's attention; it's the key to why some products satisfy customers and earn their loyalty while others flop. He'll remind you not to get caught up in slick technology and forget that your main job is to solve human problems.
Web Design & Usability for Product Managers

9. 100 Things Every Designer Needs to Know About People 
Dr. Susan Weinschenk
Design isn't just pretty, it's purposeful. You want people to respond to your website in a certain way, or take a specific next action, so learn why people act the way they do: what grabs their attention? Is peripheral or central vision more important? What's the best length for a line of text? What fuels people's actions? Dr. Weinschenk uses her 30+ years as a behavioral psychologist to offer strategies for improving your site's user experience and boosting conversion.
10. Don't Make Me Think, Revisited: A Common Sense Approach to Web & Mobile Usability, 3rd Edition 
Steve Krug
First published in 2000, this bestseller is considered required reading for web designers and developers. The updated third edition includes fresh examples and a new section on mobile usability, plus tips to make navigation intuitive, user testing efficient (so you can do it more often), and your user experience seamless across all devices.
Perfecting the Development Process
11. Innovation Games: Creating Breakthrough Products Through Collaborative Play 
Luke Hohmann
Research all you want, but when it comes time to roll up your sleeves and develop a product, predicting what your customers want, need, and will actually pay for can turn into a guessing game. Drawing on years of consulting experience, Hohmann created 12 games development and design teams can play to get real insights into their end users' underlying needs and desires.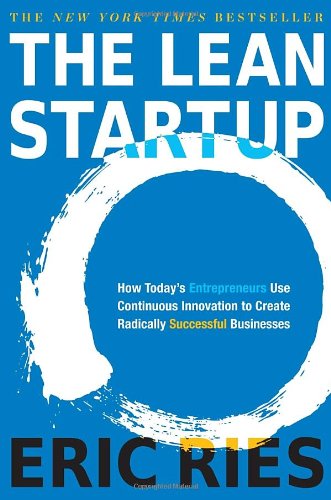 12. The Lean Startup: How Today's Entrepreneurs Use Continuous Innovation to Create Radically Successful Businesses 
Eric Ries
You've heard all about Lean, cutting waste, and process efficiency. All of that sounds great, but how do you apply those ideas and actually reap those benefits? Eric Ries shows how you can leverage Lean principles in a practical way to shorten development cycles, measure actual progress, and create a team that can adapt and adjust to changes and opportunities instantly.
13. Lean Analytics: Use Data to Build a Better Startup Faster (Lean Series) 
Alistair Croll & Benjamin Yoskovitz
What good is it to build a groundbreaking product if nobody wants it? Your business will fall flat if there's no market for what you're offering. By knowing what to measure and how to analyze the data you gather, you'll be able to pinpoint your target customers, confirm whether the problem you're solving is real (and profitable), and determine the best version of the product to build.
14. Rocket Surgery Made Easy: The Do-It-Yourself Guide to Finding and Fixing Usability Problems 
Steve Krug
Typical user testing is time-consuming and expensive. Learn how to do regular user testing with a few people who are representative of your end users and get it done in a single morning. How to text your design to find the most important problems and target your resources to fix them efficiently using the "least you can do" approach. By catching problems early, it's easier to fix them.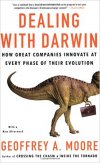 15. Dealing with Darwin: How Great Companies Innovate at Every Phase of Their Evolution 
Geoffrey Moore
Innovation isn't just breakthrough technology or a revolutionary new product that disrupts the entire market. Innovation occurs at all stages of the product, in both emerging and mature markets. Use his lessons to keep your product and company moving forward, no matter how big you are or how long you've been around.
16. Lean UX: Applying Lean Principles to Improve User Experience 
Jeff Gothelf & Josh Seiden
Inspired by Lean and Agile principles, this book will teach you how to develop a minimum viable product, quickly experiment with different ideas, test them with real users, and perfect your chosen design. Find stories, guidelines, and templates to help you collaborate more efficiently with both your development team and end users, and set up a quick design process that gives users what they really want.]
Product Marketers
Fueling Customer Adoption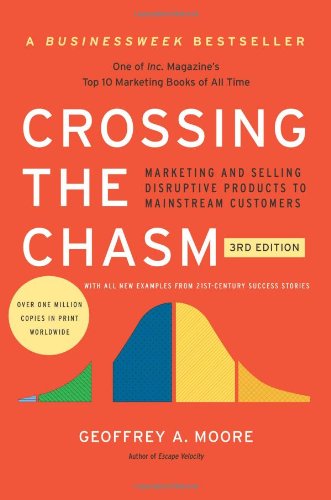 17. Crossing the Chasm: Marketing and Selling Disruptive Products to Mainstream Customers (3rd Edition) 
Geoffrey Moore
Spur adoption not just among early users, but across every customer segment. Moore defines four stages of how a product spreads among its customer base: early adopters, the early majority, late majority, and laggards. The trick is crossing the gap between early adopters and the early majority, a chasm that many products and companies fail to bridge. Find out how you can spur adoption not just among your early users, but your entire customer base by capturing the attention of each vital user segment.
18. Inside the Tornado: Strategies for Developing, Leveraging, and Surviving Hypergrowth Markets  
Geoffrey Moore
Once your product launches, you have a very small window of opportunity to convince mainstream customers to embrace it. This whirlwind is what Moore calls "the tornado," and he presents marketers with strategies for reaching customers quickly so their products don't take a nose dive after launch. In this follow-up to Crossing the Chasm, you'll find strategies for moving between niche markets and winning as many customers as possible, as quickly as possible.
Ready to improve your product marketing? Start a free Wrike trial today!
19. The Four Steps to the Epiphany
Steve Blank
Stop focusing on methodologies and start focusing on customers. Too often development teams build a product and when customers don't bite, they scrap it and try again. Instead, Steve Blank focuses on Customer Development — a concept that's since become one of the three pillars of the Lean startup. Learn how to pinpoint the right product for your specific market, using techniques Blank now teaches at UC Berkeley, Stanford, and the Columbia/Berkeley Joint Executive MBA program.
20. The Sales Acceleration Formula: Using Data, Technology, and Inbound Selling to Go from $0 to $100 Million
Mark Roberge
As an MIT alum with an engineering background, Mark Roberge challenges conventional sales methods with a metrics-driven, process-oriented approach. Applying his formula as SVP of Worldwide Sales and Services at HubSpot, Roberge helped the company grow from a three-person startup to an IPO with15,000+ customers and a billion-dollar valuation. Learn Roberge's techniques for applying data to accelerate sales and generate demand for your product.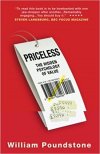 21. Priceless: The Hidden Psychology of Value
William Poundstone
Product marketers play a key role in getting products off the shelves, and pricing is a huge part of that equation. In this book, author William Poundstone explains how behavioral decision theory changes the way business price products, along with proven strategies you can use to persuade customers to purchase. 
Product Marketing Strategy & Best Practices
22. Marketing of High-Technology Products and Innovations (3rd Edition) 
Stanley J. Slater, Jakki J. Mohr, & Sanjit Sengupta
This comprehensive introduction to the world of tech marketing explains all the variables you'll need to consider when launching a product, as well as the logistics for managing the process. From migration paths and types of innovations to managing customer relationships, you'll find a good balance of theory and real-world examples to get the knowledge you need on the world of tech marketing.
23. In Search of Stupidity: Over Twenty Years of High Tech Marketing Disasters 
Merrill R. Chapman
Some products never take off, and others flop spectacularly. Learn from their mistakes to make sure the same thing doesn't happen to you! Chapman points out all-too-common missteps so you can watch out for them in your own work. It turns out you don't always have to have the best or most innovative product — you just have to make smart decisions.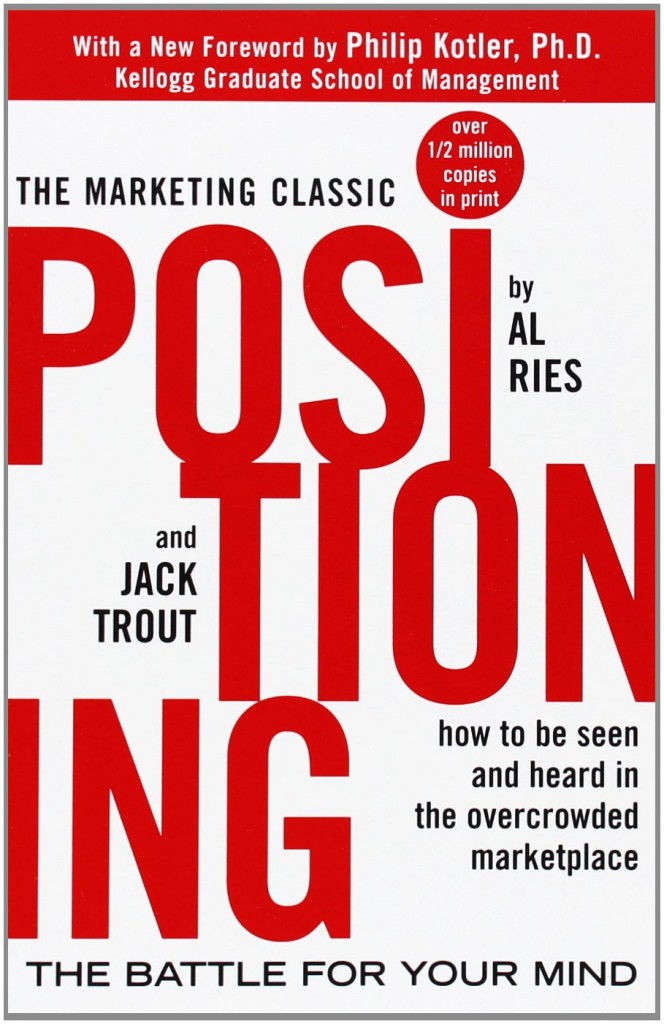 24. Positioning: The Battle for Your Mind 
Al Ries & Jack Trout
Your customers have a zillion people talking to them, and they've learned to tune out the noise. How do you get through to them and grab their attention in a positive way? Learn how to choose the best name for your product, build a strategy for making the most of your current market position, use the right metrics to improve your campaigns, and pinpoint your competition's weaknesses.
25. To Sell is Human: The Surprising Truth About Moving Others
Daniel Pink
Whether you're pitching a colleague on a new idea, convincing your manager to support a passion project, or trying to sway a customer to switch from freemium to paid, we all spend our days trying to move others to act. Bestselling author Daniel Pink teaches you how to truly understand another person's perspective, and craft clear, persuasive marketing messaging.
What are your favorite PMM reads?
Share the books that have helped you on your product management and product marketing journey in the comments!
Image credit: Aleks Dorohovich