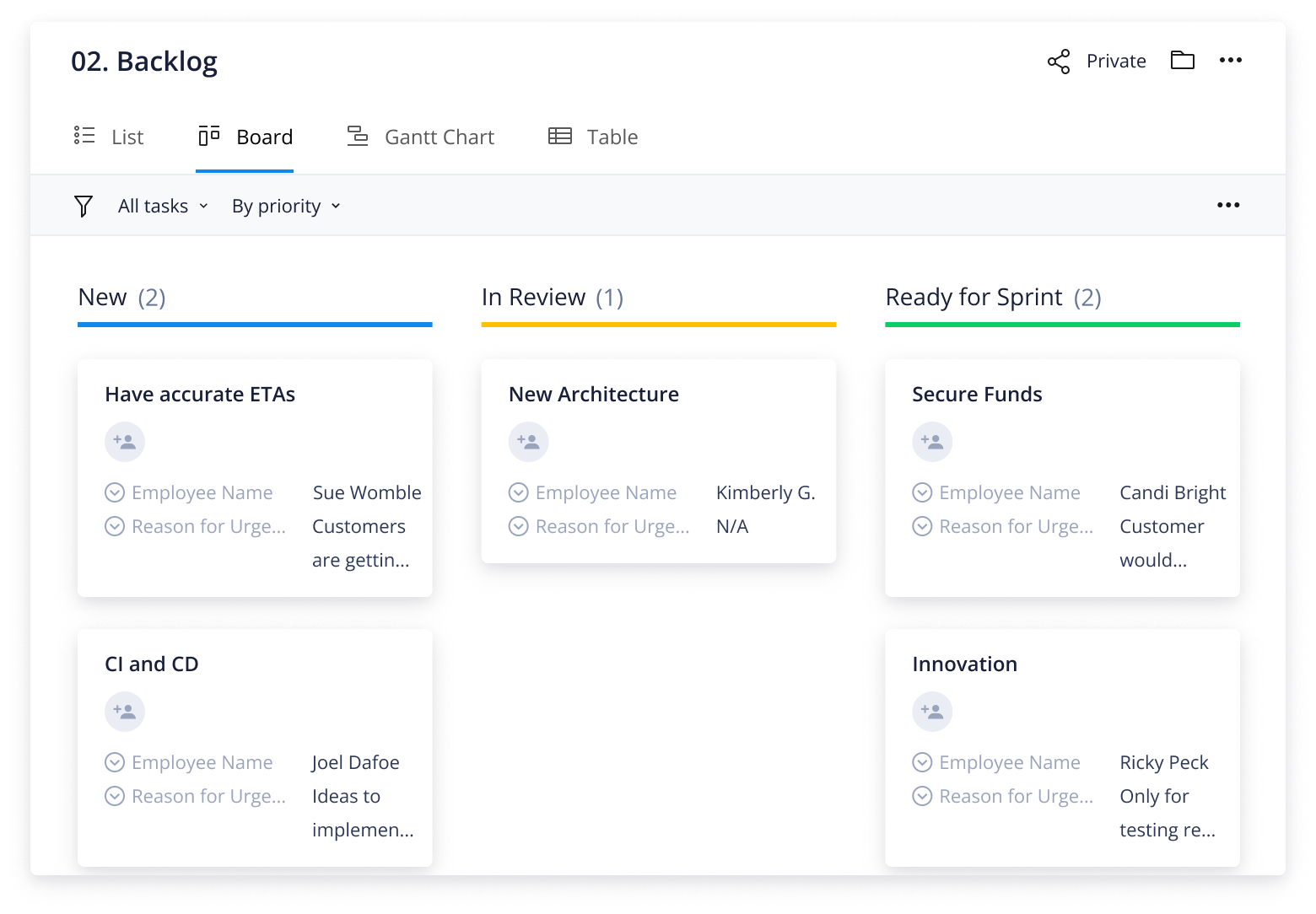 Pre-built and ready to launch in Wrike, the product backlog template allows teams to have a tracking system for product ideas and a customizable launchpad for all product projects.
Yes! The backlog template creates a framework for organizing product ideas and launching projects into your team's workflows. However, the real beauty of this template is that it is totally customizable, so you can create processes for your team that really work.
The product backlog template automatically builds a dynamic request form in Wrike designed to capture all product ideas and suggestions. Completely customizable, this form can be shared with all teams across your organization so you can streamline how you capture product suggestions.
Just enter your business email on this page to access the template and follow the instructions. Get instant access to the pre-built features in Wrike and hit the ground running.
Yes, the product backlog template is free. If you're already a Wrike Business, Wrike Enterprise, or Wrike Pinnacle customer, you can take advantage of this template right within your existing workspace. If you don't have a Wrike subscription, simply enter your business email to get your free trial and start organizing your product ideas and projects at no cost.