5 Things Marketing Agencies Can't Hide From Clients
Simple changes to resolve common client pitfalls
Marketing agencies are under constant pressure to drive profits while exceeding client needs. If teams fail to deliver or keep up with market trends, clients are the first to notice. Explore client relationship management issues and how to resolve them.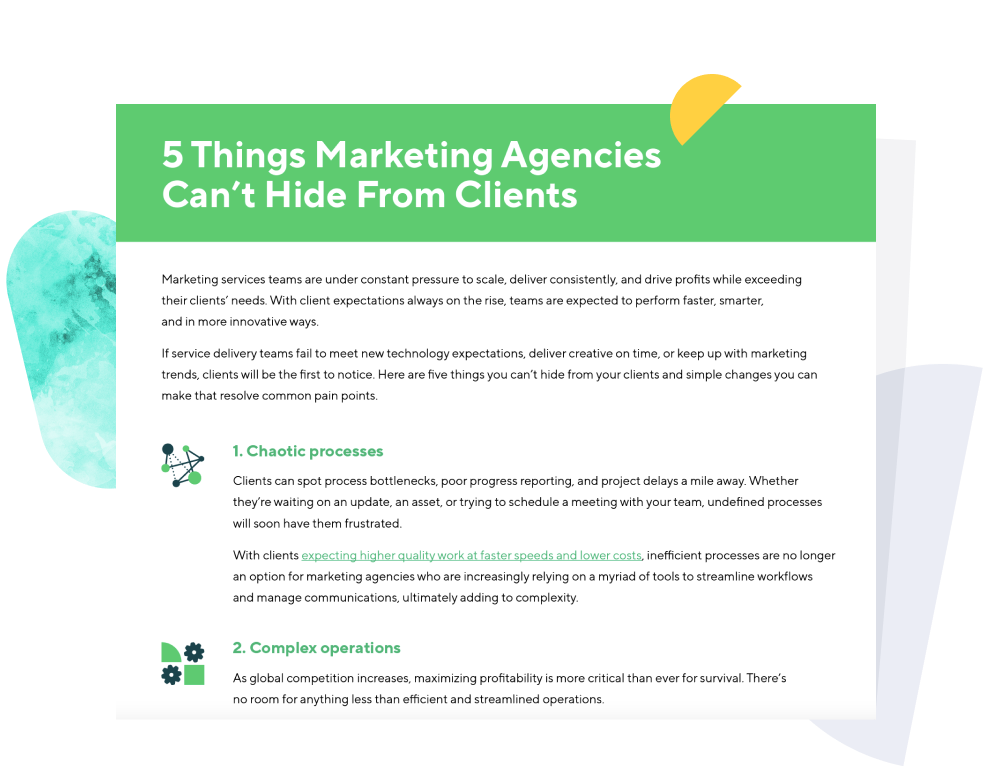 5 things you can't hide from your clients
How to up-level client experiences
Key technology and best practices for marketing agency client management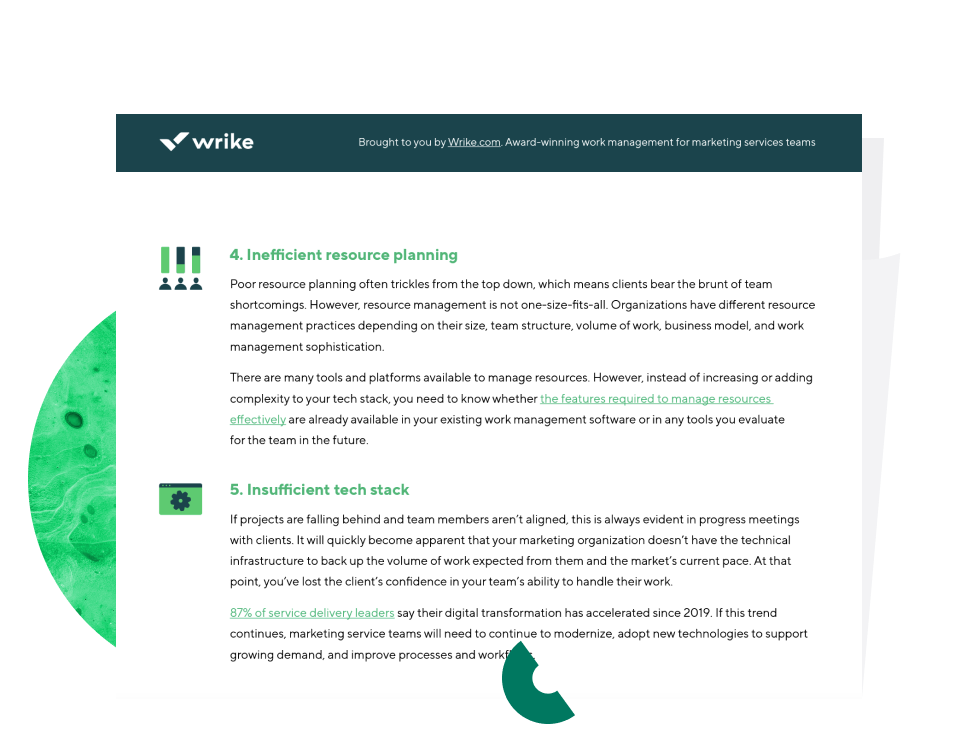 Ready to succeed for your clients?
View our one pager and learn how hypergrowth marketing agencies are staying ahead of the curve.