Get Campaigns to Market on Time, Every Time
Streamline creation and production of marketing assets in Wrike, then seamlessly store, organize, and distribute with Bynder DAM.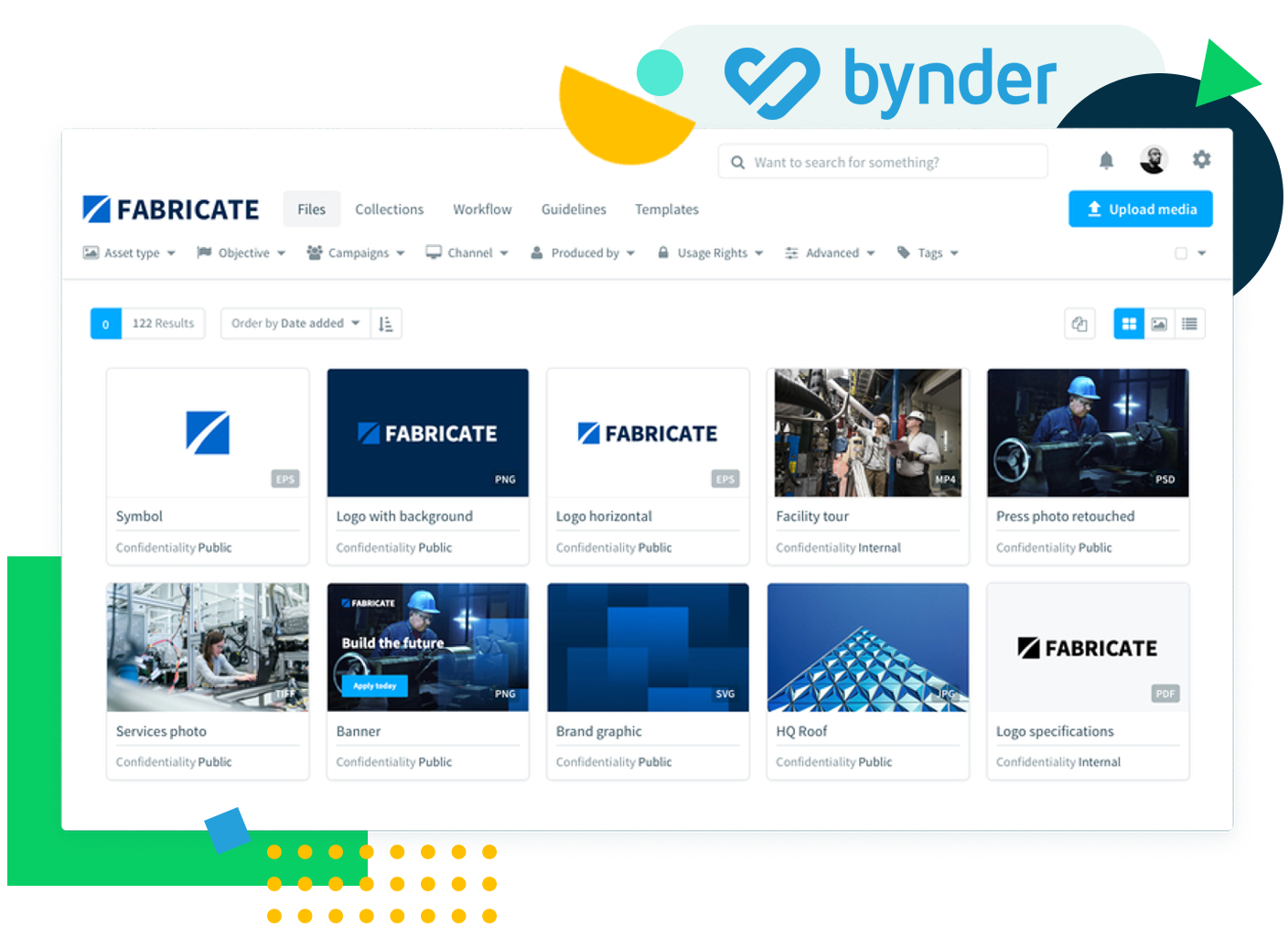 Boost efficiency from content creation to distribution
Collaborate across the lifecycle
Manage the creation, production, and distribution of assets from end-to-end.
Save time
Automate the upload process for approved and final assets.
Increase control
Link approved and final assets in Bynder to the project in Wrike.
"The Bynder DAM integration enables Wrike project management customers to seamlessly protect their brand identity, maximize impact, and eliminates silos."
Brad Kofoed, Senior Vice President, Global Alliances and Channel, Bynder

"The ability to filter and use Bynder's search engine power allows me to quickly find old versions of documents that need updating. It also solves another big problem because the previous solutions didn't have a great upload experience."
Dan Lauer, Web content specialist, Omron
Achieve more with these resources
Omron Automation Americas
Discover how Omron Automation creates a seamless content-driven CX.
DAM Comparison Guide
This digital asset management software comparison guide helps compare vendors and features so you can see which solution is perfect for you.
The definitive guide to DAM
Discover the key features, benefits, and use cases of DAM.
Want to learn more? Let's talk.
Fill out the form and we'll be in touch within 24 hours.