Wrike for All Marketing Teams
The comprehensive guide to features, onboarding tips, Wrike resources, and more.
Tackle common marketing challenges and work smarter
Too many marketing teams deal with siloed tools and limited work visibility, leading to a slower time to market. See how Wrike enables better marketing team collaboration, efficient workflows, and higher productivity in the midst of a complex, deadline-driven landscape.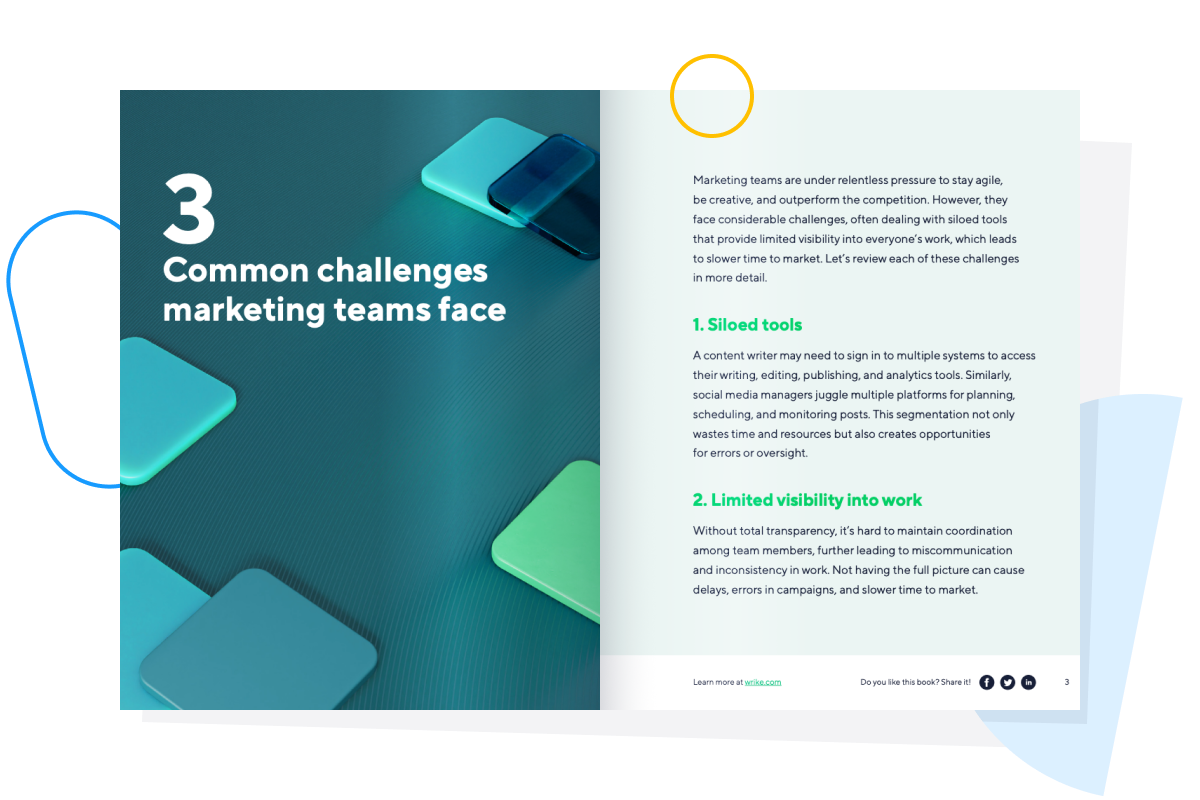 What's in the eBook:
Exploration of Wrike features, specific to every marketing team
Wrike onboarding checklist
Tips on encouraging team adoption
Success stories from Nickelodeon, Estée Lauder, and OSF Healthcare
Boost your marketing team's performance in Wrike
Discover how Wrike unifies every marketing team and empowers them to do their best work all in one platform.