How Wrike Scales for Your Enterprise
Optimize enterprise operations with Wrike
Dive deep into Wrike's multifaceted ecosystem tailored for diverse teams, from PMO to PS, marketing, and IT. Understand its transformative features, real-world applications, and strategies for achieving efficiency and scalability in large-scale enterprises.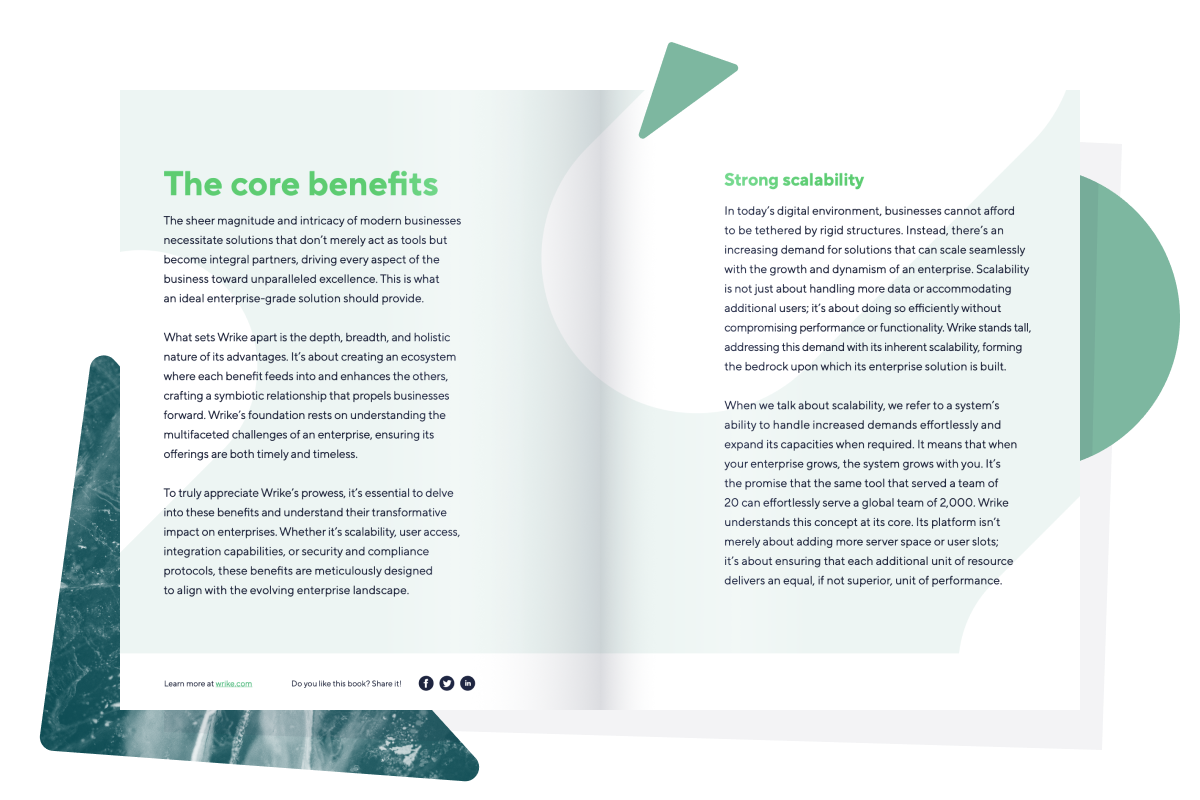 What's in the eBook
Scalability and Wrike Lightspeed highlights
User access controls for streamlined management
Powerful integrations for a cohesive workspace
Top-notch security and compliance measures
Versatile use cases for varied teams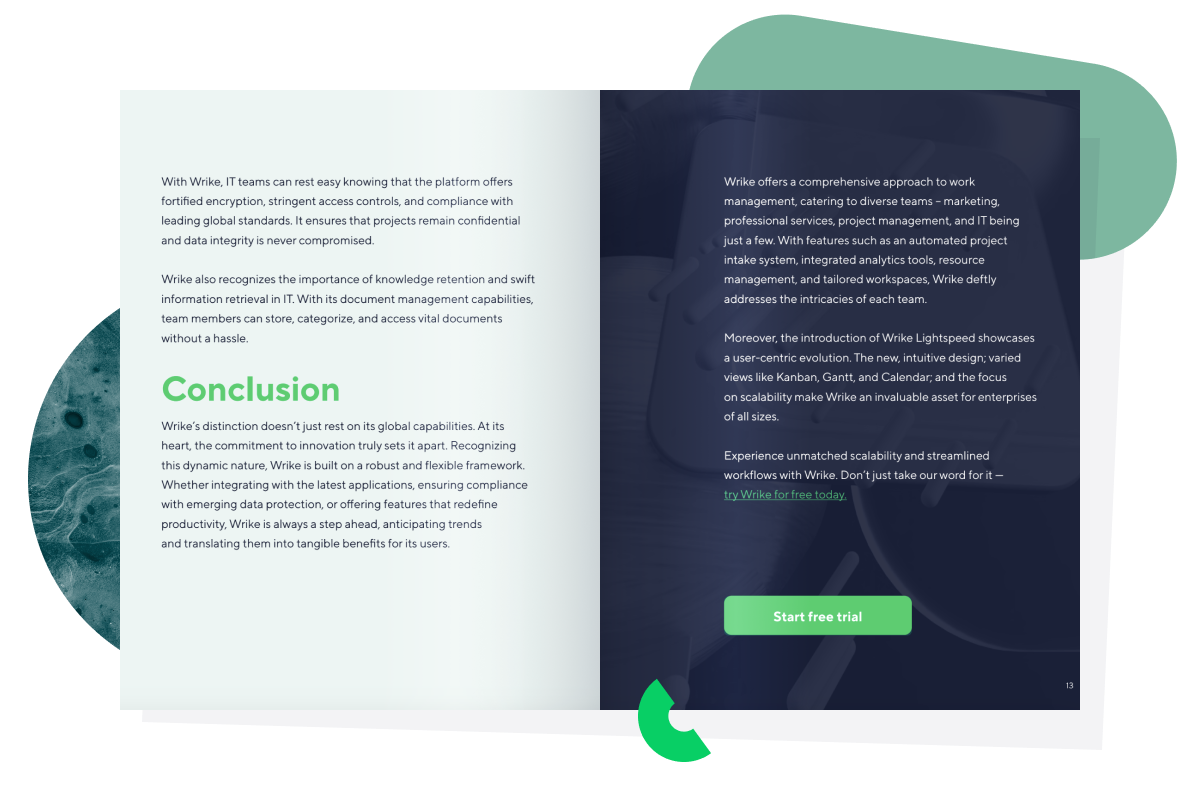 Elevate your enterprise with Wrike
Discover how Wrike empowers diverse teams, streamlines workflows, and anticipates industry trends for optimal growth.