PMO Scalability: A Clear Path Forward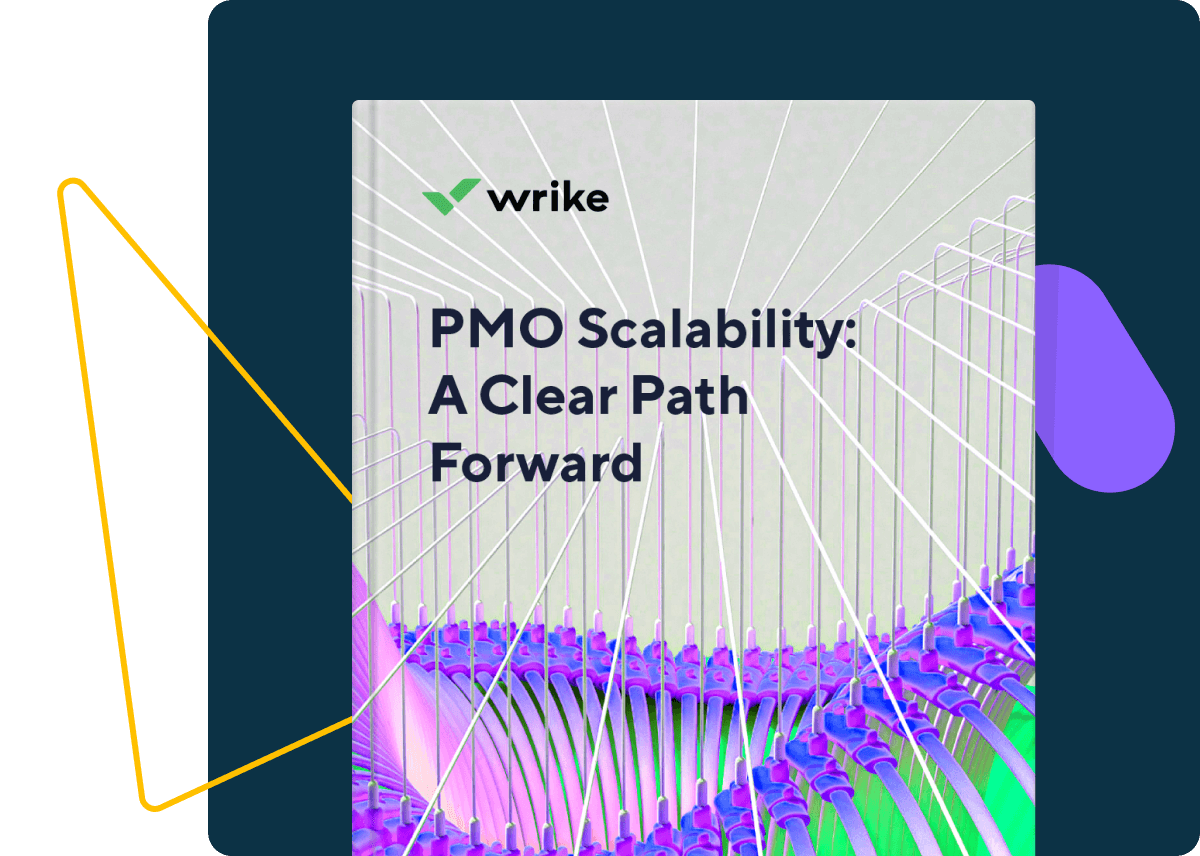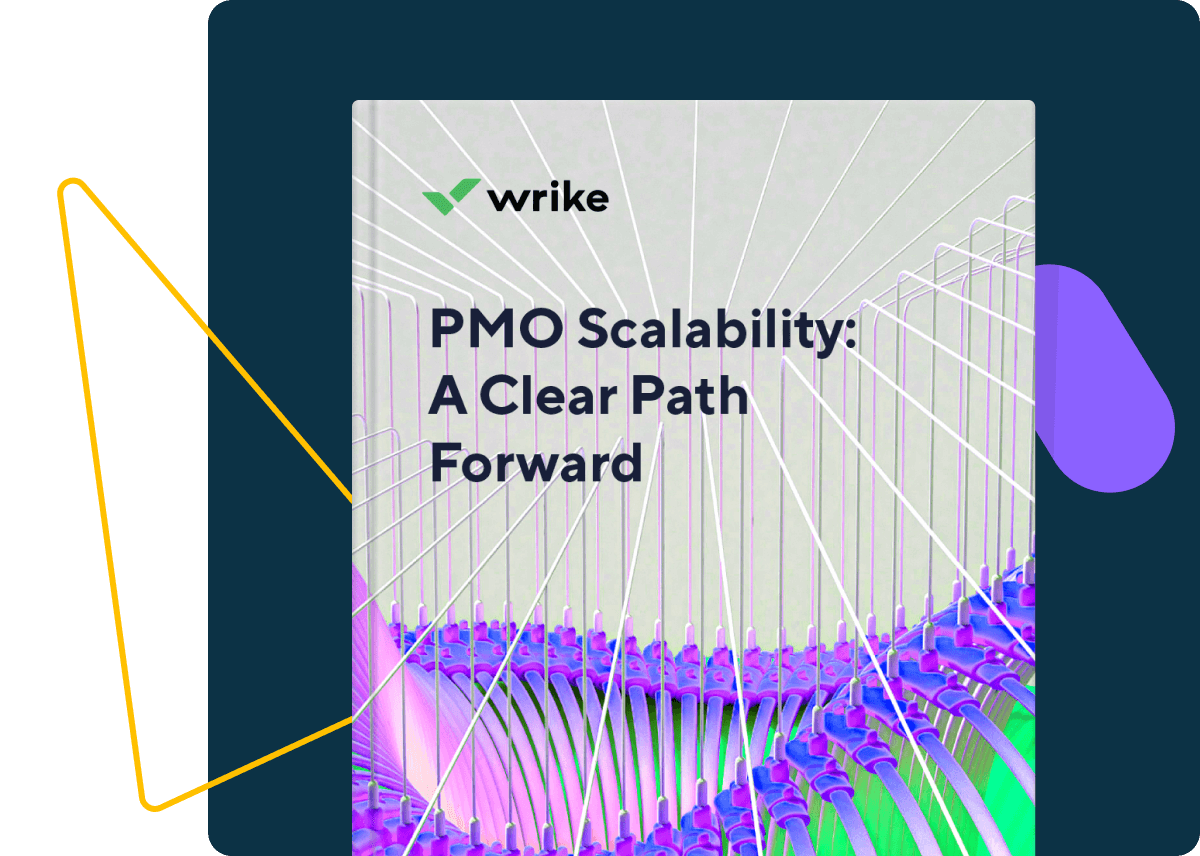 Unlock the full potential of your PMO
Discover how to embrace change, foster adaptation, and position your PMO for long-term success. Explore real-world examples, tips, and best practices for efficient project management.
What's in the eBook:
Understand the changing dynamics of the "new" workforce
Learn how flexibility and scalability empower PMOs
Discover the critical pillars of PMO scalability
Maximize your project management efficiency through actionable insights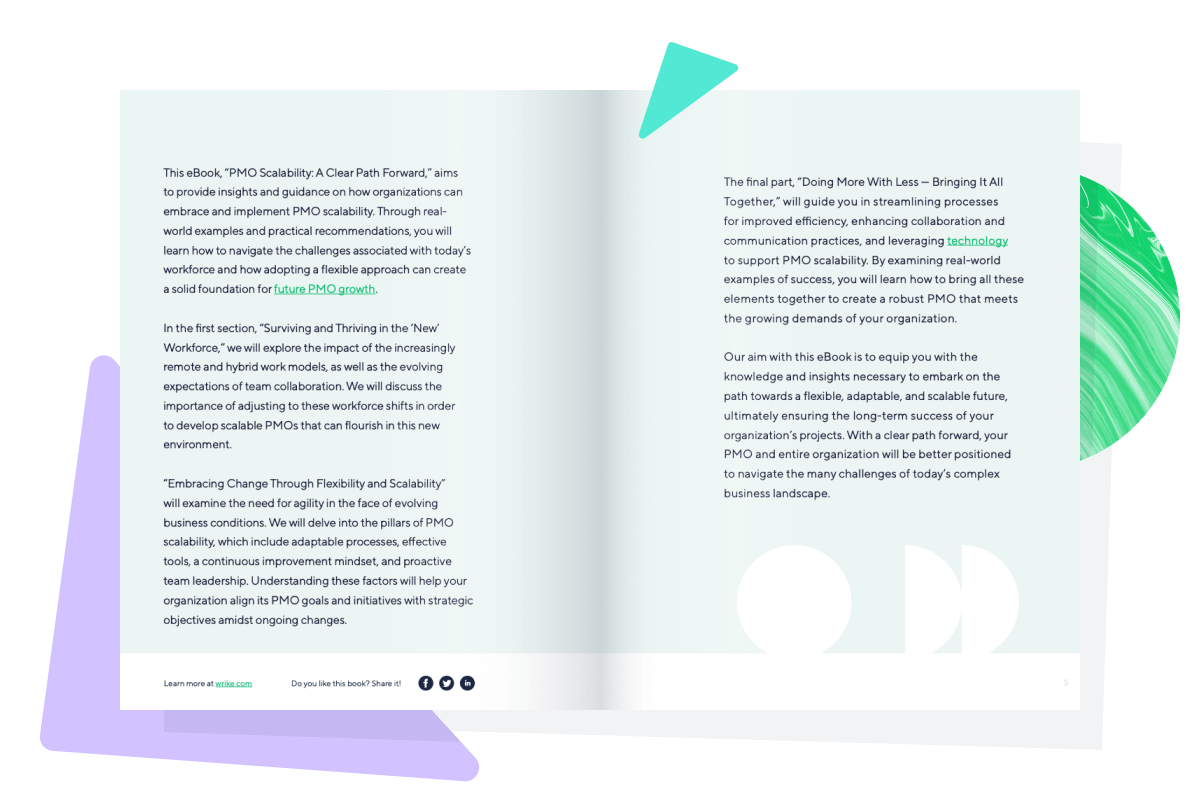 Boost your PMO performance with Wrike
Discover why leading PMOs trust Wrike to drive growth, agility, and success.