Best Practices for Managing Change at Your Organization
Making changes can be difficult. Take steps to ensure success.
It's difficult as an individual to make a change. When we try to implement change for a group of people at an organization, it can feel impossible. But failure can lead to unused tools, lack of innovation, and increased costs for the company. This guide looks at how people are motivated to change, the different types of teams and organizations, and practical tips to ensure the change you make is long-lasting.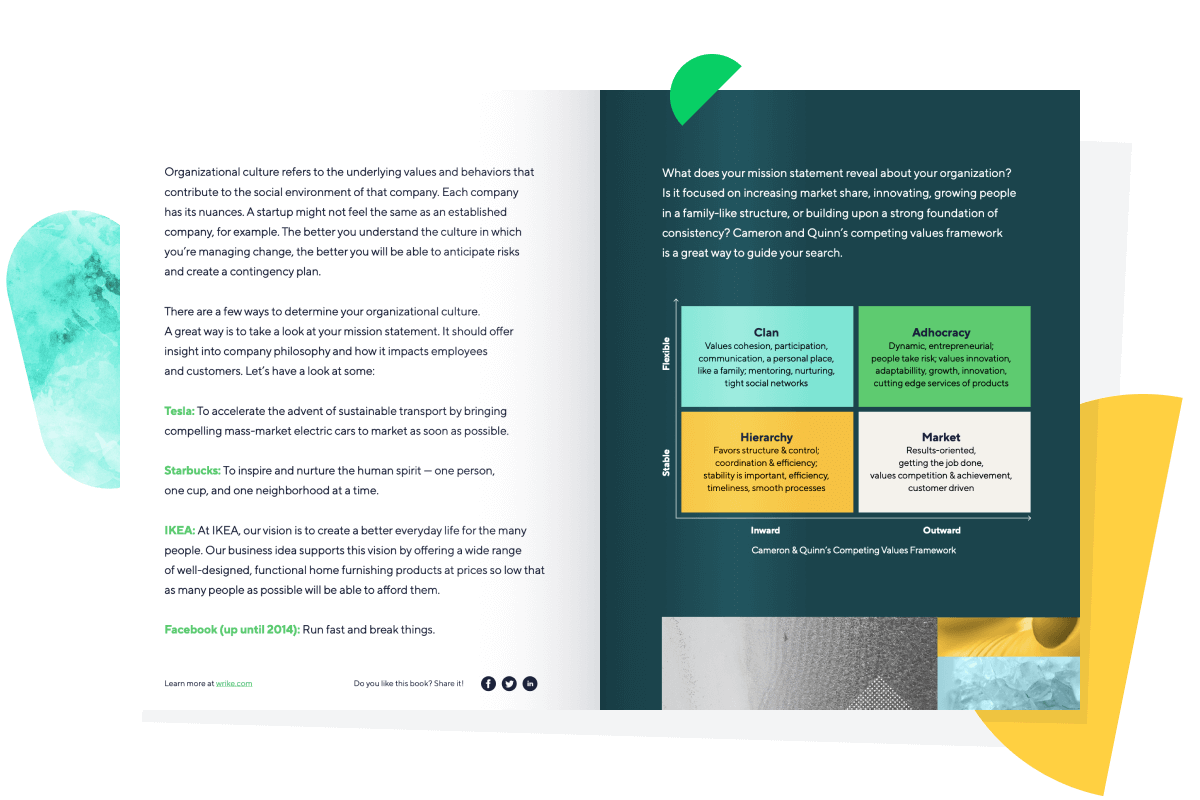 What's in the eBook
Change management fundamentals
Best practices when implementing change
Tips on how to navigate culture when dealing with change
Actionable insights you can apply immediately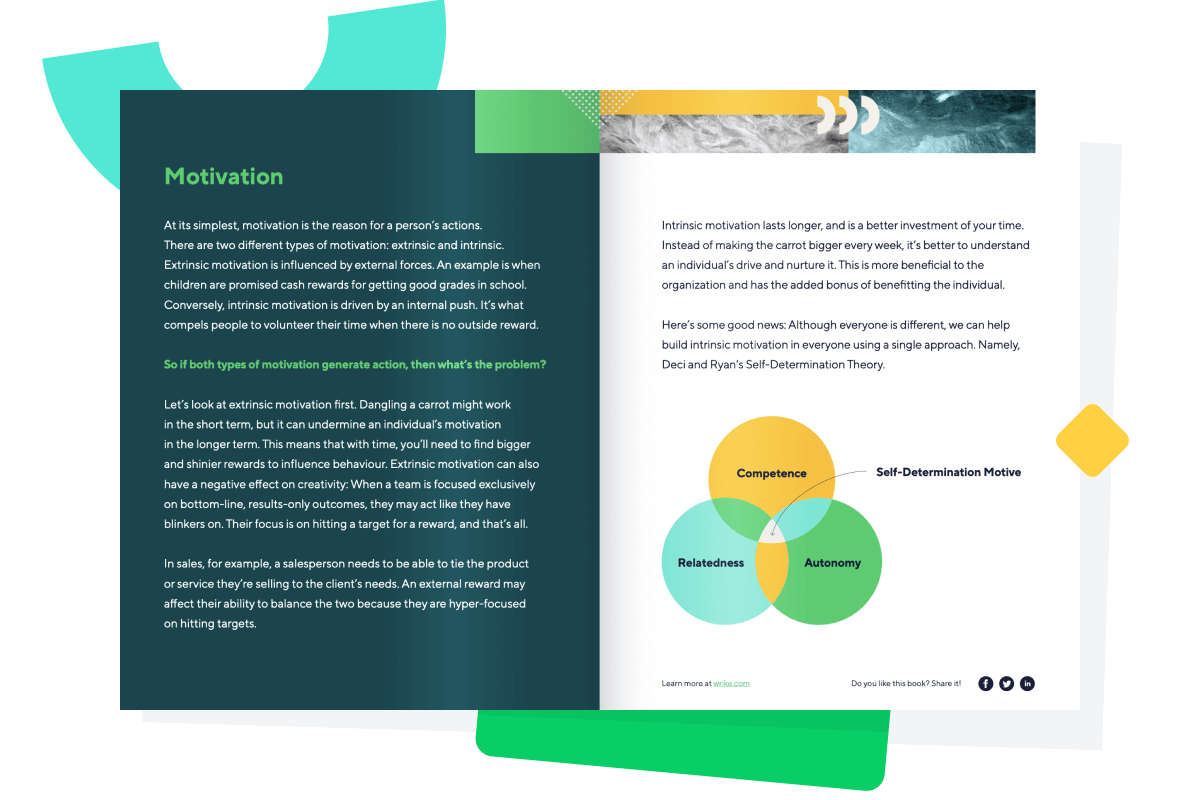 Become more productive with Wrike