Get all the features of Wrike, with no browser required
Distracted by multiple open tabs? Wrike for Windows and Mac enables you to break free from your browser. Pin the desktop app to your taskbar or dock so Wrike is always just one click away.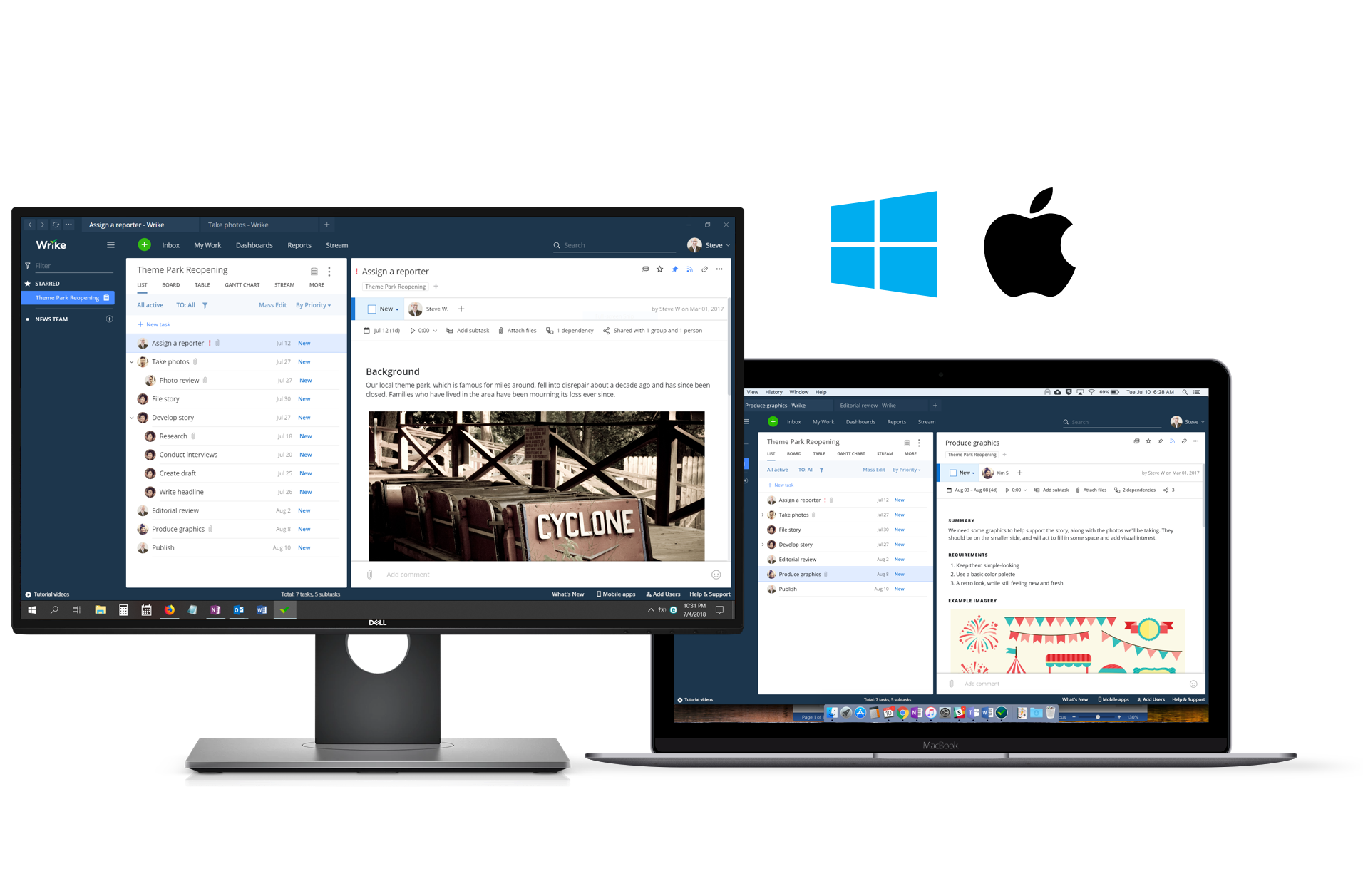 Accomplish more with Wrike for Windows & Mac
Increased focus: Removes the distraction of multiple, assorted tabs in a browser
Ease of access: Pin the app to your taskbar or dock, and have it open automatically at computer startup
Familiarity: Use Wrike like you do now, but without a browser
More control: Fine-tune notifications via operating system settings and respond more quickly to changes in Wrike
Greater visibility: Open additional Wrike tasks in separate windows or in tabs like a browser
Award-winning: Winner of the 2018 Windows Developer Award for "Commercial Innovator of the Year"
Compatibility: Available for both Windows and Mac
Yes, Wrike can be used outside of the browser. Android and Apple users can find the Wrike mobile application in the Google Play and App Store, respectively. The Wrike app is also available as a desktop application for Windows and Mac.
The Wrike desktop app is available to both Windows and Mac users. It is also available for Android and Apple users on mobile devices. Browser users can access their Wrike accounts from any device.
Wrike users have largely the same functionalities in the app as they do in the browser. You can receive real-time project updates, assign tasks, change task statuses, update task descriptions, and view calendars, and more.
As a Wrike desktop app user, you will receive notifications when you are mentioned on task updates from members of your team. They will appear in the corner of your screen, even if you do not have the app open in full screen.