The Top 5 Ways To Accelerate Time to Market With Wrike
How marketing leaders use Wrike to accelerate time to market
The proliferation of new digital marketing technology has fostered work complexities such as duplicative work and marketers toggling between disparate apps. The resulting work is wasteful and generates minimal impact.
See why Wrike is the top choice to consolidate tools, simplify work, and speed up time to market.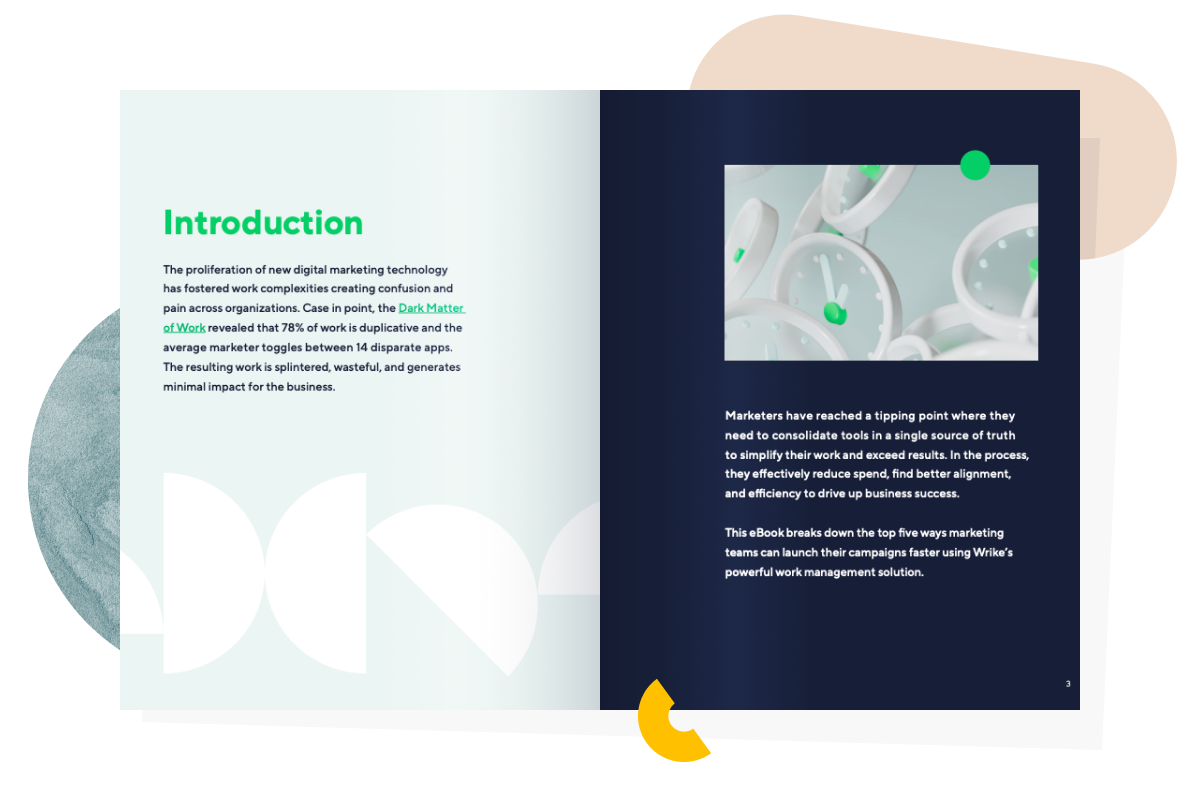 What's in the eBook
Why app consolidation and bringing marketing teams into one workspace is crucial
Specific ways work can be automated to save time and identify at-risk projects before it's too late
How Wrike empowers marketing teams to be more Agile and work as a cohesive unit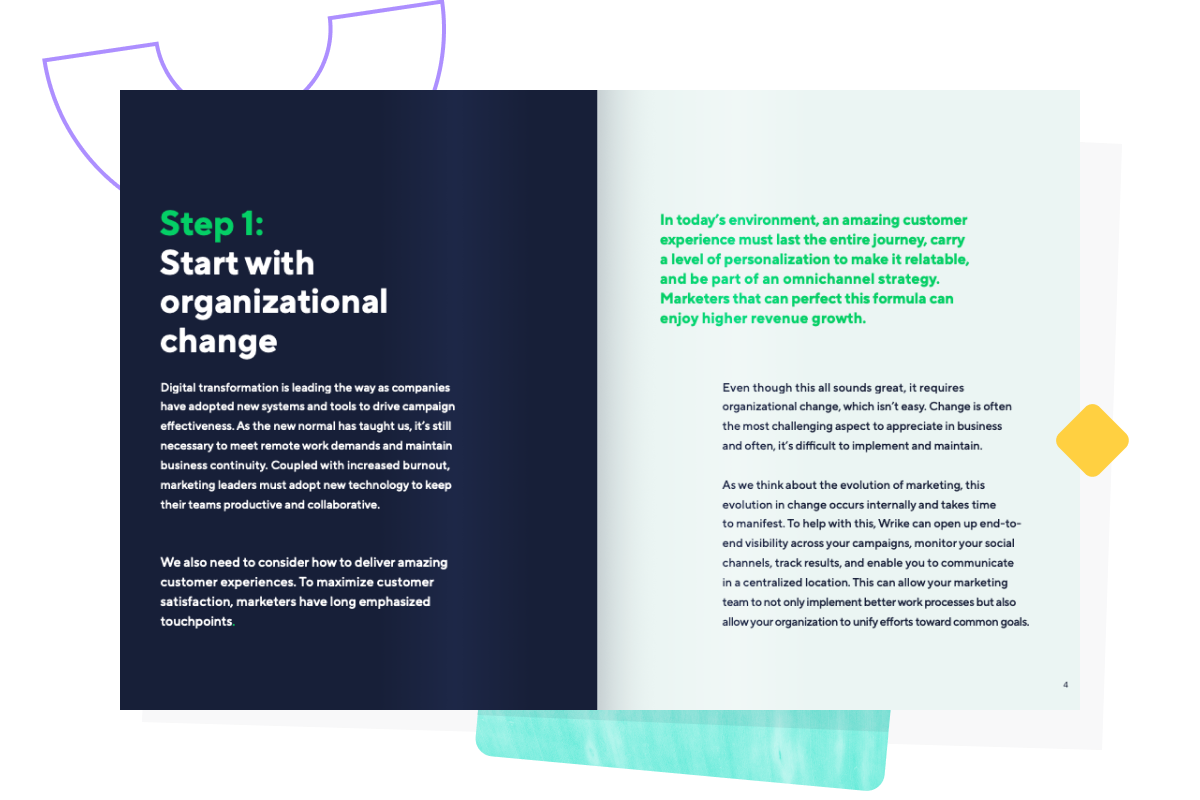 Launch faster, work together, and be Agile. All in Wrike.
Download our eBook to learn how marketing leaders get into market faster than ever using Wrike's powerful work management solution.