Wrike Helps Channel International Demand for Solera Products and Has Become Their Primary Source for Information Across Global Teams
Headquarters
Madrid, Spain
Industry
Software Development & Design, Technology
Why Wrike
Solera GD&C found Wrike's Request Forms had what they were looking for. They also discovered they could also use Wrike to enhance visibility and collaboration between teams.
Top Challenges
To manage global demand across 90 markets and to create online roadmaps that would provide full visibility into the demand status for their products.
Departments Using Wrike
Product, Engineering, R&D
Solera — Solera was founded by Tony Aquila with the mission to digitalize and empower mobility transactions across the critical 54 and 250 lifecycle touchpoints — these are the number of interactions drivers have with automotive industry professionals for cars, and trucks and fleets respectively — delivering true transparency and knowledge to all stakeholders. Today, Solera's leading digital technologies manage and protect life's most important assets: our cars, trucks, homes and digital identities. The company process more than 300 million digital transactions annually for approximately 235,000 partners and customers in over 90 countries.
Their story
Solera Global Data & Content (GD&C) was looking for a solution that would help them manage global demand across 90 markets and to create online roadmaps that would provide full visibility into the demand status for their products.
Solera GD&C is dedicated to meeting the needs of different markets, developing digital automotive solutions on a global scale, and taking innovation and digital transformation by storm.
As their business grew, it became increasingly difficult to manage and prioritize incoming product demand — both for new solutions and for changes to existing products — that arrived by phone, email, and instant messages. "We needed a transparent system through which we could communicate our needs. One that allowed stakeholders located in five continents to see what others had ordered in order to avoid duplication," says Helene Lanssens, Director of Product Management at Solera GD&C. In addition, they needed a solution that would help them establish a basis for prioritizing demand according to their objectives. The tool needed to allow them to create a standard application form for gathering all necessary information. One that would respond intelligently by automatically creating tasks so that they could be tracked later.
Solera GD&C found Wrike's request forms had what they were looking for. They also discovered they could also use Wrike to enhance visibility and collaboration between teams. "At first we were looking for a solution to manage global demand, but soon realized that we also needed software that would allow us to create different product roadmaps for global customers, and it turned out that we could do both with Wrike. Until then, product managers created their roadmaps in Excel and PowerPoint for each quarter and had to mail documents to stakeholders. Working with Wrike helped them go one step further," she says.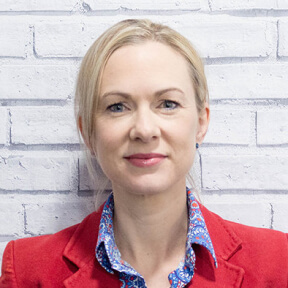 "Wrike's professional services helped us discover how to best leverage the tool so we could do what we wanted to do."
Helene Lanssens, Director of Product Management
Their victory
Wrike's request forms redefined demand management for solera and wrike's professional services helped them accelerate change and optimize processes.
Solera quickly identified the benefits that an online tool like Wrike brought to their team. With Wrike's Request Forms, Solera created a system that helped them manage and prioritize demand and automate processes. "We leverage the continuous flow of demand to prioritize our backlog and optimize our continuous global releases," says Lanssens. From each request, they create tasks that are assigned to an individual or group and the relevant information is accessible to anyone who needs it. "Wrike has become our main source of information — we just open a task to check the status of the demand or to stay on top of the latest updates," she adds.
In addition, product managers now create their roadmaps in Wrike using the Calendar function. This has given them a high level of shared visibility at a global level. "We decided to hire Wrike's professional services because we needed them to guide us and help us discover how to harness the tool's potential to achieve our goals. In addition, they helped us review and optimize our internal processes and structures and to be aware of the need to take time to analyze what we were doing and what we wanted to achieve using Wrike," explains Lanssens. "It's important for us to be able to count on professionals who can help when it's needed most. The truth is that we're very happy with the implementation service and with Wrike's support team. We have a lot of confidence in them," she adds. Solera GD&C also emphasize the role that professional services played in the management of the change the company faced. "Thanks to professional services, we were able to accelerate change and expansion of Wrike to all Solera teams and countries quickly and efficiently," says Lanssens.
Solera are aware that achieving operational excellence consists of moving forward and evolving as the environment changes. That's why the Solera team in the United States and Canada also decided to adopt Wrike. "When they were presented with it initially, they thought it wasn't going to be simple. They had been using another tool for two years. Despite this, they were able to implement the solution in just two months and now they are very satisfied with Wrike. The feedback is very encouraging," she explains.
Now everyone uses Wrike, so they have a clear view of what's happening. They can easily get global project status reports, manage demand, and share roadmaps with stakeholders.
"This is one of the reasons why I not only recommend professional services to those who start with Wrike from scratch, but also for those of us who are already using Wrike and want to go deeper into its functionalities or expand and improve the use of the tool in the company," Lanssens says.
Disclosure: This case study was conducted by Wrike, Inc. in collaboration with Solera Holdings, Inc. After the commencement of this study, Solera's parent company, Vista Equity Partners Management, LLC, acquired a majority interest in Wrike.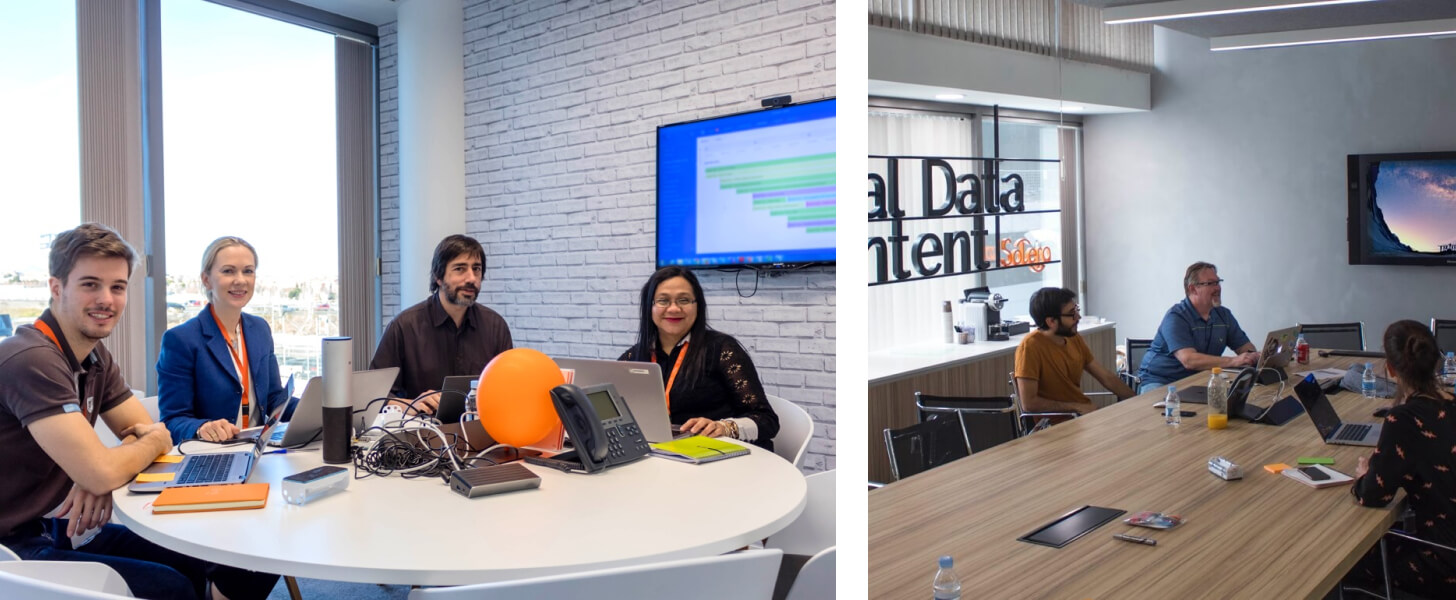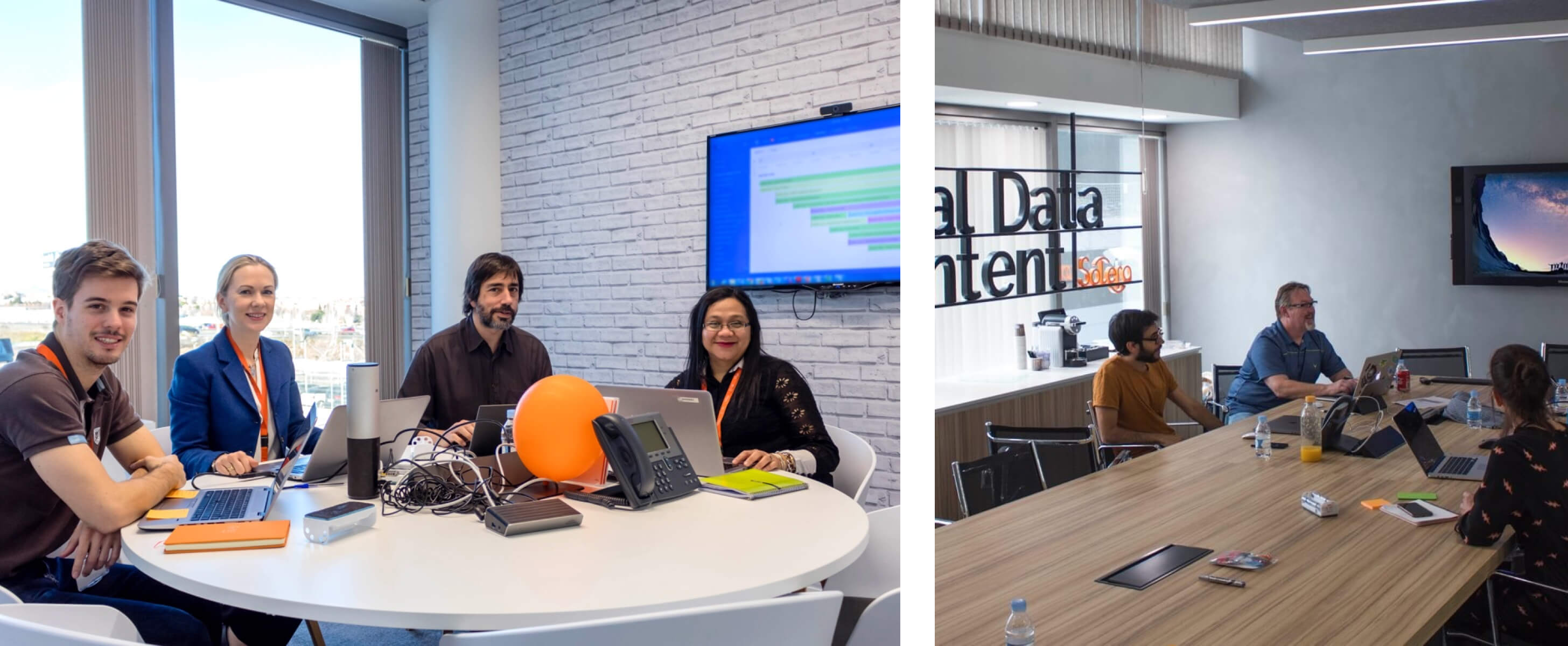 Their superpowers
Calendars
At Solera GD&C, product managers create their roadmaps in Calendars and use the year view to keep track of their projects visually. The Calendar feature helps teams keep track of what to work on and when, to stay in sync with colleagues, and to see project schedules more clearly. They are very easy to share thanks to the external, read-only link functionality.
Customized fields
Custom fields allow each task, folder, or project to adapt to the information needs of their team. "We use custom fields to capture the estimated effort of each phase or the expected revenue, and to highlight risks or any aspect we want to share with management and reflect in the reports," explains Lanssens.
Mass editing
Mass editing allows teams to make changes to multiple tasks simultaneously from the List view. "Mass editing is very useful and saves time when someone on a team changes role and it's necessary to reassign their tasks and projects to another product manager. Or for when changes are applied to a large number of tasks," she says.
Find out how Wrike can help your business
Schedule some time to talk with one of our experts.