The world has already moved online; has your job moved with it? Gone are the days of managing work using pen and paper, whiteboards and dry erase markers, sticky notes and the walls of your cubicle. And saving Microsoft Word documents and spreadsheets in a folder on your computer has become a thing of the past.
Today's most effective project managers are the ones who have moved their teams and processes online. Using online project management, collaboration software, and cloud file storage systems, work is getting done efficiently and with better results. These digital project managers are the new faces of project management, and if you are looking to dive into the field, you need to start preparing now. 
Luckily, we've complied just about everything you need to know about being a digital project manager; from salary to skill set. So, put the pen down (you're digital now, remember?) and study up on what it takes to become a digital project manager:
1. What is digital project management?
If you're wondering, "what is digital project management?" this is a good place to start. Digital project management is a streamlined process of managing online projects from concept to completion within budget and using a certain amount of resources. It involves, planning, delegating, tracking, reviewing, and measuring  results; usually all done using a project management software. The goal of every project is different, but the overarching objective is to grow business and see valuable ROI from the project. Types of projects can range from events to content digital projects. For examples,
see here
. 
2. What is an example of a digital project manager job description?
Good question! Digital project manager job descriptions can range based on type of project and/or tool the company uses to manage those projects. Some companies will require you to already have experience with a specific tool or train you on the tool, if you fit well into the skill set they're looking for. 
Here is a typical digital project manager job description: 
We are looking for a Project Manager with at least 3-5 years of Project Management experience. Qualified candidates will have experience with planning, directing, and coordinating technology projects and teams. This position reports to the PMO Director. The successful candidate will be capable of interfacing with professionals at the highest organizational levels within the client base.
For more digital project manager job listings,
click here
. 
3. What are some common digital project manager skills?
Several digital project manager skills are acquired through basic work experience and collaboration. Skills such as time management, resource management, planning, organizing, and delegating can be developed in almost any role. However, there are several courses, books, and certificates you can obtain online to help you stand out against the competition. Check out our blog post on
5 Online Project Management Courses for Beginners
for a full list of PM courses and certifications. 
Here is an example of a list of required skills you might see in a digital project manager job description:
Schedule & lead project meetings
Draft meeting agendas & meeting notes
Assign & schedule project tasks
Lead & direct project team members
Prepare & monitor project schedules & budgets
Manage project scope
QA all project deliverables
Contribute to client proposals & quotes
Build project reports
Assess and evaluate project success
4. What is the average digital project manager salary?
The average digital project manager salary can range anywhere from $40,000 to $93,000 per year with the average
being
about $60,000 per year. Salary usually varies depending on your role as the digital project manager
, location,
and how much experience you have in the field. 
5. Is there a digital project management methodology?
In fact, there are several. Some of the most popular project management methodologies fall into either waterfall or
A
gile. Waterfall methodologies are a much more traditional approach to project management; building scopes, managing resources, and working in phases. This process is popular because it is pretty easy
to
envision and ramp up quickly. 
Agile is a much more evolved methodology; built on the backbone of flexibility and collaboration. While
W
aterfall has a strict plan to follow,
A
gile approaches give the team the ability to respond to change quickly and efficiently. This also allows the client or stakeholder to come in at different stages and make sure their expectations are actively being met before moving forward.
6. What are digital project management tools?
Cloud-based project management and collaboration tools show you exactly where work stands at this very moment. When work is being done right where you track overall progress, you'll always have the latest status of work, so you can communicate with executive stakeholders using real, up-to-the-minute data. You can cut out status update meetings, because you know what's going on just by checking your project management tool.
Keeping all your documents, images, and information in a cloud-based project management tool and/or file storage tool means people can download the files they need right when they need them — without badgering you. And they won't have to wait 24 hours for you to respond to their email, so work can move even faster.
Work and feedback are all kept in the same place, so you can reference it as often as necessary. No arguments over "He said/She said" or "I didn't realize that was my responsibility," since everything is clearly documented in one place that everyone can access.
Has a key team member unexpectedly taken leave for a few days? That can cause a huge delay in your schedule. 
Using project management software that includes Gantt charts gives you easy options to remedy your situation
.
Look at your Gantt chart to see if you can afford to wait for your team member to return.
If you can wait, rearrange the tasks on your Gantt chart to reflect your new deliverable dates and let the team know they should check the updated schedule. It maintains one version of the truth.
If you can't wait, reassign the task. Since the original assignee has been tracking all their progress in the online project management tool, the new assignee should have all the information they need to easily pick up where their teammate left off.
When you organize your projects and tasks in an online project management tool that is shared with your team, stakeholders can easily find out where a work project stands. Everyone gets visibility into who is assigned to what, when tasks are due, what stage work is in, who is bottlenecking progress and what's coming next. You're empowering your team with the knowledge they need to be effective.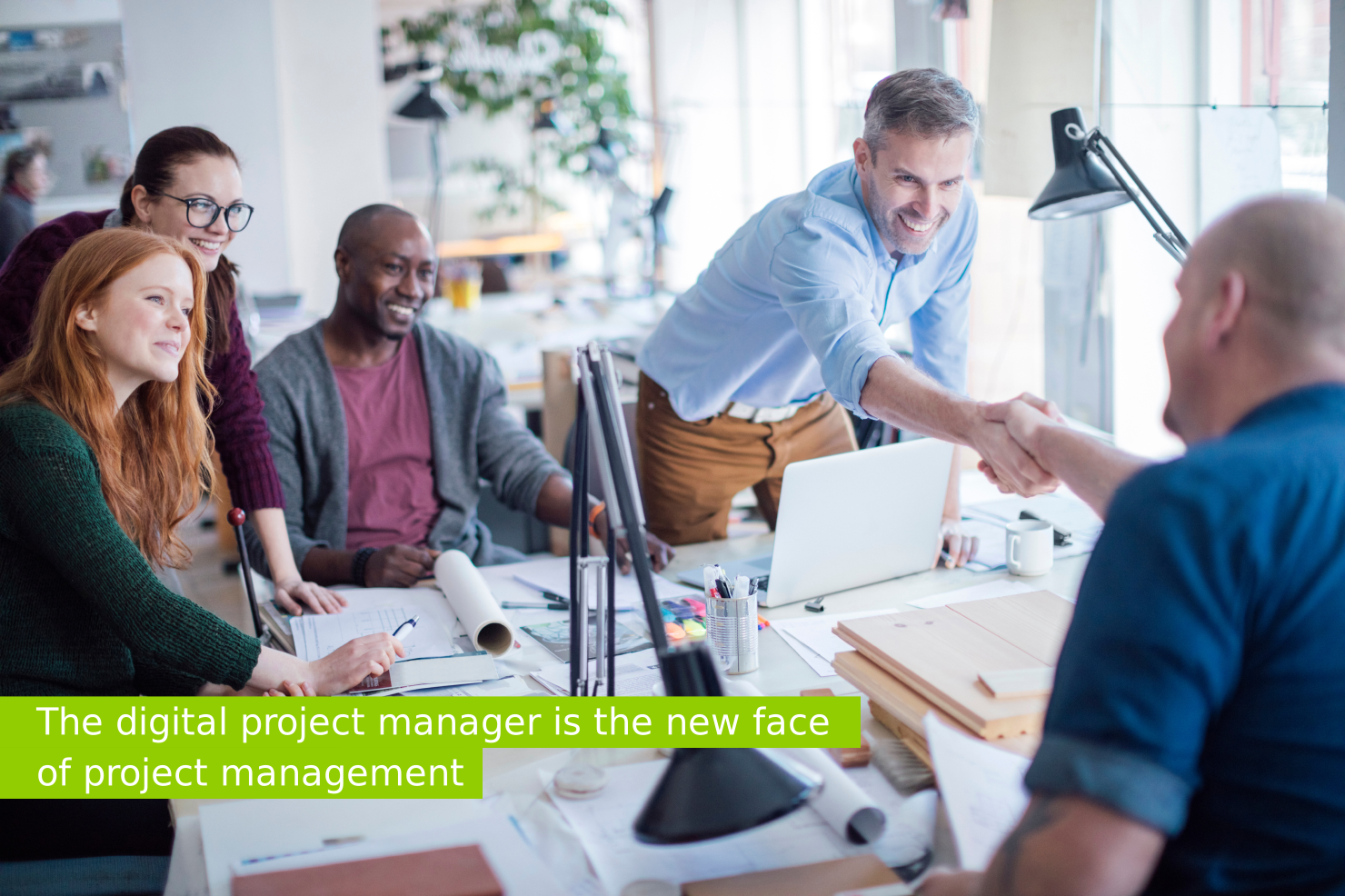 Other digital project management resources:
What does being a digital project manager mean to you?
If you've already made the switch to digital project management, share your story. What has changed since you moved work to the cloud?