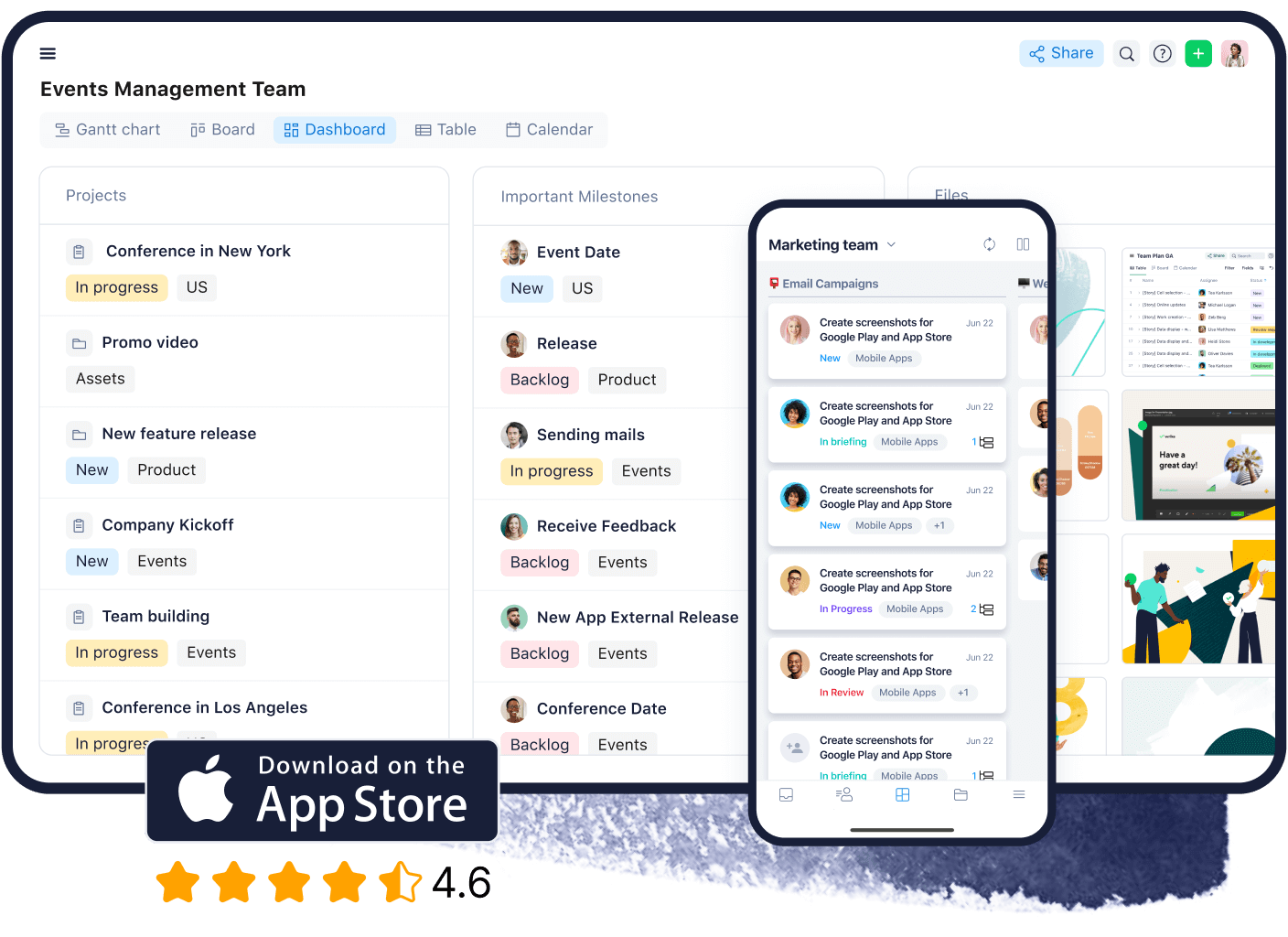 Collaborate in real time with your team and most important stakeholders
Create tasks with ease and manage workloads by submitting a request form
Monitor projects and keep momentum going
Access the reports and documents you need instantly
Get advanced security features to keep your company info safe
Don't let choppy internet or poor reception stop you from updating work — with offline mode
Available in English, German, Spanish, French, Italian, Japanese, Brazilian Portuguese, and Russian
Yes! You can download the Wrike app for your Apple/iOS devices. To download the application, visit the Apple App Store, search "Wrike", and install the application. Log in to your Wrike workspace and begin managing your work on the go from each of your devices.
Yes, as a Wrike user, you can use the app in offline mode. As soon as you are connected to the internet again, your work will sync and the workspace will begin updating in real-time once more.
Wrike users can download the app in the Apple App Store. Download, log in, and easily use Wrike across your mobile and desktop devices.
Wrike is available in more than just English: Spanish, German, Italian, French, Russian. Portuguese, and Japanese speakers can also use Wrike in these languages.