Online To-Do List for Work
Manage all of your team tasks from one space with Wrike's versatile work to-do list software.
Feel like you're missing something?
Seamless set-up
Setting up your work to-do list is easy with Wrike. Create tasks and subtasks in seconds, and cross-tag them into relevant folders to categorize your workload.
Customizable tools
Wrike's task management software can be tailored to suit your specific assignments. Explore custom request forms, workflows, and project views.
Speedy delivery
Monitor team to-do lists at a glance to assess individual progress. Address roadblocks to ensure deadlines are met and projects are delivered on time.
Wave goodbye to sticky notes
Is your workload spread across scattered notes, hasty DMs, and flagged emails? Streamline your individual and group tasks with Wrike's online to-do lists.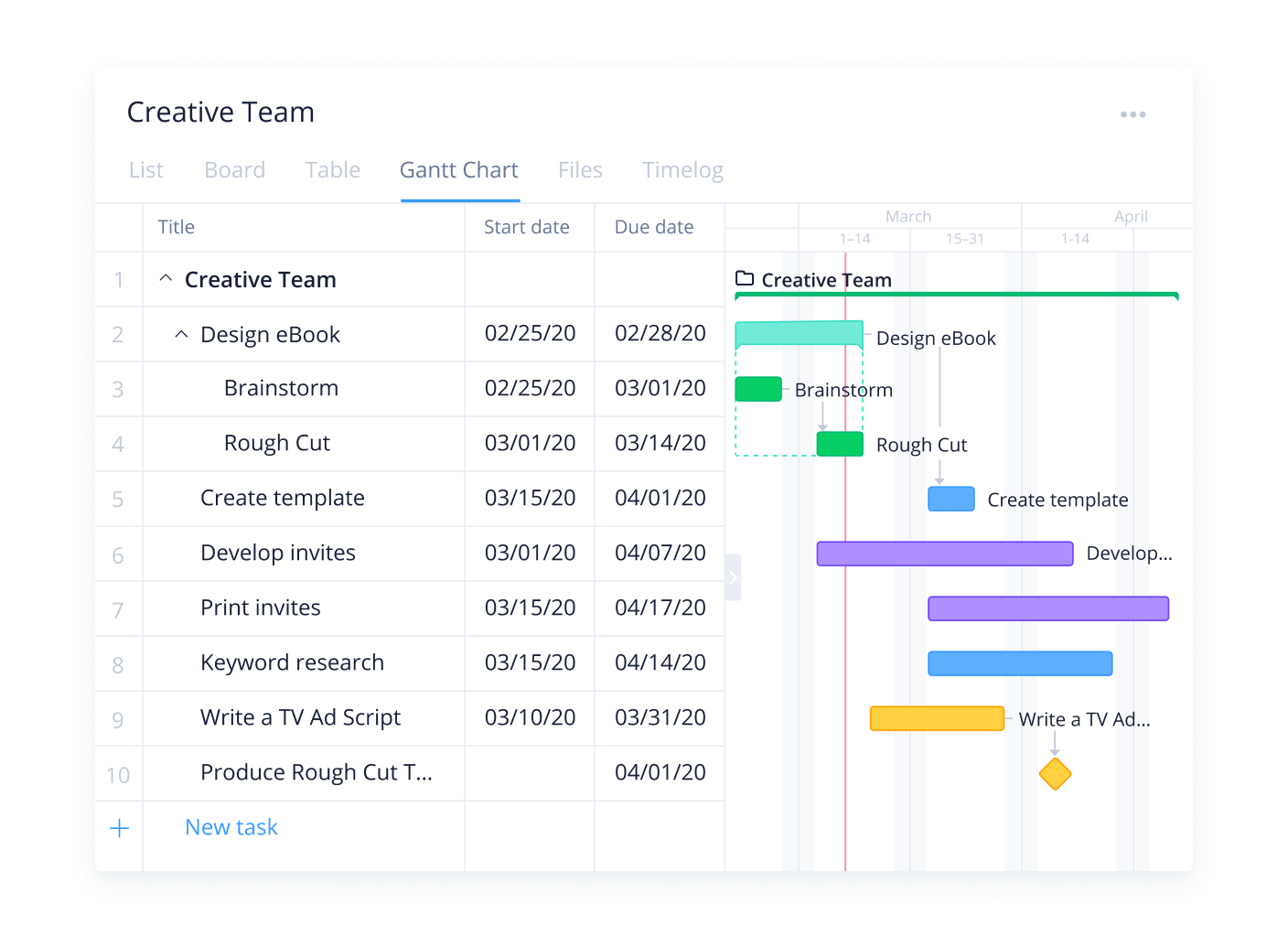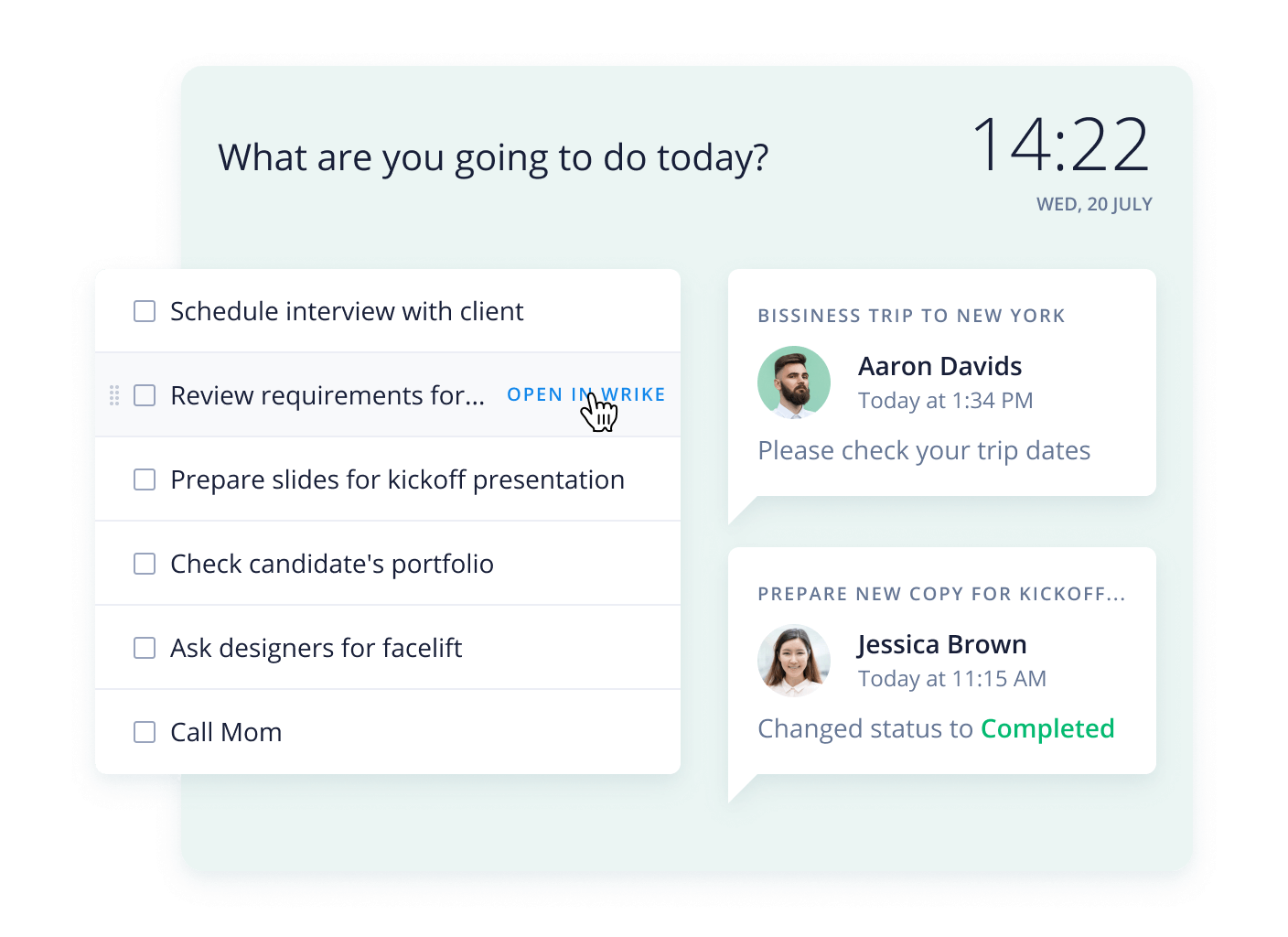 Optimize your team to-do list with these templates
Actionable Meeting Notes
Keep track of meeting minutes and turn them into action items. Create tasks and subtasks, and assign them to team members to get the ball rolling.
Work Plan
Managing a hybrid project? Organize your team task list with cross-tagging, customizable dashboards, and a clear folder structure.
Sprint Planning
Add structure to your sprints with this template. Create task accountability, limit priorities, and prepare for sprint retrospectives.
"I used to operate three different notebooks with all my to-do lists for each event. I think everyone in the office benefits from dashboards."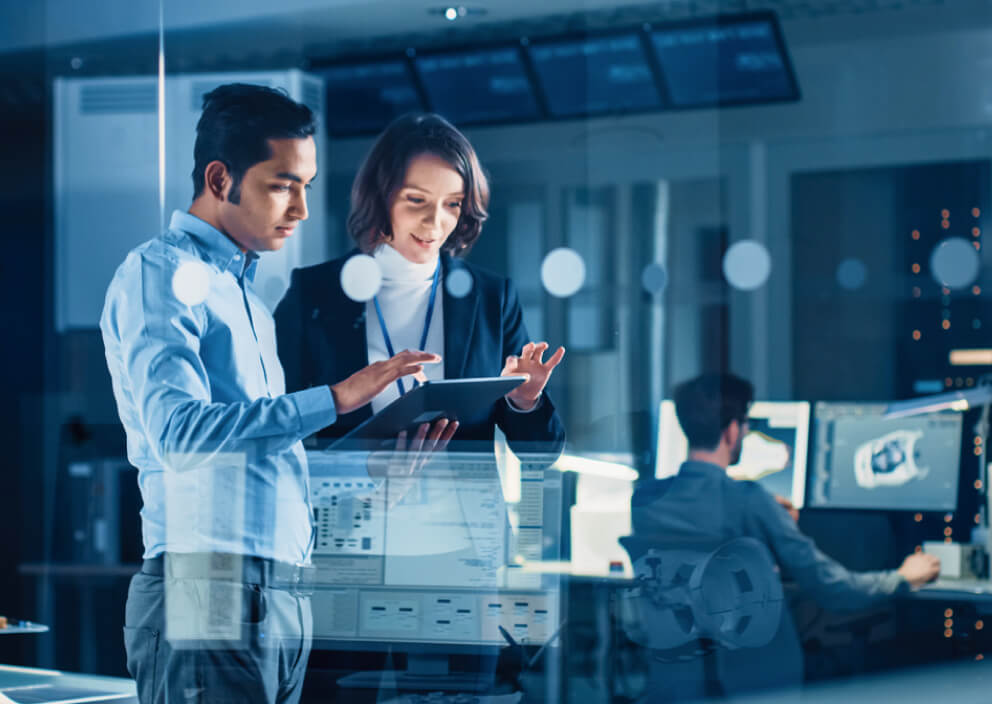 "Now, we can ensure that certain steps of our standardized processes have been followed, approved, and viewed by the right people. Wrike simply helps people work well together."
"Wrike's Activity Stream became a quick, online way for everyone to observe what's going on without sitting through briefings five times per week."
Resources to boost your productivity
Deliver Your Best Work With Wrike
Download this datasheet to find out how Wrike's software can empower you and your team to achieve project deliverables on time, every time.
Maslow's Theory of Motivation
How is Maslow's hierarchy of needs relevant in project management? Read this blog post to explore the benefits of employee motivation.
25 Must-Know Productivity Tips
Work smarter, not harder. This eBook offers practical advice to help you cut down on repetitive tasks and focus on your main priorities.
Take control of your work to-do list
Try Wrike's task management software free for two weeks.