Fashion Innovator Gwynnie Bee Uses Wrike to Scale Operations & Improve Customer Service, Reducing Order Processing Time by 60%
Headquarters
New York, USA
Industry
Clothing - Retail
Feature Highlights
Timeline Management, @Mentions
Departments using Wrike
Engineering, Merchandising, Customer Service and Warehouse Operations
Top Challenges
Quickly scaling operations. Inability to track project timelines visually. Difficult to anticipate project risk.
Why Wrike
Needed a robust work management solution to visualize project progress and timelines, reduce administrative tasks, and centralize collaboration.
Gwynnie Bee — personalized clothing rental service, offering the largest collection of plus-size clothing on the internet, has been featured in InStyle, Marie Claire, and Glamour for its unique relationship-based membership approach and flexible shipping model.
Their story
Quality of work suffered and project visibility was poor while efforts were focused on managing a high volume of tasks.
In early 2015, Gwynnie Bee was rapidly growing, and just acquired a new 75K square foot distribution center in Ohio — 2,000 miles from its New York headquarters. The company grew without formalized program or project management processes, primarily using Excel, and was ready to scale to the next level.
Phillip Hoffman, Senior Program Manager, was hired to help manage the project program and processes for the new distribution center, as well as cross-functional projects for the company. One of his first decisions was to move away from Excel to a cloud-based, collaborative project management system the team could use from multiple locations. He considered Microsoft Project, and researched other options, but ultimately chose Wrike because of its more robust functionality, browser-based platform, and high performance in Mac and PC environments.
Hoffman introduced both Wrike and cross-functional project planning to Gwynnie Bee, collaborating with project managers across Engineering, Merchandising, Customer Service and Warehouse Operations. Hoffman wanted to improve specific KPIs, including consistency of the operation and customer service through better collaboration, inventory management, and order processing. The team would use a waterfall planning approach, with extremely close monitoring of timelines, and daily collaboration across regional and functional teams.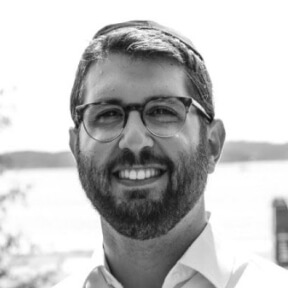 "The timeline view in Wrike was always really great because you could visualize it, you could simply drag and drop, you could slide the dates over, and you could create dependencies in a graphical way, as opposed to having to go through a bunch of UI. Just being able to literally grab the arrow and drag it was always really helpful."
Phillip Hoffman, Senior Program Manager (PgM)
Their victory
With Wrike, Gwynnie Bee increased operational efficiency and quality of service, and scaled strategic projects.
From 2015 to 2016, the number of strategic projects completed increased from 27 in 2015 to 40 in 2016. Order processing time was reduced by 60% in 2016. Shipping quality and speed also dramatically improved.
Focus: stack rank prioritization + planning in Wrike
Hoffman first started stack ranking projects on a regular basis to make sure highest-impact efforts were completed first. Next, Hoffman, Betty Kang, and Valerie Toscano moved green-lit projects into Wrike for planning, using Timeline and Table views. "The timeline view in Wrike was always really great because you could visualize it, you could simply drag and drop, you could slide the dates over, and you could create dependencies in a graphical way, as opposed to having to go through a bunch of UI," says Hoffman. "Just being able to literally grab the arrow and drag it was always really helpful."
Timeline management
Project managers plan projects and collaborate with internal and external team members directly in Wrike, using it as the single source of truth for decision-making. "We use Wrike instead of email to reach an agreement and also to record all the history," says Kang. "I think it's helpful for this team to be able to see the magnitude and the impact of their work."
Hoffman and project managers use the Timeline to carefully manage dependencies and monitor project health. "That was really key for us. We wanted to have consistency in terms of how we were all looking at the project plan and how we were all thinking about it," says Hoffman. "The dependency and timeline view is the most important one for us, and we use it for most cross-functional projects," says Kang.
Dependencies, alerts, and notifications of schedule changes
As team members complete items, Wrike notifies the next team member that they can start work. "The dependency view is extremely important for us to launch our project, so we know which item has become a blocker, which items must happen before another one, and for the task owner to understand how important their task [is]...," says Kang.
Risk mitigation, change management and accountability
Hoffman, Kang, and Toscano carefully track changes to the project and task timelines. If timelines change too frequently the project is considered at risk. "We actually [...] use the follow function to drive notifications when changes to the baseline timing happen", says Kang. "Wrike allows us to plan a project with enough detail that we really reduce the risk, or likelihood of the delay, or the project not going correctly," says Hoffman.
For example, as part of the distribution center launch, one risk was not having enough people on staff to help manage the delivery of heavy equipment. Hoffman made sure people were assigned in Wrike to staff the location on key dates.
Hoffman and his team assign only one owner of every task to maximize accountability. "The ultimate reduction of risk is assigning things to specific owners," says Hoffman.
Focus on achievement of specific timeline goals
The team meets weekly to review projects in detail, but daily or every 2 days to respond to specific obstacles, issues or ideas. "It gave us a reliable step-by-step play to follow and keep everybody on the same page," says Hoffman. In addition, Wrike's ability to provide transparency to stakeholders and prioritize tasks, helps management report on productivity levels.
Their superpowers
Timeline view
Timeline is the primary project planning tool for Hoffman, Kang, and Toscano because of the visual design and ability to easily manage dependencies. "The visual view of it is super-helpful vs. looking at it as a task list," says Toscano. One project for which Gwynnie Bee used Wrike's Timeline View was a Direct Response TV campaign — a highly complex rollout including over 700 tasks.
@Mentions
Another feature the team uses every day is the @mentions. Just like in social media, when you @mention someone they are instantly notified within the software and emailed. "I use this to follow up with people on specific tasks, statuses, and try and gauge where they're at. It's very useful in the sense that it sends them an email right away and we can quickly get a response and a status update that way," says Power. Wrike is used to capture detailed steps of projects to ensure projects don't get underestimated. Regular cycles of detailed reviews built into the plan in multiple rounds, with frequent check-ins daily or every 2 days.
Onboarding: tips for adopting Wrike
Give a specific, unrelated activity to learn/practice on that everyone isn't passionate about, but basically familiar with. (e.g., Hoffman used building a birdhouse as an example for training).
When training, do the practice activity together – collaborate.
Teach best practices to a very granular level how you want things done (e.g. how to label folders and tasks).
Position training as long-term development of professional project management skills.
Provide direction, skills, and a formal tutorial, but not too much pressure.
Find out how Wrike can help your business
Schedule some time to talk with one of our experts.