There is nothing quite like the experience of dealing with a good client. They know exactly what they want, are completely transparent, trust your opinion, and appreciate your hard work and talent. They make the job fun and encourage creativity and fresh ideas.
But those stories are boring.
Let's talk about the difficult clients. You know, the ones that don't know what they want, are picky as ever, and push up deadlines like it's
their greatest pleasure in life
. This indecisiveness and miscommunication creates
a
lag in the design process and leads to horrific scenarios. In fact, in
our recent
survey,
40%
of creatives
pinpointed "too much feedback from too many people"
as their biggest collaboration challenge. When collaborating via email, it's difficult for designers to know what approvals they need and whose feedback should be considered in the final draft. Without a
collaboration tool
to capture exactly what the client is looking for, schedules are thrown off by multiple iterations, endless revisions, and too much input.
I'm sure we can all think of a time when we had to deal with a difficult client. Whether you're a designer or not, sometimes requests come in that are time-consuming, arduous, and just downright impossible. We decided to do some research on these
Clients from Hell
and share the top stories
that made us laugh, cry, and sometimes just: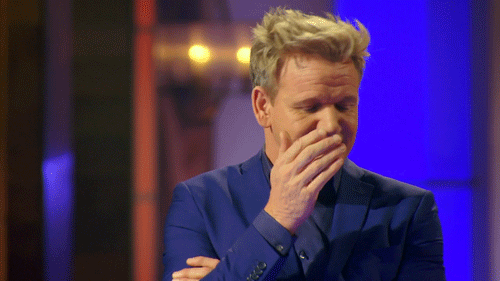 Here are a few stories to get you started:
1. The Clueless
2. The Delusional
If you're thirsty for more horror stories, download the full comic PDF
.