Starting work on a project and facing a blank canvas can be paralyzing. Hence, templates! Templates can be a lifesaver, but also a pain to build from scratch since they take time, attention to detail, and must be extremely clear to all parties involved. Lucky for you, we"ve done the legwork. Below are our most popular templates in Wrike. All you need to do is:
Pick which templates are relevant to your project needs
Download the corresponding Excel files
Import the Excel (XLS) files into your Wrike account
Voila! You get a fully-fleshed out project template within Wrike.
Once you import these XLS files into Wrike, your folder will populate with the corresponding tasks in the template. Each template is built as an example, so you are able to fully customize it to fit your needs. You will also have the option of viewing your new template at a high level by selecting the timeline view: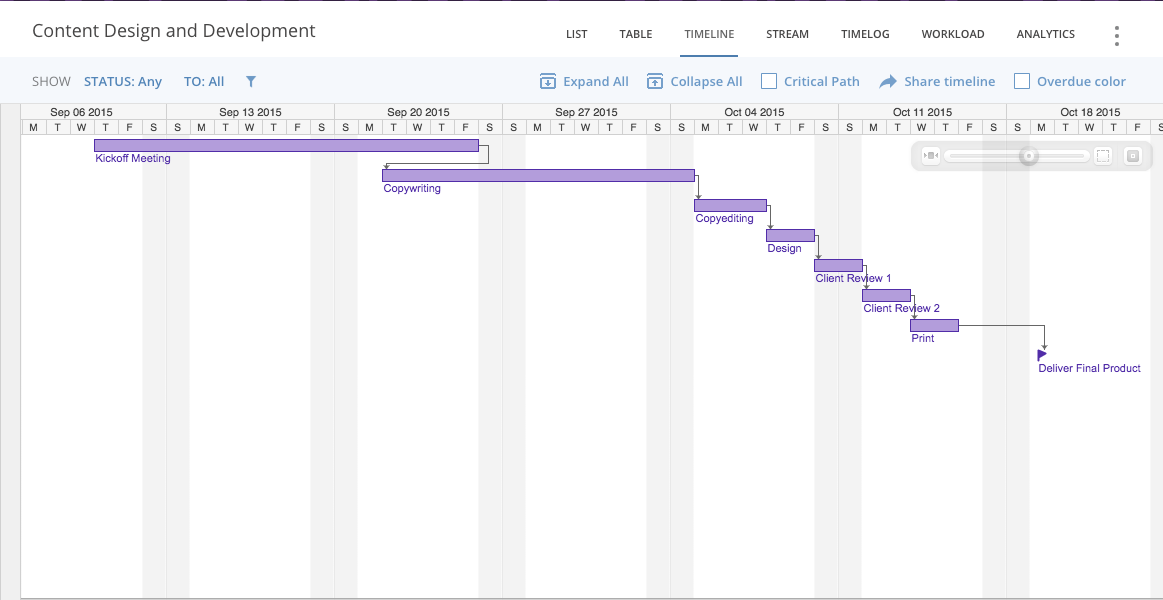 If you"re not a Wrike user, feel free to download the Excel templates for your personal use or start your free trial to see how they work in Wrike.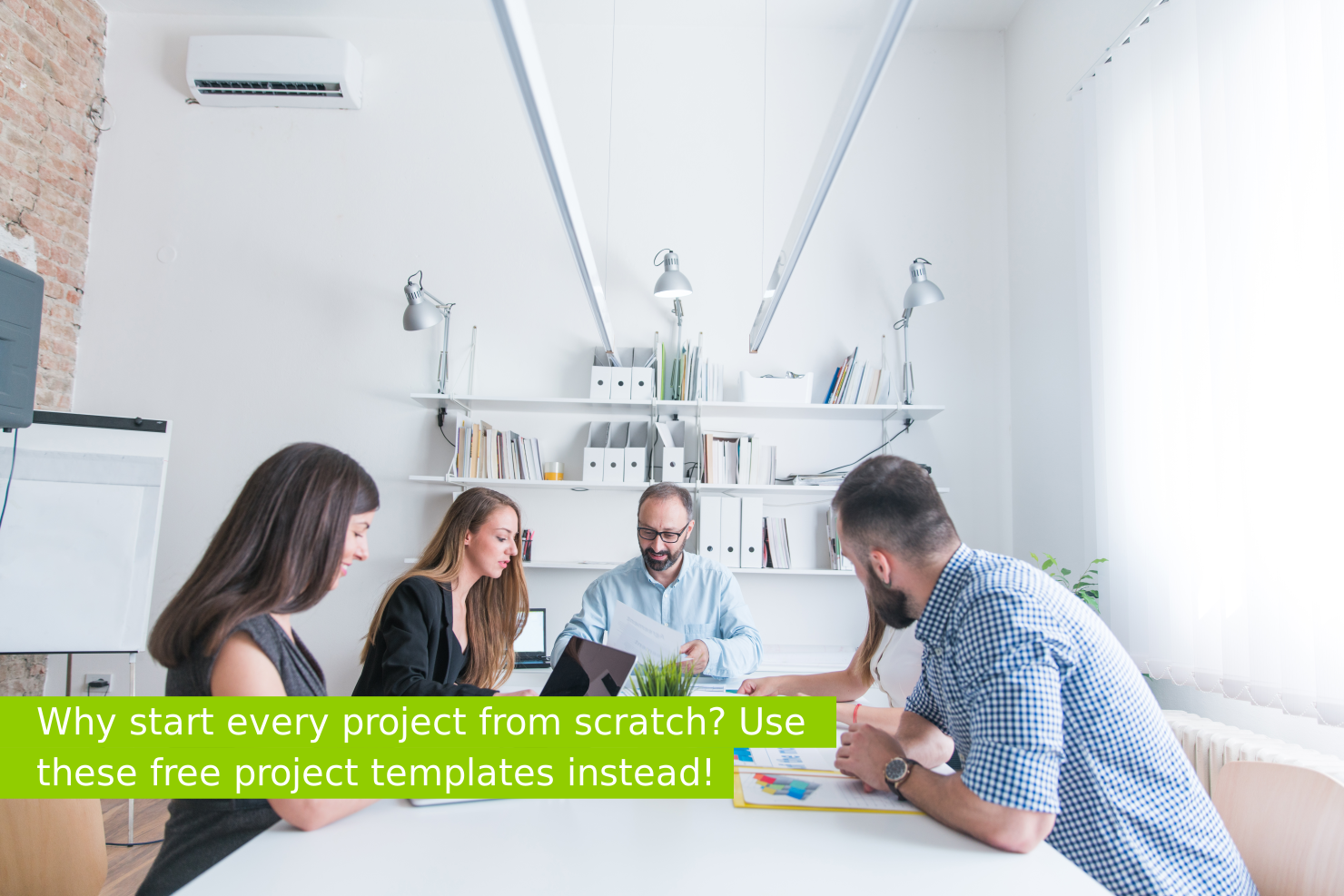 1. Content Planning Template
As a content marketer, I understand the importance of having an organized and thorough content plan. Adding design collaboration into the mix can make it that much more difficult to keep track of design iterations, what's still in progress, and what's ready to go out. This template will give you full visibility into your content strategy and allow you to easily collaborate with your designers and external clients. Check out our blog post on how to use Wrike for content planning to learn more.  
2. Creative Project Template
This template is perfect for all types of creative teams; whether it's graphic designers, video production specialists, photographers, etc. Within this large template, there are six sub-folders giving you the flexibility to choose which template makes the most sense given your team's workload. The folders include: Blog Posts, Creative Development, Video Projects, Graphic Image Projects, Photoshoot Projects, and Video Projects.  Customize the ones that are most useful to you and delete the ones you don't need. 
Looking for some proofing and approval features to go with your new templates? Check out Wrike for Marketers, our new solution for creative teams.
3. Event Planning Template
This template is convenient for users who are preparing an upcoming event: anything from a trade show or conference to an office party or board meeting. An event planning template allows you to view everything that's been done and see which deadlines are upcoming. Having that visibility will give you, your team, and your vendors some peace of mind when planning a big event, knowing that nothing is lost in the email abyss. Check out our blog post on building your own event planning template for more details.
4. Marketing Campaign Template
Organizing marketing campaigns is a piece of cake when you have a handy template to keep track of resources, audience segments, messaging, and analytics. Especially if you're running several campaigns!This template will help your team see what's involved in each campaign and eliminate the risk of forgetting a step. Check out our blog post on planning and tracking social media campaigns in Wrike for more ideas.
5. OKR Template
A system popularized by Google and Intel, Objectives and Key Results (OKRs) are used to plan out aggressive goals and define the measurable steps you'll take towards achieving them. They're typically used for larger, quarterly goals but can be used for annual planning as well. The Objectives represent the goals themselves and the Key Results are the quantitative steps you'll take to accomplish them. If you're interested in learning more about how to set OKRs, check out our guide to building OKRs in Wrike.
6. Project Work Plan Template
Tired of taking notes on a legal pad or in an email and having no idea where you put them? Similar to OKRs, a project work plan template allows you build out a project plan from beginning to end, outlining goals, the steps required to reach them, and team members involved in the project. This provides the project team with total transparency when it comes to tracking steps and deliverables. For more information, check out our post on customizing your own project work plan template.