Some people may call it a problem, others call it a solution! Problem solving activities are a great way to get to know how your team works (both individually and together) and learn strategies that will help your team quickly react to any obstacles that stand in the way of achieving your project goals. 
Team building activities can target a specific solution you're focused on improving
,
including communication and collaboration, adaptability, or strengthening decision making techniques as a group. The list below
includes
different activities that
each
highlight a focus area.
All problem solving processes start with identifying the problem. Once the problem is detected, the team must assess the
potential
courses of action, and from there, choose the best way to tackle the problem. This requires a deep understanding of your team and their core strengths. The purpose of a problem solving exercise is to identify those strengths and build skills and strategies around the complexities of problem solving
—
while having fun with your team!
Here's a nifty model to get you thinking about the process: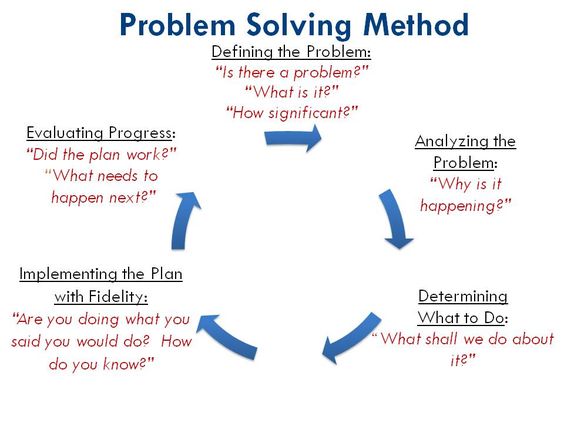 Now, these problem solving games aren't for just any team. Participants must be open-minded and accepting to all ideas and solutions. They must also have an
Agile mindset
, and not be rigid with structure, planning, and process. Problems usually arise when we least expect them,
so
ther
e'
s no better way to be prepared than
by
embrac
ing
agility and flexibility as part of the solution.
Another aspect you have to keep in mind when engaging in problem solving games and activities is t
his: there
is no one winner or loser. Sure, some games might end with a single winner, but the true goal of these exercises is to learn how to work together as a team
and
develop an Agile mindset. For learning purposes, the winning team of each game should share their winning strategies and the steps they took to get there at the end of the exercise.
From problem solving team building activities that involve blindfolds to raw eggs, we've complied a list of fun problem solving group activities that'll have your team solving problems faster than Scooby and the gang.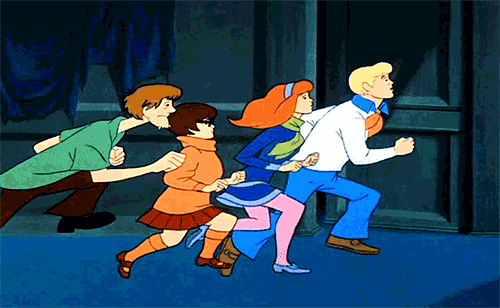 Classic Team Building Problem Solving Activities
1. A Shrinking Vessel 
What You'll Need: A rope, blanket, or tape to mark a space on the floor
Instructions: Using the rope, make a shape on the floor that everyone can fit into. Then slowly shrink the space over a time period of 10-15 minutes. Everyone in the space will need to work together to figure out keep everyone within the shrinking boundaries. 
2.
Marshmallow Spaghetti Tower 
What You'll Need: 20 sticks of uncooked spaghetti, 1 roll of masking tape, 1 yard of string, and 1 marshmallow (per team). 
Instructions: The goal of this exercise is to see which team can build the tallest tower (that can stand on its own) the quickest. If you want to add more of a challenge, tell the teams the marshm
a
llow has to be placed on the top of the tower. This team problem solving exercise helps get teams thinking on their toes while building camaraderie and leadership.
For: Collaboration, Decision-Making
What You'll Need: A carton of eggs; basic construction materials such as newspapers, straws, tape, plastic wrap, balloons, rubber bands, popsicle sticks, etc.
,
tarp or drop cloth, parking lot, or some other place you don't mind getting messy!
Instructions: Each team will get an egg and select from the construction materials. Give everyone 20-30 minutes to construct a carrier for the egg using the construction materials that will protect it from breaking. Then, drop each egg carrier off of a ledge (off a tall table or from a different floor) and see who's carrier can protect the egg from breaking. If multiple eggs survive, keep increasing the height until only one egg is left. 
For: Communication, Decision-Making
What You'll Need: An office
Instructions: Here's the setting: your team has been stranded in the office. The doors are locked, and knocking down the doors or breaking the windows is not an option. Give your team 30 minutes to decide on 10 items in the office they need for survival; ranking them in order of importance. The goal of the game is to have everyone agree on the 10 items and their ranking by the end of the 30 minutes.  
Creative Problem Solving Activities
Instructions: Divide everyone into small teams of 2 or more. Select an overseer who isn't on a team to build a random structure using Lego building blocks within 10 minutes. The other teams are then required to replicate the structure exactly (including size and color) within 15 minutes
—
however, only one member from each group can look at the original structure. They must figure out a way to communicate the size, color, and shape of the original structure to their team who has no reference of the original model. If you feel this is too easy, add a rule that the one member who can see the structure can't touch the structure being built by their team. This highlights the importance of clear communication. 
What You'll Need: 1 rope, 1 key, a lockable room, and 5-10 puzzles or clues (depending on how much time you want to spend on the game)
Instructions: The goal of this exercise is to escape a locked room within the time allotted using the clues given to find the key. Hide the key and a list of clues around the room. Then gather the team into the empty room and "lock" the door. Give them either 30 minutes or 1 hour to find the key using the clues hidden around the room. This game will require everyone to collaborate on strategy and brainstorm ideas on what the clues might mean. 
For: Decision-Making, Adaptability 
What You'll Need: A blindfold and 1 packet of construction materials (such as card stock, toothpicks, rubber bands, and sticky notes) for each team, an electric fan
Instructions: Picture this: your teams of 4-5 are arctic explorers adventuring across the icy Alps! Have each team select a leader to guide their exploration. Each team must build a shelter from the materials provided before the storm hits in 30 minutes. However, both of the team leader's hands have frostbite, so they can't physically help construct the shelter, and the rest of the team has snow blindness and is unable to see. When the 30 minutes is up, turn on the fan and see which shelter can withstand the high winds of the storm. 
What You'll Need: An empty room or hallway, blindfolds, and a collection of common office items
Instructions: Place the items (boxes, chairs, water bottles, bags, etc.) sporadically around the room so there's no clear path from one end of the room to the other. Divide your team into pairs, where one person is blindfolded. The other must verbally guide that person from one end of the room to the other, avoiding the "mines." The partner who is not blindfolded can't touch their partner. If you want to make it more challenges, have all the pairs go at once so the partners have to work harder to communicate. 
What You'll Need: Blindfolds, rope
Instructions: Have each group put on blindfolds and form a large circle. Tie the ends of a piece of rope together and lay it in a circle in the middle of the group, close enough so each person can reach down and touch the rope. Tell everyone they must create a shape with the rope — a square, triangle, rectangle, etc. by communicating while blindfolded. If you have a very large group, divide them into teams and provide a rope for each team. Let them compete to see who forms a particular shape quickest.
Quick & Easy Problem Solving Activities
What You'll Need: Blindfolds
Instructions: Blindfold everyone and whisper a number to each person beginning with one. Tell them to line up in numerical order without talking. You can also not give them a number, and line up numerically by height, age, birthday, etc. 
For: Adaptability, Collaboration
What You'll Need: Nothing
Instructions:  Have everyone stand in a pyramid shape, horizontally. Now ask them to flip the base and the apex of the pyramid by moving only three people! This quick exercise works best for a very large group which can be divided into smaller groups to see who can reverse the pyramid the fastest. 
For: Adaptability, Collaboration
What You'll Need: Chalk, rope, tape, or paper (something to mark a space)
Instructions:
Divide your group into two team
s
and line them up front to back, facing each other. Using the chalk, tape, rope, or paper (depending on the play surface)
,
mark a square space for each person to stand on with one extra empty space between the two facing rows. The goal is for the two facing lines of players to switch places.
Place these restrictions on movement:
Only one person may move at a time.
A person may not move around anyone facing the same direction.
A person may not move backward.
A person may not move around more than one person on the other team at a time.
For: Adaptability, Collaboration
What You'll Need: Nothing
Instructions: Have everyone stand in a circle and ask each person to hold hands with two people who aren't directly next to them. When everyone is tangled together, ask everyone to untangle the knot without letting anyone's hand go to form a perfect circle. This game requires some creative strategizing! . 
These last two are best for when you're currently dealing with an actual problem:
For: Instant Problem Solving
What You'll Need: Nothing
Instructions: "Dumb" ideas are sometimes the best ideas. Ask everyone to think of the absolute dumbest possible solution to the problem at hand. After you have a long list, to through it and see which ones might not be as dumb as you think. 
Brainstorm your solutions in
Wrike
. It's free and everyone can start collaborating instantly. 
For: Instant Problem Solving
What You'll Need: Nothing
Instructions: Have everyone pretend that they're a celebrity or someone famous they admire. Have each person ask if they were presented with the same problem, what options would they consider? How would they handle it? This allows everyone to consider solutions they might not have thought of in the first place. 
Additional Resources On Problem Solving Activities
Problem Solving Model

- Simply looking for a model to provide some structure? This detailed guide will give you the tools to quickly solve any problem.
The Simplex Process

- Popularized by Min Basadur's book,

The Power of Innovation

, the Simplex Process provides training and techniques for each stage of problem solving that allows you to and your team to think of problem solving as a continuous cycle, rather than a one and done process.
Have a problem solving activity that everyone loves?
Share your
favorites
in the comments!