"There just aren't enough hours in the day." Chances are, you've muttered this at some point during your workday. Thanks to the constant barrage of meetings, emails, and instant messages we receive, free time is a scarce commodity. Time management has grown into an empire of applications, software, and hardware all with the sole purpose of making sure every minute you spend at work is productive.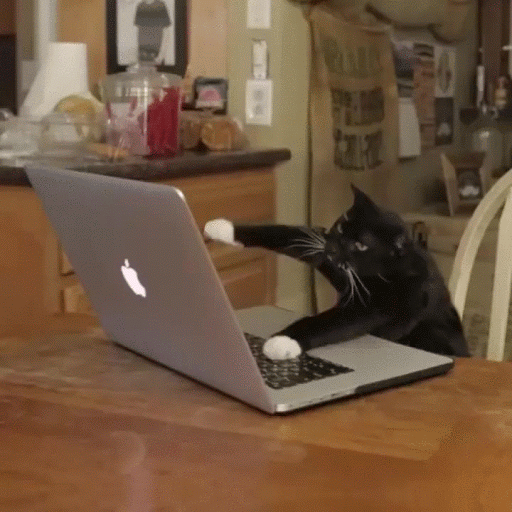 Enter the mobile device. Despite headlines stating that mobile devices are distracting and encourage workaholic tendencies, 70% of respondents from our mobile productivity survey said their mobile devices either improve or had no negative effect on their work-life balance. Meanwhile, 45% of those who work via their mobile devices say they use five or more apps to help them be more efficient. With your mobile phone on hand at all times, why not have it working for you instead of against you? From calendars to tomato timers, here are the best time management apps to help manage your life.
Best free time management apps
Notes, memos, images, checklists… you name it, Evernote will not only store it but make it easily accessible via search using optical character recognition (OCR). Still a fan of pencil and paper? Snap a pic of your handwritten note and store it in Evernote for easy access and distribution.
If you're anything like me, you read your emails three to four times before hitting "Send," then you don't read them again for fear that you missed an obvious typo. Grammarly addresses that worry by acting as a second pair of eyes on your writing. Pointing out everything from misused to overused words, this free app does all the grammar policing for you, so you can focus on the work that matters.
We waste a lot of time on the internet. This free time management app tells you exactly where you're spending your time and how much you're actually wasting, so you can find a healthy balance of productivity and relaxation. Receive detailed reports of time spent on certain websites, log accomplishments and completed tasks, and find out how much time you're spending in meetings and on email to manage your workday better.
How many times a day do you stop what you're doing to read an interesting article or watch a funny video someone sent you? If this is stifling your productivity, try Pocket. This productivity management app keeps the momentum going by allowing you to bookmark articles for later. Then, when you get all your work out of the way, there's no shortage of captivating content to read.
Best time management apps for Android
Do ten-minute breaks turn into half an hour? Set a time limit for yourself. The Tomato Timer lets you determine the length of your work sprints and breaks, so you can breeze through your to-dos and not get stuck on one task.
Sometimes, we just need to put our phones away to focus on work. With Pushbullet ($4.99/month), you can receive all your notifications right on your desktop so you're not falling down the rabbit hole once you glance at your phone. Bridge the gap between your phone and computer, monitor exactly what you want and don't want to get notifications for, and get right back to work.
Say goodbye to that old day planner! Organize your daily to-dos, chores, appointments, etc. all with this clean and intuitive time management app for Android (from free to $27.99 a year). Integrate your calendar with your to-do list, build custom widgets, and set notifications so you never miss a deadline.
Stick to your productivity resolutions and break bad internet habits by downloading FocusMe, free for Android users. This app tracks how much time you spend on distracting websites and allows you to block them for optimum focus. Other features such as Pomodoro timer, scheduler, and break reminders keep your eyes on the prize and productivity on track.
What if I told you every time you use your phone a tree dies? With Forest ($1.99), gamification is the key to effective time management. The app plays out like a game, encouraging you to stay off your phone by growing a tree. Once you use your phone, the tree dies. It tracks how much time you've gone without your phone and encourages you to go even longer next time. As an added bonus, users can spend virtual coins to plant real trees. Check out their sponsor page here.
Best time management apps for iPhone
If managing multiple calendars and schedules is your biggest time suck, this app is for you. Fantastical 2 ($4.99) is a time management calendar app that imports your appointments and meetings from your calendar and presents them in a summary list below either a monthly view or weekly view. You can easily swipe to jump between views. You can also customize Fantastical 2 to open links within your events using the app of your choice, such as Safari, Google Chrome, Apple Maps, Google Maps, Waze, etc.
We've all heard it takes roughly three weeks to make or break a habit. Although the accuracy of this claim is unclear, habits are undeniably difficult to manipulate. This app helps you break those bad habits and foster good ones by tracking new routines. Whether it's writing for 30 minutes or drinking a gallon of water a day, HabitMinder (from free to $5.99) encourages you to stay on track, making it easy to log and check your progress over time.
Unclutter your mind with Todoist (from free to $29/year). From household tasks to shopping lists, this app does the organization and distribution for you, so you can just focus on getting it done. This app interprets natural language, so if you input "bake cupcakes tomorrow at 6 p.m.," it will automatically add the task to your calendar. Some of the premium features include graphs and charts to quantify the progress of your productivity.
Looking for a simple, straightforward checklist? Try Clear ($4.99). Its rainbow-hued to-do lists are built around the simple satisfaction of crossing something off as completed. This visual time management app is the answer for anyone looking to upgrade from their pen and legal pad to track their daily tasks.
Do more with less. Workflow connects the best features of your apps together so you can access multiple apps without all the taps. Manage applications on your iPhone all in one place. You can play music, send messages, and request a ride. Spend less time jumping between apps and more time on your day.
This time tracking software (free for up to five users, $18 per user for larger teams) enables you to log time across the tools and devices you already use. The app also features a reporting function so you can see what you spend the most time on, plus a calendar to help you plan out your days. Larger teams can use it to see what everyone's working on and how much time is left on projects and tasks.
Find it difficult to focus your thoughts? Mindnode helps you capture all your ideas in a mind map, turning them into a clear picture you can use to inform your work. Add visual tags to highlight key points, use Focus Mode to block out distractions, and keep an eye on your progress by turning ideas into tasks.
How to use Wrike for time management
Wondering if you're using your hours wisely? Monitor the time you spend on tasks with Wrike's time tracker and use this visibility to refine your time management.
Compare the actual time spent with planned hours to see where you could speed up (or slow things down). Pinpoint the tasks that require more effort and block out time in your schedule accordingly. Team dashboards offer increased visibility into workloads, so you always know what everyone is working on.
Get started with a free two-week trial today and discover how Wrike can help you maximize your productivity.
Looking for a time management app that works on iOS and Android? Try Wrike for free.
Further reading on personal time management tools